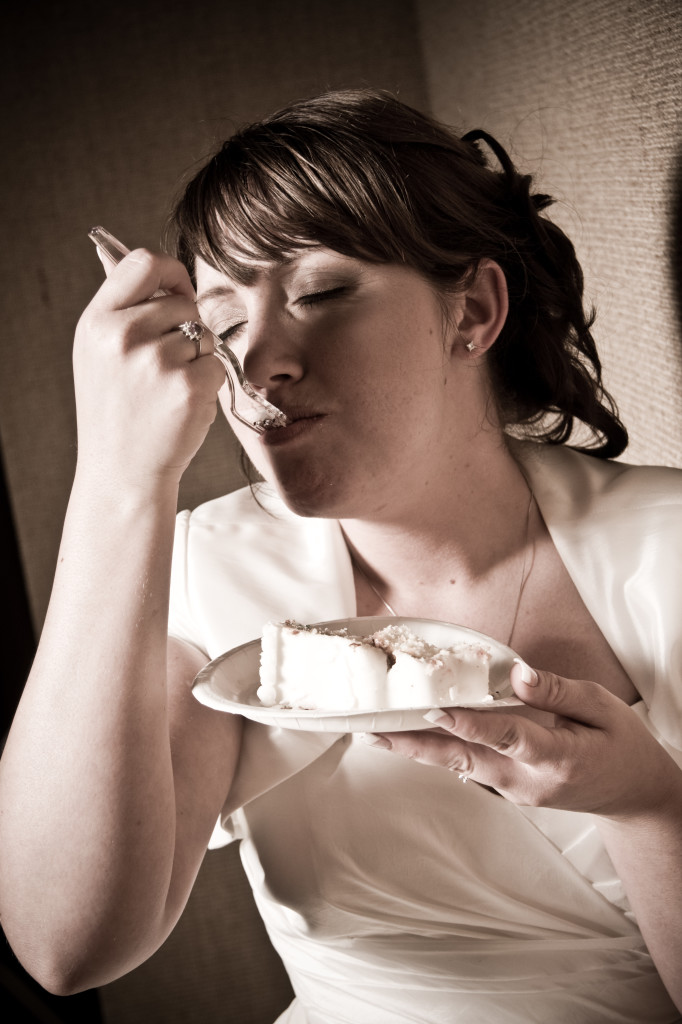 Wedding Cakes are expensive! There is no easy way to put it.
There are a few ways to keep costs down though, and not all of them involve compromising your standards for style. If you start to think outside the box, you can make it look like you are showing off your creativity, rather than just making the budget work! Just because it is a cheaper way of doing things, doesn't mean it has to look or taste that way!
First of all, everyone knows someone who loves to bake! and there is a pretty good chance that that person has offered their service to you in a Facebook comment or by way of your mother. If you are strapped for money because you have over spent elsewhere in your budget, don't be shy asking for some help! Ask them if you can see some pictures of what they have done in the past. If you don't like what you see as far as cakes go, ask them to make some cookies for the dessert table. That way, you don't offend, and they still get to feel like they are helping out. If you do like what you see, then you have seriously lucked out! My cousin made my cake, and she did an awesome job. She was even able to do a funfetti layer (my favorite), and I may or may not have eaten 3 pieces (wink! wink!)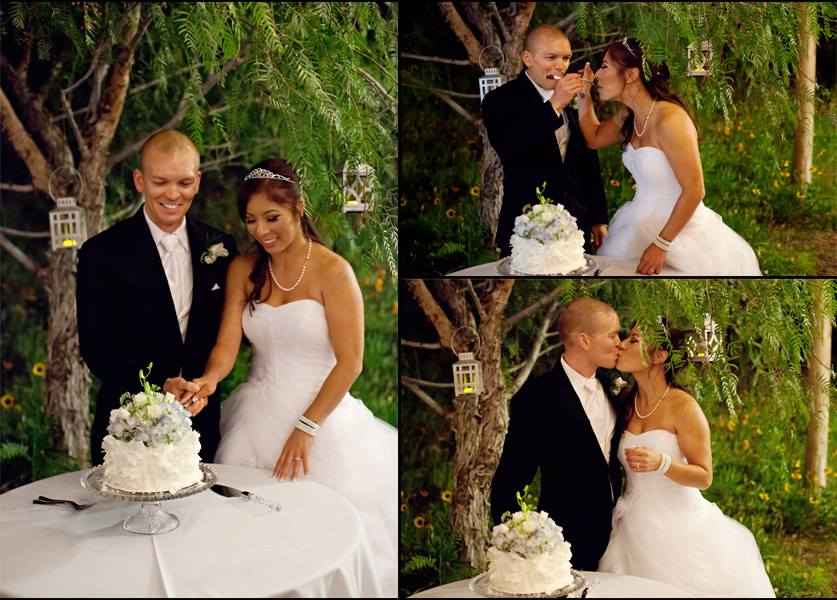 If you only feel like having a cake because it's tradition to cut and feed, then opt for a small cake. A small 7inch round will run you under $100, especially if you just go in and purchase it without mentioning it is for a wedding! You can then just set out a dessert bar with options for guests. Guests love to have options! and not everyone loves cake. So being able to choose which kind of dessert they want and when they want it is a bonus! But make sure that you have enough. One slice of cake per person is usually more than enough. But one mini torte or one cookie per person is not going to survive your total amount of guests! plan on 2-4 per person depending on the size and sweetness of the dessert options!
Another great option is to cut a small decadent cake for the cake cutting and to have displayed, but serve your guests sheet cake. Costco has sheets for $17.00. Or, if Costco cake isn't your thing, bakeries will also sell sheet cakes at a fraction of the cost of a stacked and decorated tiered cake. Add something to the top of each slice like a berry, chocolate shaving, or single rose petal.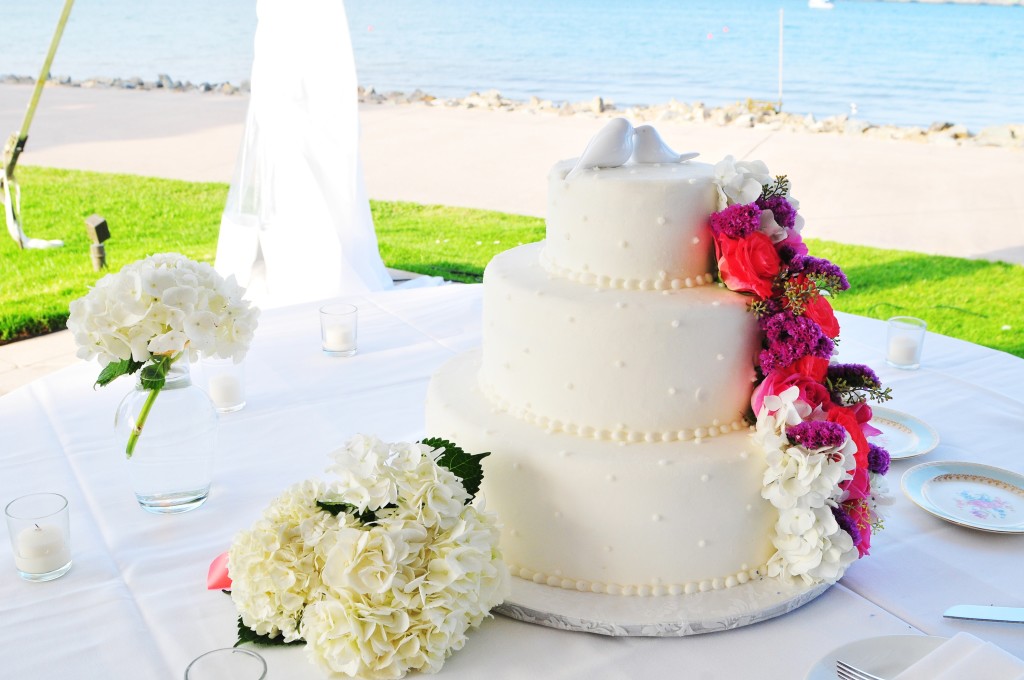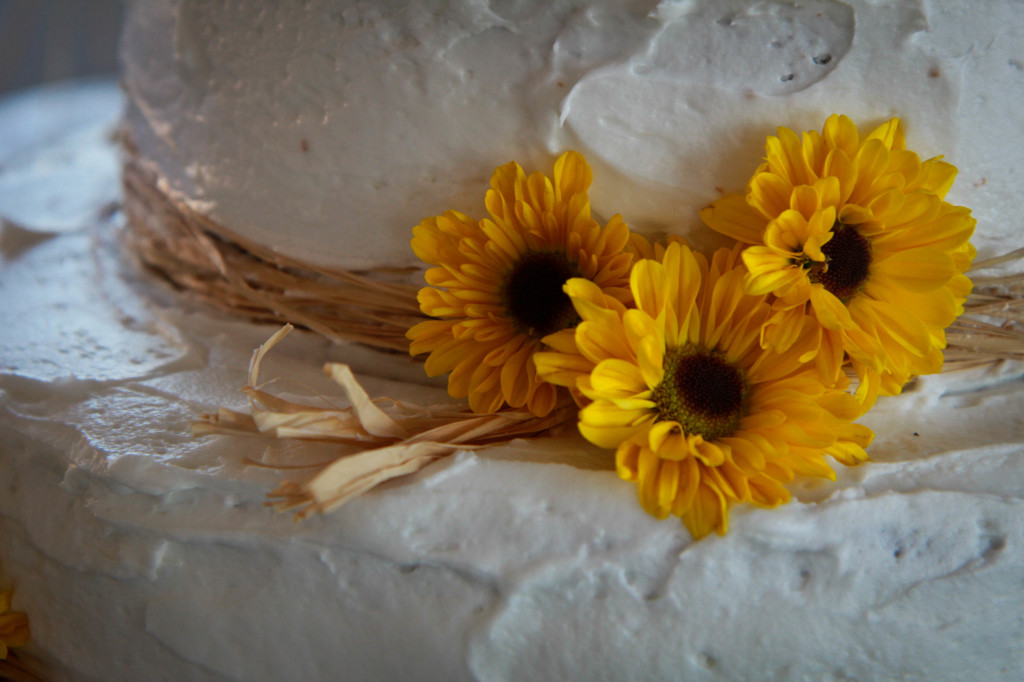 My last money saving wedding cake trick is limit what the bakery has to do. Fondant and elaborate designs cost more! Instead of the Cake Boss cake recreation with the edible everything, opt for the simplest design! Buttercream frosting can look just as elegant as fondant, and costs less. And instead of the sugar flowers and decor, have your florist give you the extra blooms that she didn't use for your centerpieces and bouquet. Place those flowers, or have your florist do it, on the cake! It looks fresh and costs a lot less money!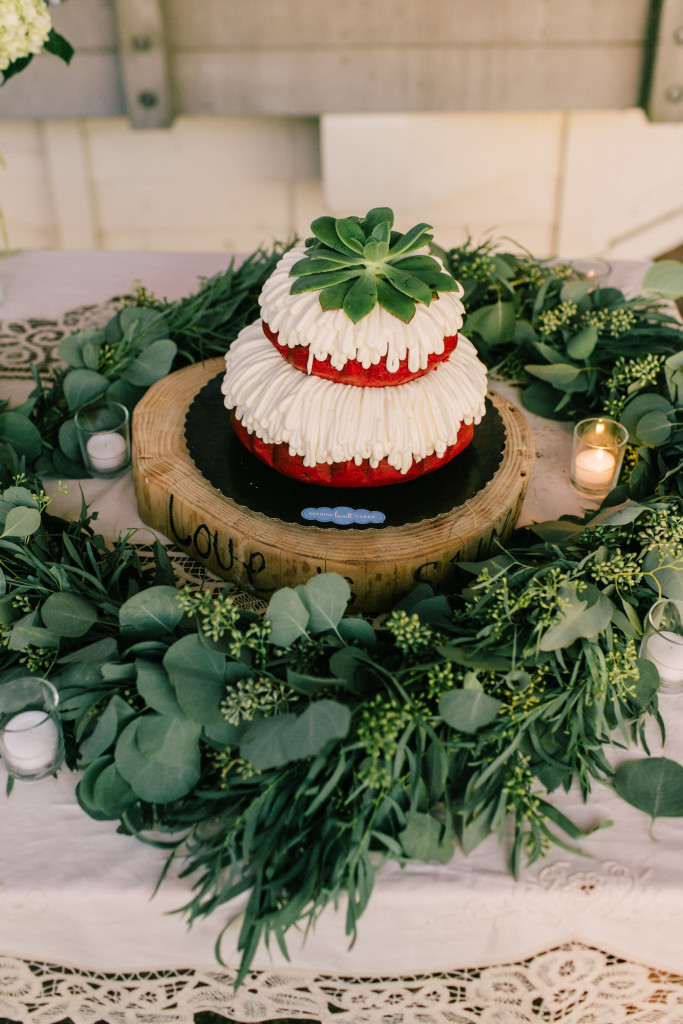 Or you can do away with the traditional cake all together. Dessert tables are becoming much more popular and expectable than the traditional tiered cake. We've seen everything from bundt cakes, cupcakes, donuts, pies, candy buffets, mini cobblers in mason jars, ice cream sandwiches, and s'mores stations. Guests love the change of pace, and it's exciting to see what couples will choose that best represents their desserts of choice! Throw a couple cute cake stands and serving trays in there, and viola! It's wedding perfection!!!
Here's some amazing inspiration from some of the best cakes and dessert bars we've had the pleasure of setting up and styling!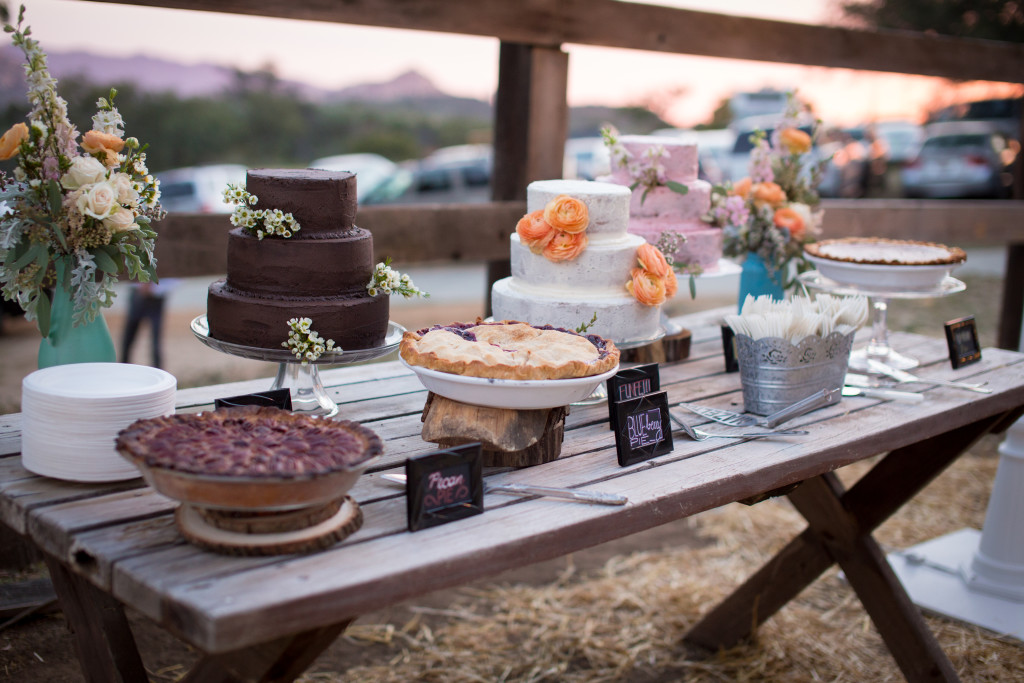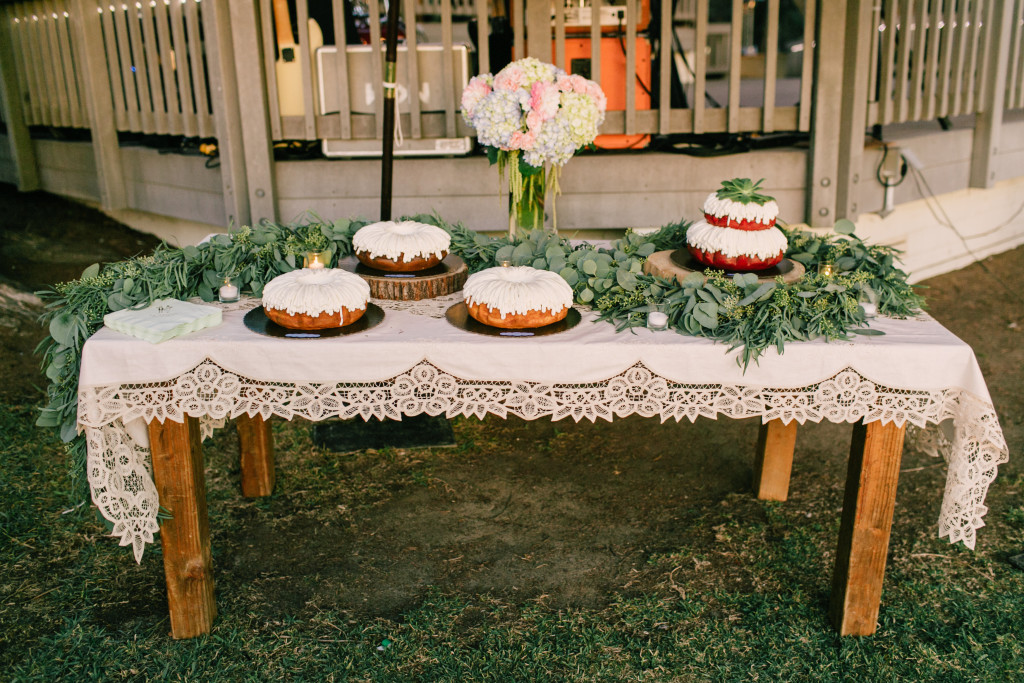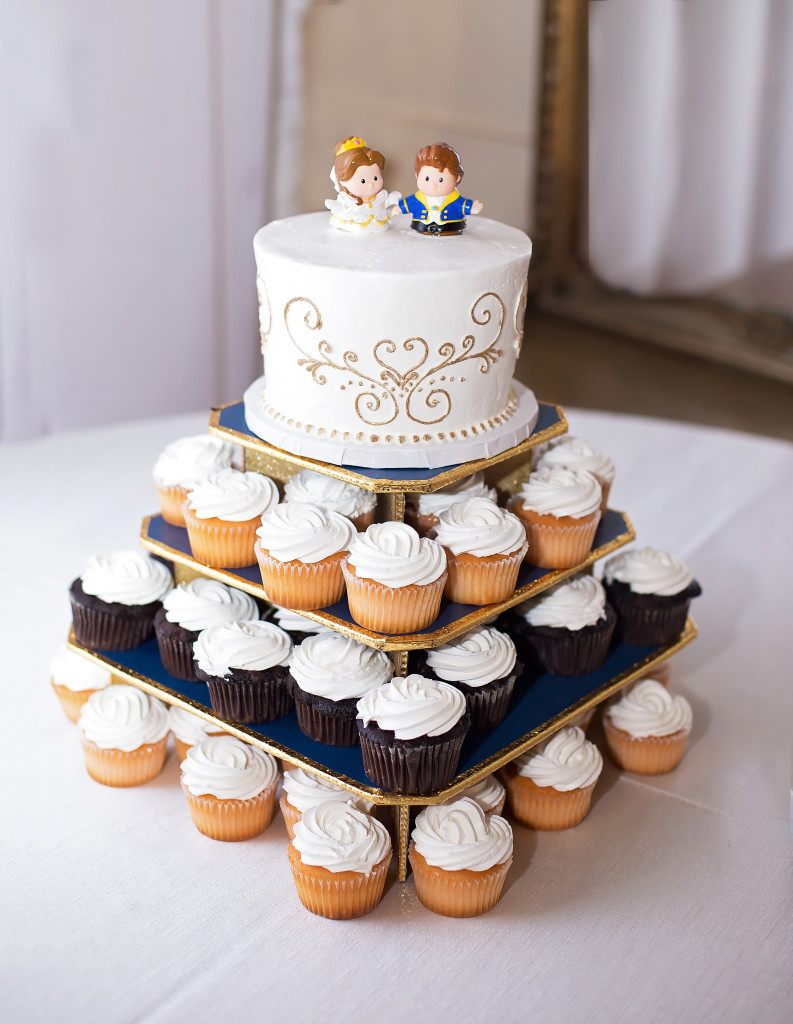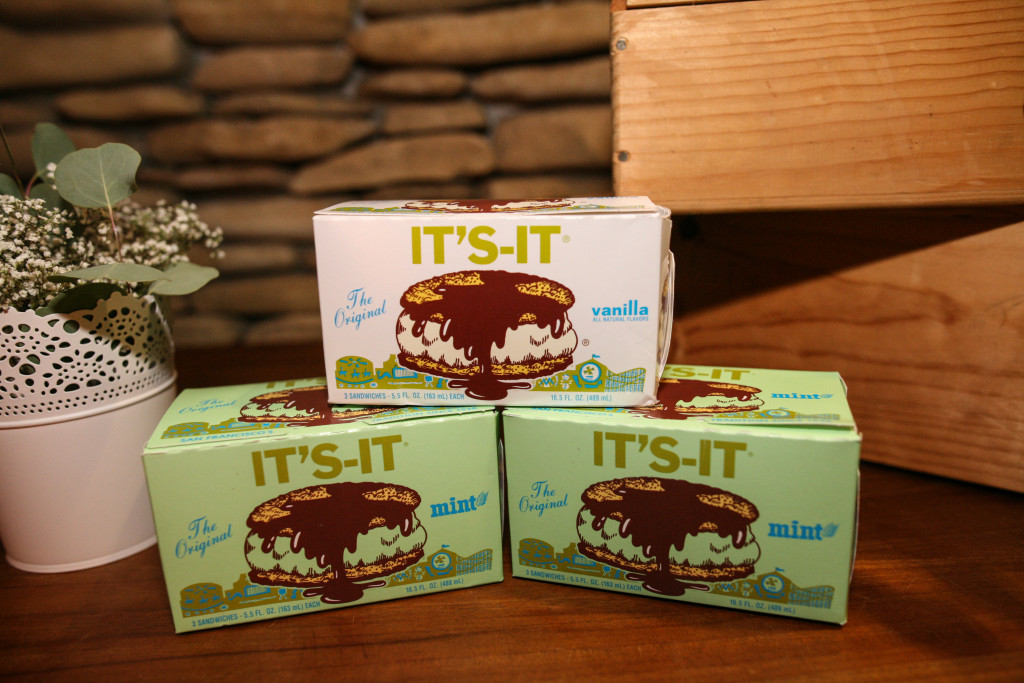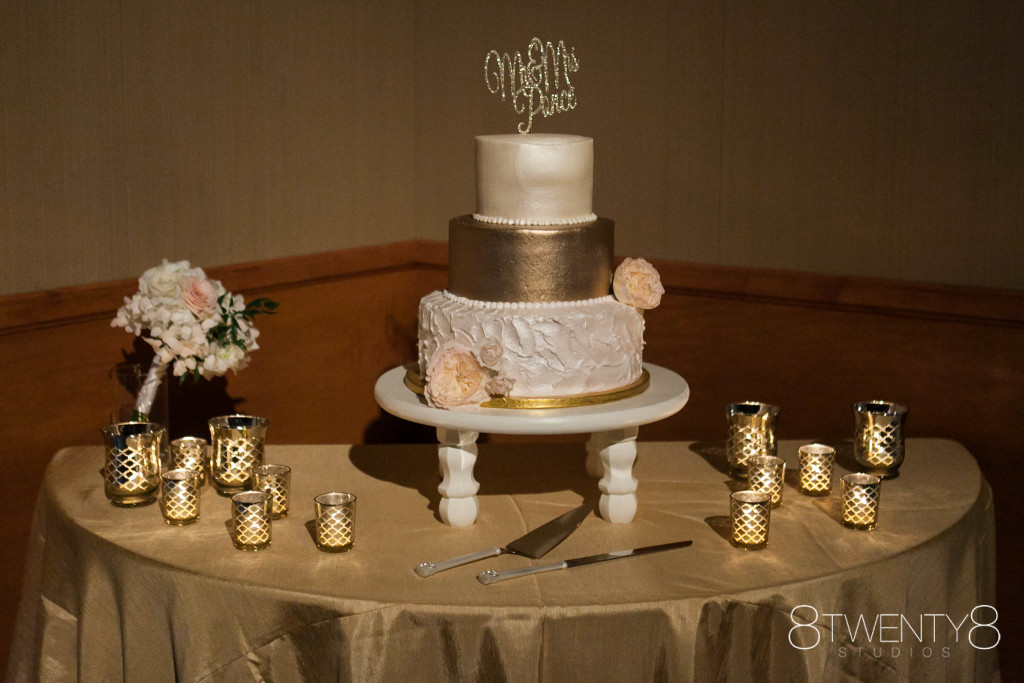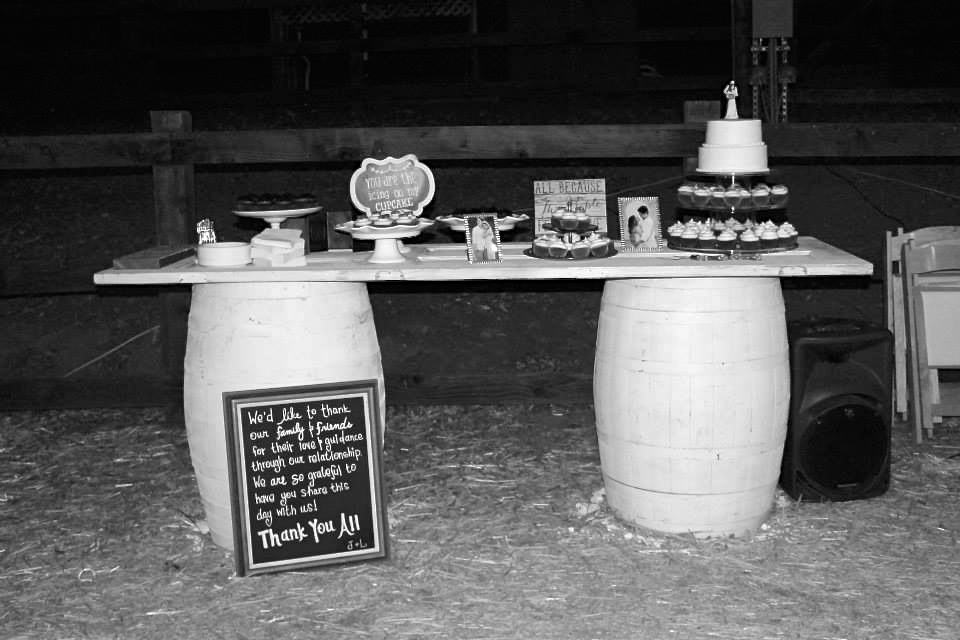 Happy Planning!
-Juliette