Addison's 2nd Brithday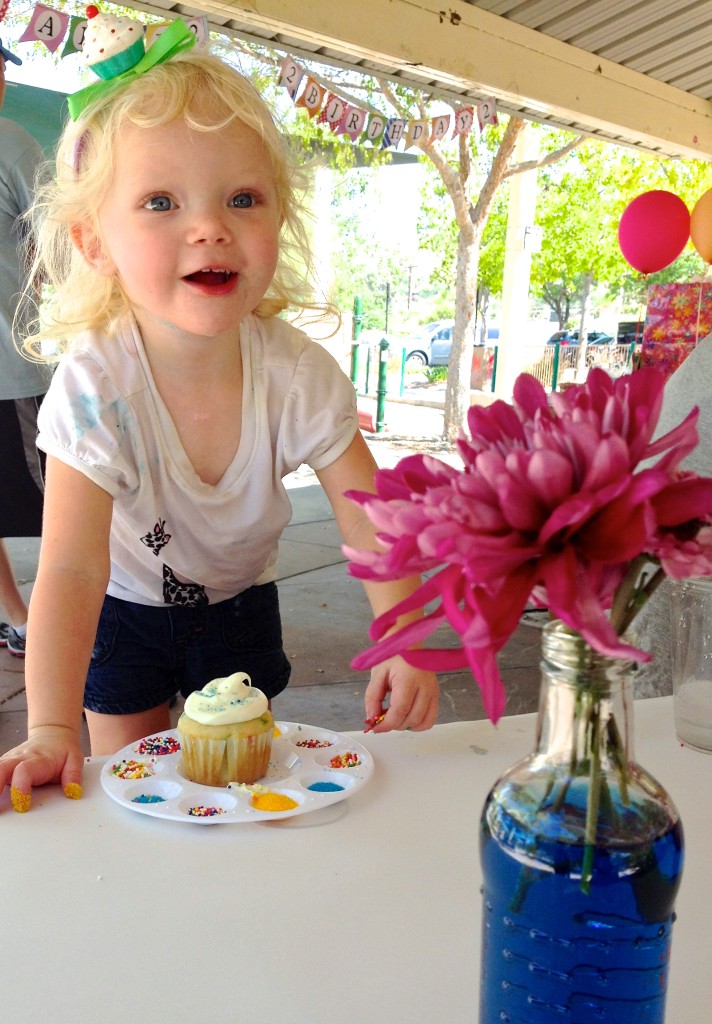 It's hard to believe that this little punky lady is two already!
Her Favorite:
Movie: Dora the Explorer (much to my dismay!)
Song: Everything is Awesome from the LEGO Movie. She loves to dance and jump when she hears it, so it's a go to you tube video
Toy: Her stuffed animals, especially a Panda that she stole from her cousin Ella
She can:
Run, jump, climb on Anything, spit out water, shake her hips, tap her toes, kick a ball, tell you how old she is, and color the heck out of a pad of paper!
Addy in a nut shell at Two years old:
Independent, Sassy, Love's the words No and Hot (even when things aren't actually hot), Loves to have random dance parties, and loves making messes of any kind! She will even clean up (unprompted) just so she can make a mess again!
So when it came to what kind of party she should have, I knew that it wouldn't hold her attention if there weren't some serious messes to have! And what better way to get dirty, than to Paint! The idea for a toddler style art party was born!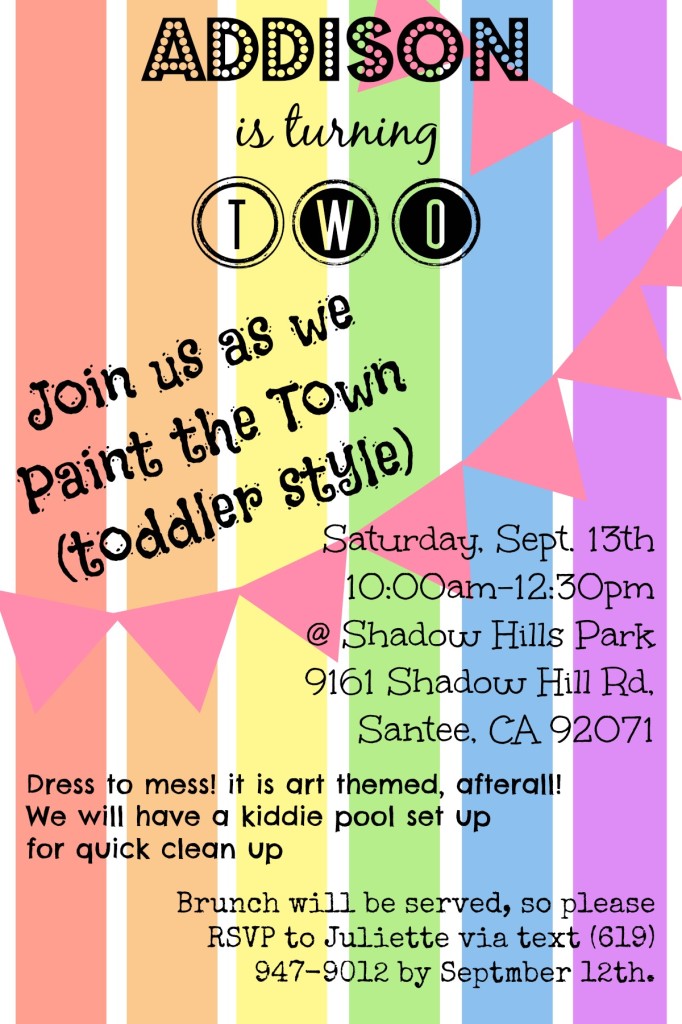 To create your own awesome invites and signs, go to PicMonkey.com and click on DESIGN!
Please bare with me… I brought my amazing camera to take fantastic, blog worthy, photos! And I took a bunch! Then I realized there was no memory card in said amazing camera. So all I have is iphone pics taken after everything started 🙁 trust me, I am kicking myself in the foot for such a rookie mistake!
Toddler Yogurt Canvas
Needed: a Twister board flipped to it's back or other white plastic surface
Tape to tape it to the ground
A lot of yogurt! get the creamy stuff, Greek yogurt will be way too thick
Food Coloring
Paint Brushes
Clothing you don't care about
Use the different colored yogurt as Paint, and if they eat it, it won't kill them! It gets a little gross, but it all washes off. And they love it!!!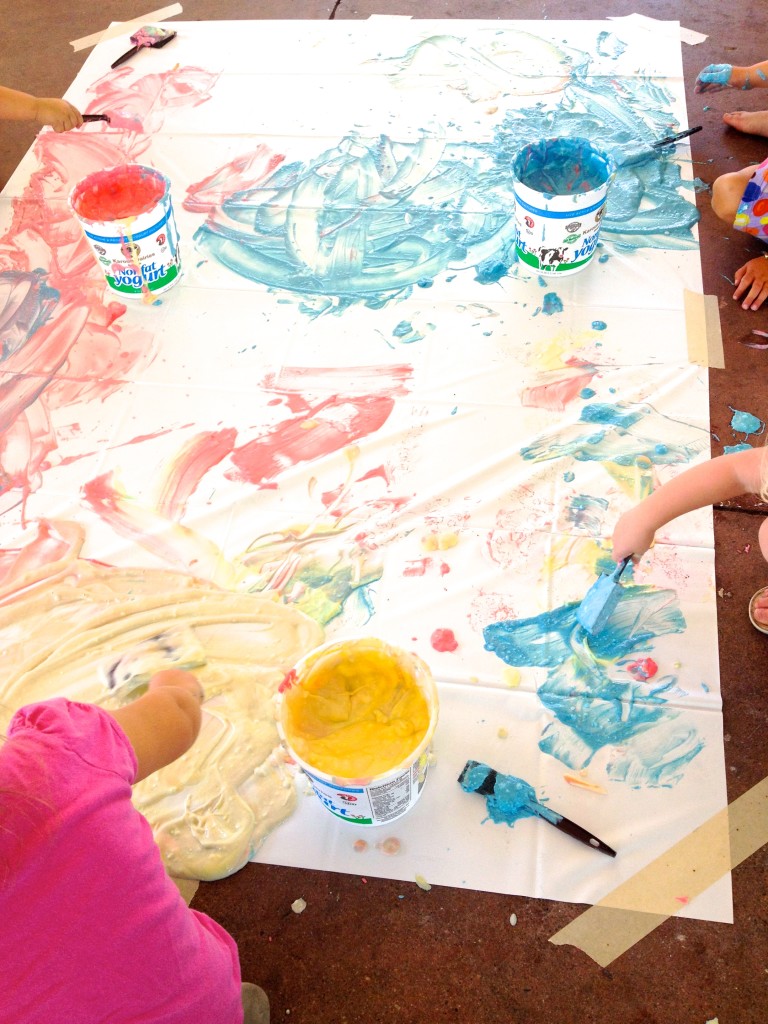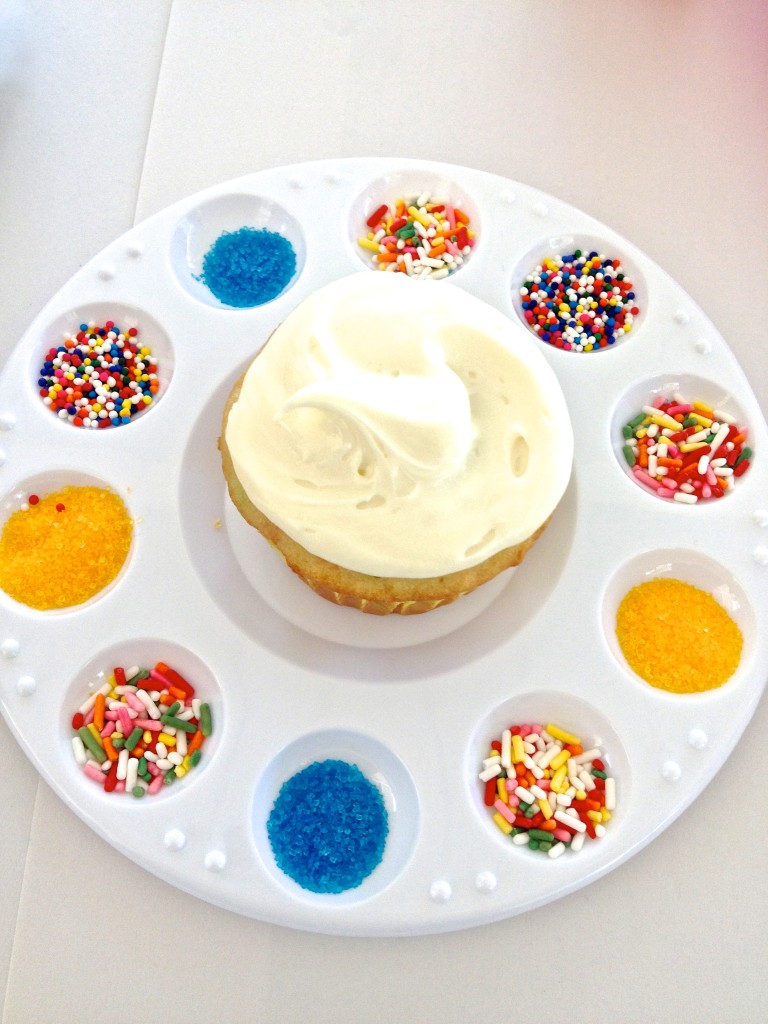 Painters pallets are .99 cents at Michaels! Fill the paint slots with sprinkles, and a blank cupcake in the middle. The kiddos loved being able to decorate it themselves. The older ones at least, the 1 and 2 year olds just handfull'd the sprinkles into their mouths! Whatever, that's what birthdays are for, right!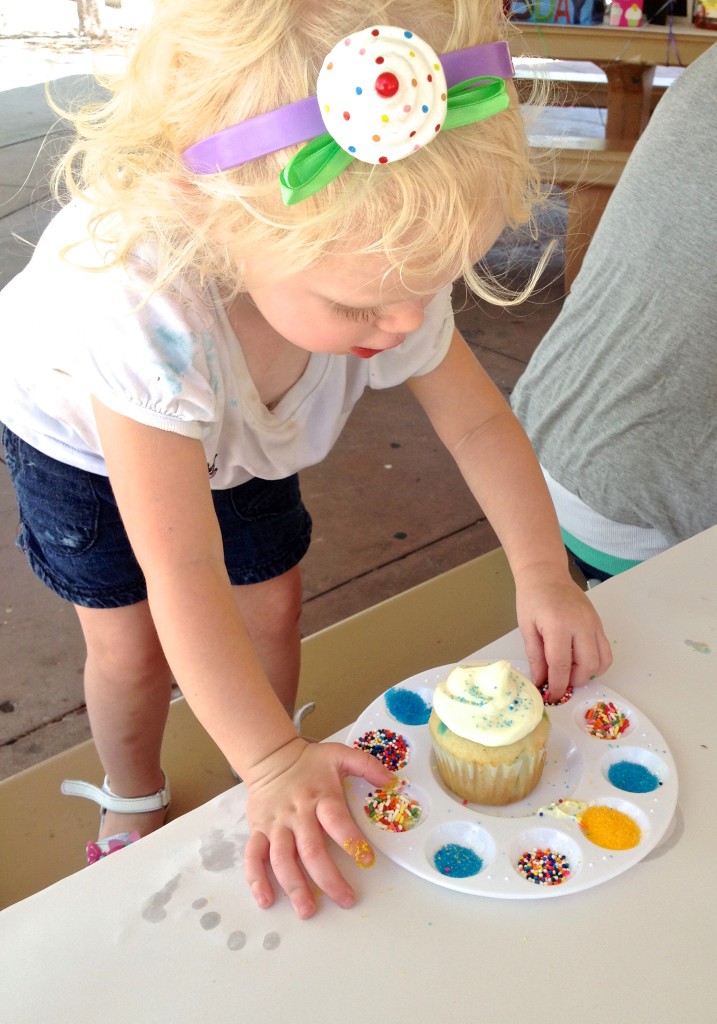 With the party being in the "toddler happy time" of day, which for us is in the morning… I didn't want to serve anything too heavy. So we did brunch food- pastries, bagels, fruit, and a Build your Own Juice Bar!
Free Printable: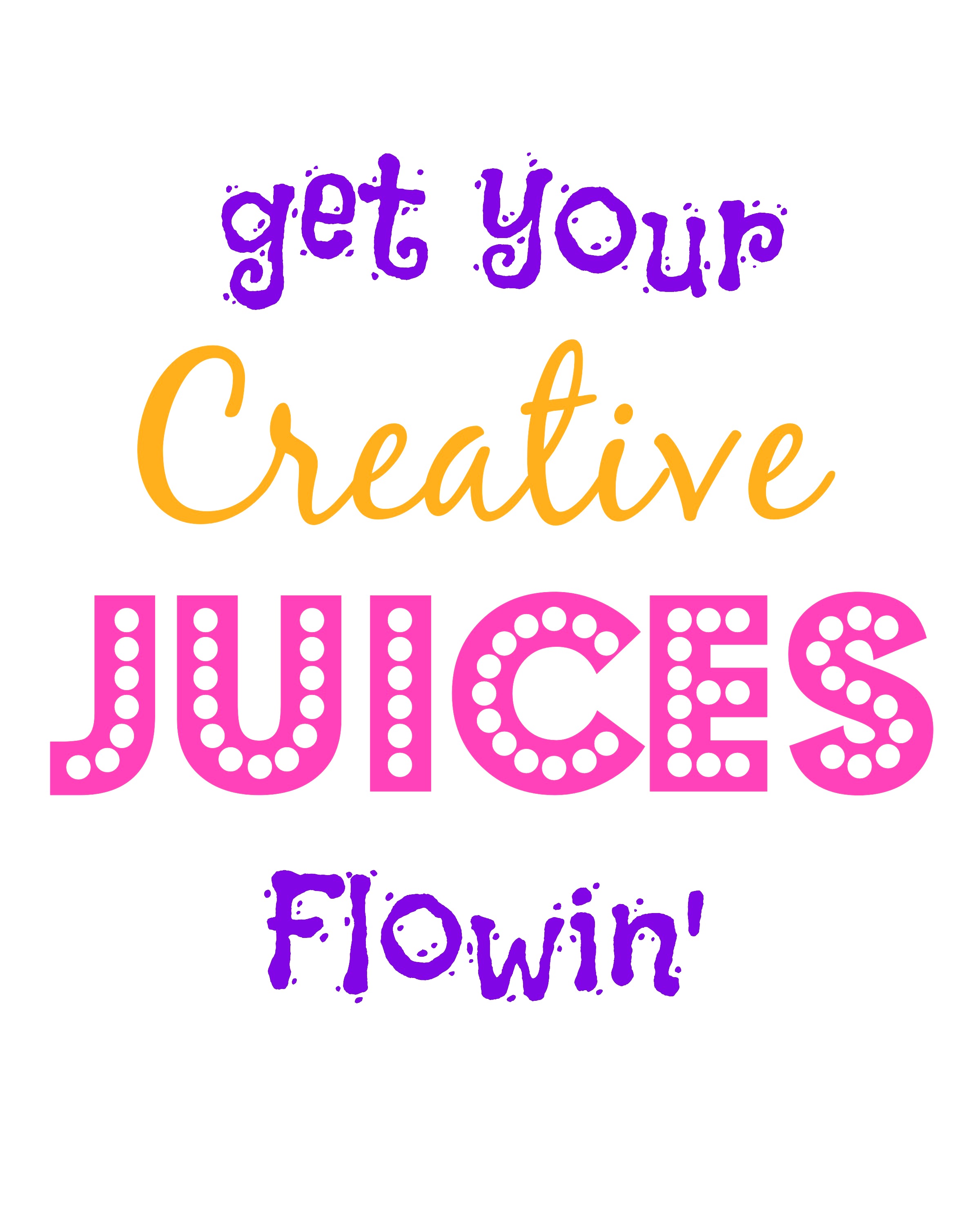 Like I said before, the pictures were going to be SOOOO much better. all well!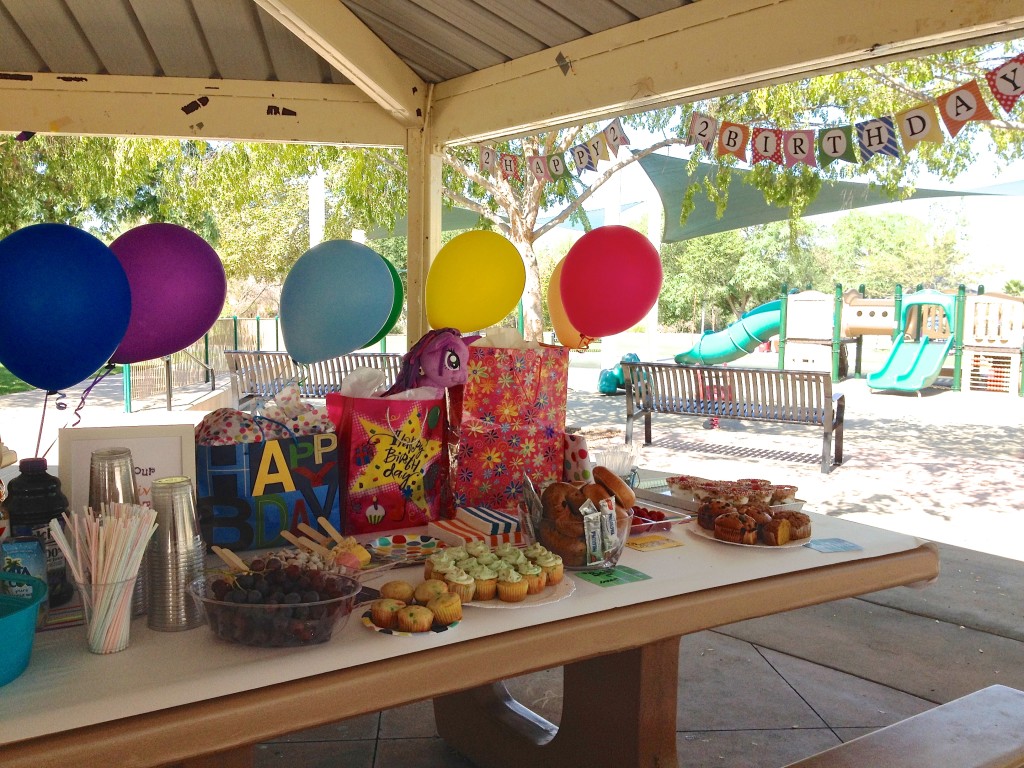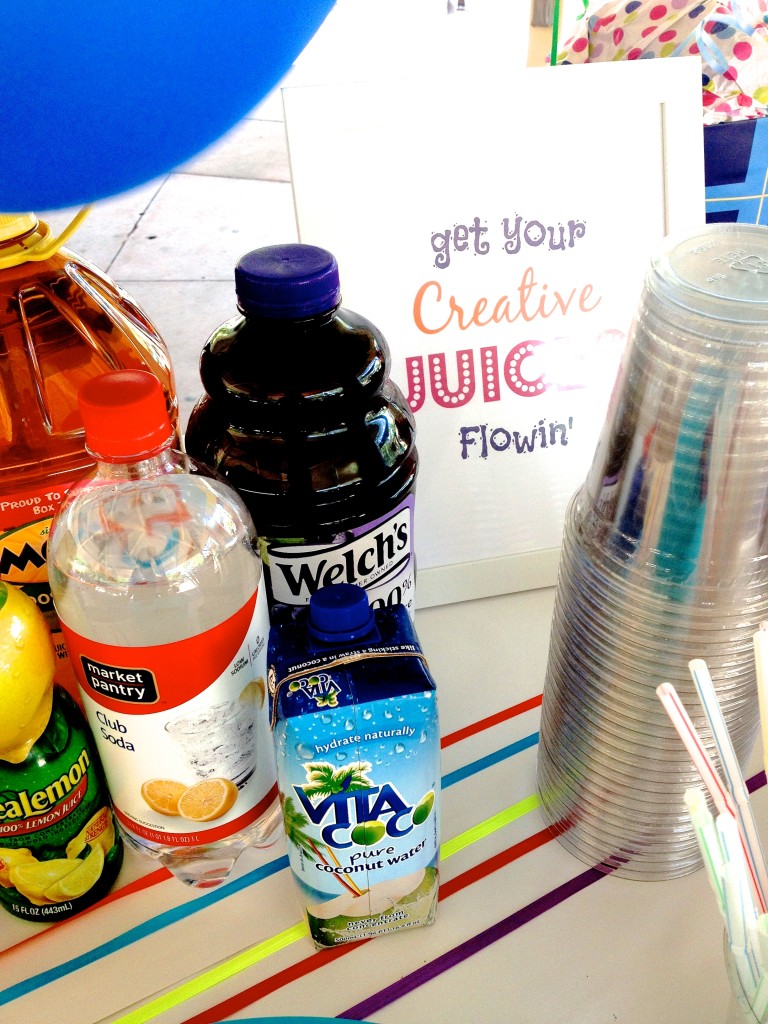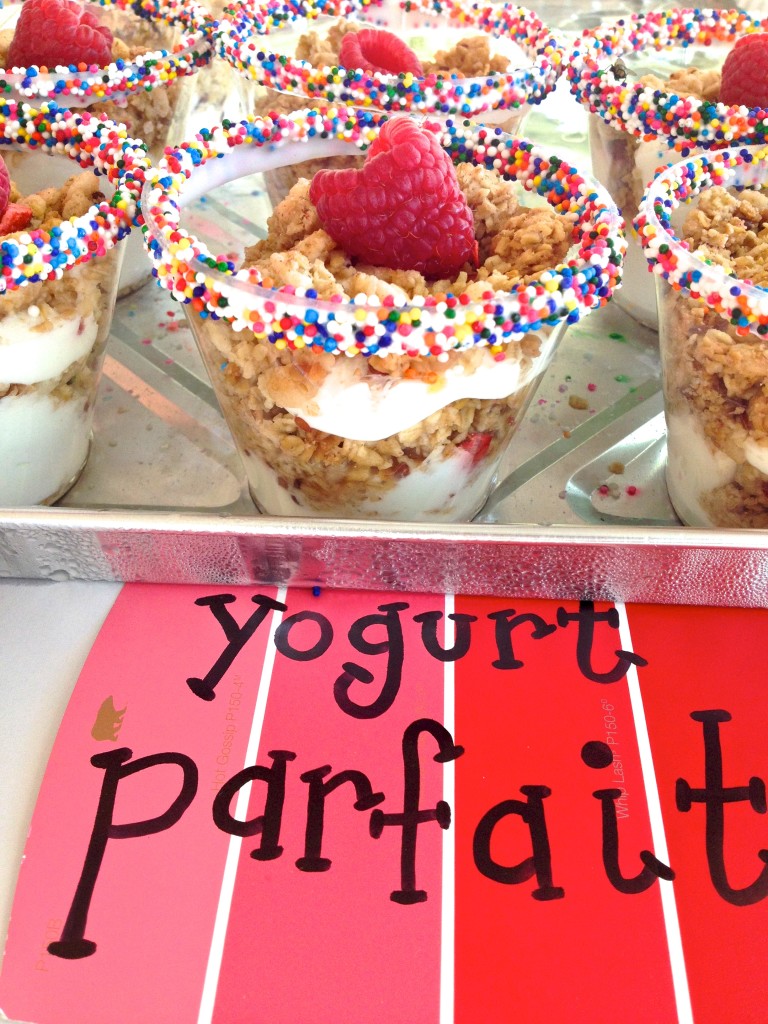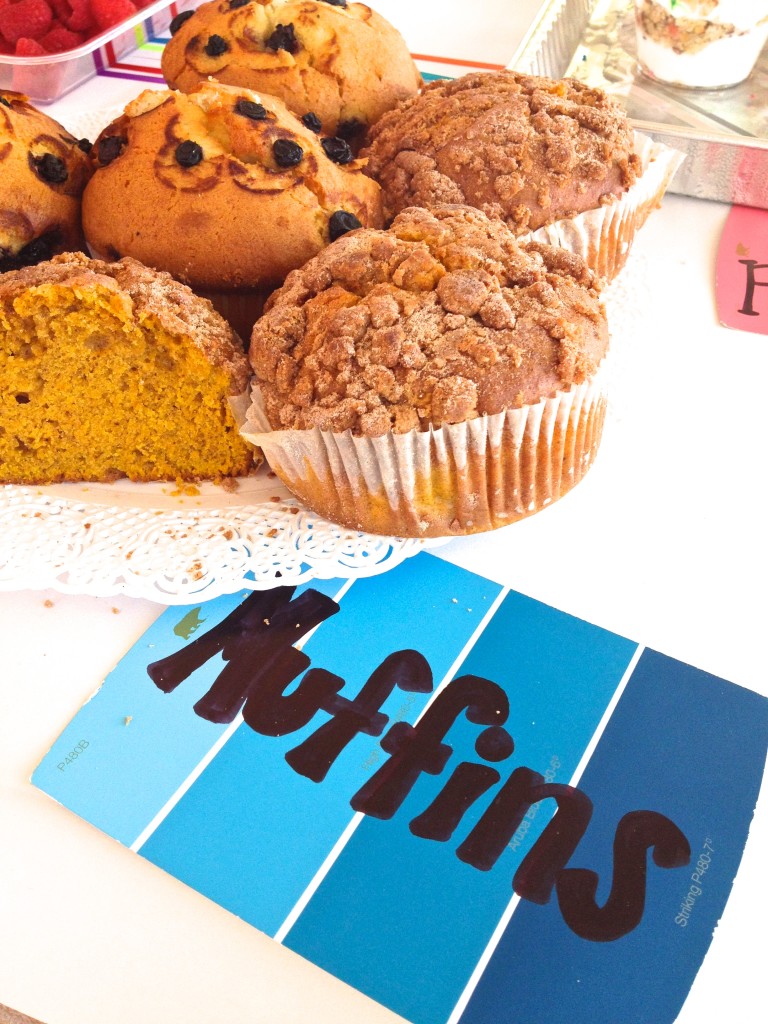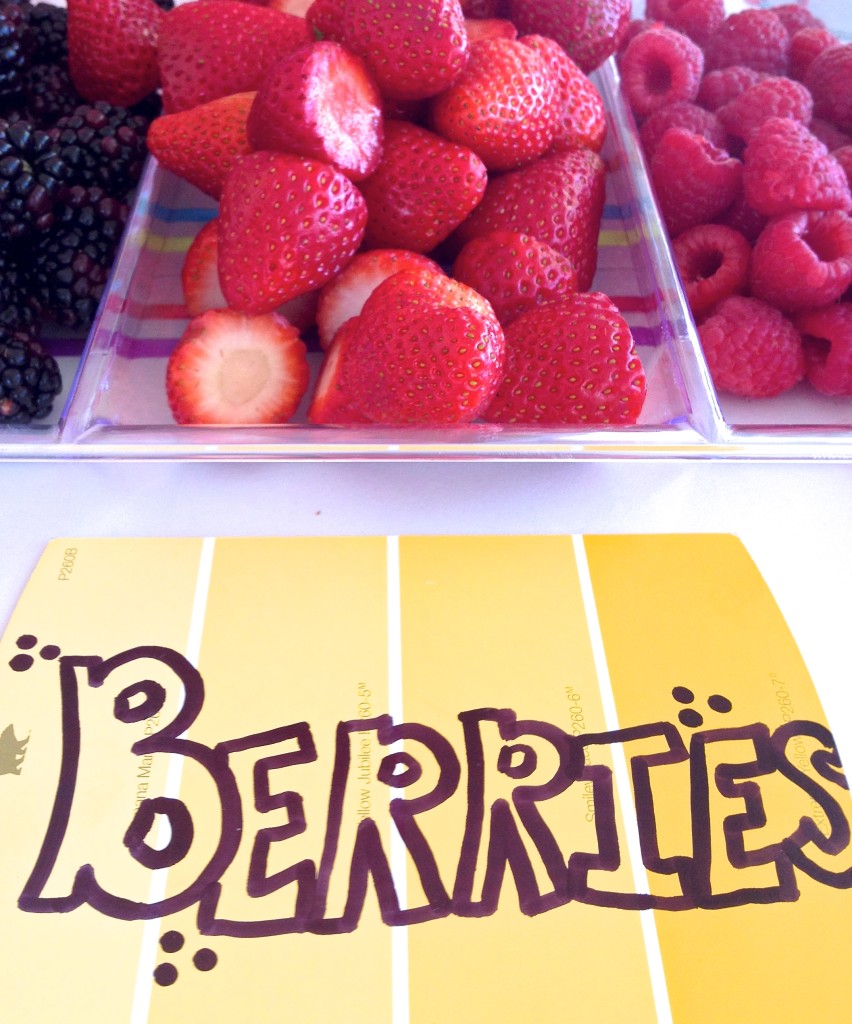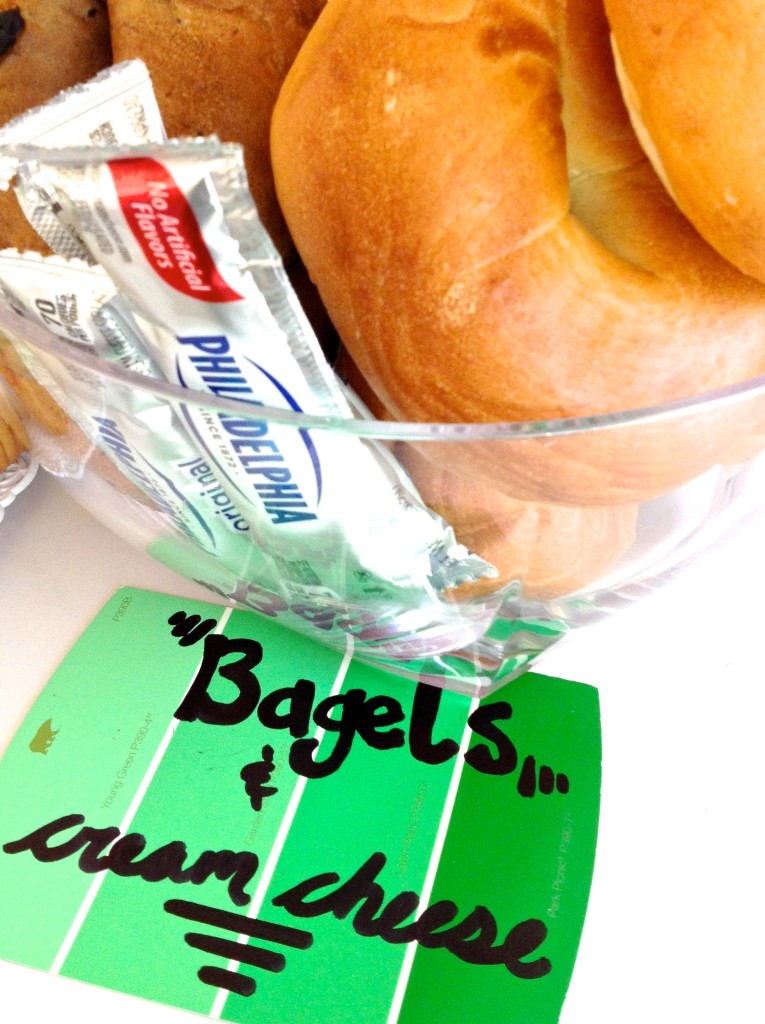 Paint Brush Rice Crispy Treats, and Muddy Buddies!!!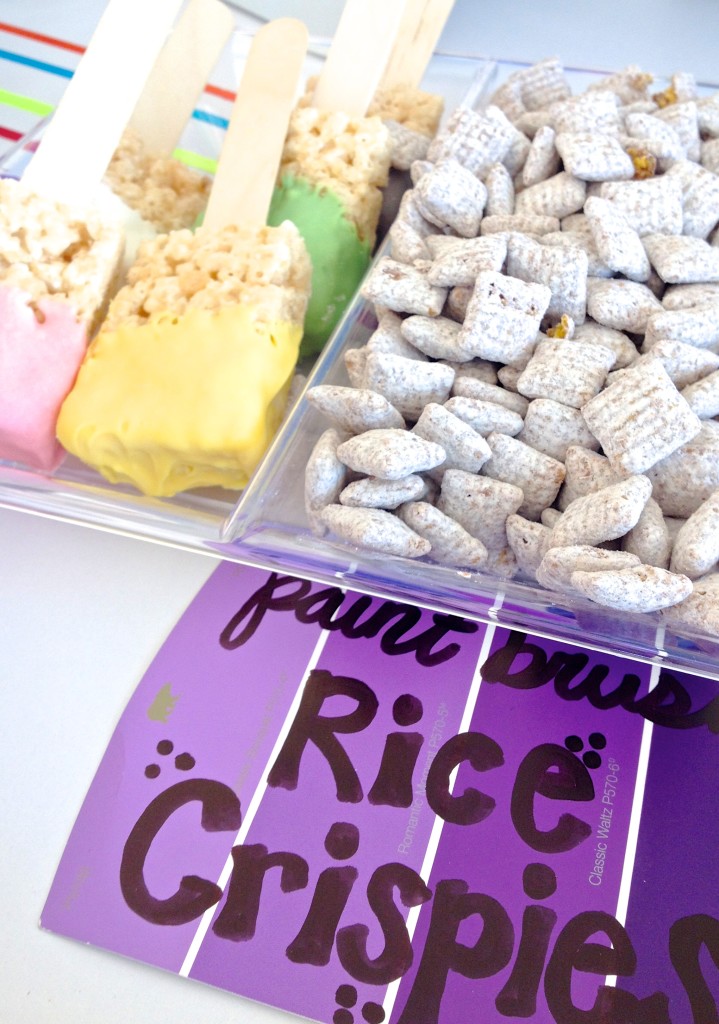 I will always have a blast planning her parties, but I think next year we might just go to Disneyland!
Simply Elegant Weddings will soon be Simply Elegant Weddings and Events! Do you have a birthday party, company party, holiday party, baby shower, or bridal shower to plan? Let us help you make it professional and unforgettable!