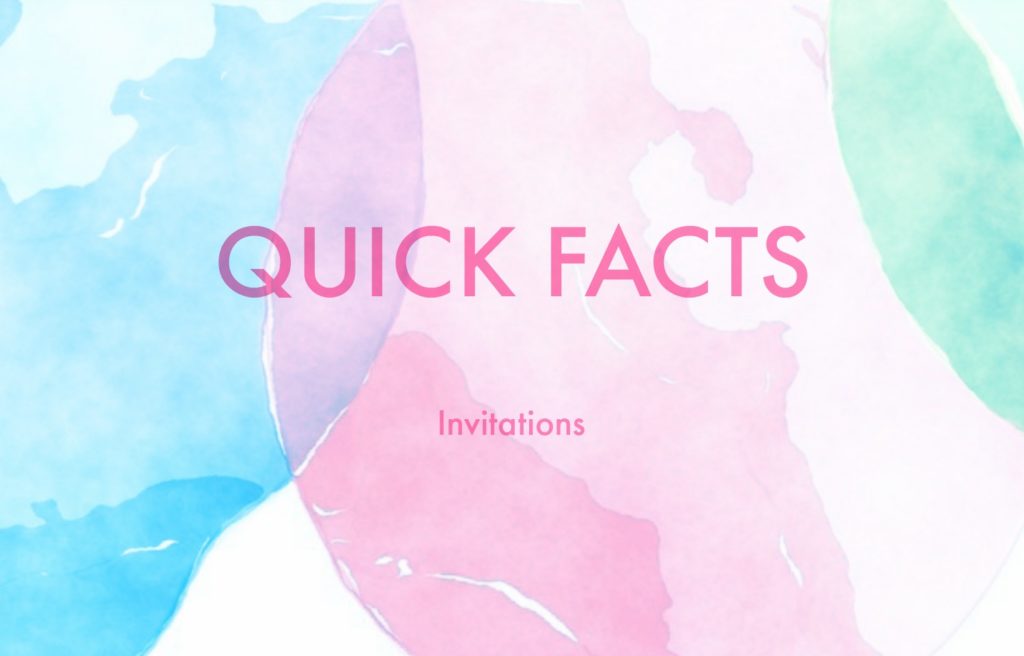 1.
Begin looking at invitation options about 6 months before the wedding day
2.
Order proofs of your invitations to make sure they look and feel the way you envision them. Proofs are normally free. But make sure to allow for time for the company to print and ship the proofs to you, then time to make any adjustments needed, and still be able to place the big order on time!
3.
Place the FINAL order for your invites 4 months before your wedding date. (If you are ordering them from a custom stationer, order them 5 months before the wedding).
4.
Once you have the invitations in hand, set up a night with your family or your bridesmaids, to put together the invitation suite, stuff the envelopes, stamp, and address! Put the person with the best hand writing in charge of addressing, or print the addresses directly onto the envelopes with your inkjet printer.
5.
Hand deliver the invitations to the post office. You can never be too careful! While you're there, have them weigh one of the invites to make sure you don't need any additional postage on the envelopes.
6.
Invitations should be sent out no later than 8 weeks prior to the wedding! Allow more time if you opted not to send Save The Dates.
7.
RSVP's should be due 1 month before the wedding!!!  This will give you 2 weeks to follow up with everyone that "forgot" to send back their RSVP. Your final guest count should be sent to your caterer and other vendors no later than 2 weeks before the event.