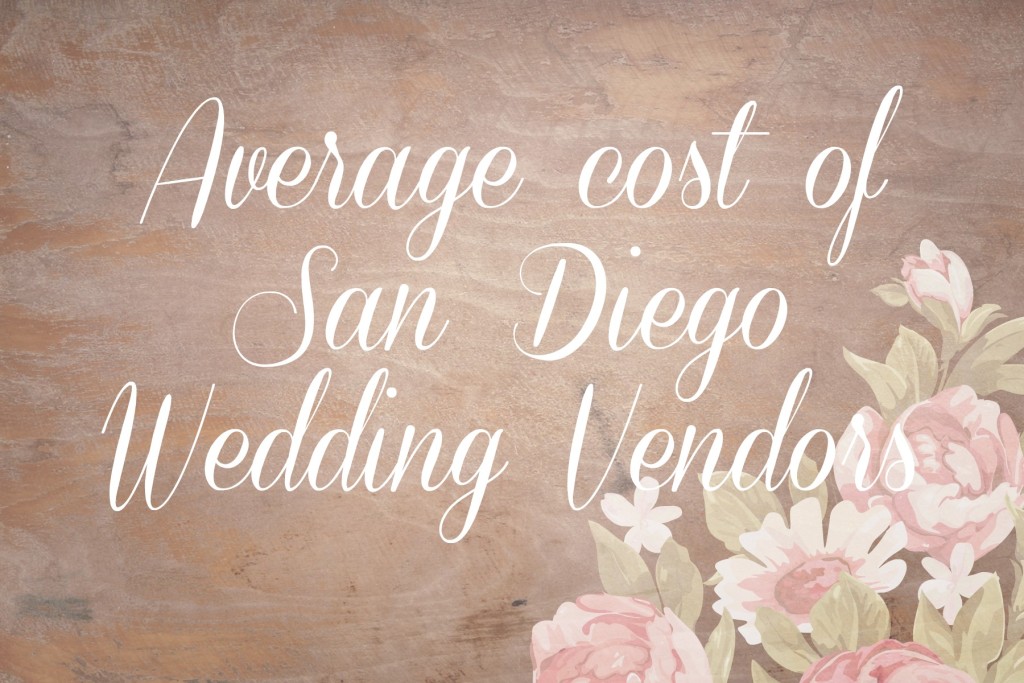 I'm here to break it down for you today, 2016 in San Diego, CA! I've seen a lot of vendors pricing, some higher than others, some astronomically lower than others. But the vendors that I've found to be the best to work with, have all jumbled together in the middle. They don't under value their work, they know that what they do is great. But they also aren't overly self obsessed, or think that they don't need to try because you're already so lucky just to be working with them. So hooray for averaged priced vendors!!! They want your business and are grateful for your trust, and they are confident that they can deliver an amazing experience for you and your guests!
So what will all that cost? Well, the average wedding in San Diego (for the normal couples) is between 18-25,000 dollars. Obviously, some are lower, some are higher, but that range pretty much sums up the normal average cost of a wedding. Anything more than 25k means that you probably wont need to pick and choose what's most important to you, or make sacrifices when it comes to vendor list or guest list. But anything lower means that you will probably be asking a friend or family member to do something for you, or need to choose between a fancy photographer or fancy caterer, and to that I advise that you analyze your priorities!
So that's the overall budget. But here is the breakdown of each vendor category:
Officiant: $300-500
Ceremony Venue/space: $1000
Flowers: $2300 (obviously, this depends highly on how many arrangements you need, and what kind of flowers you prefer. Wild flowers/herbs will cost less, the garden look will cost you more, and tropical flowers also have a large range of costs. But the average bill for the simple but elegant weddings that I see often, is around $1800-$2300)
Full Planner: $2800
Day-of Coordinator: $1000
Reception Venue w/food, tables/chairs/etc: $15,000
Reception Venue (private space rental): $4,000
Full Service Catering: $40-70 per person ($8000-10,000)
Rentals (for empty space): $1200
DJ: $1200-1500
Invitations: $2-3 per invite
Cake: $600
Photographer: $2500-4000
Videographer: $2000-3000
There it is folks! Again, obviously you don't have to be spending this much to have a wonderful day. And you can certainly spend more if your budget and preferences allow. But if you look at the middle, this is about what it takes to have an all professionally done wedding in San Diego, if you are planning and booking during 2016. If you need more assistance, just email me! I'm always happy to help! And if you want to know more about how to organize your spending, read this article about Wedding Budgets.
Happy Planning!
– Juliette