So last week I showed you part one of Beth and Andrew's beauty and the beast inspired wedding. So here is part two!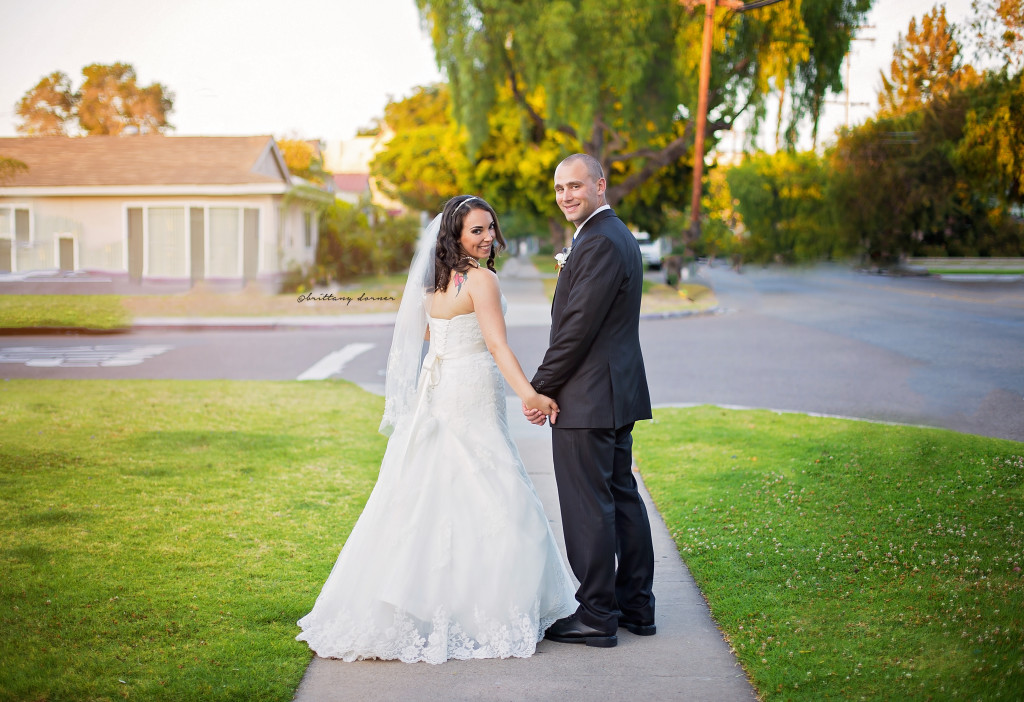 The Bride had a great vision for her bouquet! She wanted to carry it in a basket, just like Bell in the beginning of Disney cartoon. I love this look, it's beautiful, simple, yet so unexpected! And this wasn't the only great idea that she had for her bouquet. She wanted to be able to share it with the very special women in her life. So this basket actually held 6 different mini bouquets, one for each of the women in attendance whom she treasured. Since it was such a small and intimate affair, she opted out of a bouquet toss, and instead took the time to share a piece of her bouquet with them and acknowledge her gratitude for their support and love throughout her life. The flowers were created by the oh, so, talented San Diego Floral Design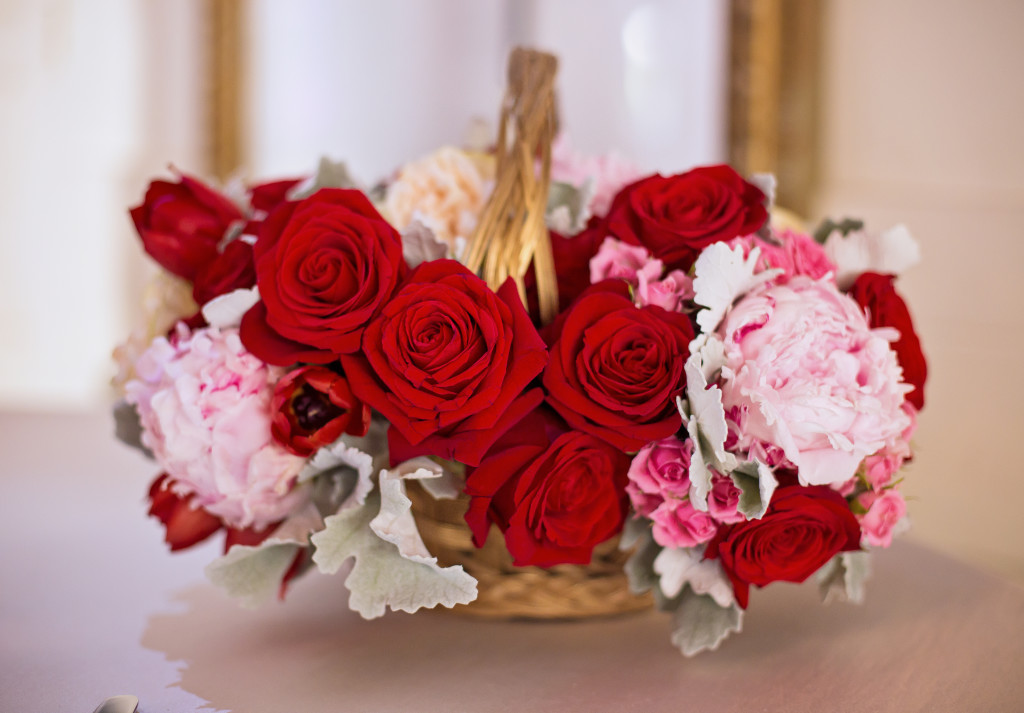 Keeping with the Beauty and the Beast essence, Red Roses were a must. The Bride DIY'd this amazing floating rose for their sweethearts table.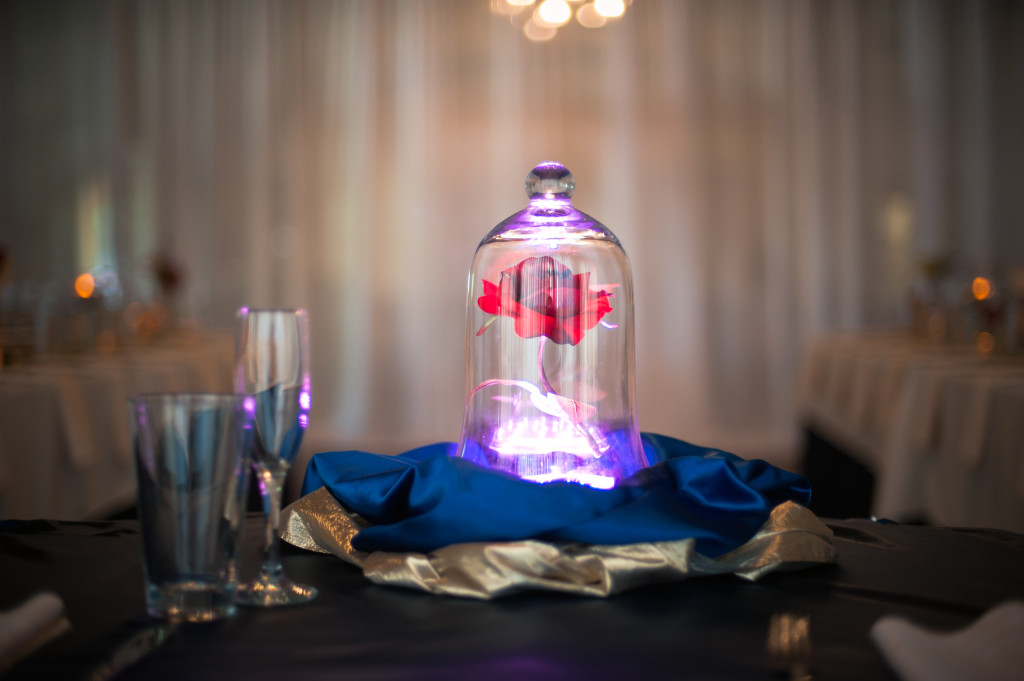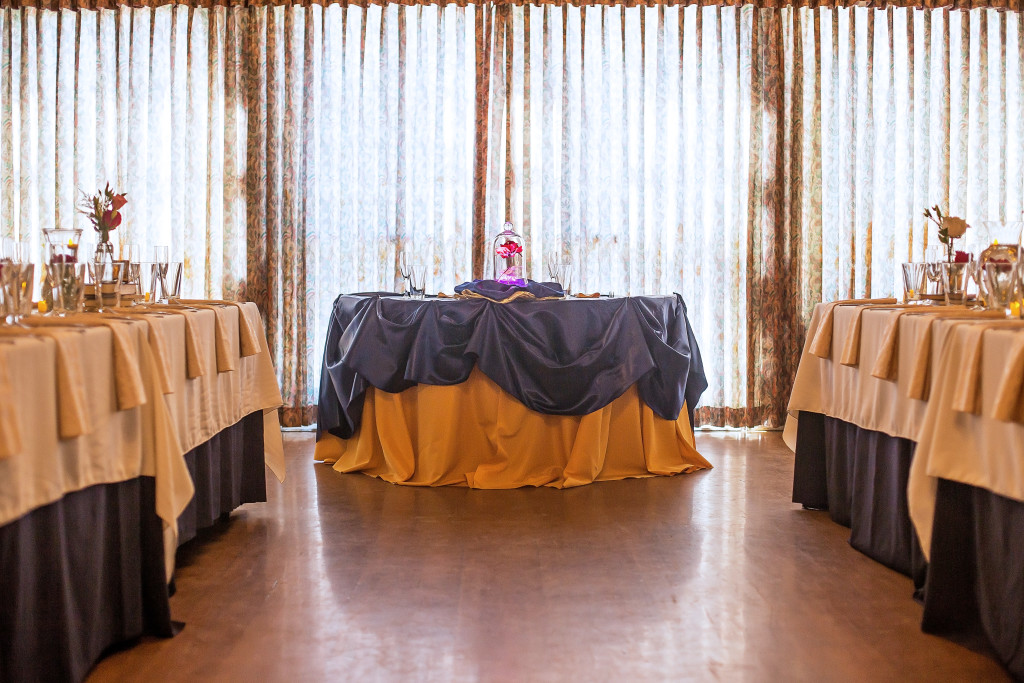 Not only was it important to have red roses, she also wanted flowers that looked like they were picked straight from the french countryside to decorate the tables. Knowing that I had to marry the two looks together (pardon the pun), I picked up a bundle of red roses on my way to the venue, brought some mini but vases from home, and added tiny pops of red to the tables. This tied everything together, and the outcome was exactly what the bride didn't even know that she wanted!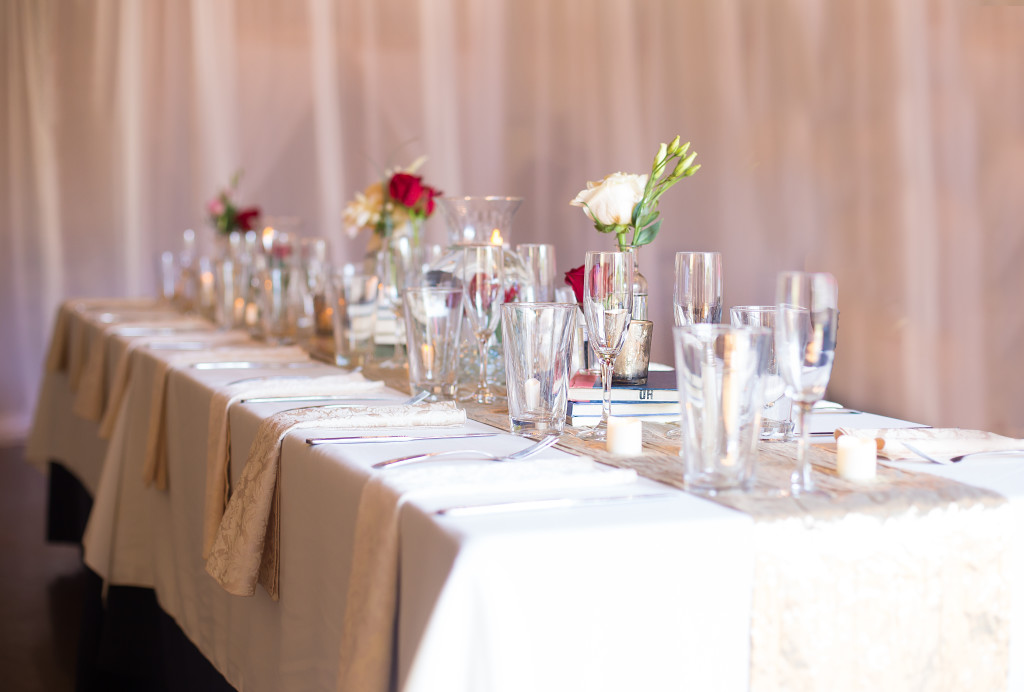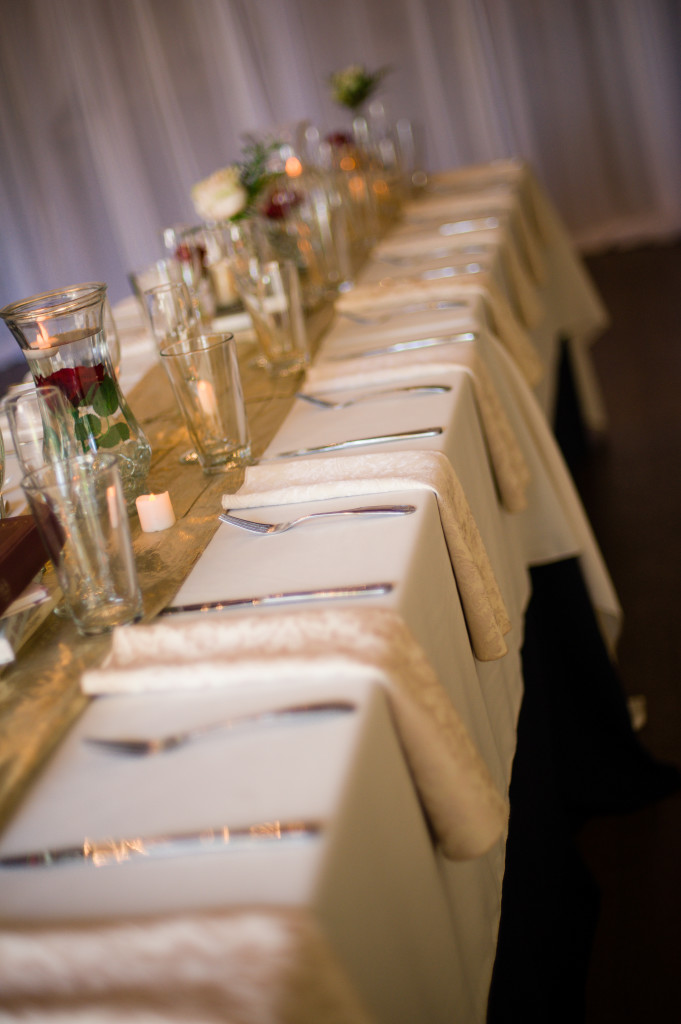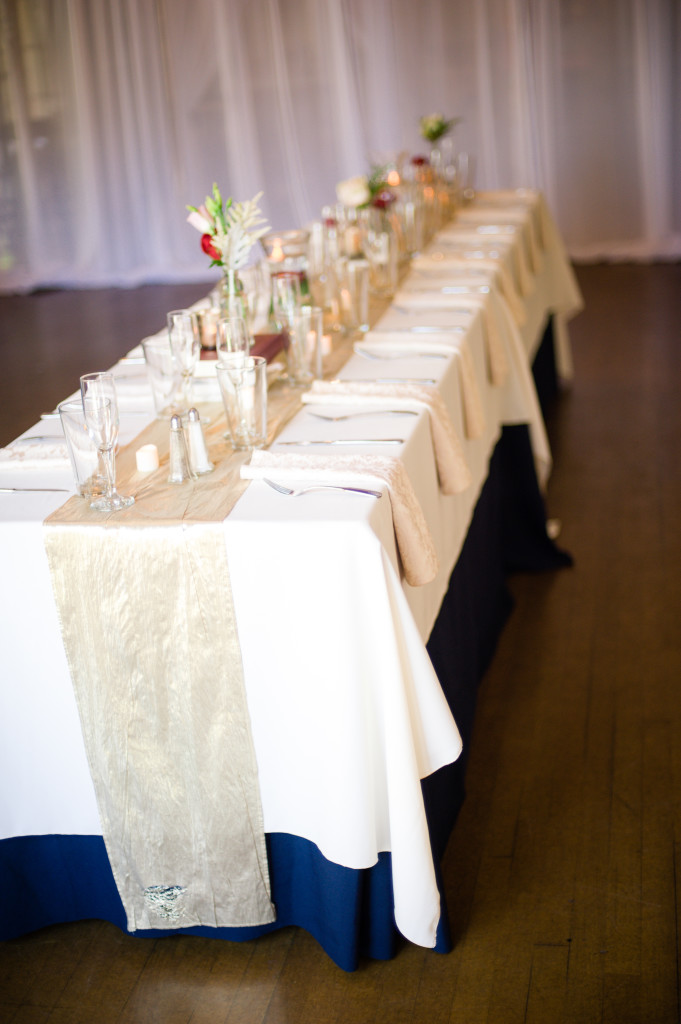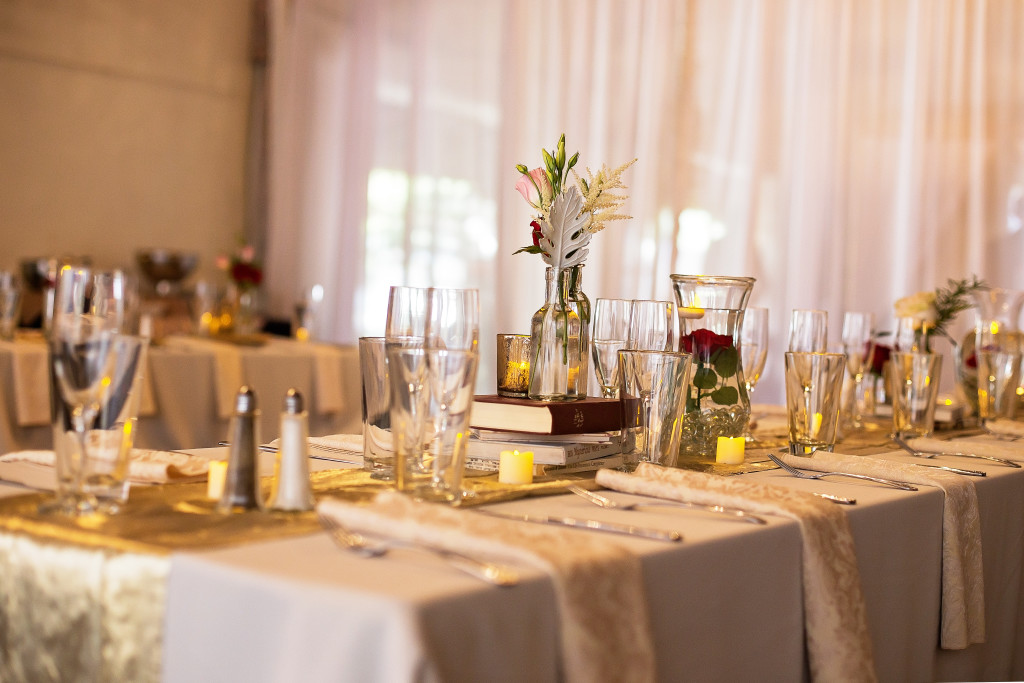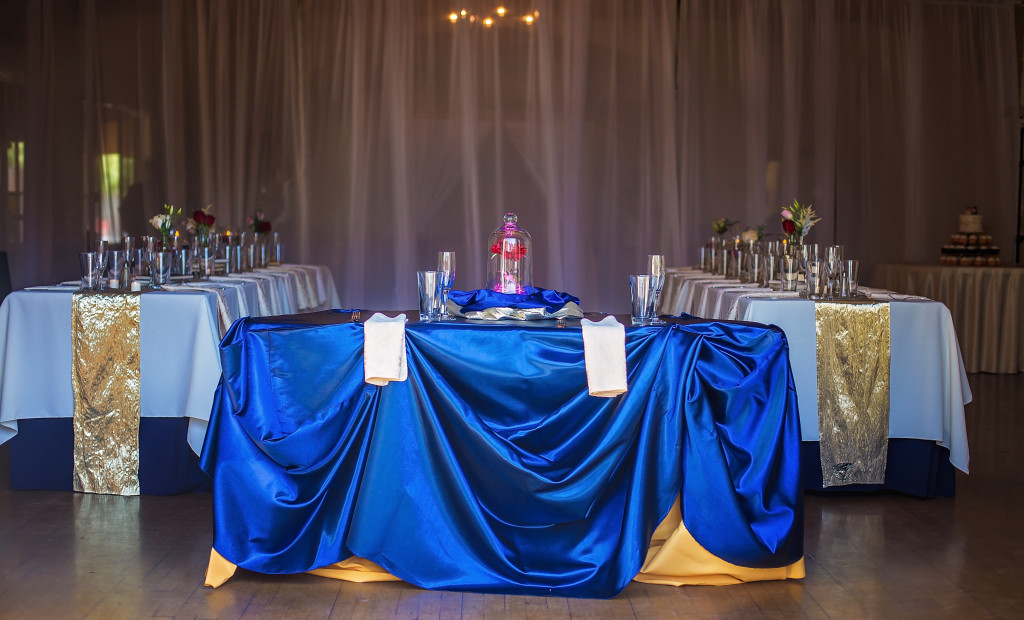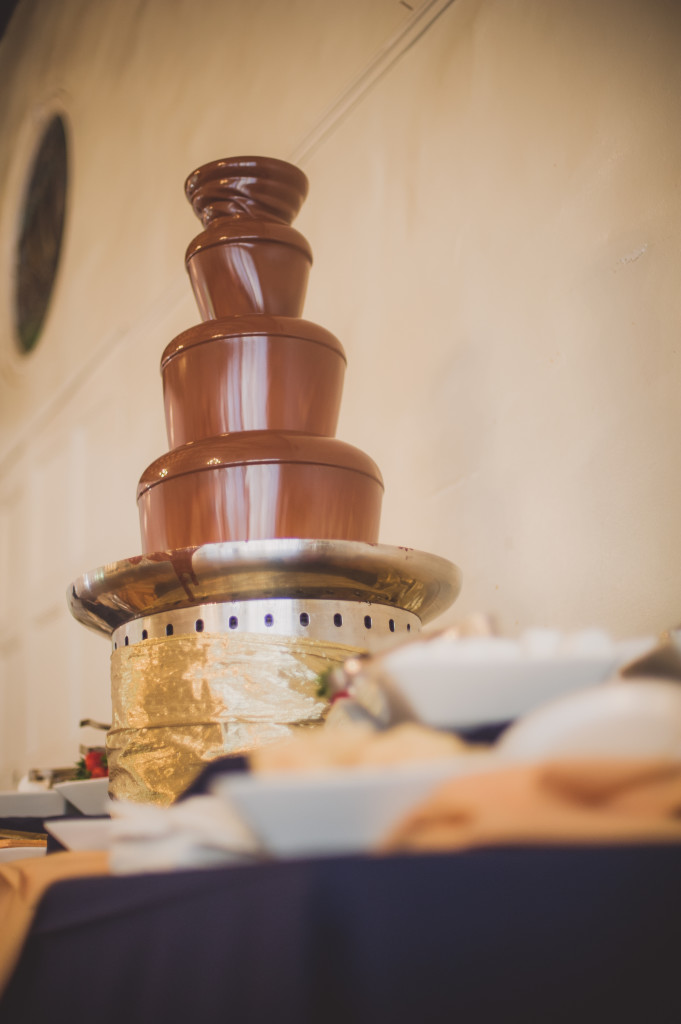 Splitting one large room in half can be tricky, especially when you still need the whole space after the ceremony is over. We came up with the idea to add pipe and drape directly in the middle of the space. We couldn't break it down during the short cocktail hour, when the guests would be outside, so instead we split it in the middle and created a pulled curtain look allowing the guests to see into the "ceremony" half where the dancing would take place later that evening. This mimicked the arch that the couple built together to use as their ceremony arch. (you can see the photos here: http://simplyelegantweddingplanning.com/beauty-and-the-beast-wedding_part1/)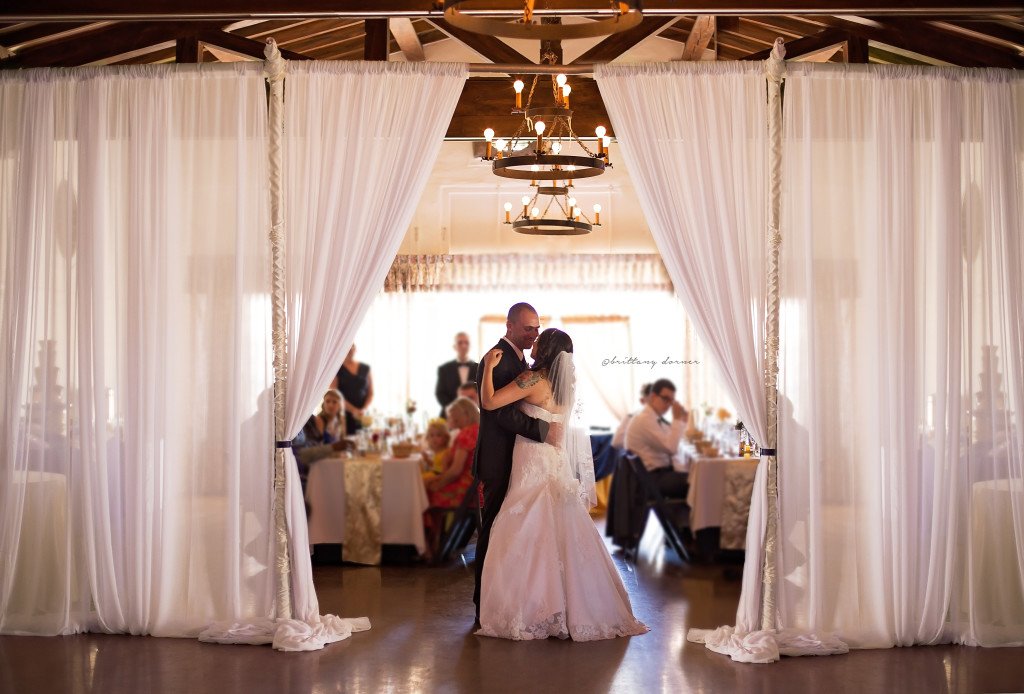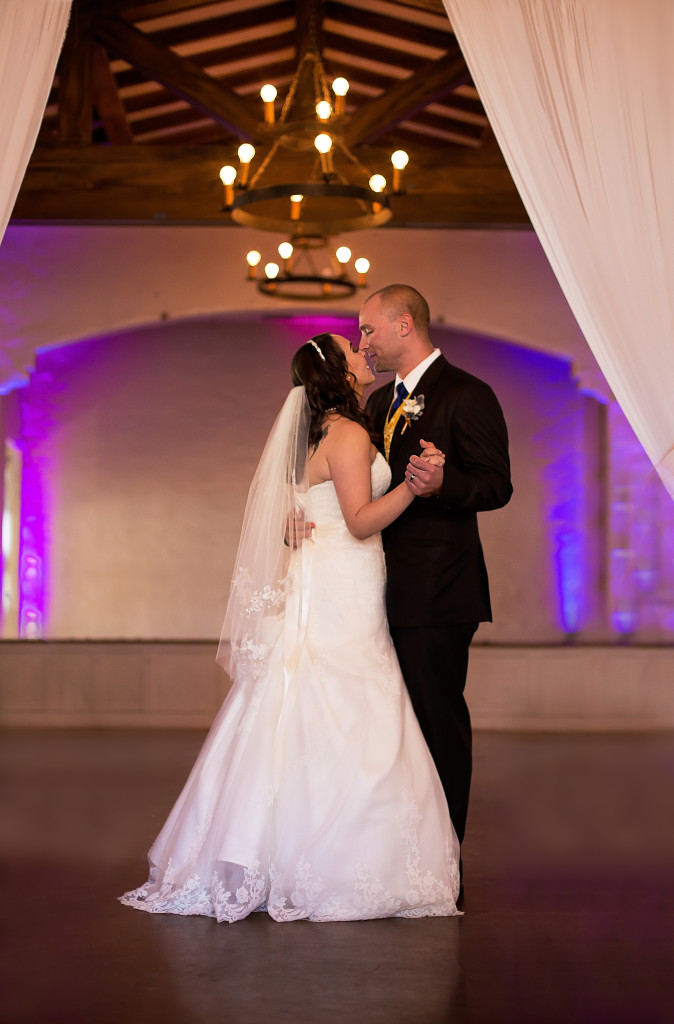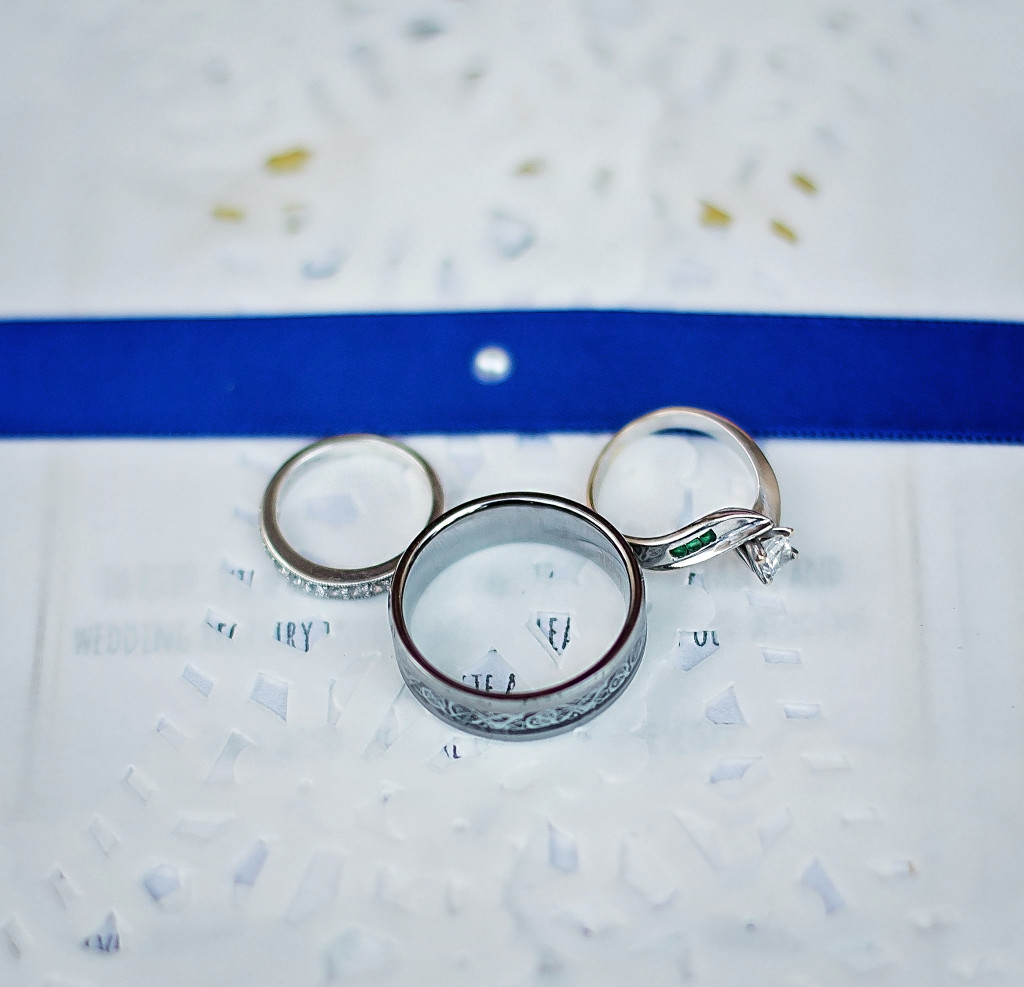 Vendors Credits:
Photography: Brittany Dorner Photography
Flowers: San Diego Floral Design
Invitations: DIY by the couple
Design/Planning: Simply Elegant Weddings
Linens/Catering: Ranch Events
Venue: Chula Vista Women's Club
Uplighting/DJ: HVK Entertainment
Happy Planning!
-Juliette