Archive for November, 2013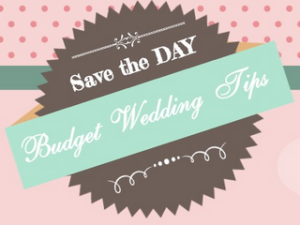 Here at Simply Elegant Weddings, we know how expensive weddings can get! All the different pieces to the puzzle add up very quickly, and most people end up over extending their wedding budgets by hundreds, sometimes thousands of dollars. Being realistic in your budget planning will help you to stay on track. Before you set a total $ amount on your budget, do one night of research. How much does (venue, photographer, wedding flowers, DJ, rentals, dinner) for 200 guests cost? Once you know get an idea for what these services cost in your area, you can go over who will be chipping in, how much, and what will they be paying for? A good tip on asking loved ones for money is, don't ask them to pay for the whole thing. If they were going to pay for the whole thing, there is a good chance you would know it already! Instead, ask them to pay for specific items: catering, the dress, the tux, the flowers, the cake, the photos! This blog is all about tips and tricks on ways to save on things for your wedding day. So if you over spend in one area, you can try to make it up in another! So be sure to check back and learn more about how to save on your wedding!
Oh, and here is my biggest advise: Stay true to who you are! If you don't like cake, don't have one! If you hate wearing white, do something different! Your guests will appreciate your personality shining through on the day that is supposed to be all about you and your fiancé as a couple! It is your day, and it should be just that!
Here is a wonderful article written by The Insider's Jenny Creno. In it are some wonderful money saving tricks from the wedding industry's top professionals!
Soon after couples announce their engagement, planning the wedding becomes one of the first financial obstacles that the couple has to overcome together. The best thing to do is to learn about typical trends when it comes to planning a wedding and what mistakes lead to the most financial failures amongst couples during this process. Should you put everything on credit cards? Or create a separate checking account specifically for wedding expenses to avoid overspending? The infographic below highlights information from couples who have gone through this process, wedding planners, and event coordinators to give newly engaged couples a few tips on how to save on their wedding, avoid financial conflicts, and lastly and most importantly the benefits of stress free well planned wedding. Want even more advice? Check out more tips on our community page, and our wedding budget calculator.
Those redundant words, your wedding day is just one day, may very well be the truth. But society has given us Bridezillas, Say Yes to the Dress!, and all the jazz to keep us wanting that one big day, to be one very big day. Don't get caught up in the fuss, and listen to the advice from people who have been through this process before.
Happy Planning!
-Juliette
Enjoy A Bride's Night Out and Plan Your Wedding at the Same Time
I host a Bride's Discussion Group on the Second Thursday of every month. Hosted by Simply Elegant Weddings, the night is a time for you to meet with other brides from the San Diego Area and discuss your wedding plans. This is perfect for the DIY bride who is trying to navigate the San Diego wedding industry herself. Wedding Magazines and Free WiFi will be provided. Come swap information and ideas that you have had, trends that you are following, and vendors you have found that you liked and didn't like. No sales pitch to worry about, the night is about helping you have a successful and creative planning process!

This Thursday, November 14th, 7pm @ Old Venice Restaurant in Point Loma 2910 Canon St., Point Loma, CA 92106

Please RSVP to  juliette@simplyelegantweddingplanning.com