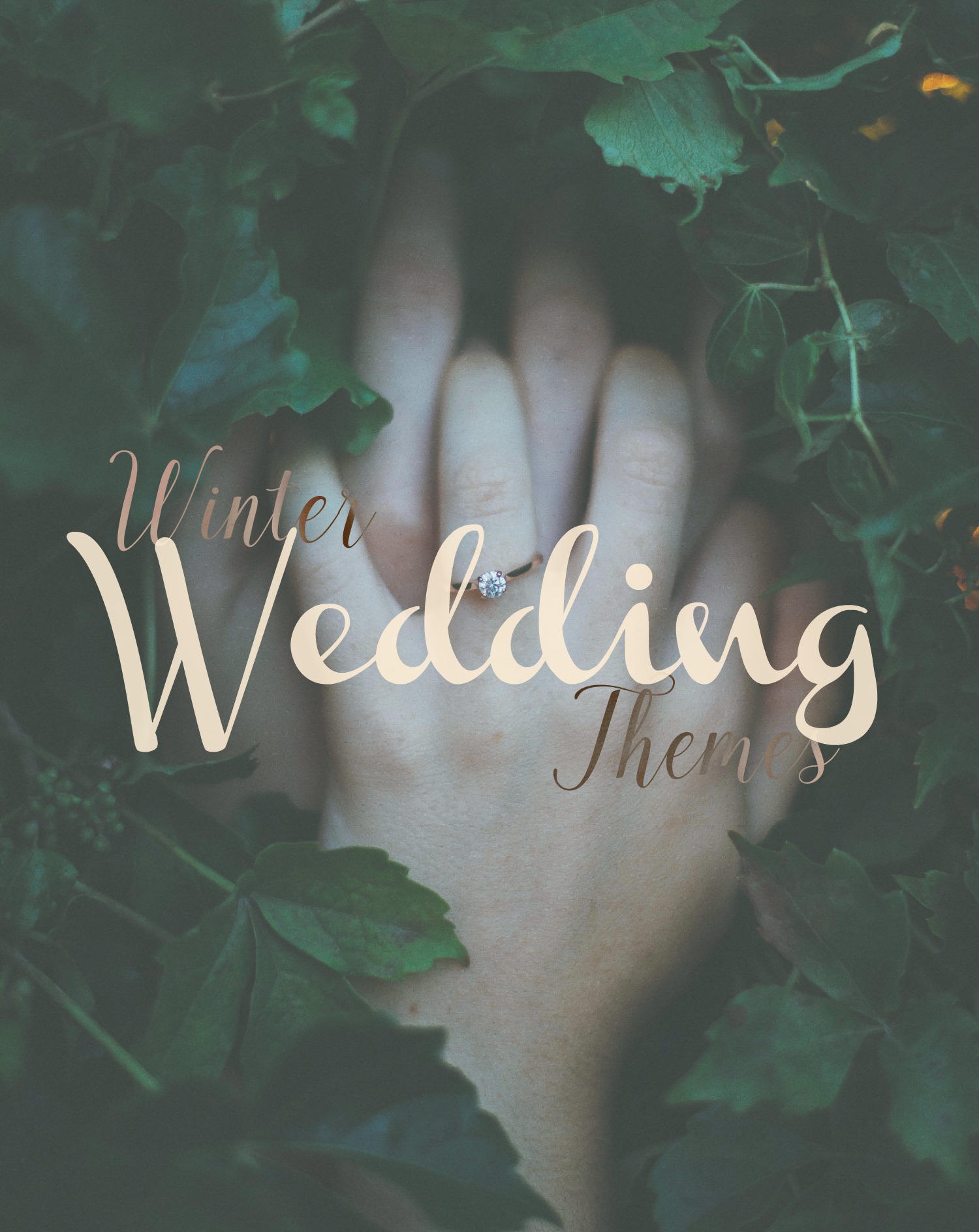 Are you planning for a winter wedding? You can't go wrong with the following 3 timeless design themes. We've come up with some great inspiration to inspire your wedding day!
---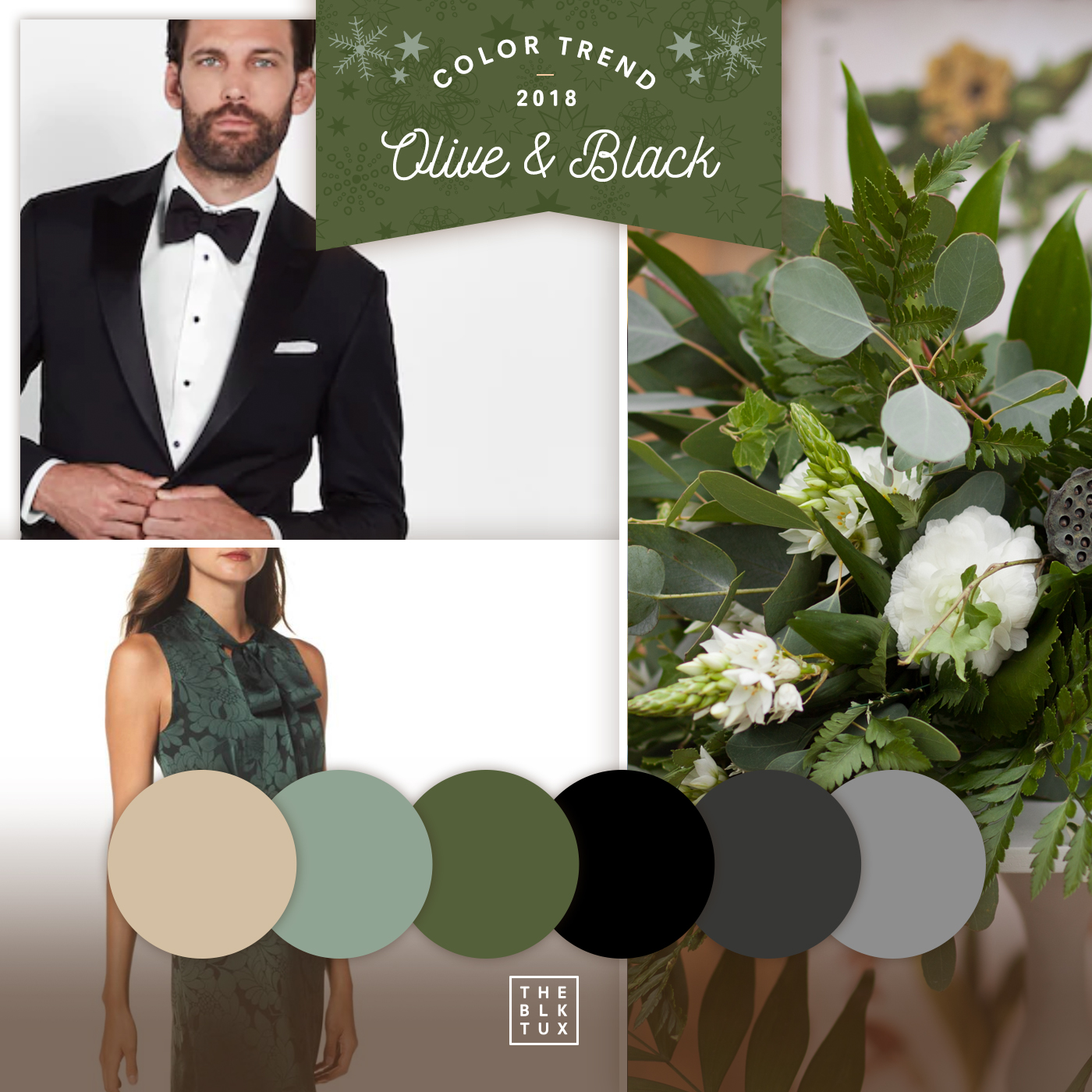 Nothing is more classic than greens and cremes at the holidays!It is naturally inspired, and classically driven! For fashion, Style an ivory bridal gown with a classic black tie worthy Tux or Suit like the ones found at The Black Tux. Have your ladies where olive gowns with ivory bouquets to tie it all together! Pair these fashion ideas with lots of warm candles, creme colored linens, and dark green accents. If you are just dying to add some sparkle, go with a Champagne glitter color. Stay away from the yellow or rose gold colors, as that will quickly take away from the warmth and rich vibe you've got going with the olive and creme!
Fun Ideas:
Want to spruce up your sweetheart table setting? Add some olive green glassware, like these found at Target's Hearth and Hand (Magnolia) Collection from Joanna Gaines (oh how I love her style!)
Instead of small votives, don't be afraid to go a little bigger on your candles. No need to hide them away in lanterns, since this is all about a clean, natural look. Try these plain glass church candles- pour your own, or find them at the dollar store!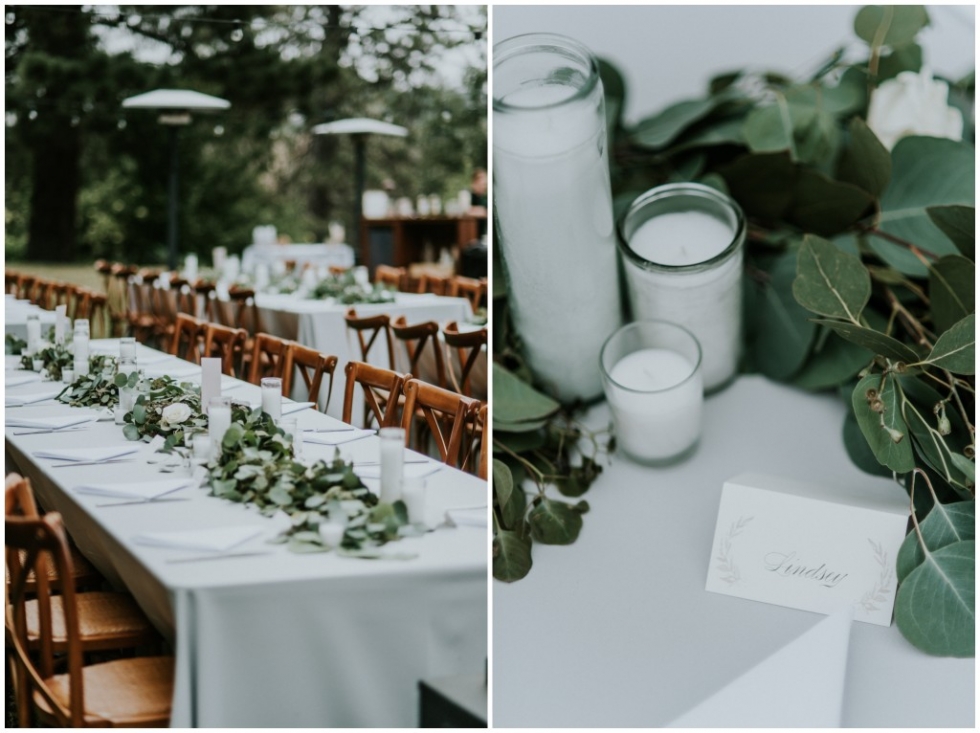 ---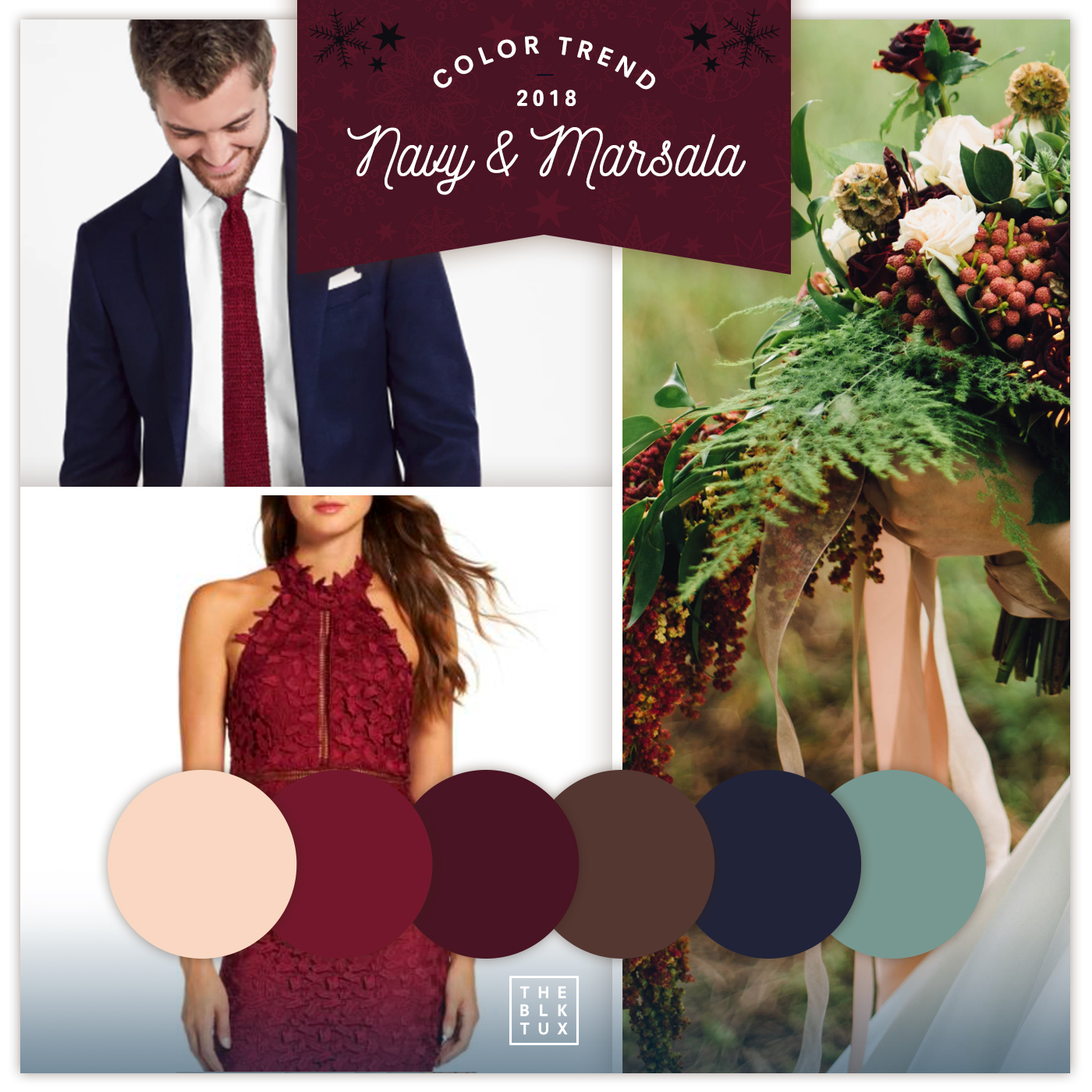 This color scheme feels a bit more modern, but is still a good look now and forever. Even though it still feels warm and inviting (key winter wedding traits), it will pair nicely with a modern venue, if that's what you've decided upon! The warm tones of the wine colors and the coolness of the navy blue brings sophistication and class, while adding a layer of contrast to the mix which is always a bolder/youthful move. Whether its an all glass/sharp angled venue like the new Central Library in Downtown San Diego, or a clean lines and reclaimed wood backdrops like at Booze Brothers Brewery in Vista, this is going to be a beautiful design theme with a wintery feel!
Fashion: Have your groom dress in a simple fitted blue suit, or instantly take him to the next level with this fly blue tuxedo rental. Have your ladies lead you in with these beautiful wine inspired bridesmaids dresses from Blush Fashion Boutique!
Fun Ideas:
If your venue doesn't already have a lot of wood on the walls and such, bring in some wood elements with Farm Tables either as all your guest tables, or just for a dramatic long head table.
If you're set on having linens on your tables, go for a dark navy blue, with Marsala or Creme colored napkins folded flat under a wood charger.
Add in modern (dark) wood elements with calligraphy wooden signage on iron easels.
---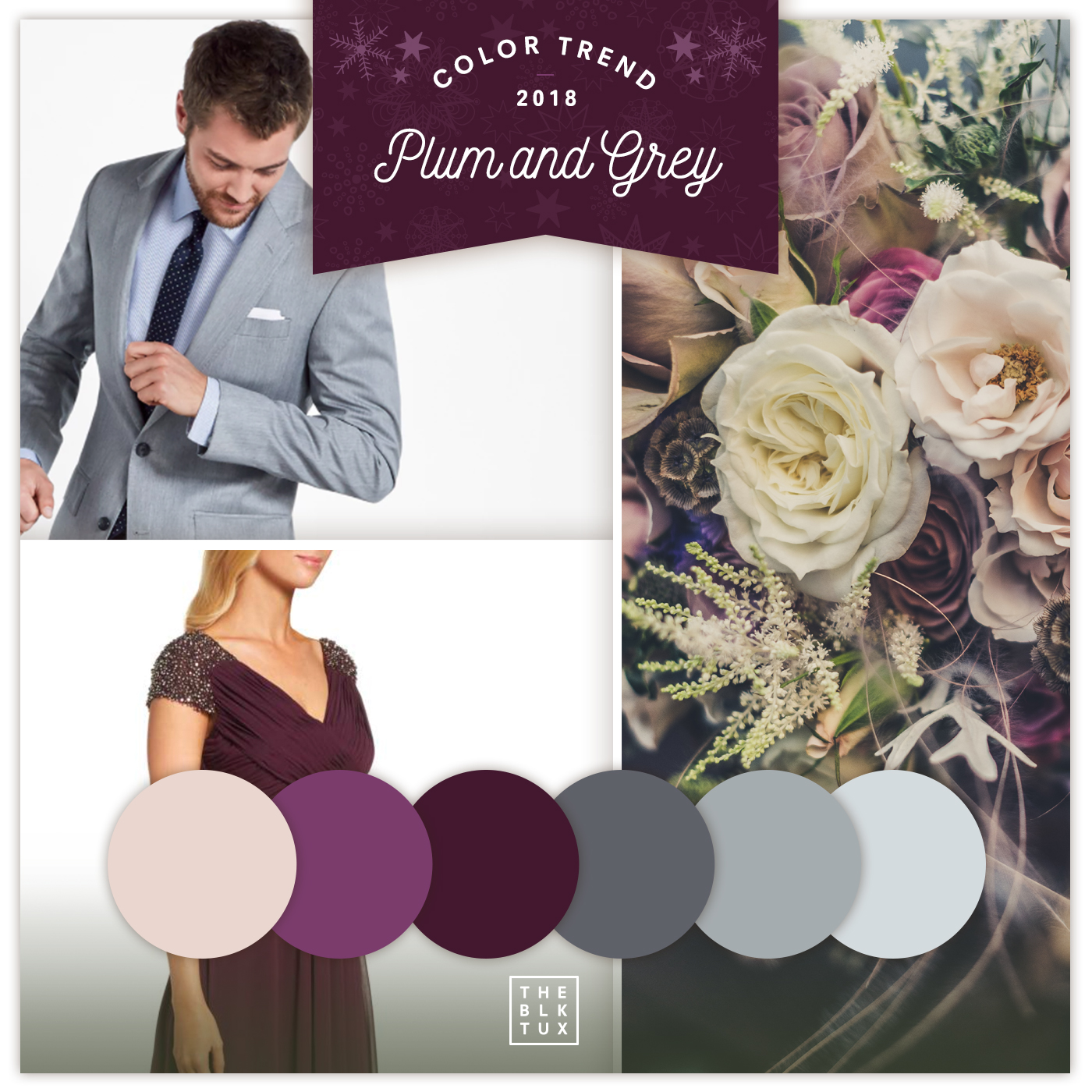 Pantone has spoken. Ultra Violet is 2018's color of the year, so there's sure to be a lot of purple items on sale this upcoming year! Take advantage. Even though people may not associate Purple hues with the winter season, it is surely always a crowd favorite and a timeless look. Pair plum and violet with a light blush pink and neutrals of grey and black, and you have a well balanced design plan, that can't go wrong! For winter weddings, the richest color in your pallet should be the most visible. Letting all the other colors act as supporting roles and neutrals that will help that deep color shine. In this pallet, let that plum color soar by dressing your wedding party, tables, and florals in the most royal color of them all!
Bump this theme to the next level, by splurging a little on some Marble Top tables from To Be Designed San Diego. Check out photos on their Instagram here: TBD San Diego Marble Tables
Or if table cloths are more your style, go for a deep plum purple linen with grey napkins!
Don't hold your florist back. Ask for purple hues of all shades in an ombre style arrangement.
---
Winter is coming ladies and gentleman! Let me know your thoughts and other winter color inspiration by commenting below or on our Instagram posts!
And if you or your groom are looking for a suit or tux that would be perfect for the wedding day, send them to TheBlackTux.com/VIP, and enter my business name Simply Elegant Weddings to be set up with a personal concierge to take them and their groomsmen through the entire process! It's brilliant!
Happy Planning,
-Juliette