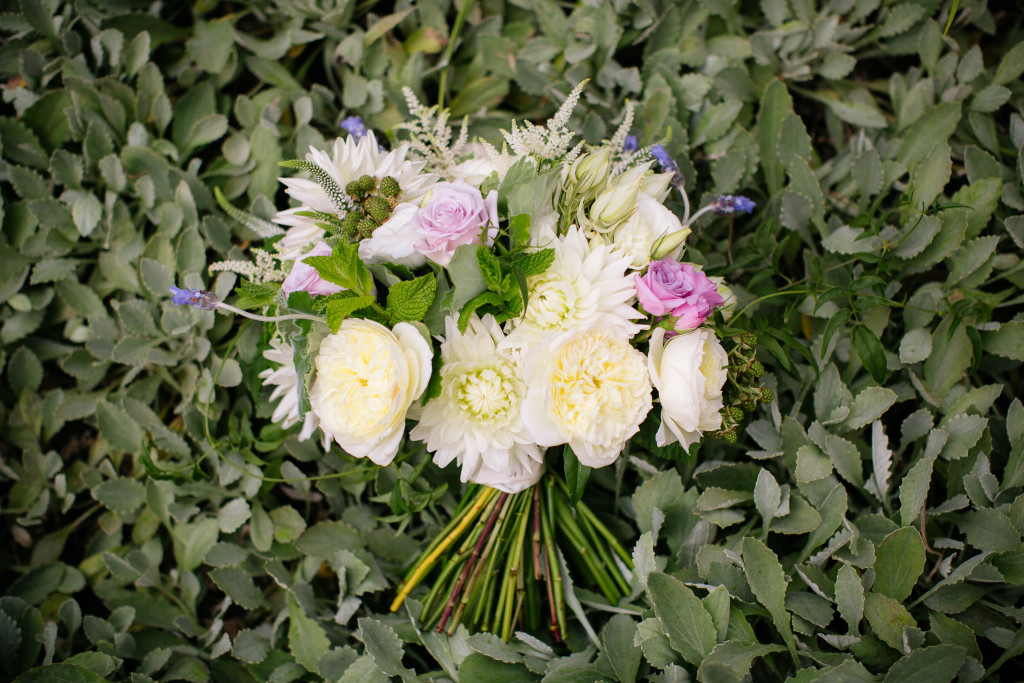 When you go into your florists office to tell her (or him) what you want your wedding flowers to look like, it is important to be prepared. Showing your florist a picture off Pinterest will only do so much. Likely, you'll get the quote for those "Pinterest Arrangements" and pass out! So few people can actually afford exactly what is in those photos, you are not alone! If your decor budget allows for a variation on the elaborate floral sculptures you were hoping for, it will be SO important to know what kinds of flowers will create the mood you are looking for, so you can still keep the same feeling you had when you saw that arrangement done on Pinterest which is pretty much run over by people that have "1-Million Dollars" to spend on their decor alone!
So when FTD flowers asked me if they could create a blog post for my readers, I said um, OF COURSE!!!
Whether your favorite flower is the romantic rose, the lush peony, or even the exotic protea, there are many creative combinations that you can create using both popular classics and exotic rare blooms for your wedding centerpieces. Since flowers are such an essential part of any wedding, it's important to know which flower types and colors complement each other well.
That's why FTD created these 7 wedding centerpiece ideas inspired by different color palettes to fit the theme of your wedding. Whether you like bold and bright colors, or if you are more of a chic and effortless bride, we've included mood boards that feature the different flowers included within each centerpiece. We've also provided a helpful list of the flowers so that you can recreate them! You'll be sure to get inspired by these ideas and find a wedding centerpiece that will fit your style and include your favorite blooms!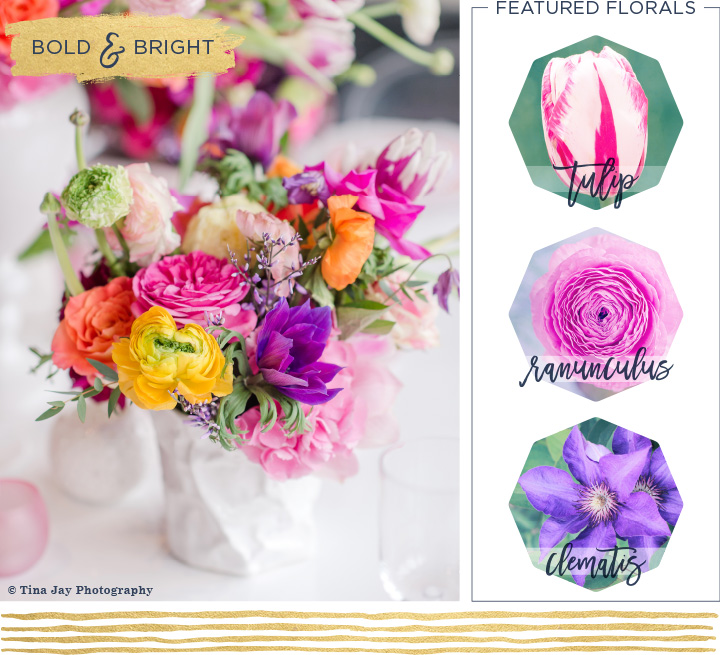 Created by Foster's Flower Shop, Captured by Tina Jay Photography
Ranunculus – Ranunculus are popular for their bright blooms and delicate, layered petals. They do best in hardiness zones 8 to 10, and bloom in the summer. They're great for adding texture to a bouquet or centerpiece, though they only last about a week as cut flowers.
Tulips – Tulips are popular because of their unique shape and wide variety of colors, from bright reds and yellows to nearly black purples. They bloom from spring into early summer. Red tulips are great for weddings because they symbolize true love.
Clematis – The Jackman clematis is the most popular type in North America. The flowers grow on a vine and bloom in mid to late summer. These purple blossoms do best in hardiness zones 4 to 8, and can grow in full sun to partial shade.
Hydrangeas – Hydrangeas are great statement flowers because of their voluminous, round clusters of blooms. They bloom from summer into fall in shades of white, pink, purple, and blue. For some species, the color is determined by the pH of the soil.
Garden roses – There are two types of garden roses — Modern Garden Roses and Old Garden Roses. Modern Garden Roses are the most common. They bloom continuously and have a long vase life, making them good for centerpieces.
Ginestra – Ginestra are great accent flowers, because of their many tiny buds attached to a long stem. They are known for their strong, sweet fragrance and typically come in shades of pink, purple, yellow, and white.
Anemone – There are many species of anemone, which are also known as windflowers. The fall blooming varieties are taller with cup-shaped blossoms, while the spring blooming varieties grow lower to the ground. They grow in a variety of colors including pink, red, purple, and white.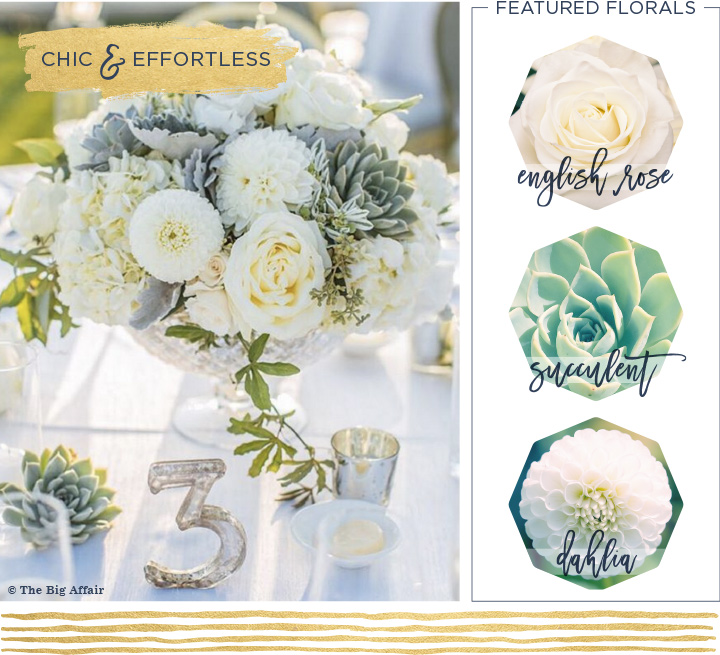 Created by LVL Events and Florals by Jenny, Captured by The Big Affair
English Roses – English roses, also known as David Austin roses, are famous for their pleasant fragrance, repeat flowering capability, and wide range of colors. Their flowers have a cupped shape and many petals. They grow best in hardiness zones 5 through 10.
Succulents – Succulents are available year-round, but are an especially good addition to warm weather weddings because they can stand heat well and won't wilt. Their soft greens, blues, and greys are great accents to light-colored centerpieces like the one above.
Dahlias – Dahlias can be used to add texture to a bouquet because of their many small, rounded petals. These flowers bloom in mid-summer, and will continue to bloom into the fall until the weather gets cold.
Lisianthus – Lisianthus flowers are great for centerpieces because of their long lifespan as cut flowers — many can last in a vase for two to three weeks. Their loose, ruffled petals are a welcome contrast to more structured flowers like dahlias.
Dusty Miller – Dusty miller can grow year-round in hardiness zones 7-10. It produces yellow flowers during the summer, though people are often most interested in its lacey, silvery foliage, which is commonly used in bouquets and centerpieces.
Passion Fruit Vine – The passion fruit vine is a unique addition to the centerpiece above. It grows best in subtropical environments, and produces aromatic purple or yellow fruits. The vines grow quickly and should be guided along a fence or trestle.
Eucalyptus – Eucalyptus' long stems and many leaves are a great way to add depth to your centerpiece. The trees grow quickly, and are hardy and adaptive. Most species are evergreen, making them a good filler for bouquets and centerpieces year-round.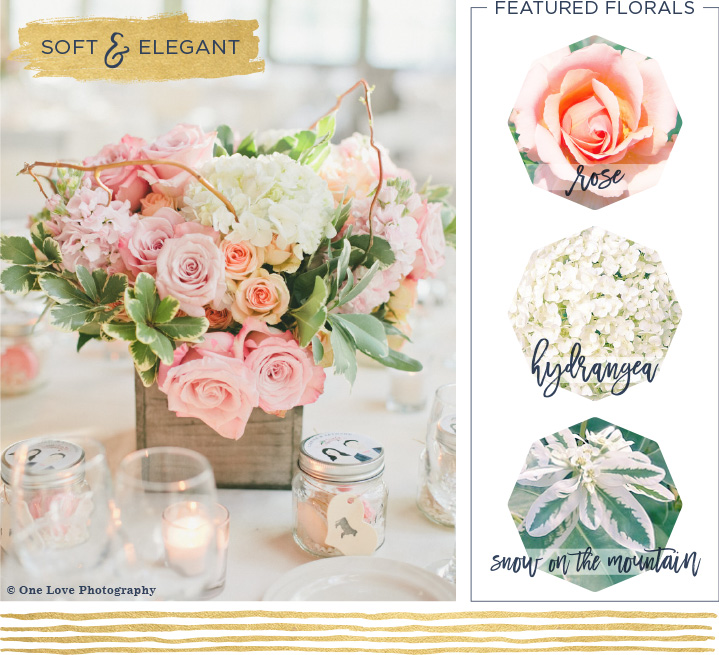 Created by Couture Events and Stephanie Grace, Captured by One Love Photography
Snow on the Mountain – Snow on the mountain is known for its showy leaves, which have white accents. The leaves are often used as fillers in centerpieces because of their unique appearance. This plant grows best in hardiness zones 3 through 9.
Curly Willow – Curly willow, or corkscrew willow, is known for its curling branches, which are available year-round. These trees grow best in hardiness zones 4 through 8, and produce beautiful buds in the spring.
Hydrangea – If you are looking for a classic romantic look, hydrangea is always the way to go. A huge perk of using hydrangeas in your arrangement is that they fill space and allow for the arrangement to appear full and fresh without having to use a lot of stems of flowers.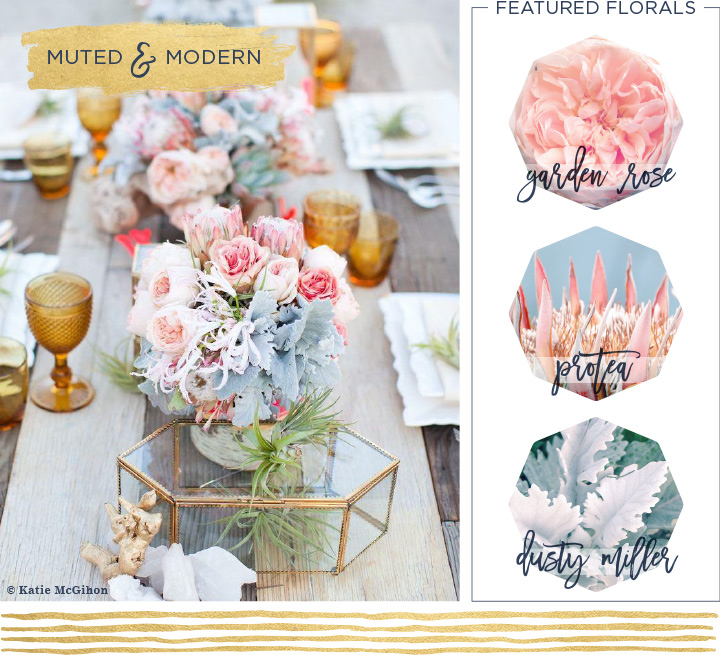 Created by Arrangements floral, captured by Katie McGihon
Protea – Protea, also known as sugarbushes, are tropical flowers that are native to South Africa. There are over 2000 species of these flowers, which are known for their large, dome-like center with surrounding spiky, colorful petals.
Kangaroo Paw – The fine hairs that surround kangaroo paw flowers give them their pollen-like appearance. These flowers are native to Africa, and they grow in a variety of colors including black, red, yellow, and orange.
Air Plants – Air plants are great for warm weather weddings because they can withstand heat and do not need to be kept in water. Because of this they can easily be placed around the centerpieces or be incorporated into table settings as well.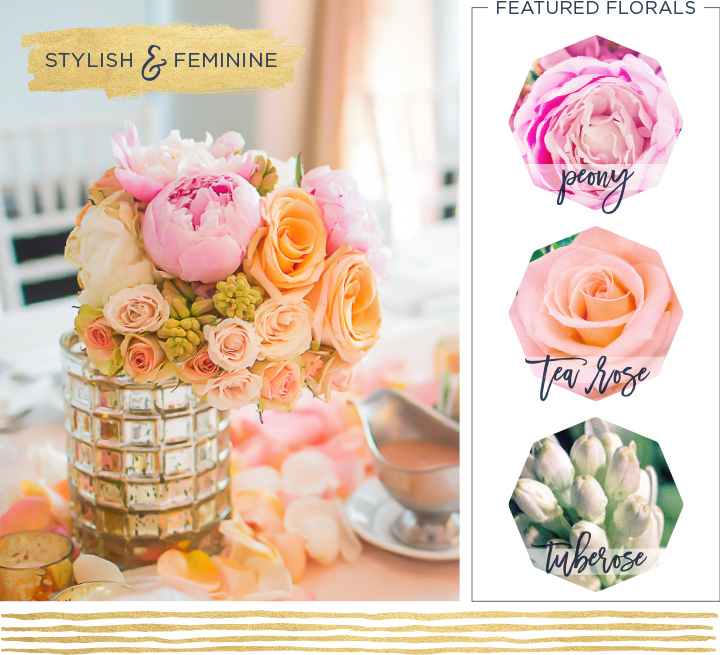 Peonies – Peonies are known for their lush, pink petals. Like in the centerpiece above, they're often used when they're only partially open to make a statement without overwhelming the arrangement. Peonies bloom from spring into early summer.
Hybrid Tea Roses – Hybrid tea roses are one of the most popular cut flowers because of their long, upright stems and sweet fragrance. They bloom in a wide variety of colors including pink, purple, red, yellow, and white.
Tuberoses – Tuberose is known for its strong, delightful fragrance. Many small clusters of flowers grow along one stem, making this a great accent flower. Tuberose blooms in summer, and is commonly found in shades of white, pink, and yellow.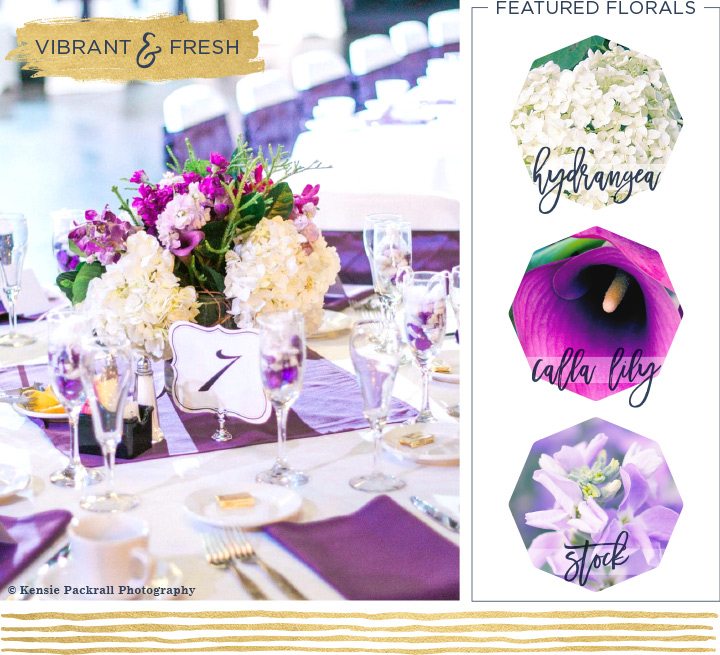 Created by Two Birds Events, Captured by Kenzie Packrall Photography
Calla Lily – Calla lilies are best known for their white blooms, though they also grow in shades of purple, pink, and yellow. They're great for centerpieces because of versatility, as they can be dyed to fit your color scheme.
Stock Flower – Stock flowers are popular for wedding arrangements because they symbolize a happy life. They're known for their strong, clove-like scent and clusters of small, delicate flowers. Stock flowers bloom from late spring into summer.
Orchids – There are over twenty thousand types of orchids, the most popular are phalaenopsis, dendrobium, and cymbidium. Because these flowers are so elegant, and there are so many different types, they are very popular for bouquets and centerpieces.
Magnolia leaves – Magnolia trees and shrubs can be deciduous or evergreen. Evergreen varieties allow the bold, green, waxy leaves to be available year-round. They're commonly used as filler in centerpieces and bouquets.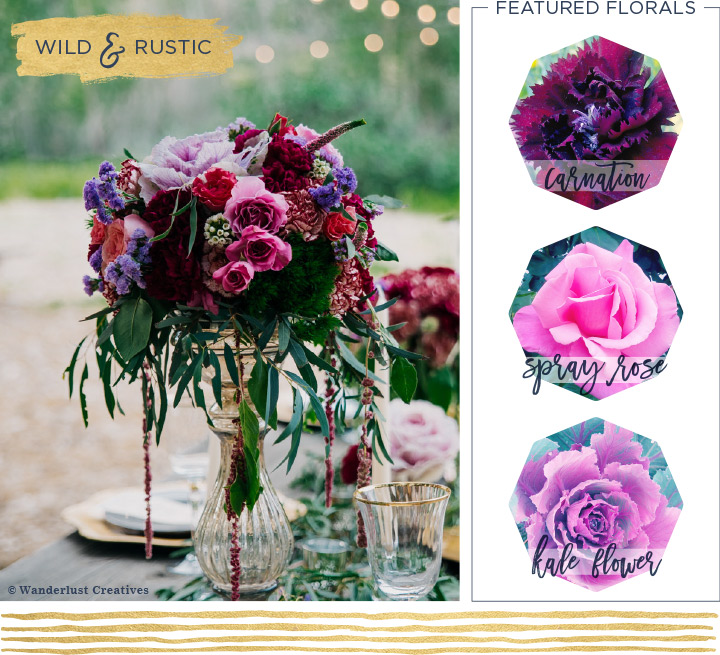 Created by Marie Floral Stylist and Captured by Wanderlust Creatives
Carnations – Carnations are great flowers for centerpieces because of their long life as cut flowers, usually two to three weeks, and their vast color assortment. Red and pink carnations symbolize love and admiration, making them fitting for a wedding.
Spray Roses – Spray roses usually have smaller blooms than typical roses, making them a good accent flower for centerpieces. Because they grow from small stems attached to one large stem, they're often used for boutonnieres and corsages as well.
Kale Flower – Ornamental kale plants, which are not edible, are grown for the vivid color of their ruffled leaves. For optimal color, they must be grown in cool weather and kept well watered. They grow best in spring or fall in hardiness zones 2-11.
Statice – Statice are used on both fresh and dried floral arrangements. They begin blooming in summer, and bloom into fall. Statice are relatively easy to grow because they are hardy plants that are drought tolerant and deer resistant.
Veronicas – Veronicas are known for their narrow, spiky shape. They have a long bloom time — six to eight weeks — and bloom throughout the summer. They're also known as speedwell, and known for their vivid blues and purples.
Green Trick Dianthus – Green trick dianthus is a unique flower that has a fuzzy, globe-like appearance. It was bred in Japan, and is relatively new to the cut flower market, but works well in bouquets and centerpieces because of its long vase life.
Cascading Amaranthus – Amaranthus is known for its elegant appearance and vibrant color, which remains even when the plant is dried. It does best in warm weather and is drought tolerant.
Thank you Caroline from FTD flowers for sending me all this great information and fun photos to use!
Happy Planning!    -Juliette 🙂