Mid-Century Modern meets Organic Elegance for this super intimate Elopement Photo Shoot
Planned, Designed, Styled, and Coordinated by Simply Elegant Weddings 2016 Interns: Jacqueline Wurzer and Kaylie Gutierrez
This year, the interns of Simply Elegant Weddings had a very large project to put together, and we couldn't be more proud of the outcome! Together, Jackie and Kaylie split the duties, helped each other where needed, reached out to vendors, and put together an entire styled shoot basically by themselves!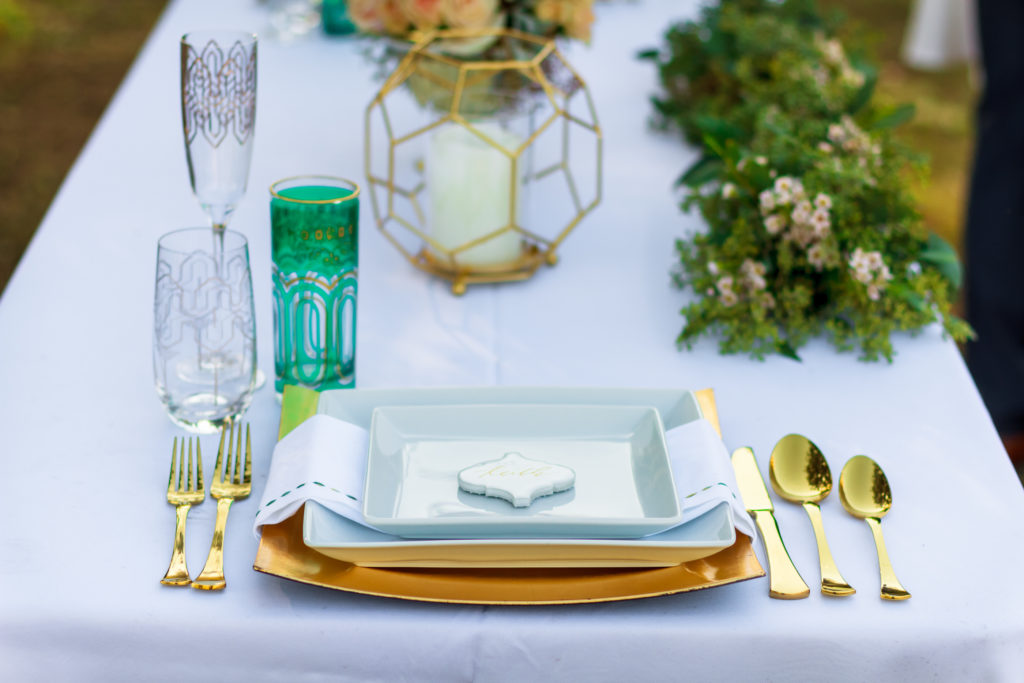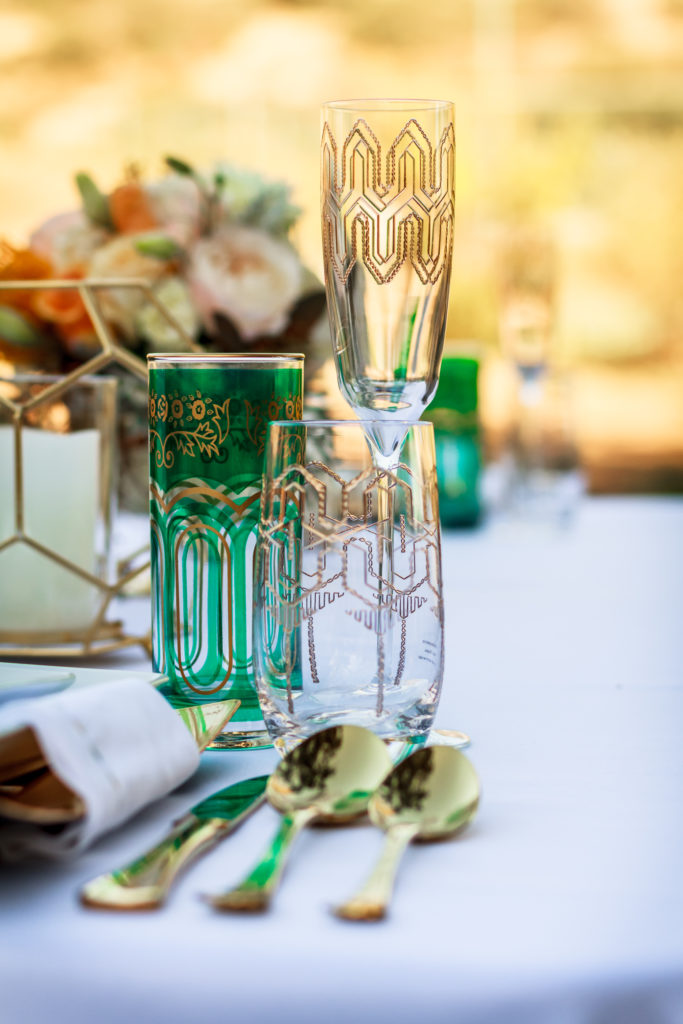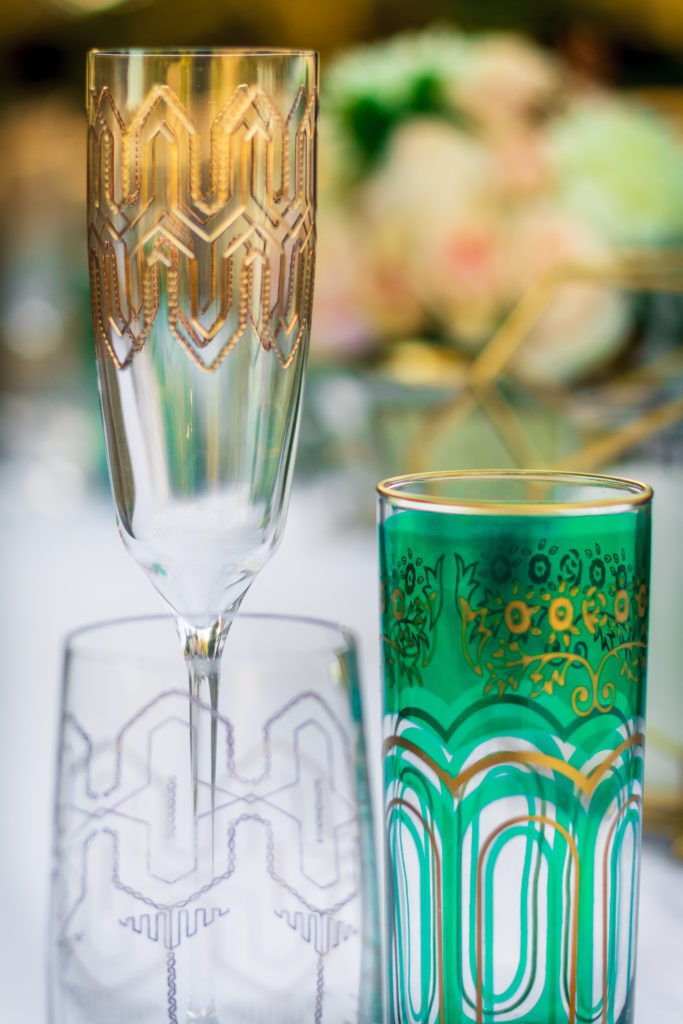 Jackie designed and planned the majority of the details. She had a clear vision from the beginning. Came up with the Mid-Century Modern theme, figured out how to incorporate more organic elements to fit the venue's surroundings (Venue: The Bradford Ranch, San Diego), and styled the details and decor to perfection.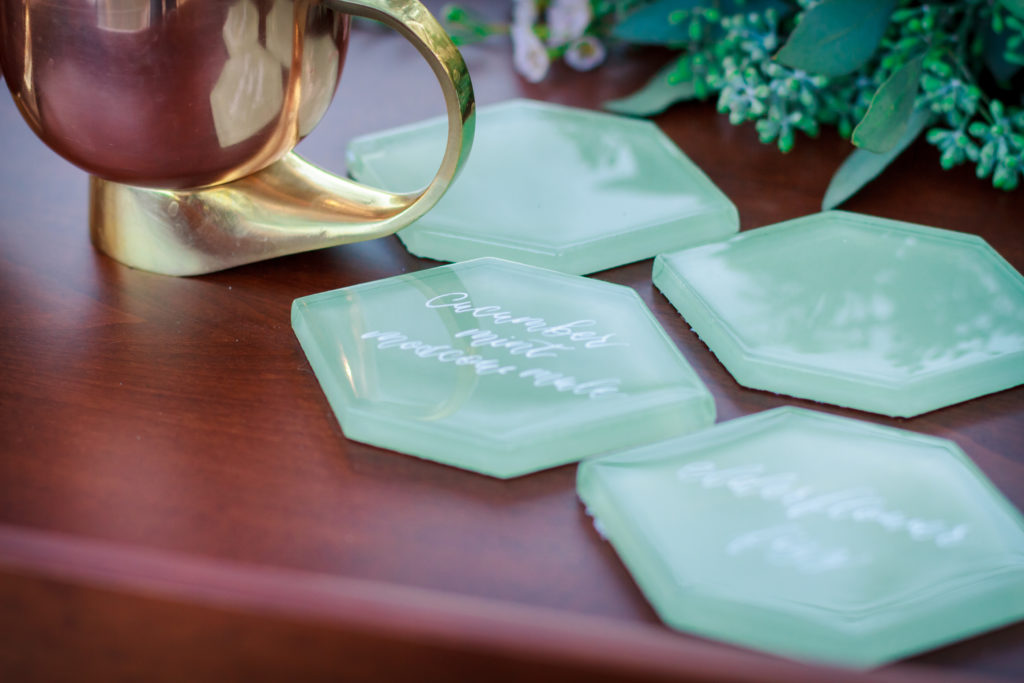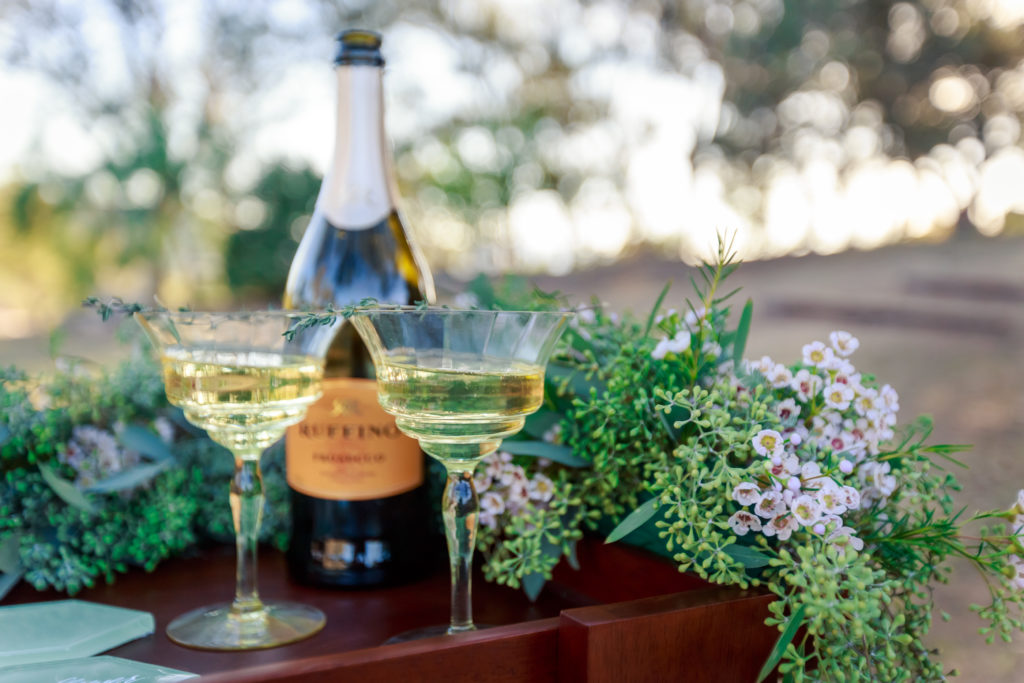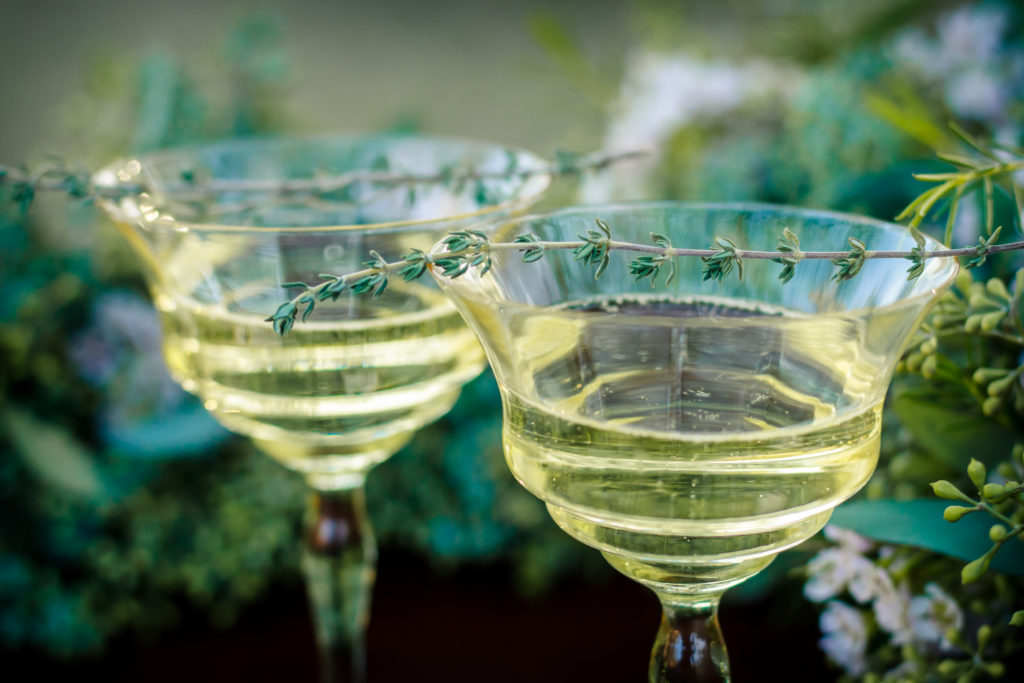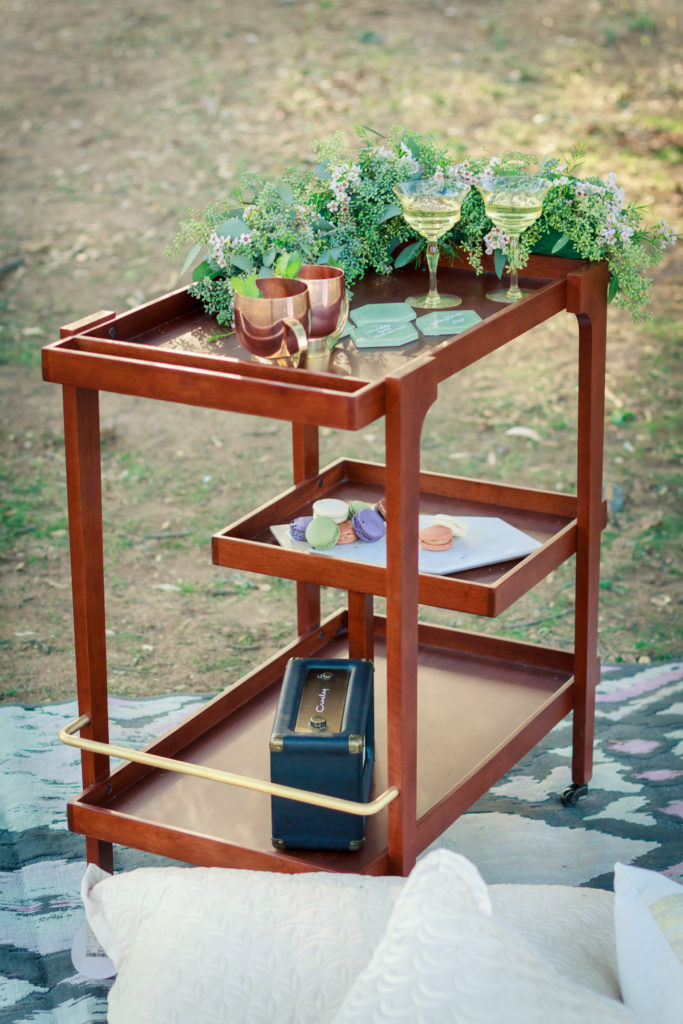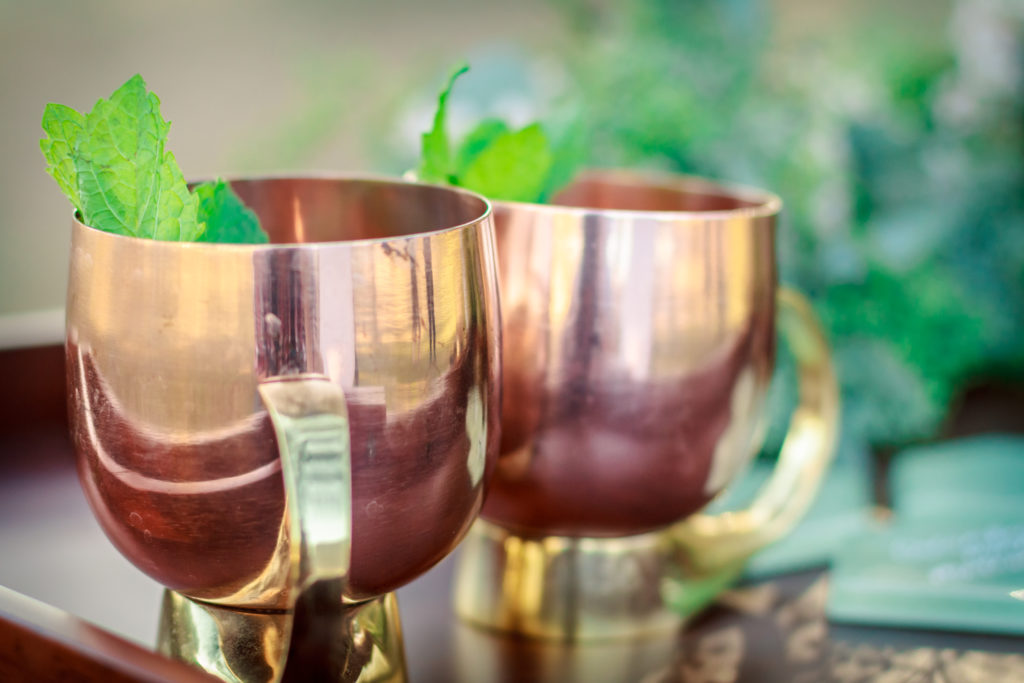 Kaylie helped with finding our models, coordinated the timeline, organized the logistics from behind the scenes, and helped with direction during the shoot. This all helped the day to run smoothly, allowed the couple to feel confident and comfortable in front of the camera, and made sure that we got all the shots we could possibly need!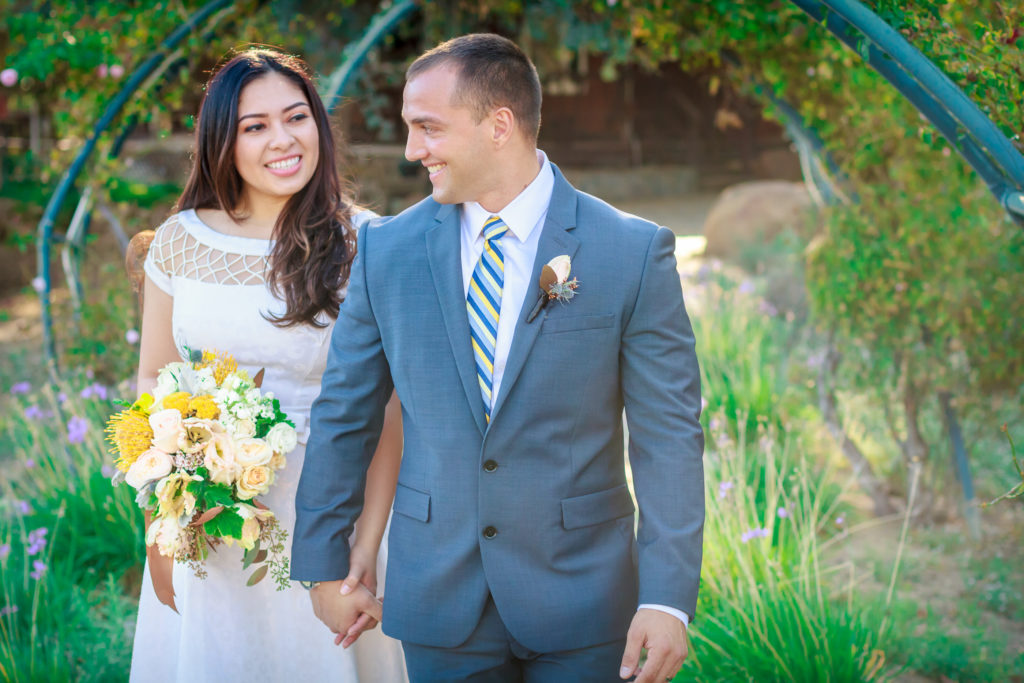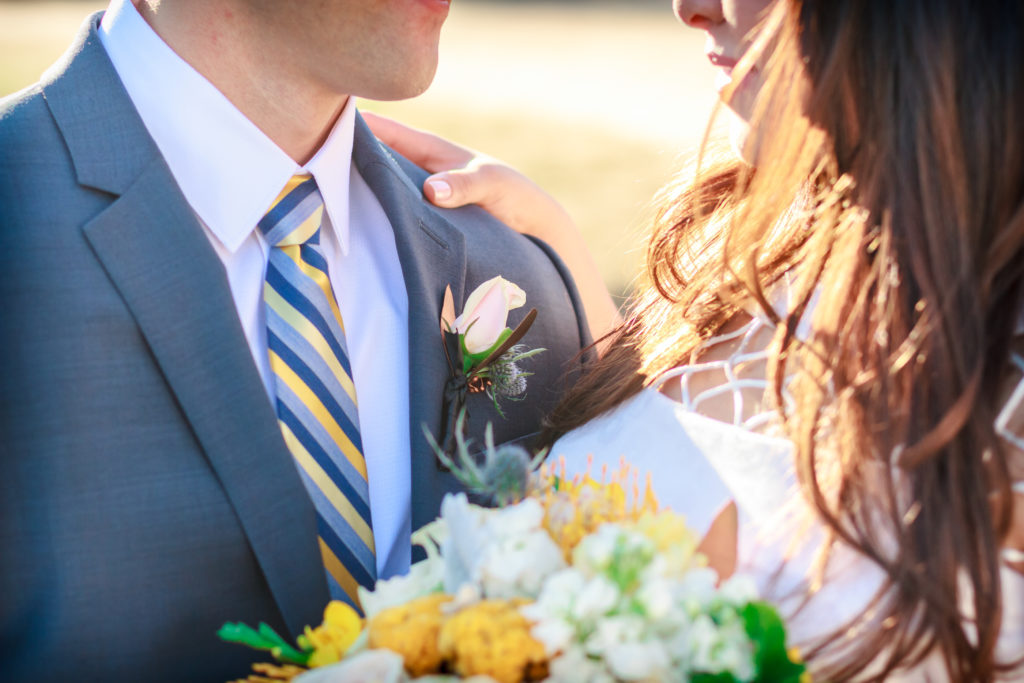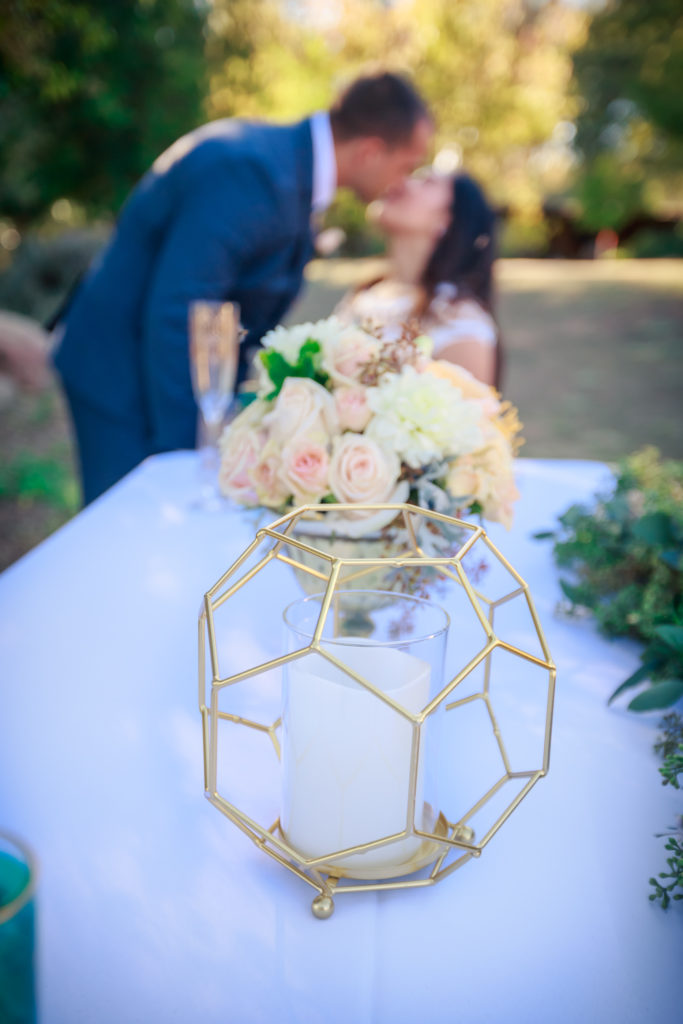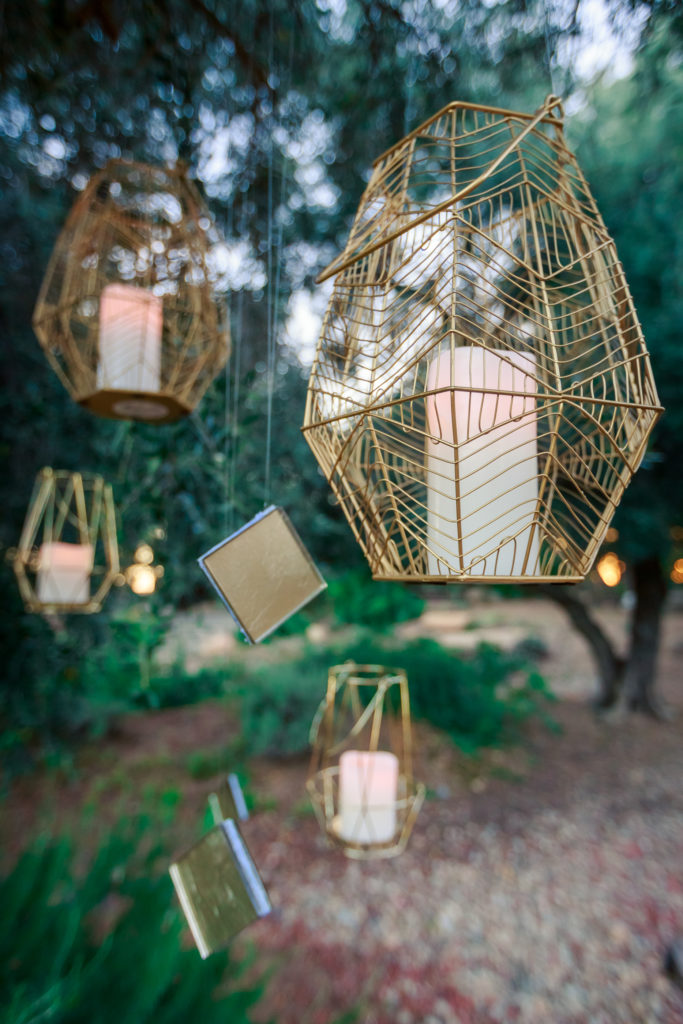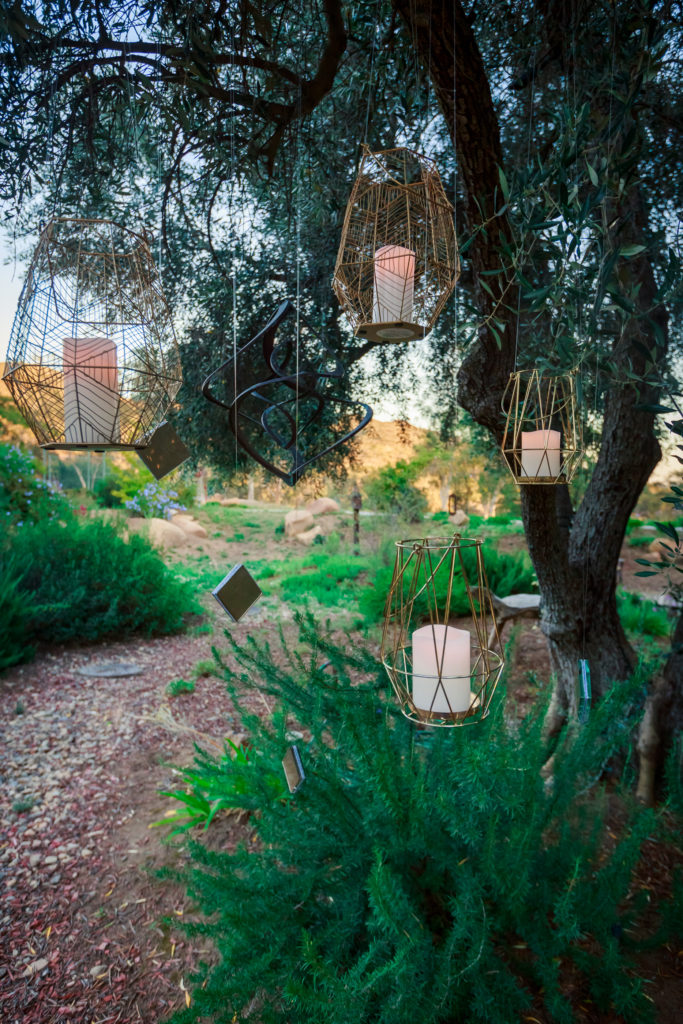 They both reached out to several vendors, hunted down the people they thought would be the best fit for the shoot, and executed planning and coordinating with the vendors like absolute pros. The both grew tremendously from this experience, and are ready to take on more of what the event planning world has to throw their way! They survived over 10 weddings each this season with Simply Elegant Weddings. They have learned what it takes to work as a team with other vendors, coordinate behind the scenes set up, clean up, and everything in between, and have learned to think on their feet faster than ever before; because as an event planner you have to do all of this and more without missing a step!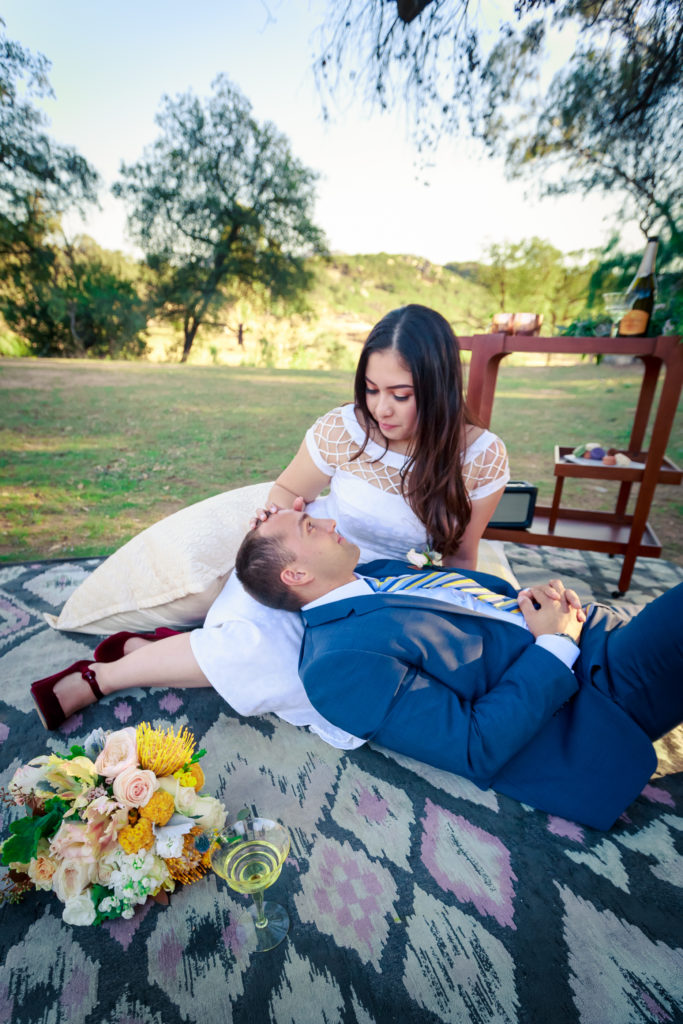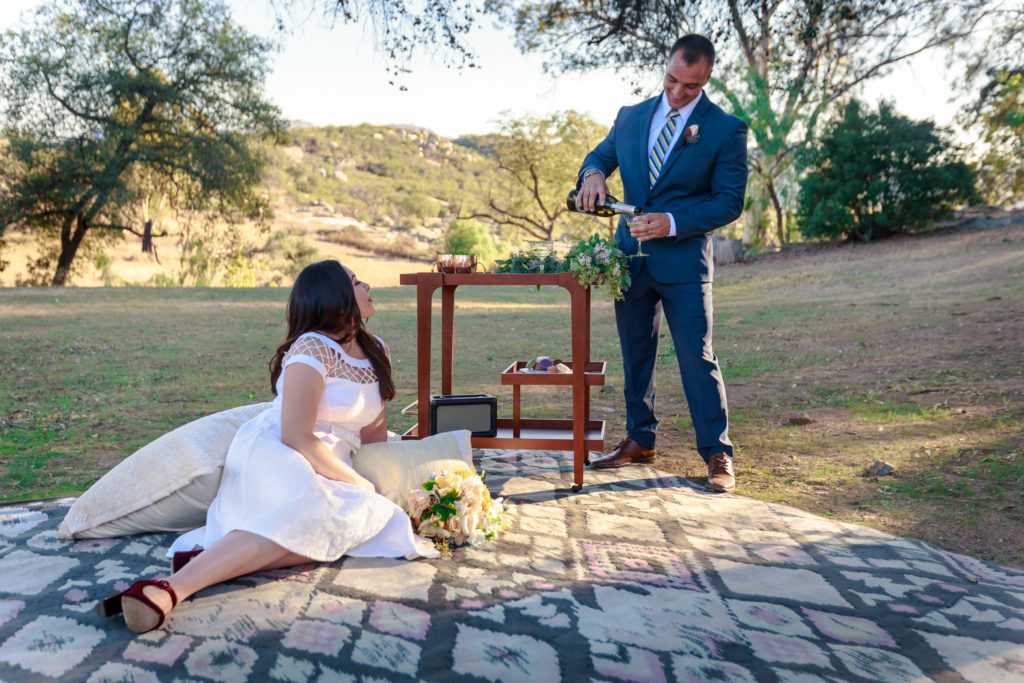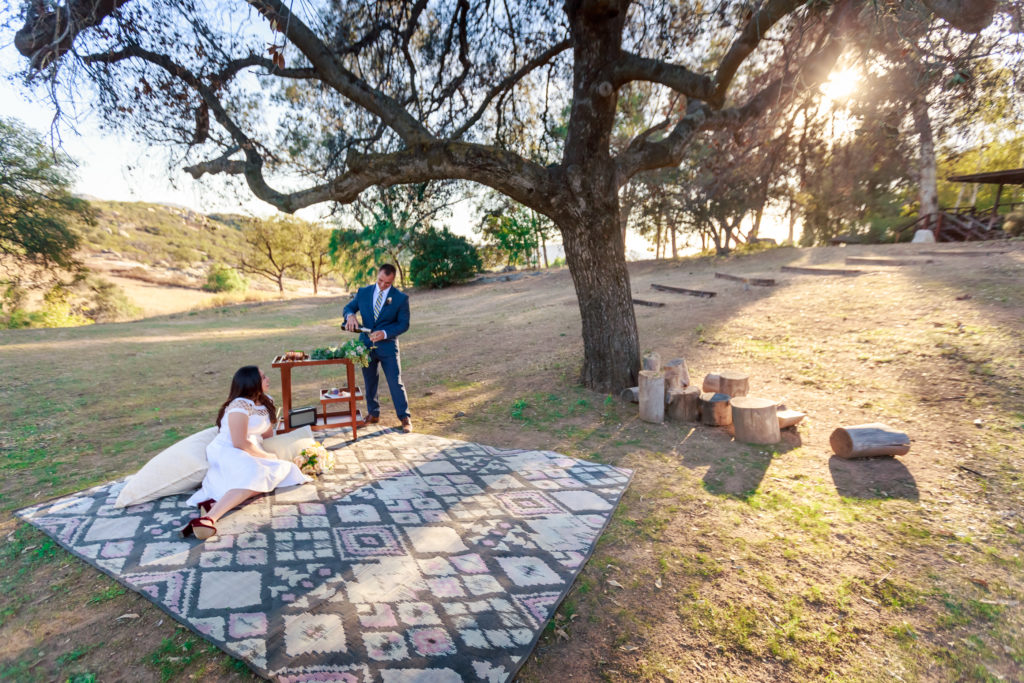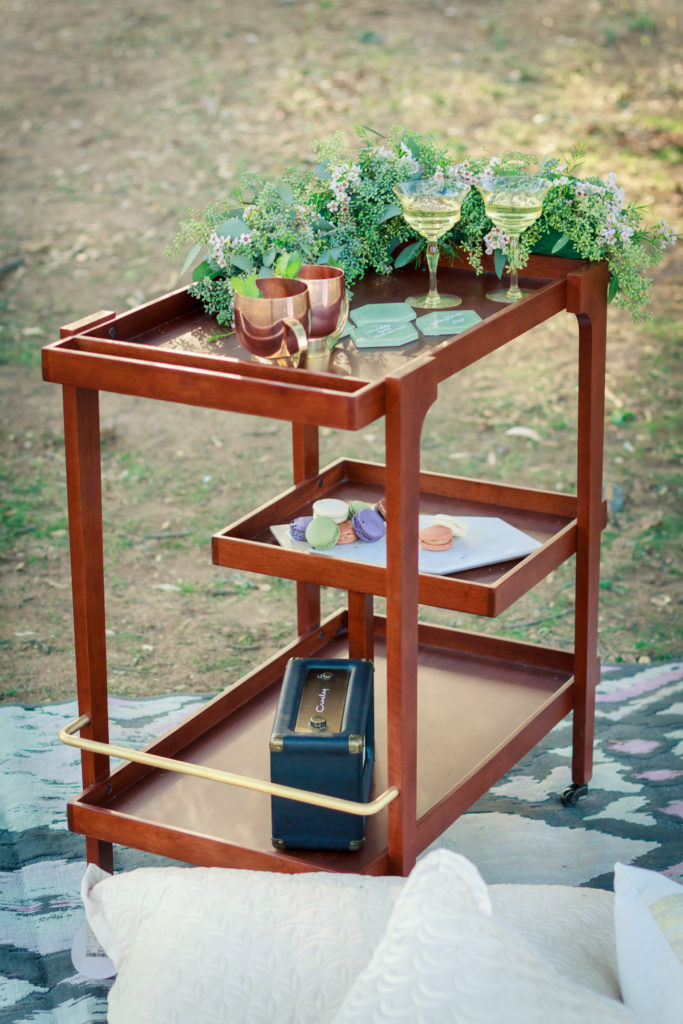 The beautiful photos were done by Christopher Simon, from PicSergs Photography. The amazing florals: the bouquet, boutonniere, centerpiece, and garlands were created by the very talented Fatima Kelley from San Diego Floral Design. The rentals of the amazing geo print picnic rug and the chairs came from To Be Designed Event Rentals. And the Linens are from The Linen Lady event rentals.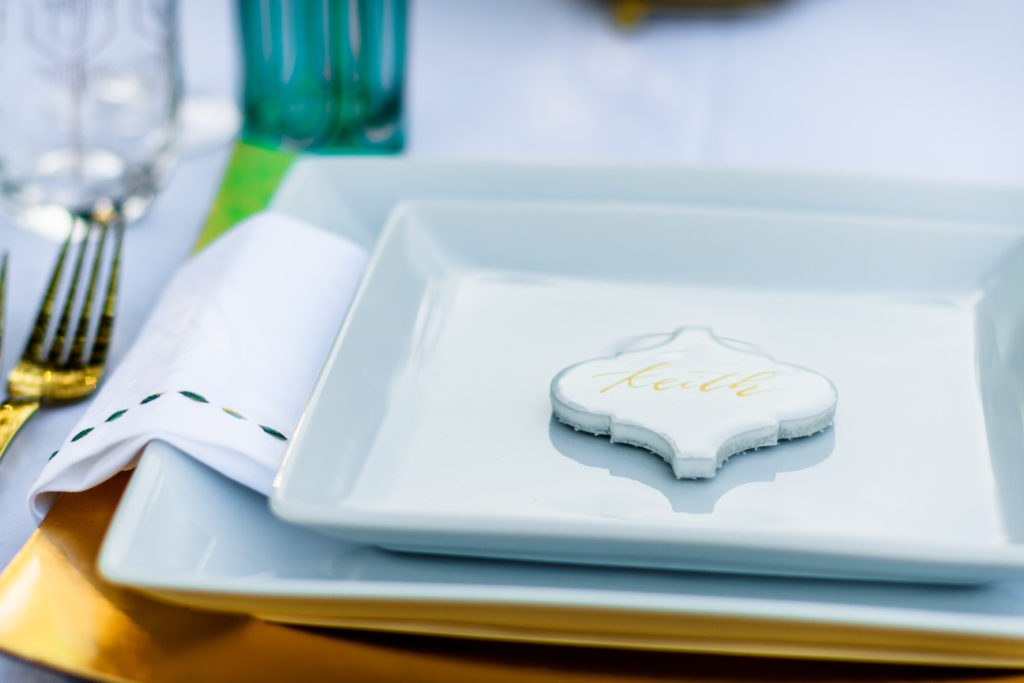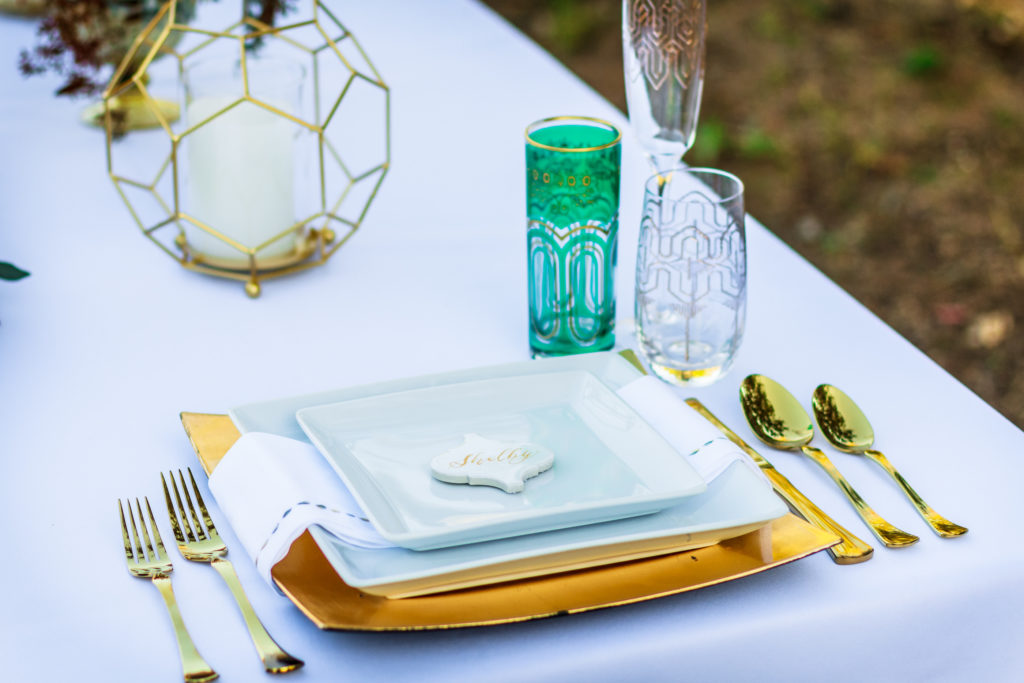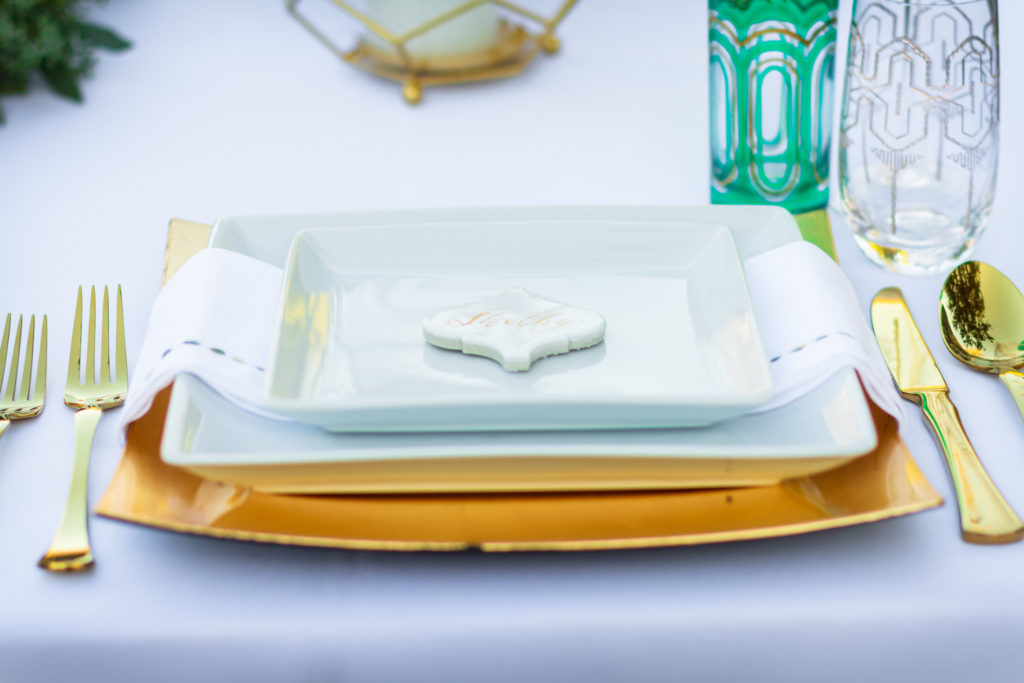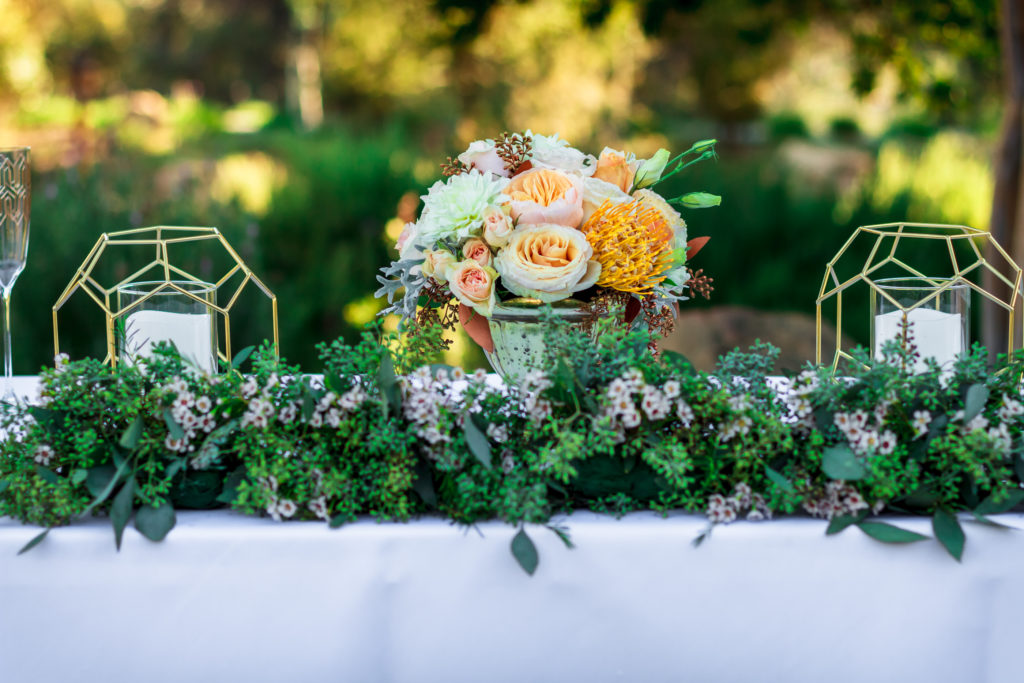 The theme behind the styled shoot, is that it is a romantic intimate elopement between just the couple, with a casual picnic and toast just between the two of them. The stationary from Yours Truly Calligraphy, represents the announcements they would send to their friends and family to announce their marriage.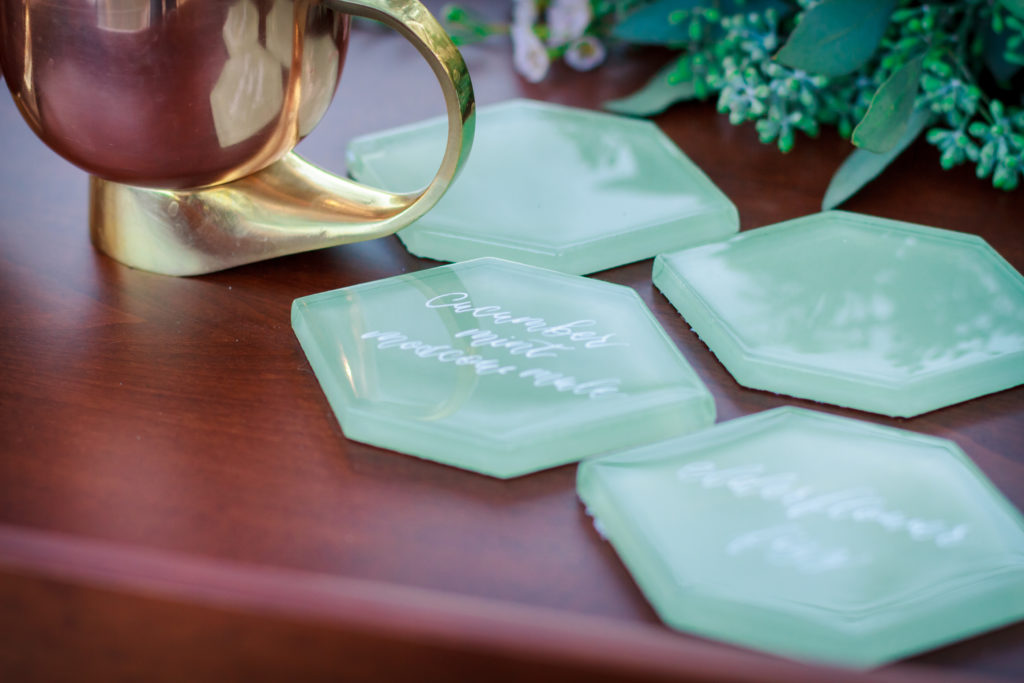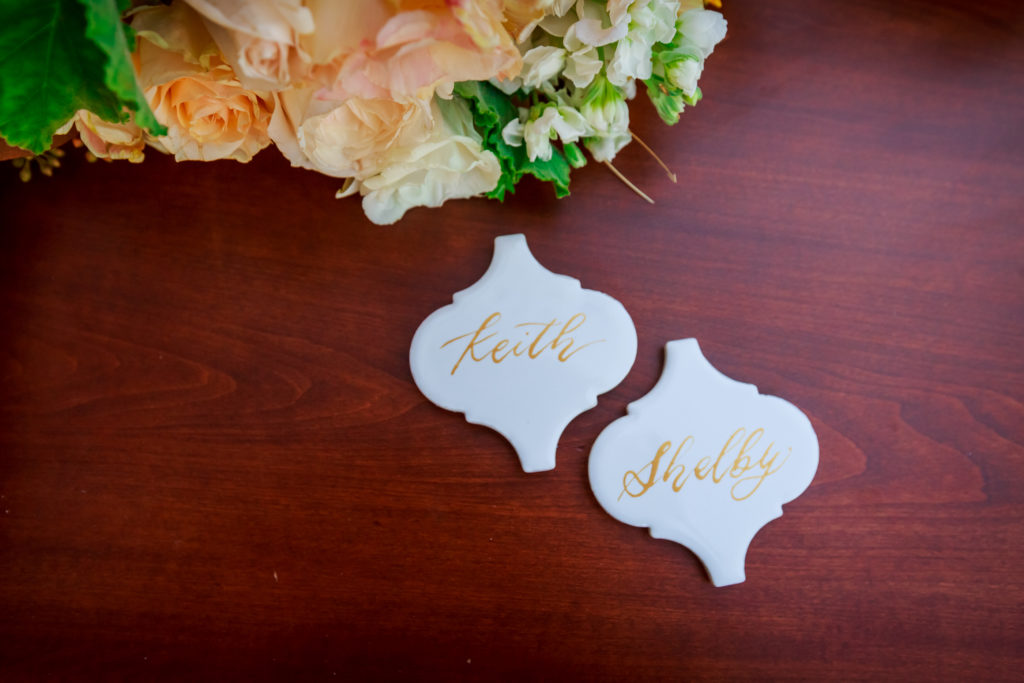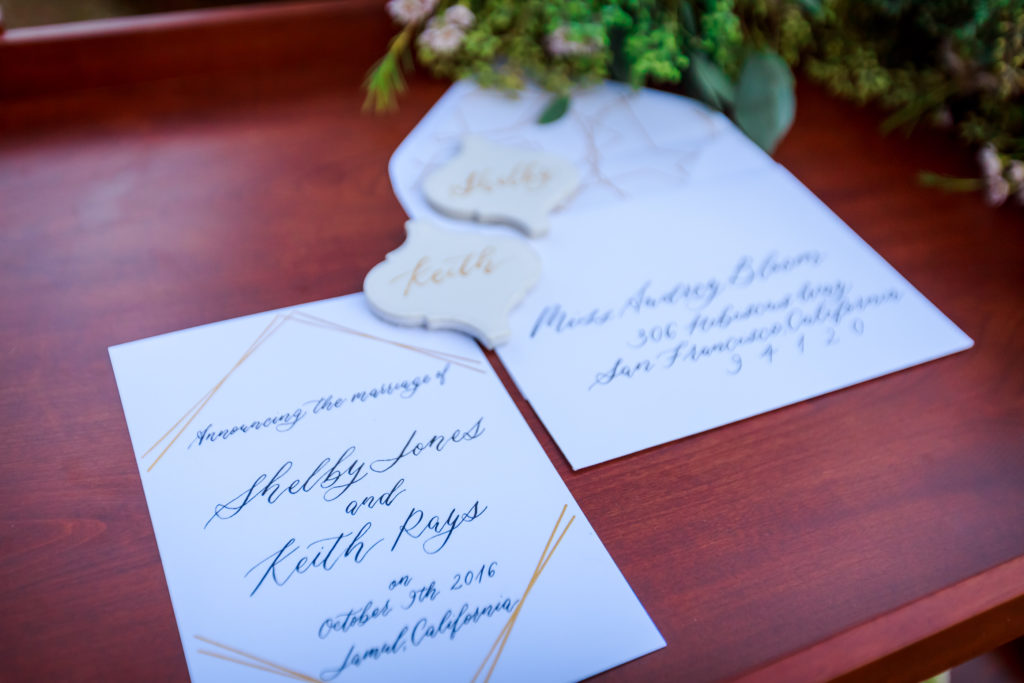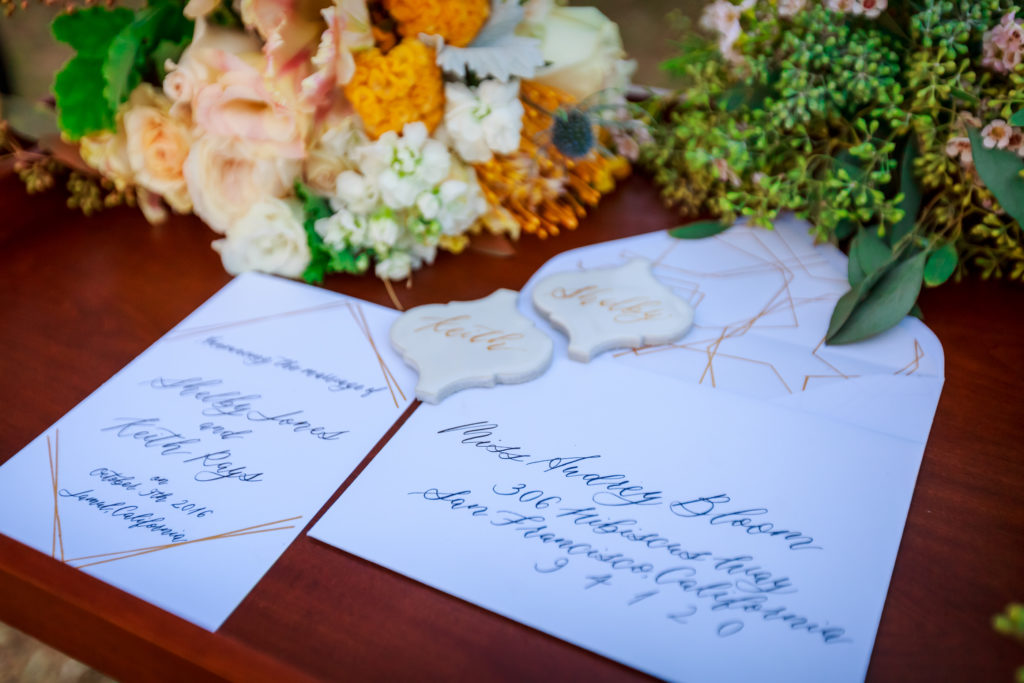 As their mentor, I am so proud of what they have learned and accomplished this season! This styled shoot is months of brainstorming, planning, and work. Congratulations on the amazing outcome ladies!!!