Photo Credit: Aaron and Samantha Wedding Photography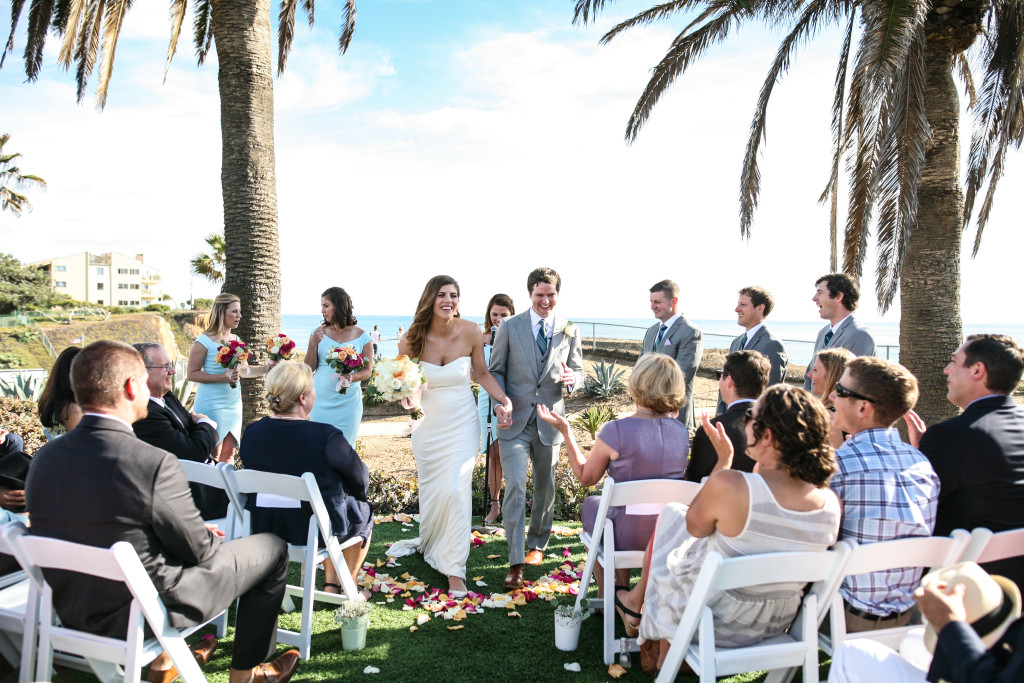 I knew the groom by his actual first name, David. But on the wedding day, surrounded by so many family members and friends, I soon realized that he doesn't go by that name at all! Instead, they call him Wave. So this photo, just seams so fitting! I think he's looking up on his phone how to fold a pocket square. I'm pretty sure I get asked from every groom and groomsman how to do this at every wedding I do! haha!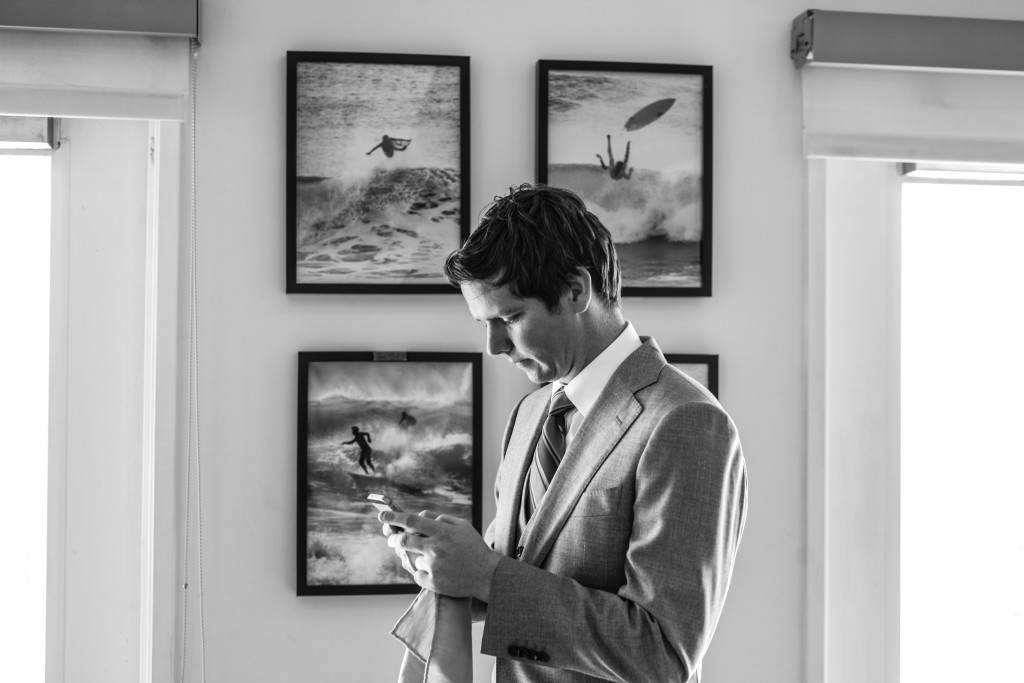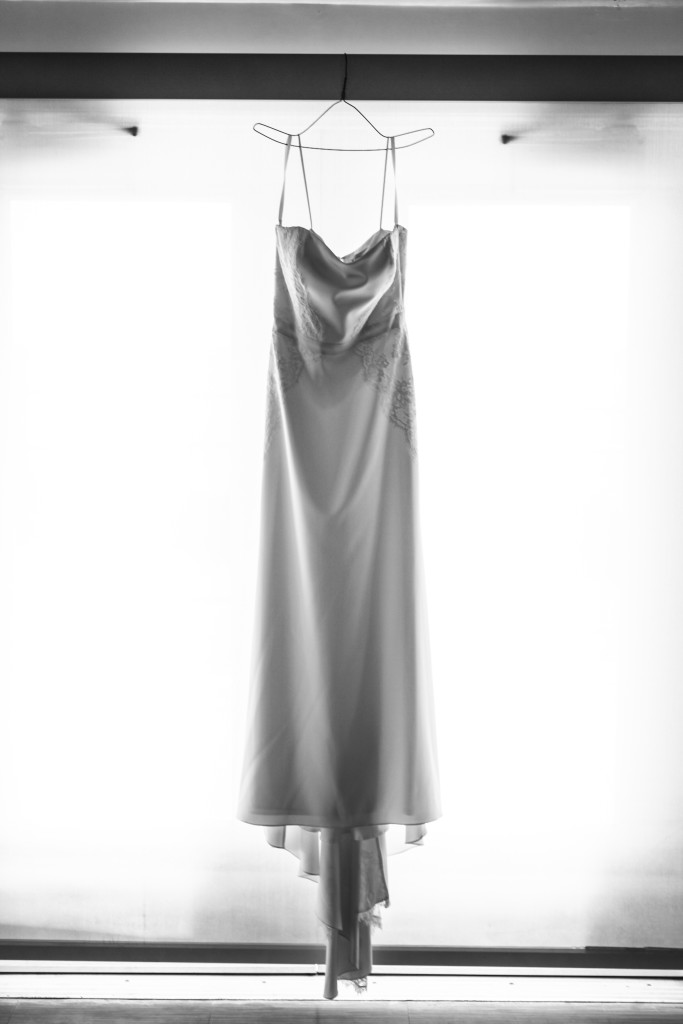 The Ceremony took place at Fletcher Cove community center in Solana Beach, CA. Not only did the couple used to live just up the street, but the beach was popular site for many of their dates from the beginning stages of their relationship! And Wave, the groom, let me know that he surfs at a spot just around the corner! For their families and childhood friends coming to see them for the first time in San Diego, this was the perfect wedding to show them all their favorite spots and give their guests a glimpse of their fun local life that they've built together!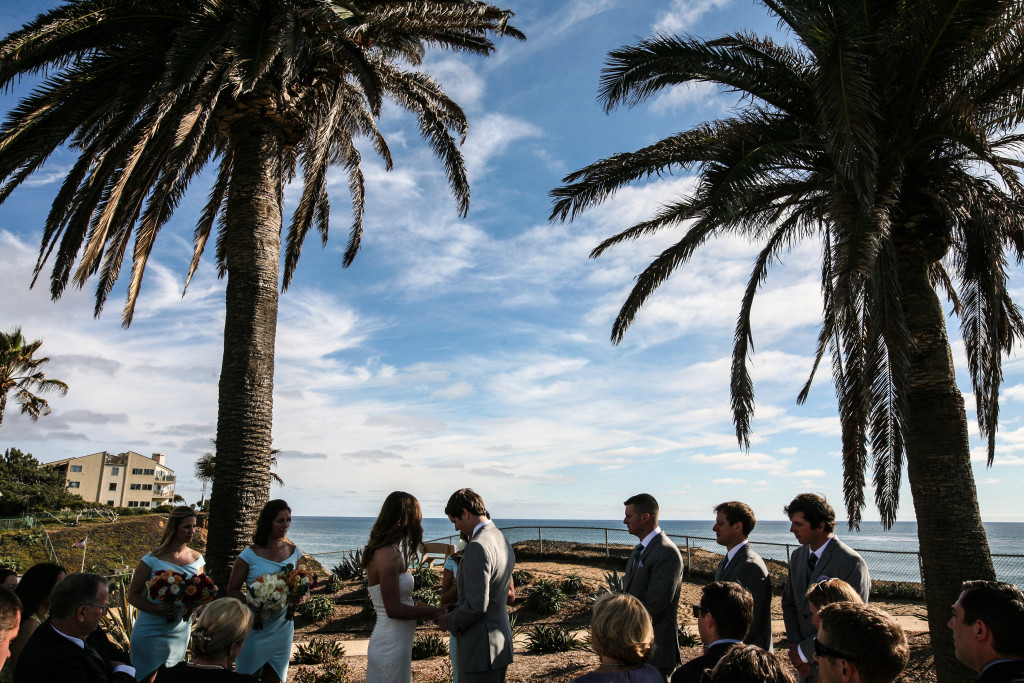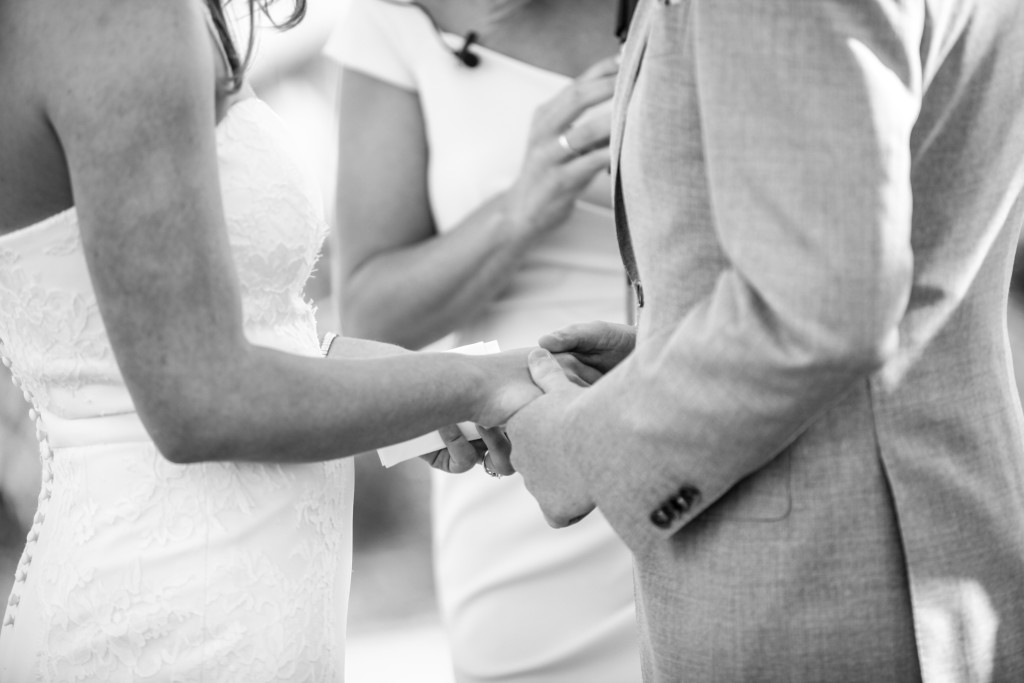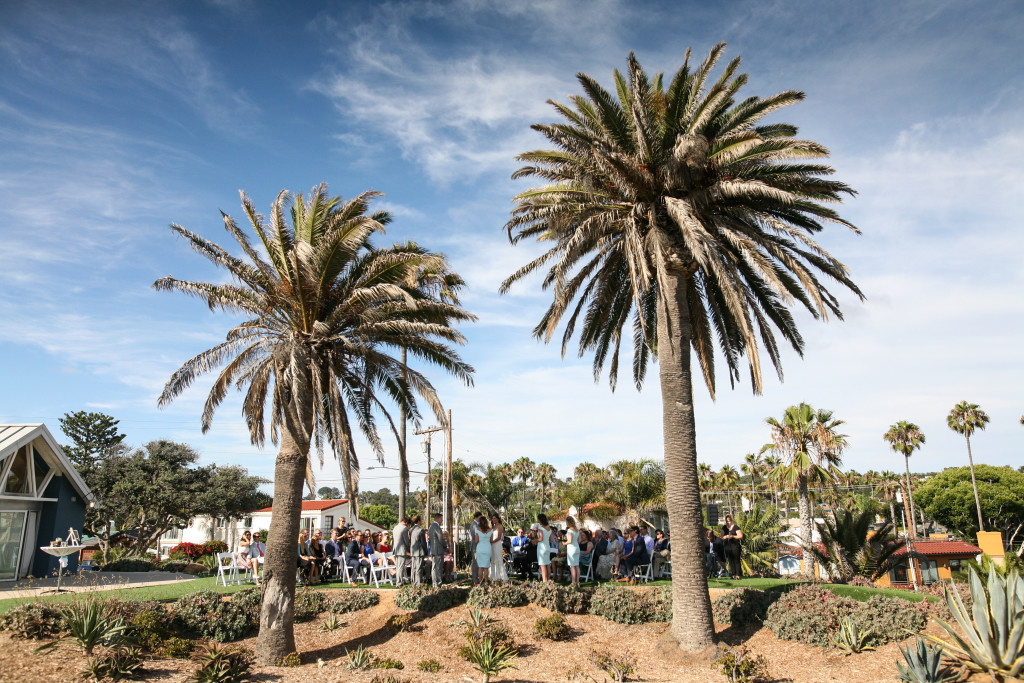 It was a challenge to get the petals to stay on the ground because of the wind, but we did it! The Bride and Groom got to stand in the heart to seal their love to each other!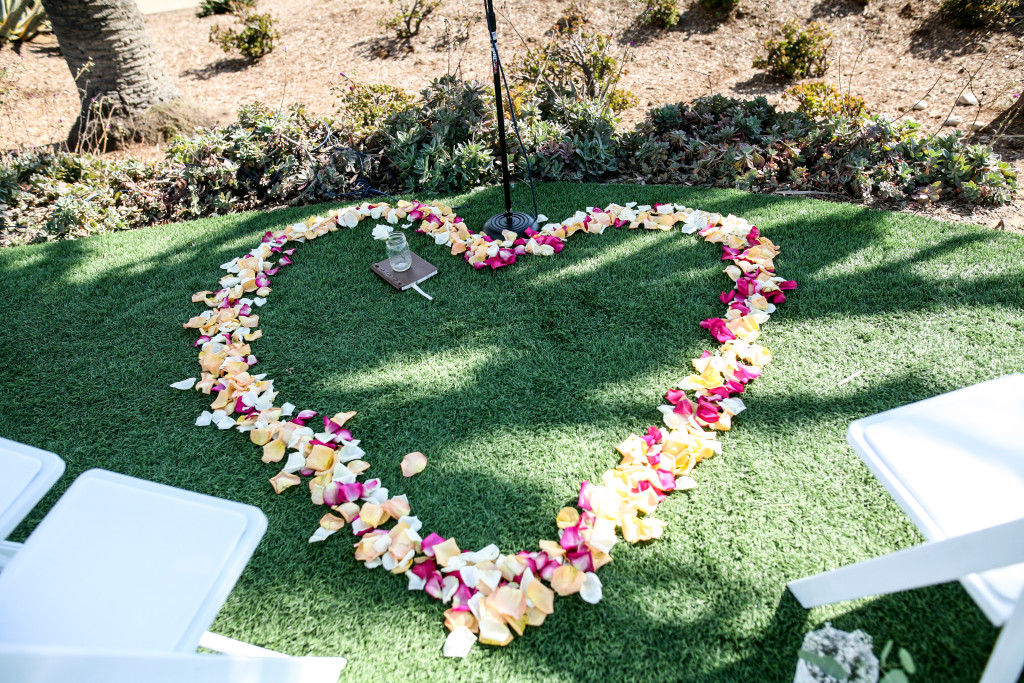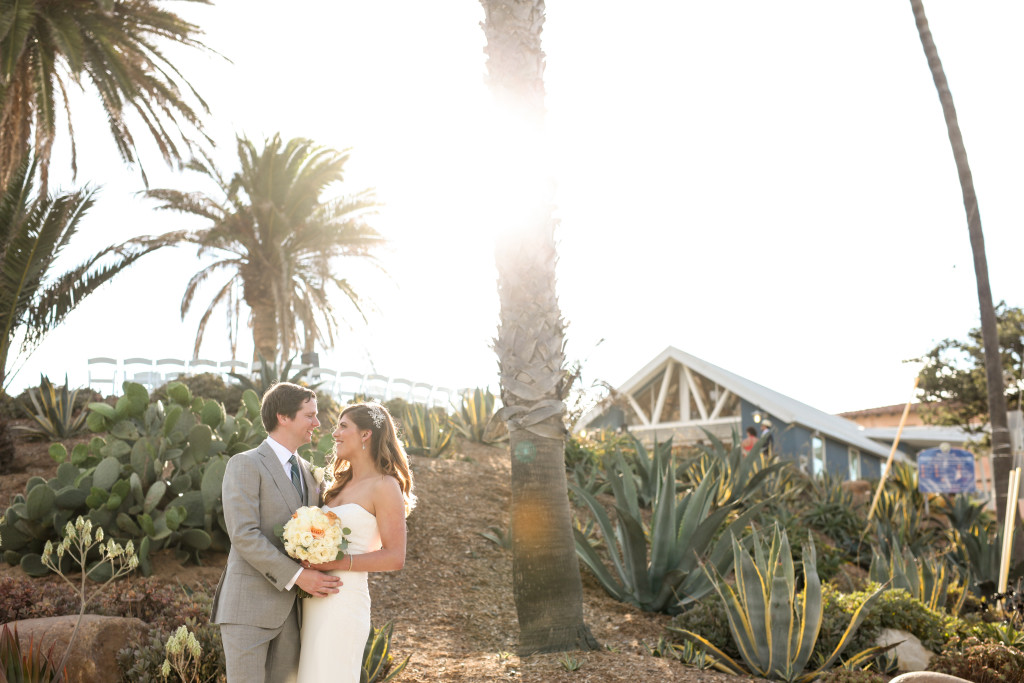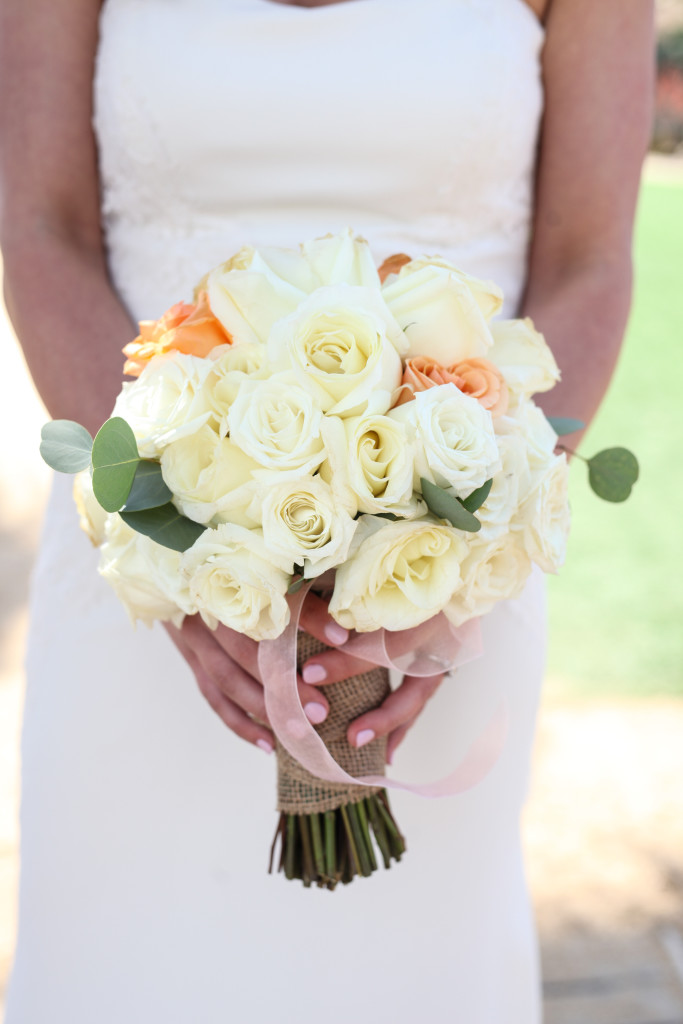 These homemade Limoncello Favors were a #1 hit with all the guests! So easy and so fun!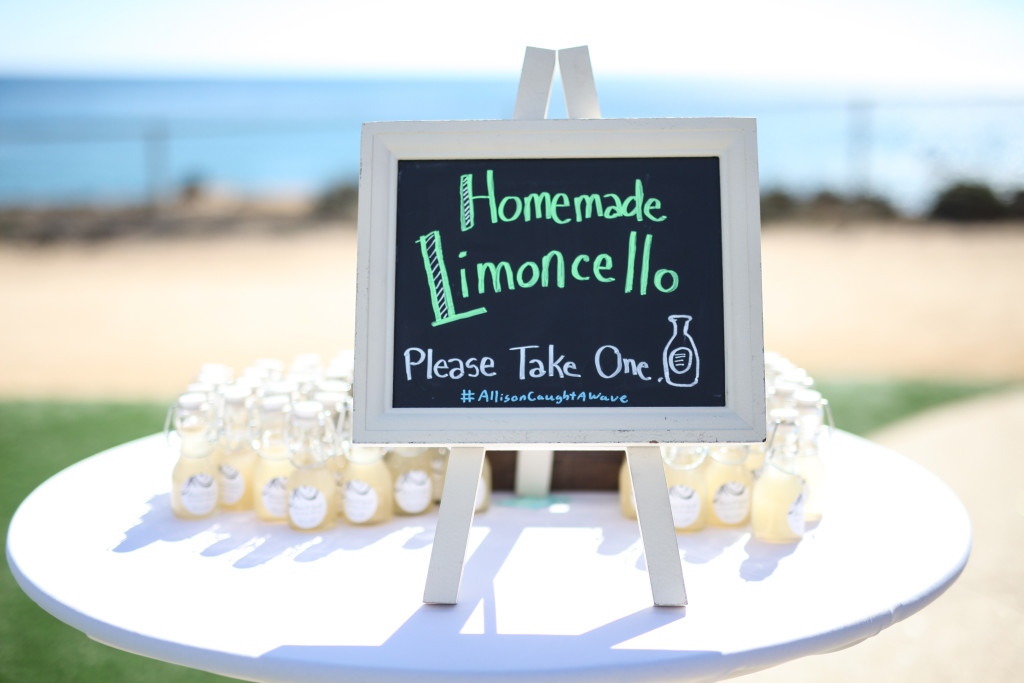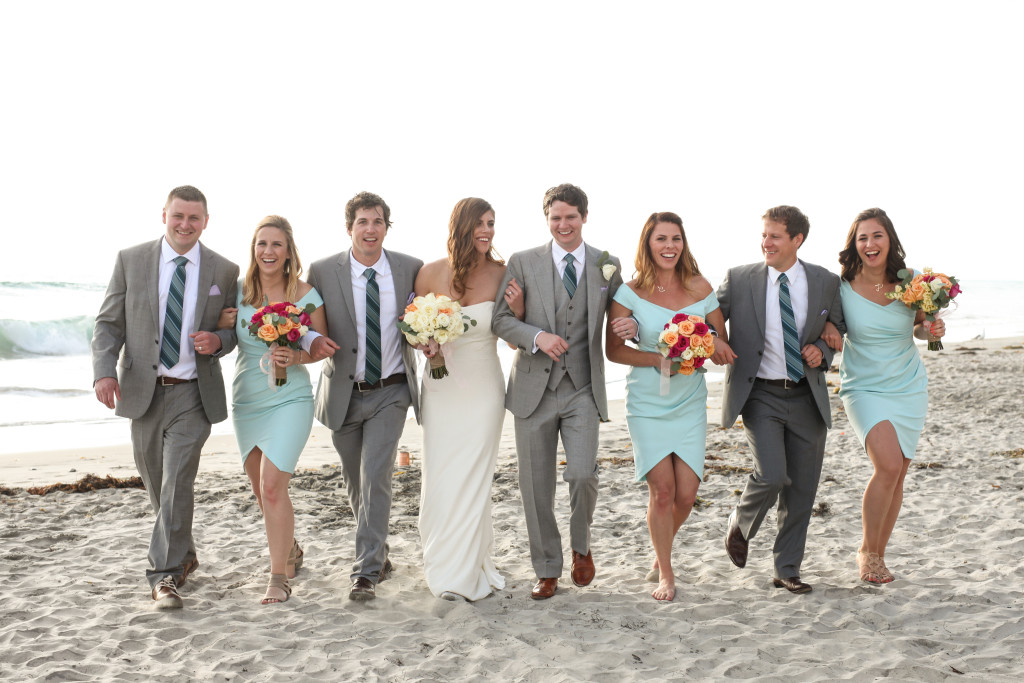 Dinner and the reception continued at the couple's favorite local restaurant/bar, Wine Steals in Cardiff. They got to share all the best things about their life together with the 65 guests who came to their wedding. By the end of the evening, I knew everything about the couple, from what beach they surf at to the bar they go to, and their favorite deserts.
The best part, is that the bar has a reward card, and applied every dollar that they spent on their food/beverages for their wedding guests toward reward points that the couple now gets to use on their weekly outings to Wine Steals for trivia nights! They practically get to eat and drink for free for a good long while!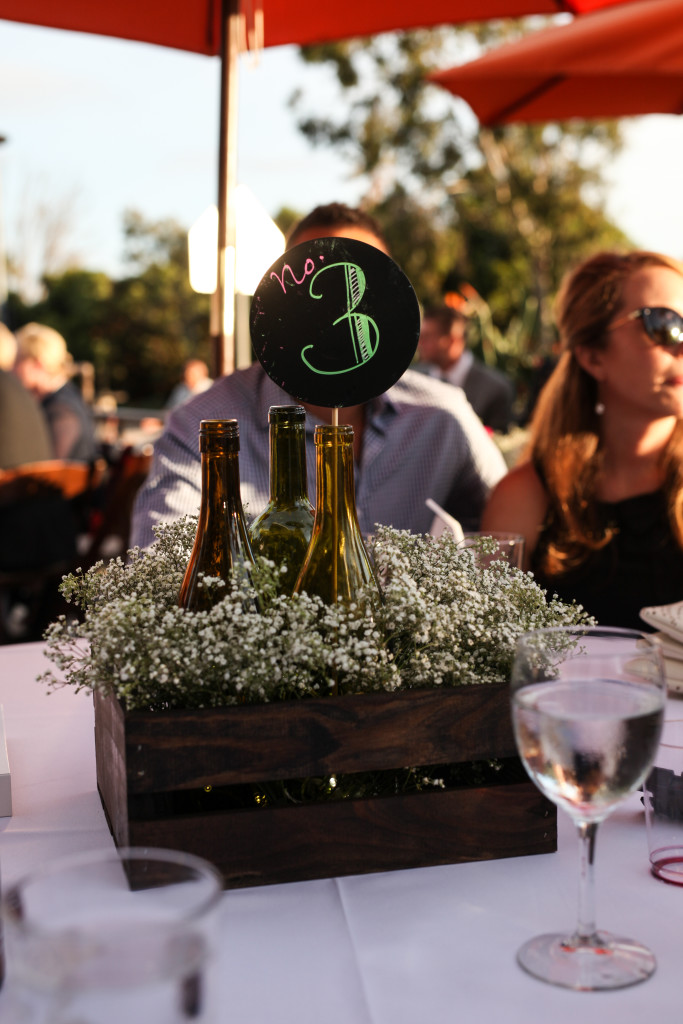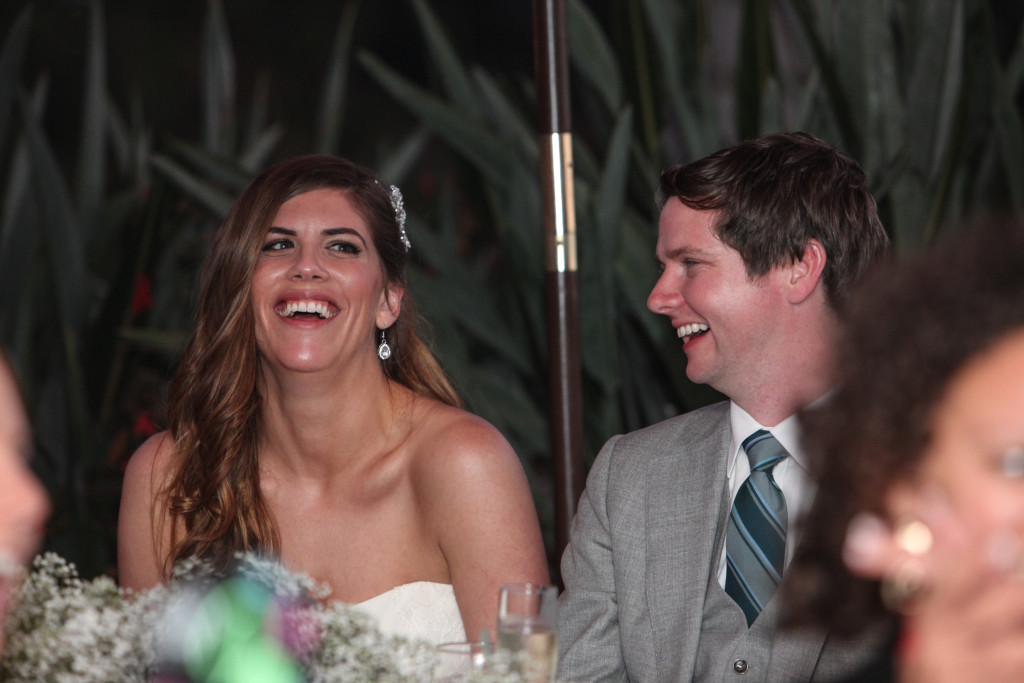 And I'll never forget the awesome Karaoke that Allison and Wave did to kick off the super fun evening: Drunk in Love by Beyoncé and Jay-Z! It was down right epic!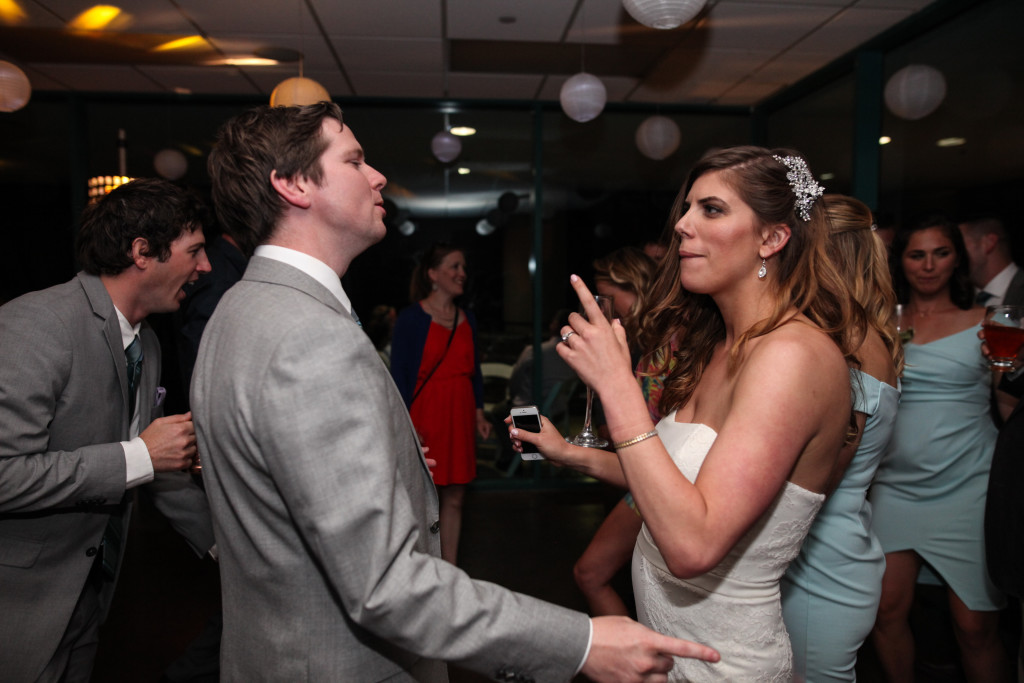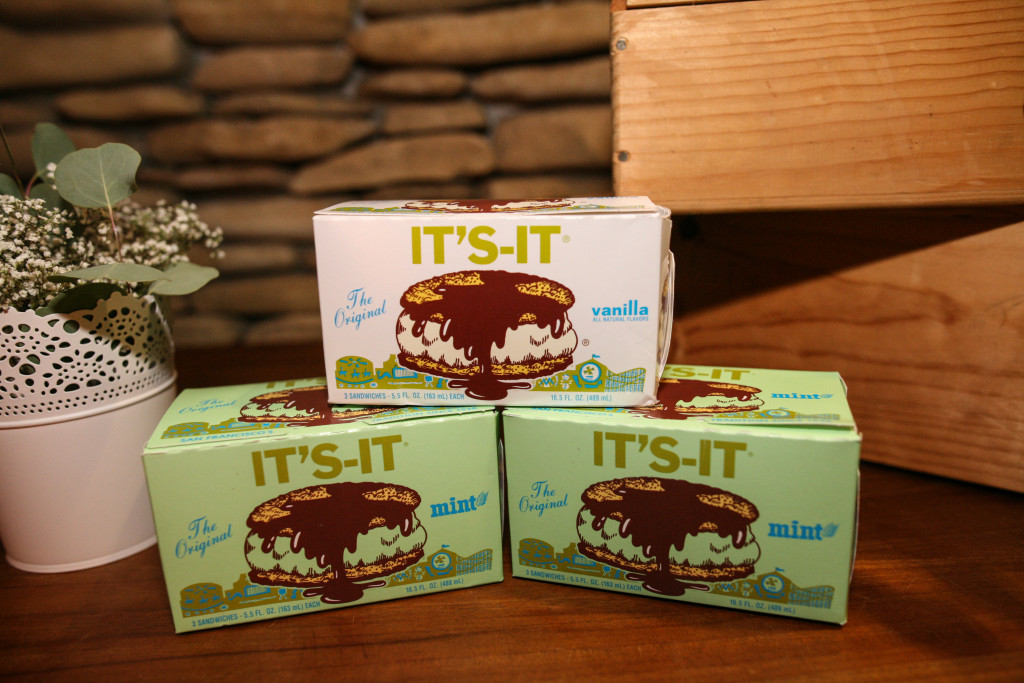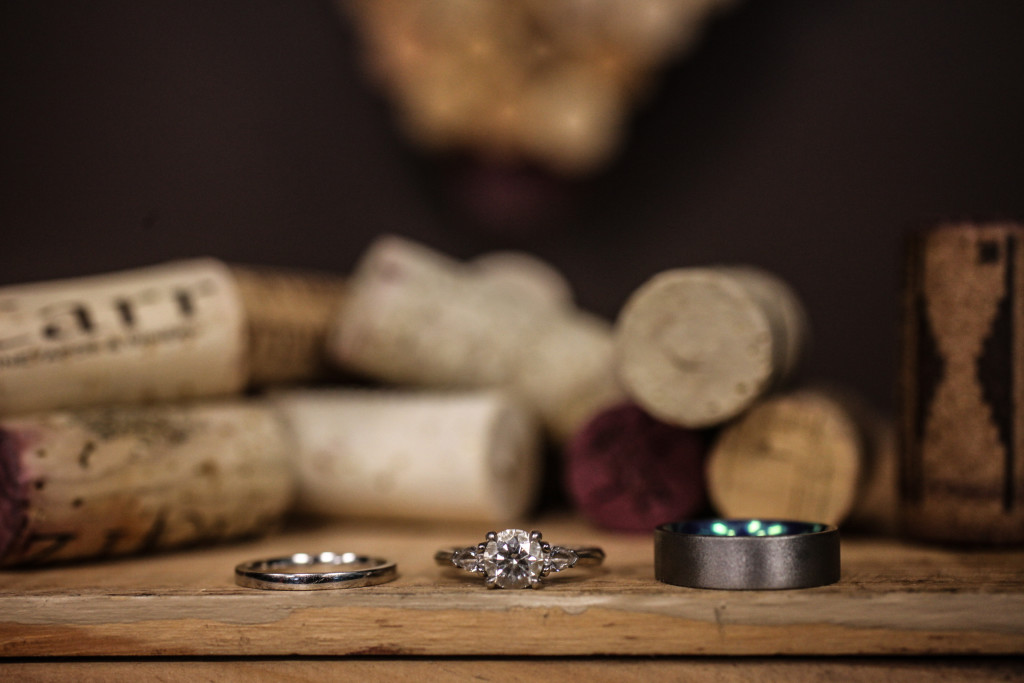 Overall, mostly everything they incorporated was DIY'd. The bouquets were made by the Bride and bridesmaids. They signs they made themselves as well. The centerpieces and ceremony flowers were given to me that morning, and I quickly put them together. Since there were only 6 tables and super simple elements, I didn't mind at all! However, a site note to DIY'ers, Baby's breath is not as easy as just throwing it into a vase or jar! If you want the big rounded look that you see on most blogs, there is a technique to it, so do a few test runs and give yourself plenty of time to get it done! Since baby's breath comes in so many layers and heights all in one bunch, if you just shove it into the jar, it will look funny.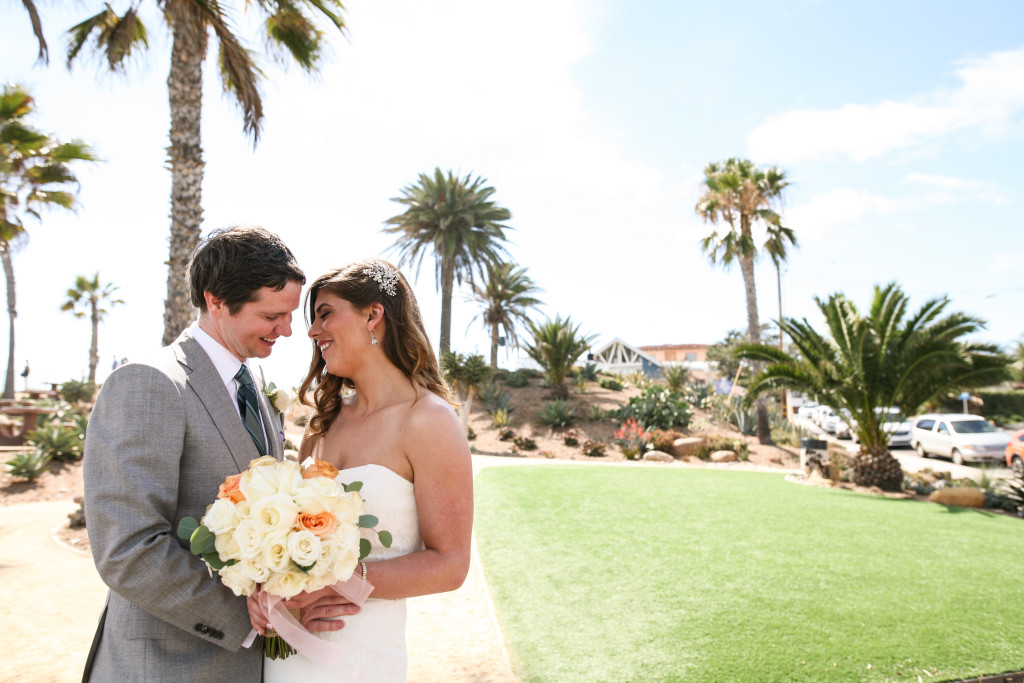 Happy Planning!
Juliette