Custom Party
Need a party that is as Unique as your child? No worries! We can do that too!!!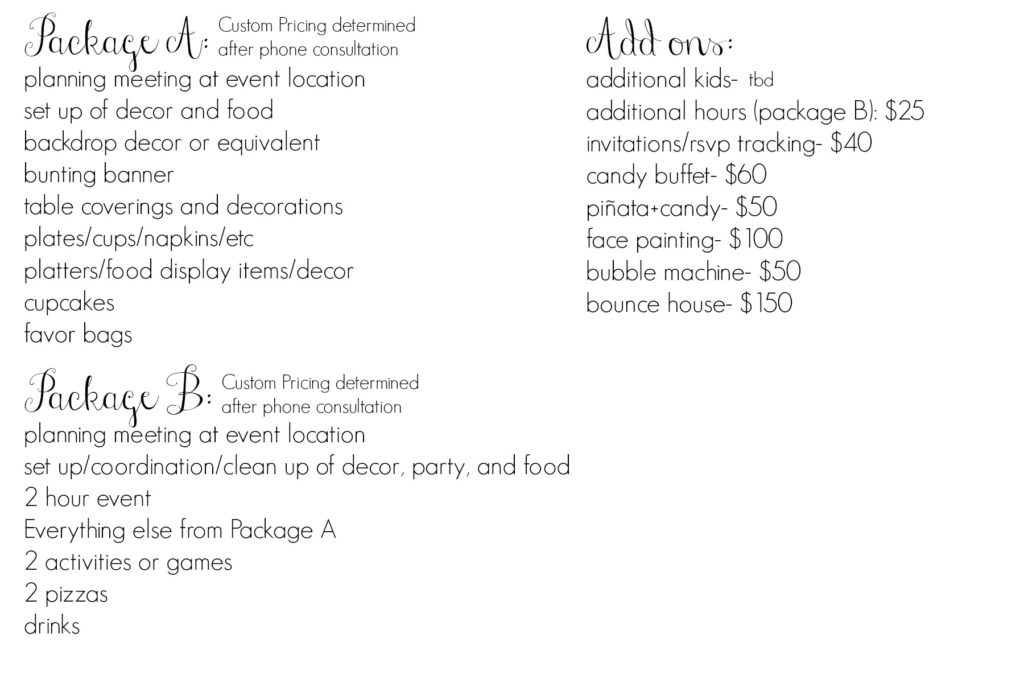 What are our next steps?
Step 1: Give us more information (click ↑↑↑)
Step 2: We will email you back our availability for your event date and some more information about how awesome your kid's party is going to be! We'll also schedule a phone call to talk more about the theme you and your child have dreamt up.
Step 3: We'll talk on the phone, identify the theme of the party, and get your planning meeting on the calendar.
Step 4: We'll email you with your specific quote for your custom designed party.
Step 4: We'll meet in person for your planning meeting. We'll want to meet at the house, backyard, park, or other event space where you think you'll want to host the party. Need suggestions on venue space, just ask during our phone call (Step 3)!
Step 5: We'll start planning and designing your bash! It's going to be epic, awesome, and on fleek!
Step 6: You let us worry about everything while you enjoy your kids and relax with your friends while they compliment you on what an amazing party it is! (hair flip, hair flip, "I know!")