Last week I had the great pleasure of creating a wedding table design for the Chula Vista Golf Course's fall wedding show in San Diego. I met a lot of great vendors, great brides, and got to show off a new wedding centerpieces idea that's been cooking in my head for quite a while!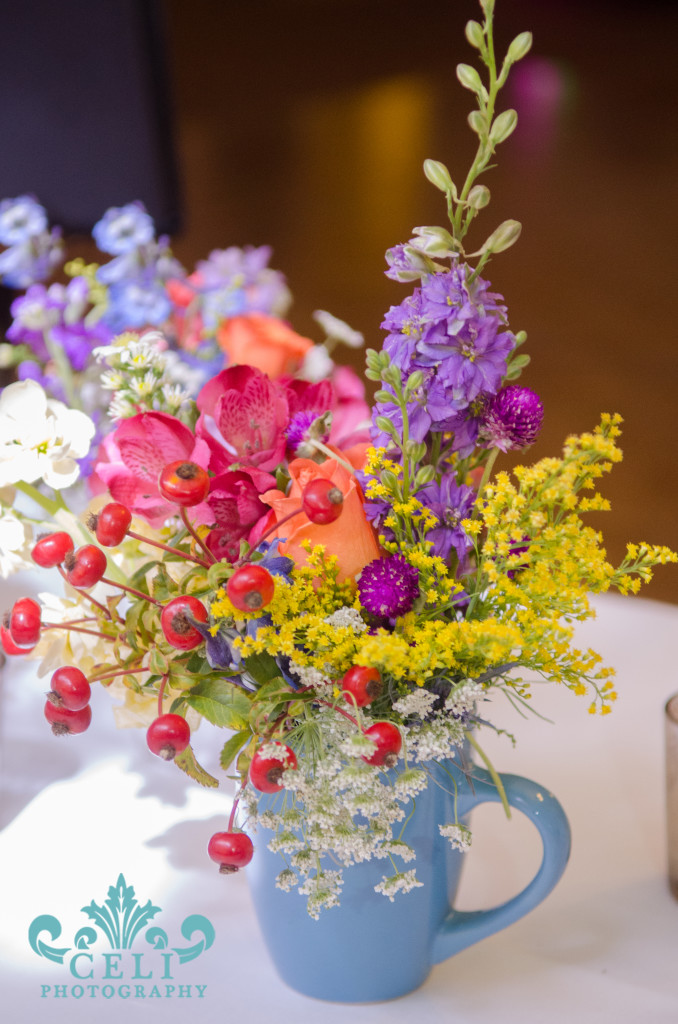 I know mason jars are still a crowd favorite among brides-to-be for their wedding design, but if you're like me, I am ready for a change! I've seen mason jars done some many times in so many different ways. One wedding this past June had over 200 mason jars for their wedding of only 80 guests. Jars to drink out of, 9 jars per table with either candles or flowers, jars with favors in them… it was a little overkill!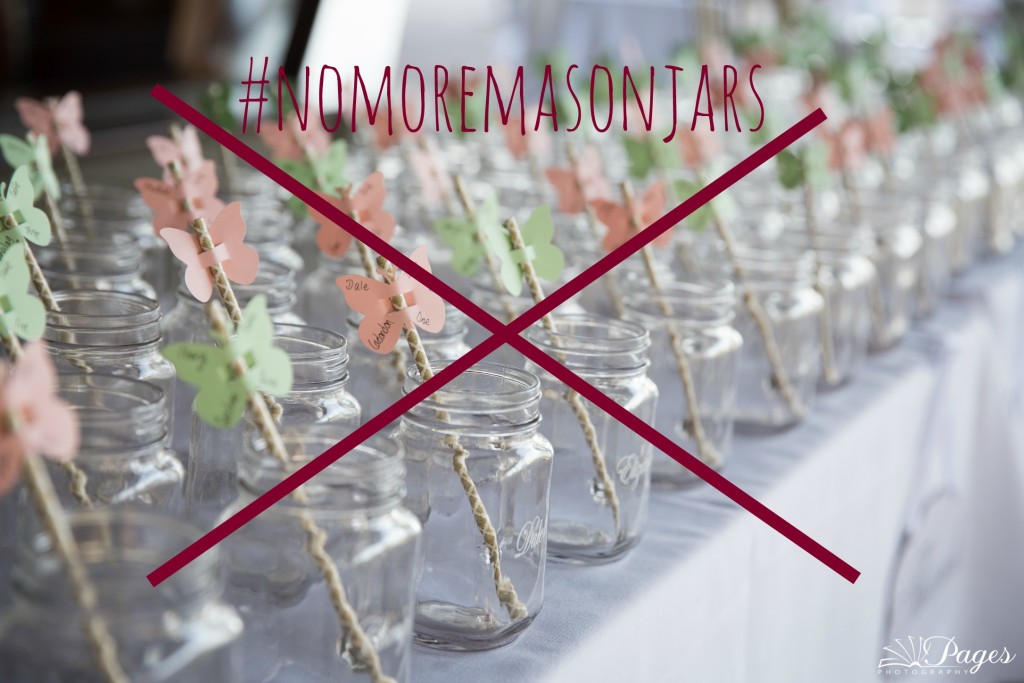 Break out of the rut and get the same collected vibe with coffee mugs. Besides, your guests are a lot more likely to keep a coffee cup and use it often, than they are to use a mason jar.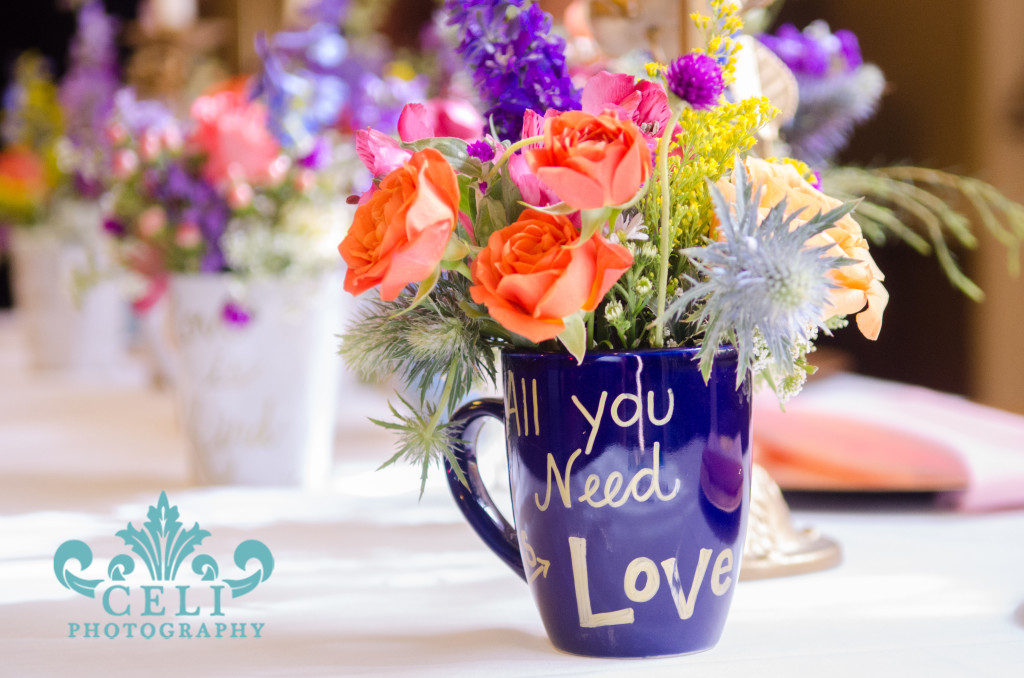 You can write on them like I have with quotes/songs/scriptures about love. Or you can even print them with a beautiful wedding logo or monogram so they remember your wedding forever. This coffee theme can be significant to your love story: like my cousin who's first date with her fiancé was as a local coffee shop. Or you can relate it to your wedding by having a specialty coffee/espresso bar late at night to help your guests warm up. Or it can just be for fun, since I'm pretty sure that's all a mason jar is good for anyway!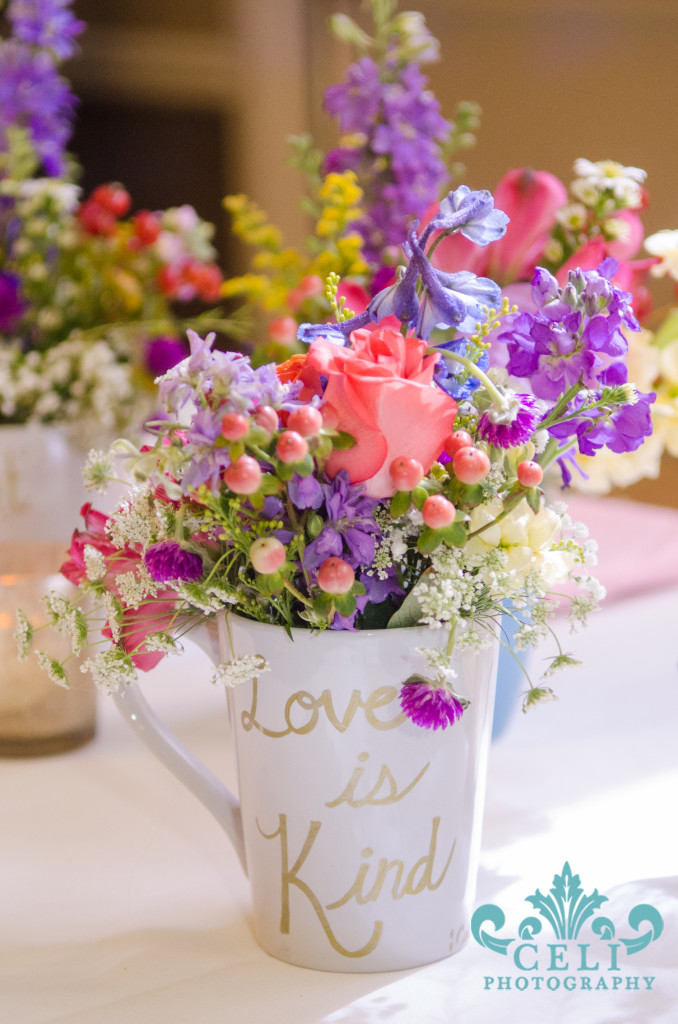 For more info about our wedding design packages and consultations, visit our package and pricing page and email us at juliette@simplyelegantweddingplanning.com
Happy Wedding Planning!
-Juliette