Archive for 'San Diego Wedding Blog'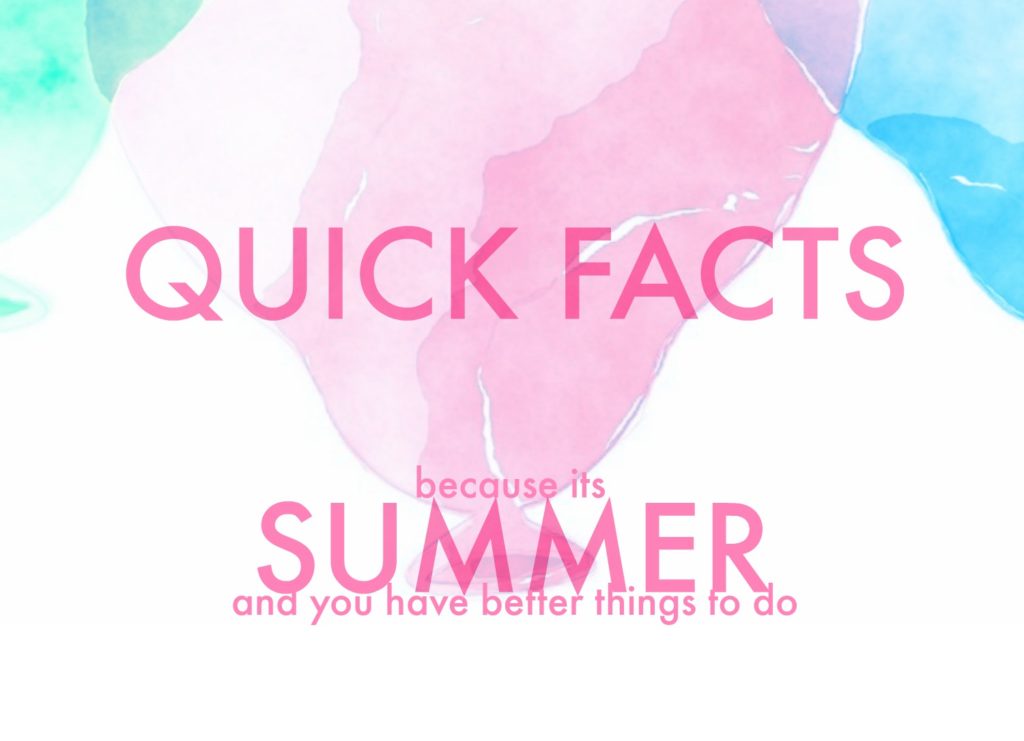 Stay tuned for some awesomely short articles, with some quick info on several planning topics:
Invitations
Photography
Song selections
Bar Menu
Seating assignments
Signage
etc.
So every once in a while I have a church ceremony that ends way earlier than the guests are supposed to arrive at the reception venue for cocktail hour. You know, the ceremony time at the church is from 2-3, but the bar doesn't open at the venue until 5pm. For me and most other planners, its an immediate panic attack, cause we just KNOW that the guests are just going to go straight to the venue, and be trapped outside, cause we can't let them in, nor is the venue even done being set up by 3pm (cause as far as the venue is concerned, it's not supposed to be done till 5pm!) So my brain goes straight to panic mode AHAHAAAAAAH! Because my set up rule ALWAYS is to not allow any guests to see any set up happening EVER. Now sometimes, we have absolutely no control over this. I can't control Aunt Carol from showing up 2 hours before the start time of the ceremony, just cause she doesn't want to be late! I get that, and no matter what is happening or what is going wrong, we try our darndest to keep our cool around Aunt Carol so that she doesn't feel like she needs to help in any way! But if all 100 guests are done with the ceremony, and they have no where else to go except straight to the venue, you better make sure to move up the start time of your venue to include that gap hour. Or have a really smart coordinator who knows ways to detour the crowd. Now I'm going to tell you best thing that I've learned to do, when there is a gap of time between the 2 big events.
I make these cards, and it usually buys me some time to get everything set up by the time the guests arrive.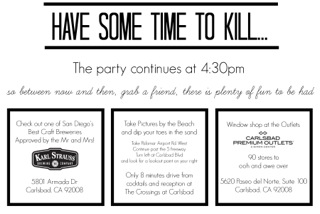 I ask my clients what other things they enjoy doing in the area. Is there a restaurant they frequent? A place nearby that is significant to their relationship? These are awesome suggestions to give to your guests. Maybe they get to see for themselves the spot that he proposed. Or a place that like to go to on a regular date night. Give them an added glimpse into your lives together. They will want to go, and it will buy some time so that they aren't bored and at the venue for way longer than they need to be, getting tired and hungry!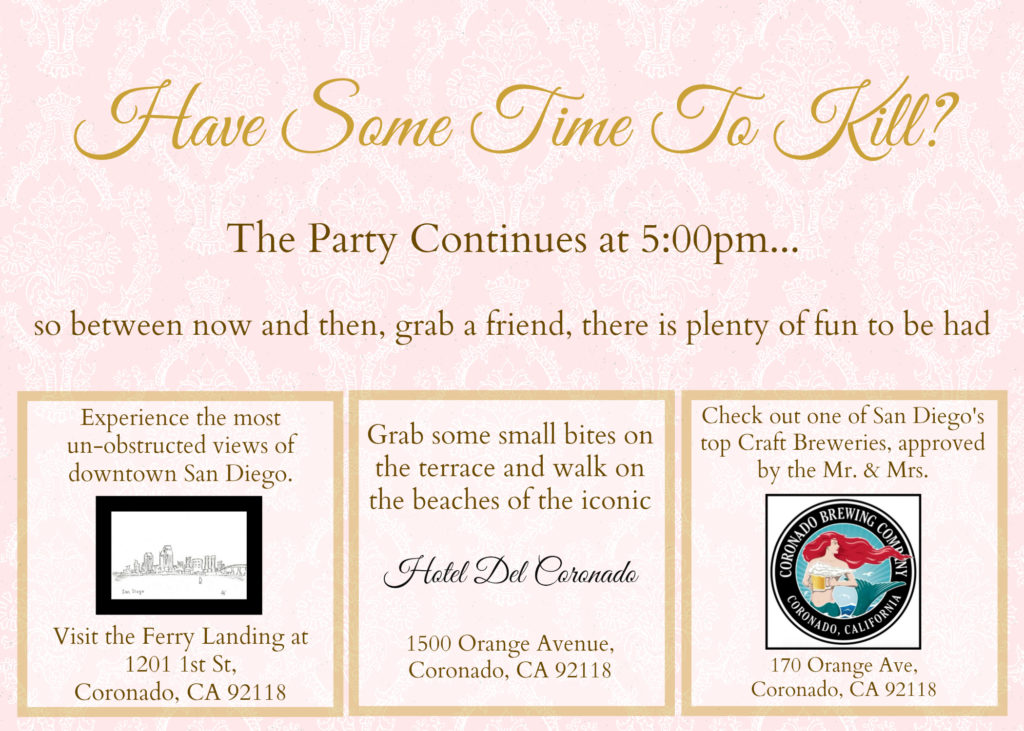 My top things to do are these, if you need some help thinking of ideas for your guests to do:
1. A restaurant, brewery, or bar close to where the second venue is, so there is limited driving or a very short shared UBER ride. A popular one in Carlsbad is the Karl Strauss Brewery. Or in Coronado there is the Coronado Brewing Company. Maybe it's a place to get amazing wings, or a good brew, or good wine. But either way, they have something to do.
2. Always include a kid friendly option, for the parents in the group, or those who just need some good wholesome fun in their day! There's plenty of time to eat and drink later, right! Is there a park on the way? Is there a restaurant with a good arcade near by? In Point Loma, you have the Corvette Diner, they can go in, get a milkshake, and spend some time playing their awesome arcade games!
3. Is there a fun ice cream or frozen yogurt shop in the area? Or maybe a bakery? Your guests will enjoy being able to satisfy their sweet tooth and feel a little naughty by eating dessert before dinner! In Kearny Mesa, there's Bing Haus, and awesome and super swanky rolled ice cream shop. Super fun, simple, and a pure slice of heaven!
4. A quick little stroll on the beach? A quick trip to a iconic landmark? Is there a beach or good view point some where between your ceremony and your venue? Have them go take a selfie with a view of downtown or beautiful La Jolla cove in the background, and #yourwedding!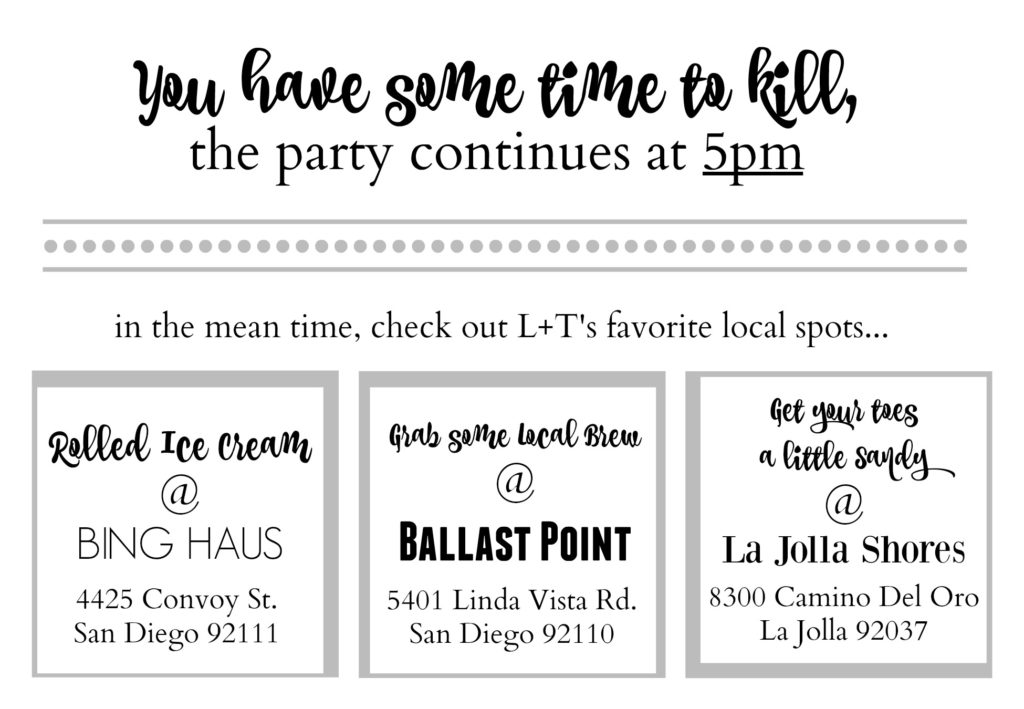 Most importantly, get the word out. Have this hand out printed for your Ushers to hand out at the ceremony while they seat people. Have your wedding party or coordinator handing them out and talking it up before/after the ceremony. Make sure to mention that the BAR Don't Open till 5pm!!! That should keep people away, haha!
Include a copy on your wedding website, so people know ahead of time!!! And can make plans ahead of time if they want to!
Hope this helps close the time gap!
Happy Planning!
xo,
Juliette
Halloween is just around the corner has me thinking about the scariest parts about planning your wedding! Here's the top 6 I could think of. If you have more, I'd love to read them in the comments below!!!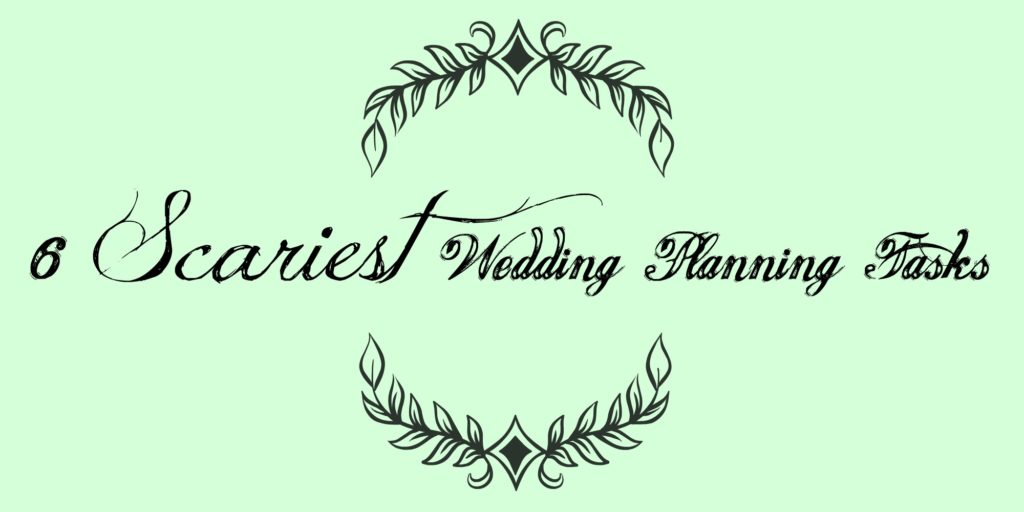 The moment you realize it's real!
It doesn't matter how long you've been together or how much you're completely in love with your partner! There is a moment that hits all of us like a brick in your stomach, that this is ACTUALLY HAPPENING!!! You may not be the one that questions if he or she is the right one (although it is perfectly ok and normal to do so), but you will have the Holy Guacamole feeling that you are actually getting married, and will be starting a permanent life tied to someone else! It's a BFD, Big Freakin' Deal! It's ok to feel whatever you feel in this moment! For me, I was uncontrollably crying at everything for a good 24 hours and I couldn't sleep! I was excited and overwhelmed with gratitude and anxiety all at the same time! Tip for making it through: Think of all the amazing couples you know. They once felt exactly the same way, but they did it and are still doing it!!! Then, picture your life together in 5, 10, and 50 years from now! Make some relationship goals. Don't write them down or speak them out loud, just Day Dream! Someday, you'll remember those day dreams and know that the crazy emotions you felt back then were just that, crazy emotions!
2. Analyzing your financial situation
Especially if you don't already live together, this is going to get nuts! Going through and analyzing what you make each month and how much you spend each month normally is likely to be stressful. But it's a chance to be transparent, open, and honest with yourself and your partner, and will help you to start your life together. This is great practice for when you are actually married and fully financially bound to each other. Build your relationship at this moment with teamwork and a sense that you're in this together! Figure out what you each have in savings already and how much you can realistically put aside each month to pay for the wedding.
3. Asking family for money
Asking someone for money is never easy. But especially when you realized just how much weddings cost, and how much you're going to be asking of other family members to pitch in, is a scary thought! Some couples get extremely lucky, and their parents/relatives will come to them with a lump sum dollar amount. If you are among the majority of couples that this doesn't happen to, you'll likely have to bring the conversation up yourselves. This can be awkward! My best advice: schedule a sit down talk with each set of parents. Do it over a meal (whether you take them out or cook them dinner in your home). Food makes everything easier! Begin talking about your (reasonable) ideas for the wedding. Keep it general! Ask them for their ideas on what is important to THEM be included at your wedding. Then ask them if they can pitch in to pay for or help pay for those specific things that are important to them! If they come back to you and say they would love to invite a few of their friends, say we would love that, but we will need some help paying for the extra per person costs like food/bigger venue space/etc.. Or if it's important that you have a traditional wedding cake, ask them to pitch in for that, since you were thinking of only doing a lite dessert buffet to keep costs down.
4. Putting down your first deposit
This is for REAL! You are now monetarily bound to hosting a wedding event! For most couples, the first deposit and contract signed is going to be your venue. Venue's are rarely the cheapest thing on your list of stuff to pay for. So get ready and prepare yourself for the spending to begin. After all, not all the money is spent at the end of your engagement, about 30-50% of you budget will be upfront costs. The remaining amount will be due at the end. My advice: go to a local credit union, and search for a wedding account or low interest credit card to put your deposits on. Often times, credit accounts will give you access to checks too, in case a vendor only accepts check.
5. Standing up for what YOU want
Even though you may need to ask family members to pitch in for what is important to them, it is even more important to remember that you have the ultimate Veto power! It is You and Your Fiancé's wedding day after all! This WILL NOT be evident without a fight or two. One: It is important to have each other's back! When mom says something to offend your fiancé, you need to stand up for your partner. When someone is pushing too hard for something that you or your partner do NOT want as a part of your day, you need to stand up and say no. Being engaged is where creating boundaries between your extended family and your newly created family begins! If you want a small and intimate ceremony, make that known in the beginning, and DO NOT waiver. Become a united front to defend your wedding dreams!
6. The dreaded Seating Chart
Uh, this is probably one of the most difficult and stressful things to have to plan. It has to be done in the last two weeks of planning, because you have to wait for the final RSVPs to roll in. My advice: get a buffet menu, so you don't have to assign individual seats. Assign tables and let people figure it out from there. Or just say screw it, and let people find their own seats. I know that's not very etiquette-friendly of me to say, but seriously! If people don't want to sit next to each other, they will make sure not to sit next to each other! If they do, then they will! If people walk to a table, and there aren't enough seats, it's a party, people will make room. If you're already over budget and over stressed, just don't worry about it. If you want to organize it and not stress out to the max with only one week to spare before your big day, assign people tables and make an escort display to post at the entrance of the reception. Done! If you're having assigned seats with assigned meal selections, hire a planner to walk you through the process- I wish you the best of luck!!!
What has been the scariest thing for you in your planning journey? Leave me a comment below 😉
If you need some help keeping stress levels down, let's meet over coffee and sugar to chat! Just go to the contact tab, and send me a quick email with your questions!
Happy Planning!
-xo, Juliette
Hi Everyone!
This week I am in Las Vegas at the Wedding MBA conference!!! I'm so stoked for all the awesome stuff I'm learning so far, and the amazing people I'm meeting.
If you don't already, follow me on Instagram to see what I'm up to and what I'm learning this week.
Today, is seminars on SEO for wedding professionals and 6 classes back to back about Wedding Planning! I can't wait to put into practice what I learn at this awesome conference!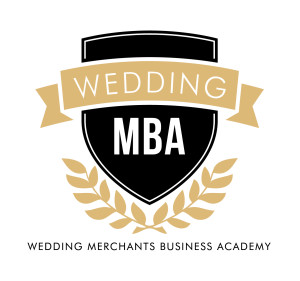 Special Thanks to my Husband and other family members that are pitching in/staying home with Addy while I'm away! It takes a village to be a small business owner!!! So Thank you!!!
<3 Juliette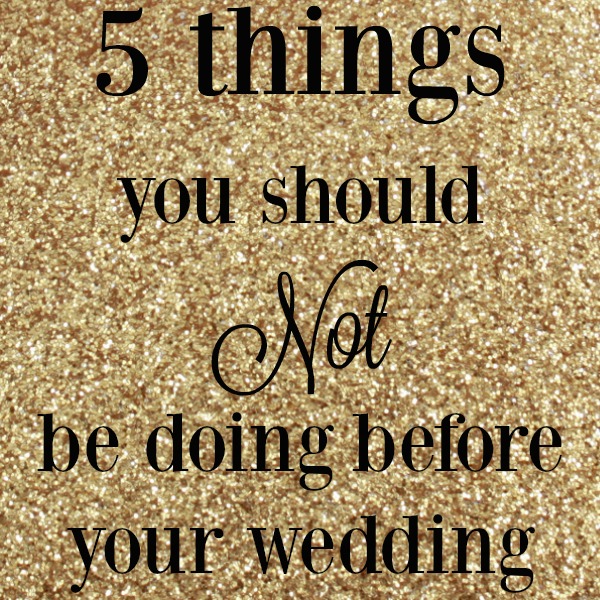 The week of your wedding, You'll be welcoming family and friends who have traveled to spend time with you, getting a last minute mani/pedi, doing loads of laundry to pack for your honeymoon, the list is long but doesn't have to be longer!
There are so many lists out there that will tell you what you need to do the week of you wedding. Those are all fine and good, but here are some things that you should NOT have to worry about the week of your wedding (which I think is a more important list to think about)! Afterall, you're getting married in 7,6,5,4,3,2,1 days! Your priority should be your marriage, your family, and your fiancé, not "wedding stuff".
So make sure to do these 5 things before the week of or put someone else in charge of them!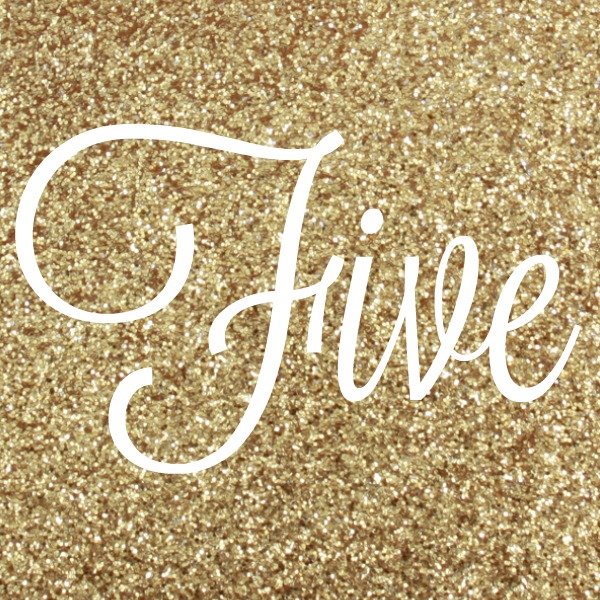 Don't be the one to drop off the welcome baskets, or any other last minute errands. That's why you have picked your best people to be on your wedding party team! Let them take care of these things!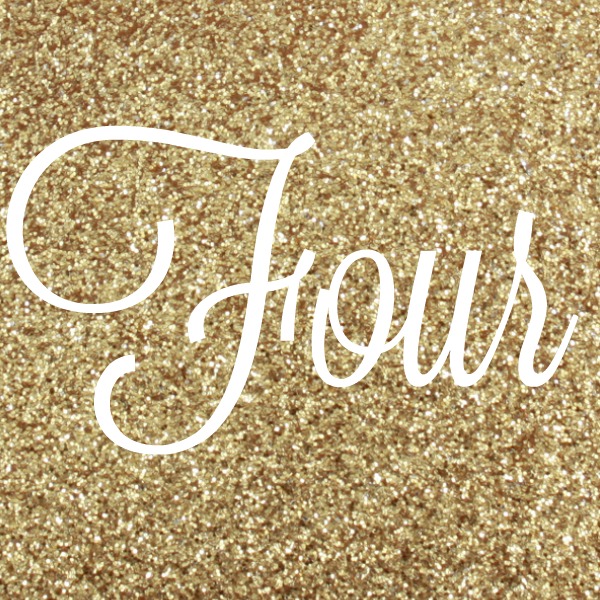 Don't try to finish up any DIY projects or do any last minute shopping. Set a due date for yourself. Everything wedding detail related should be done 7 days before your wedding day. (And if you're my client, we have a design meeting a week before your wedding date and I take all this stuff from you. If you think of things that need to be done that week, I'll do them!) For your sanity, don't step foot in a Michael's or Hobby Lobby, the last thing you need is last minute inspiration hitting the week before your wedding! Take it from someone who knows, you'll spark temporary insanity!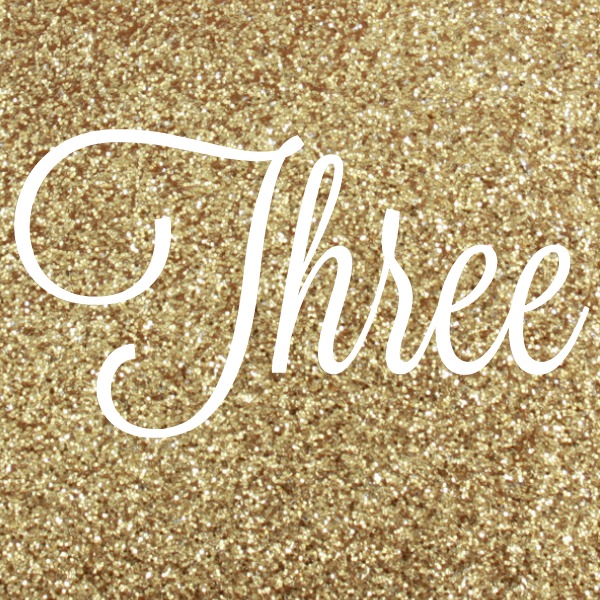 Have the table assignments and seating chart done 1 week before. RSVP date should be at least 3 weeks before the wedding. That will give you a week to call/email the people that didn't send their RSVP Last minute changes to the guest list might change. But it's ok if there are a couple empty seats at a few tables. If last minute people are waiting till the last minute to announce they will be there, then it is there problem to find a seat of their own, not yours. Full and final assignments and the display should be done one week before.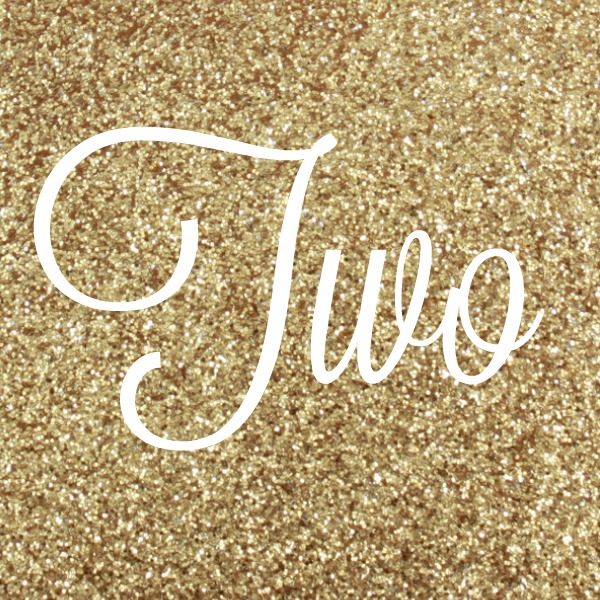 Don't go adding or changing anything in the timeline! You made those original decisions in the first place for a reason. Trust your original decisions! It's going to be an amazing wedding!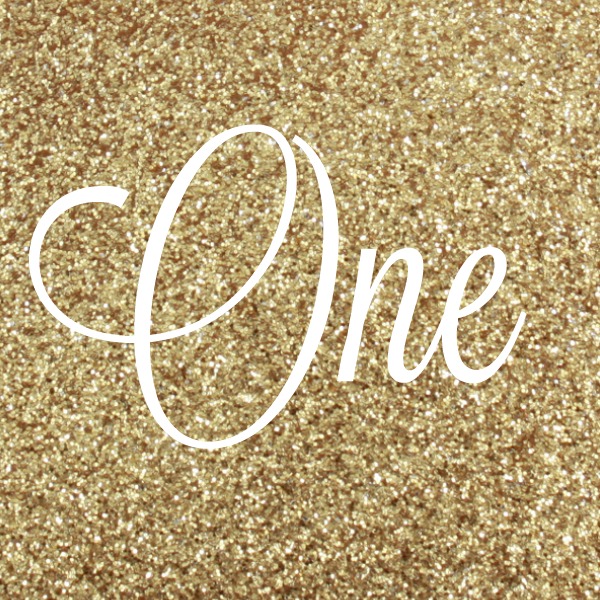 Confirming details with your vendors and making sure they will actually be at your wedding should be done by your wedding coordinator!
Let them take over at this point! You've done an amazing job planning the best wedding ever for you and your fiancé. Now you get to enjoy your hard work, so take the week off and have fun, build memories, and hone your inner bridechilla!
Want to read more planning advise… continue reading here!
Happy Planning!

This is by far one of my favorite weddings of all time! Complete with a 90's cover band (90s210) and the best couple EVER, it was a sure win in my book! I just found out that we'll be seeing the photos of this beautiful wedding in just a couple weeks on the Wedding Lovely Blog! So excited!!!
Thank you Natalie Bray for the awesome video! You are a delight to work with!
Flowers: San Diego Floral Design
Venue: Martin Johnson House
Rentals: Mostly: Farm Tables and More, Rugs and vintage lounge:  Lauren Sharon Vintage Rentals
Styling/Design/Full Planning: Me!
Email me today if you want to learn more about how I can help you plan your dream wedding from start to finish, just like I did with Chris!      juliette@simplyelegantweddingplanning.com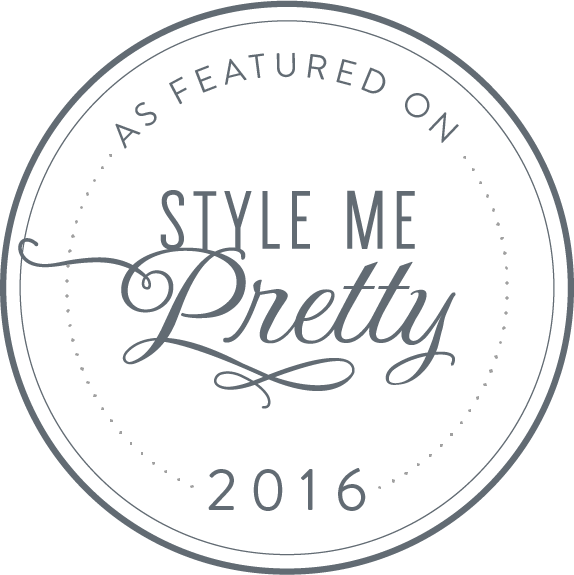 It's a huge honor and bucket list checkmark to be able to say that my work has now been published by the most popular wedding blog in the world! If you've been following us on Instagram this week, you already know this huge news.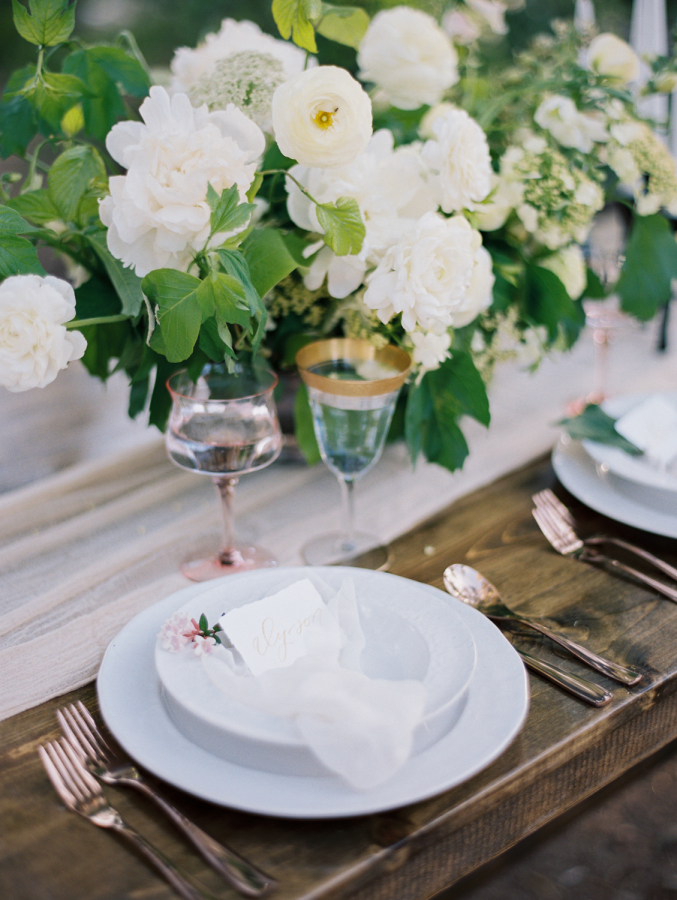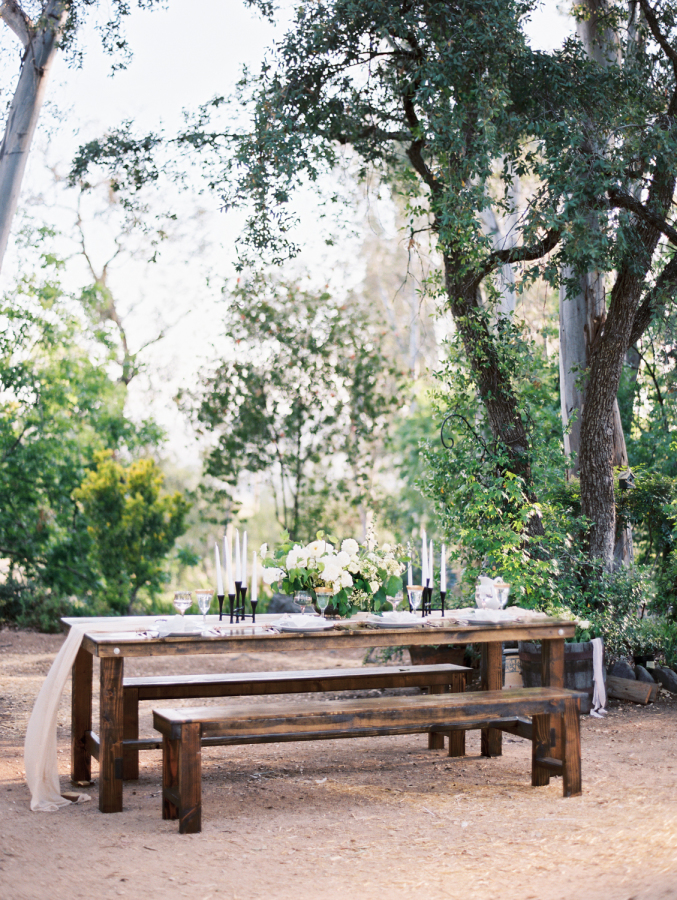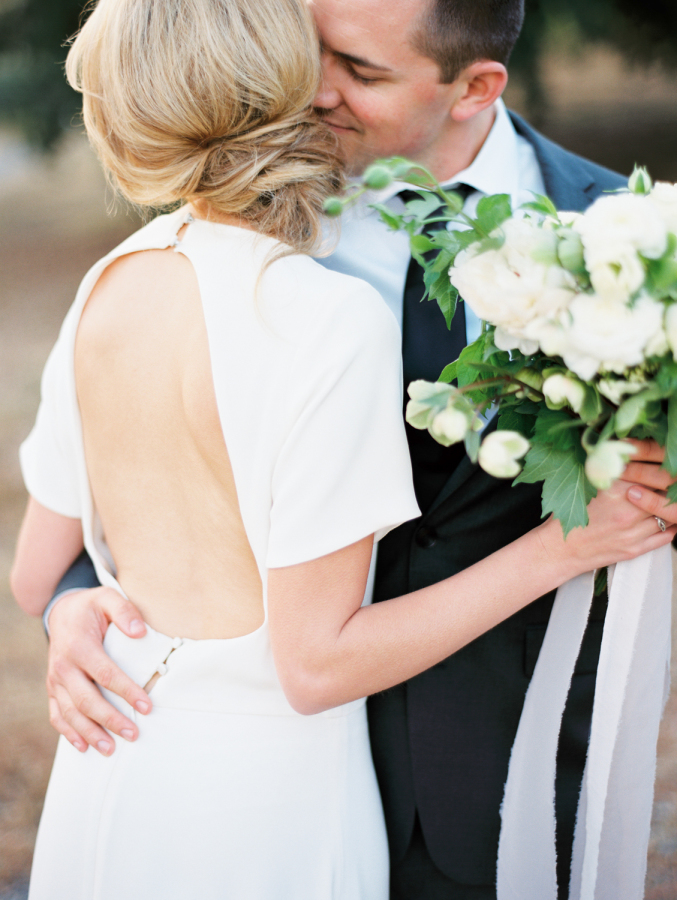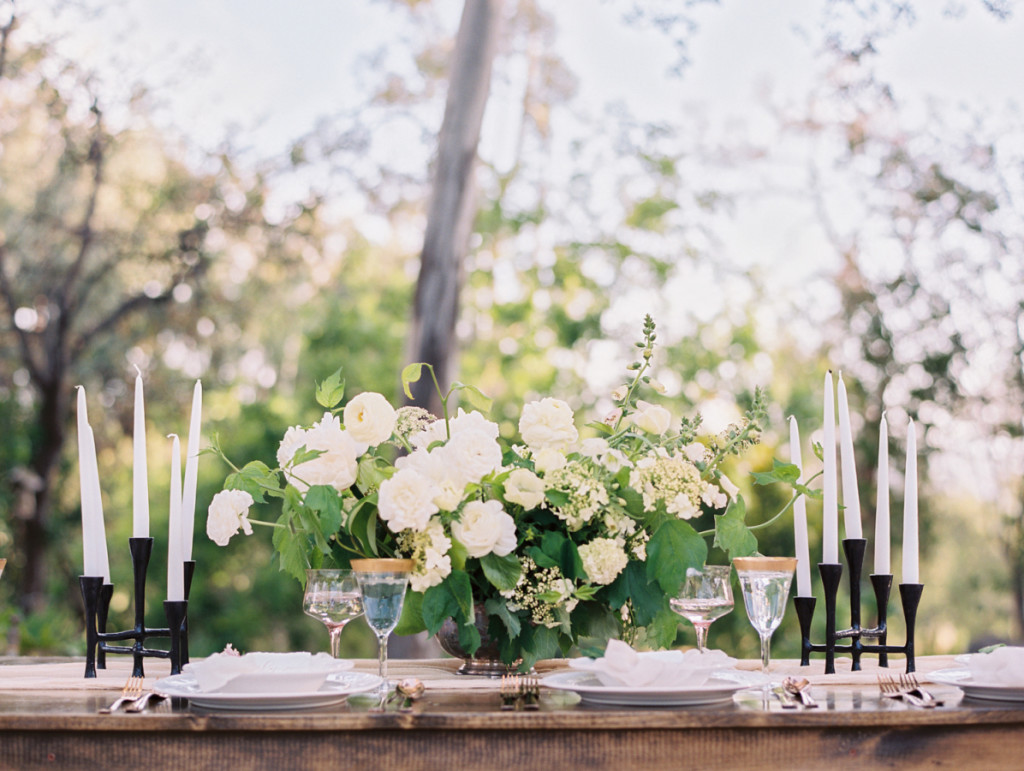 Complete with a full feature on the front page of Style Me Pretty and 3 IG posts from the blog themselves, My most recent styled shoot, Classic Romance, was shared with all of their followers. I coordinated/designed/and styled the photo shoot. Sorry to sound braggy, but it's a total dream come true and I'm still in shock. I, of course, did not do it alone!
The lovely and super talented Natalie Bray Photography, helped me come up with the vision and helped gather vendors and decor. She is also responsible for the amazing images (which she captured using digital AND film!).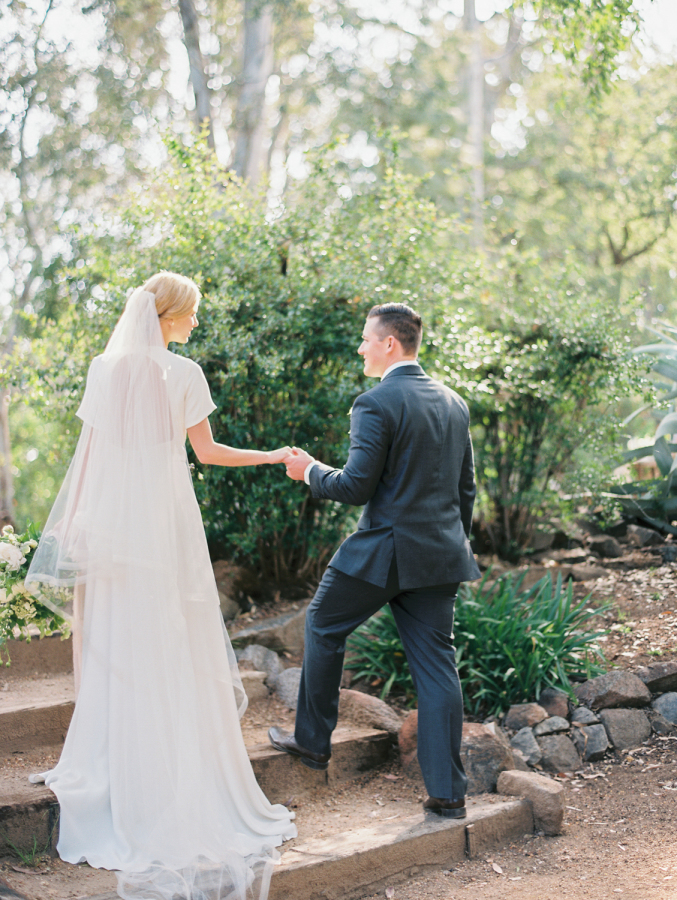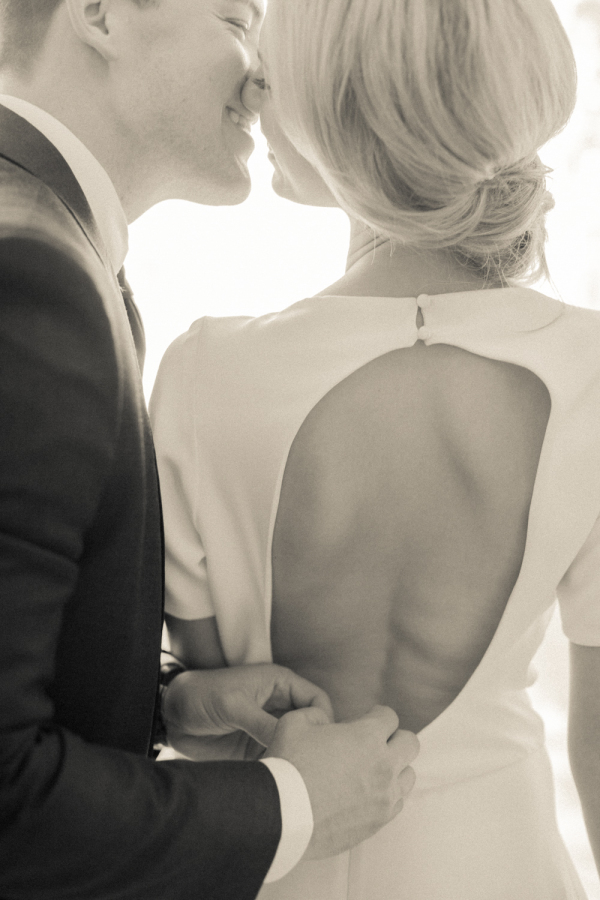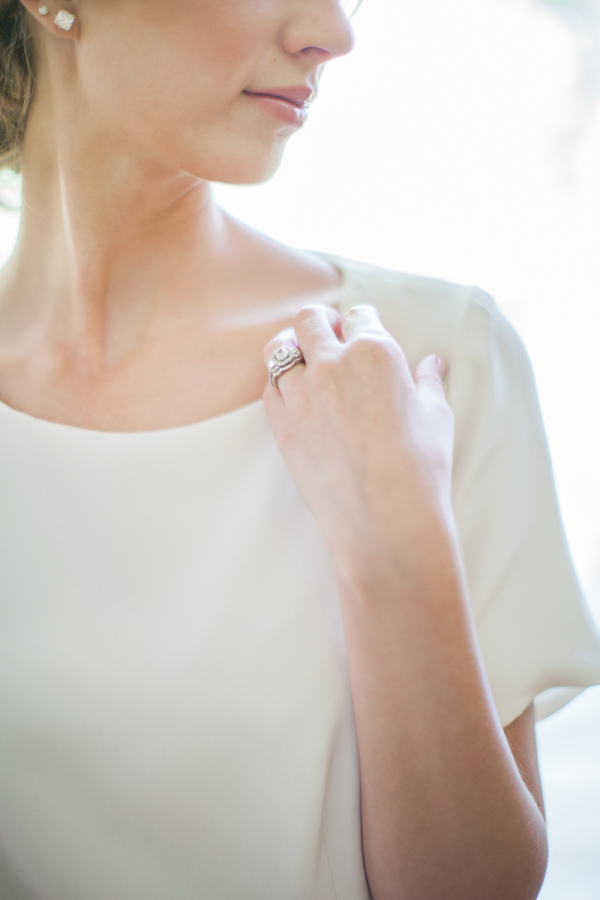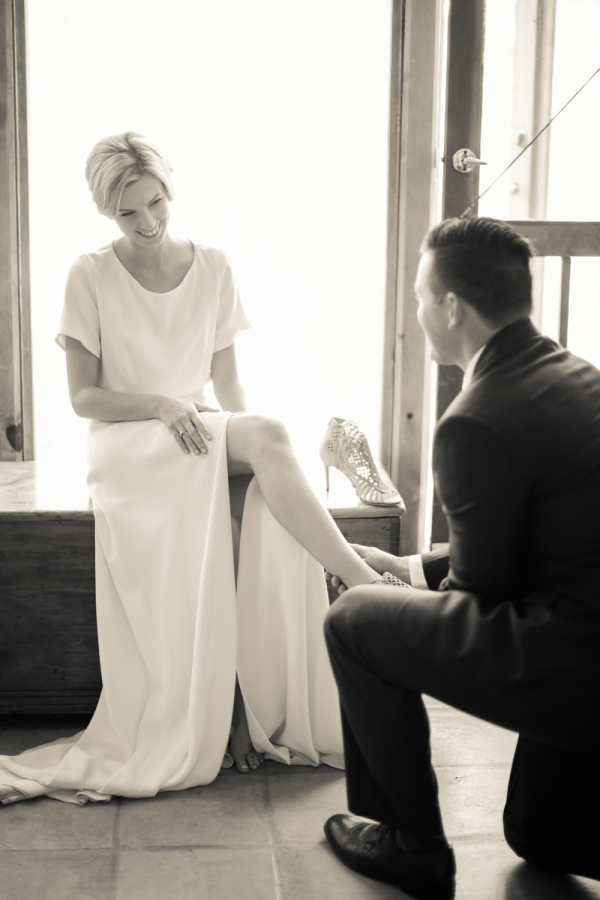 Catalina Neal did the flowers, and captured the vision perfectly!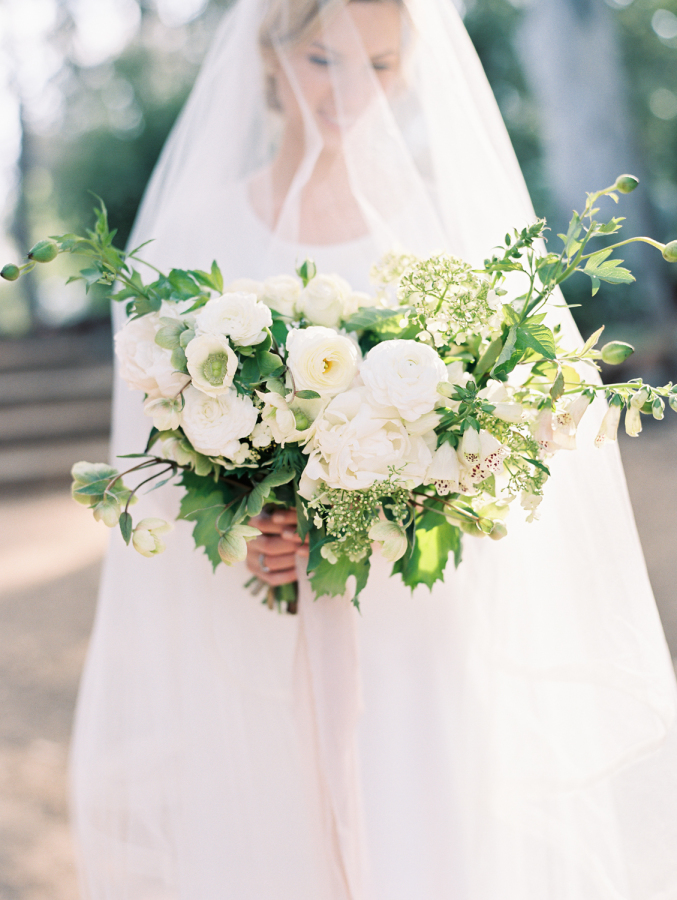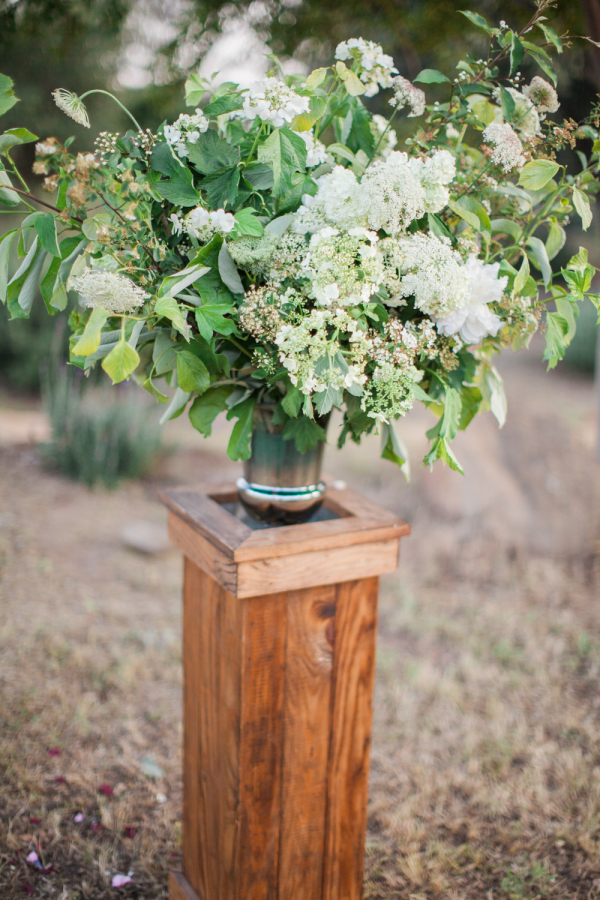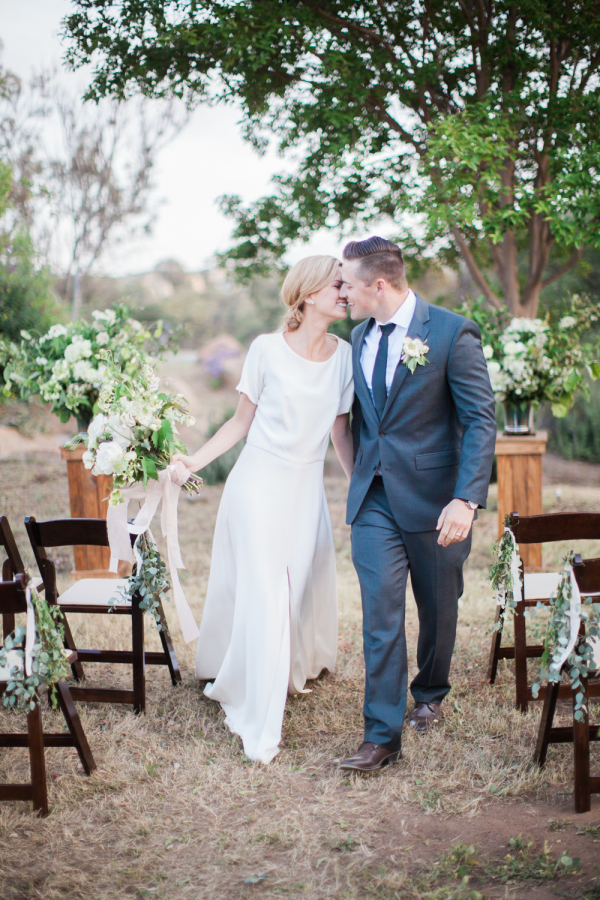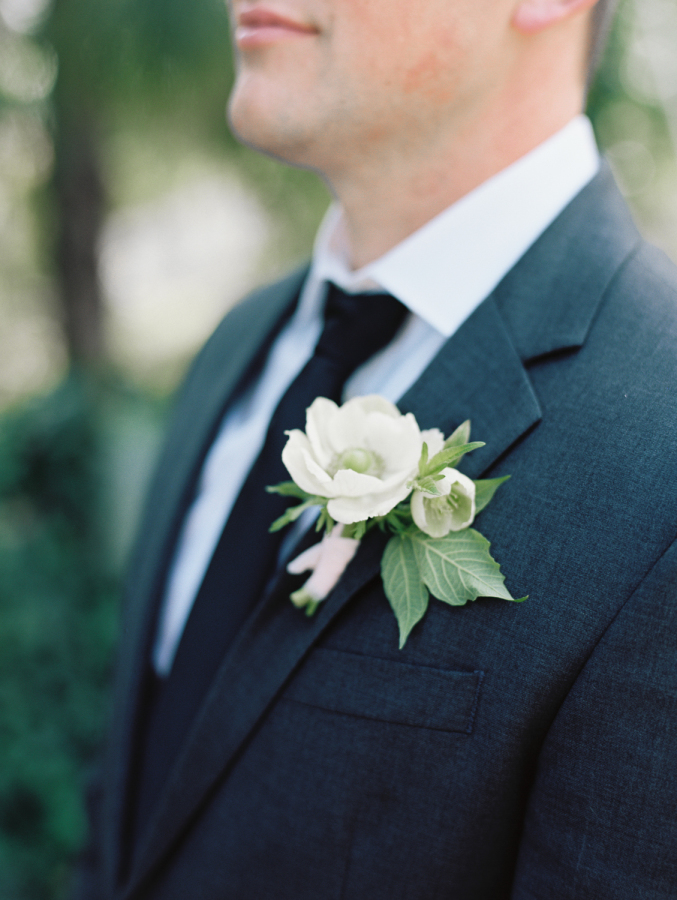 The Bradford Ranch was the most beautiful backdrop for the shoot, and we were lucky enough to use past clients of mine and the ranch's Jake and Jenny (who were married last year at The Bradford Ranch. I was their day of coordinator! And Jenny still does my hair).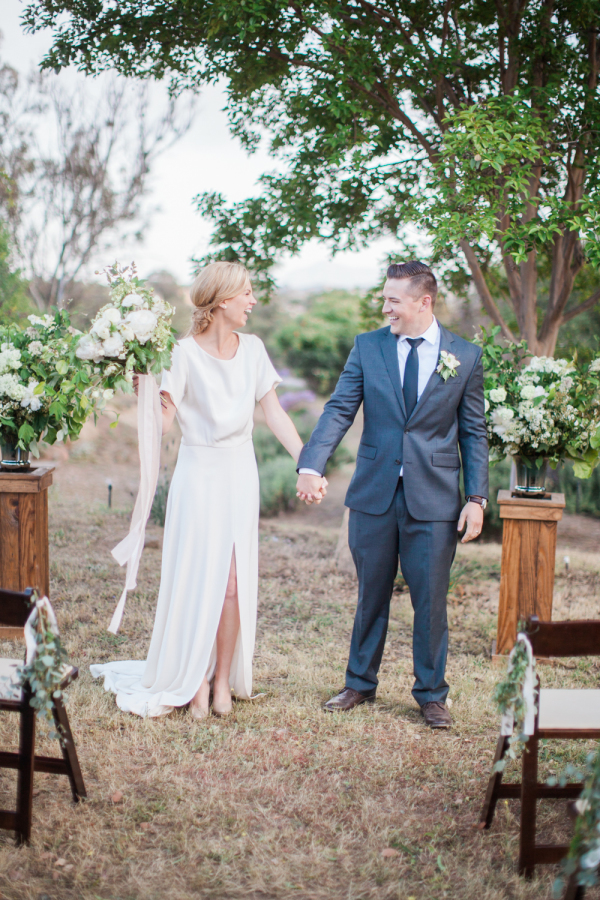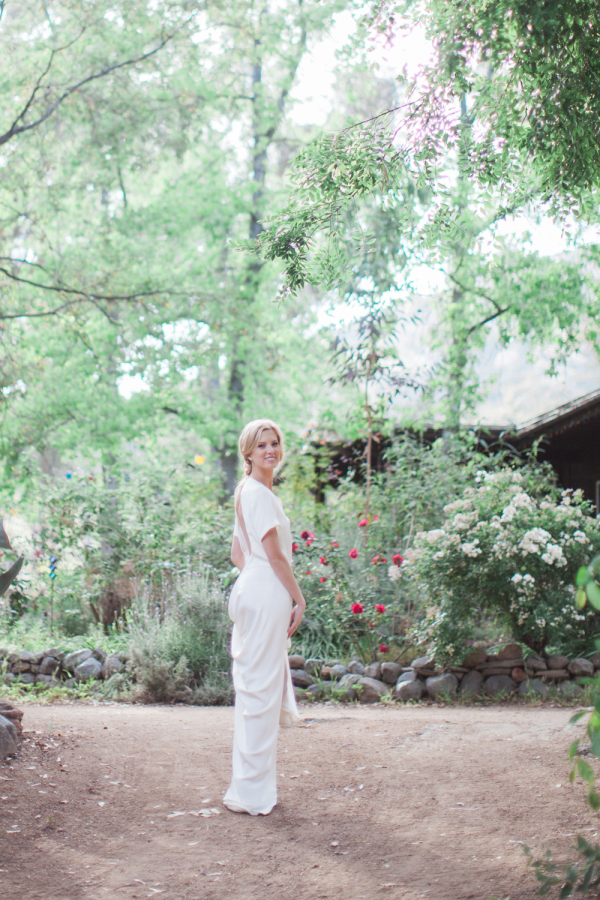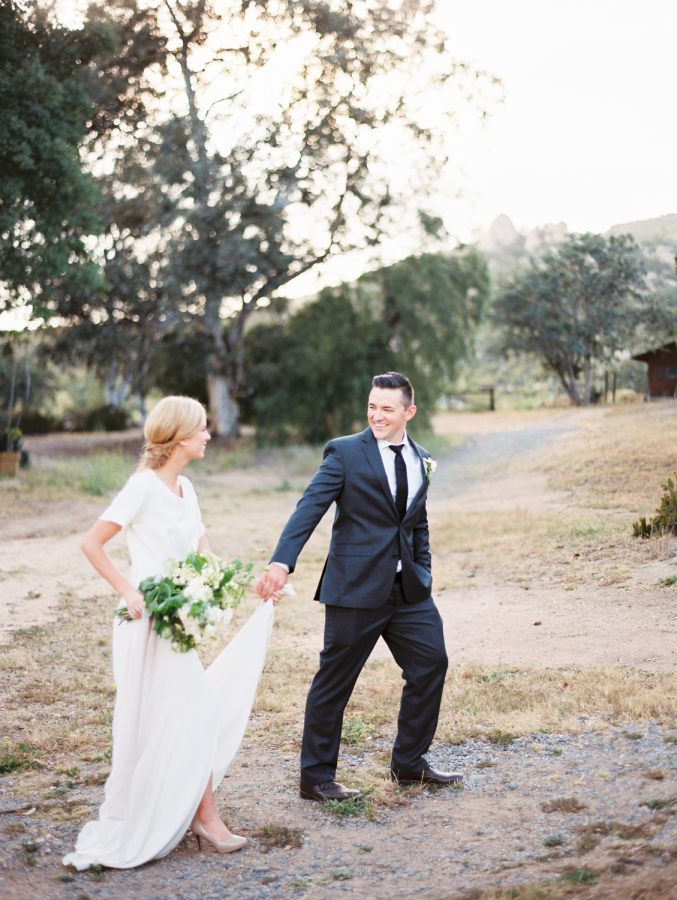 Make up and Hair was from local vendor: The Hair and Make Up Box.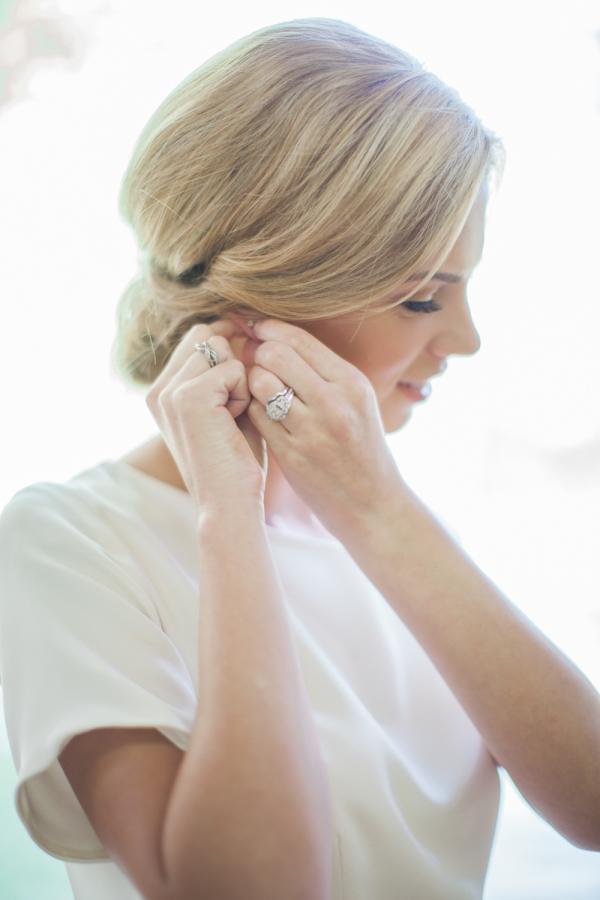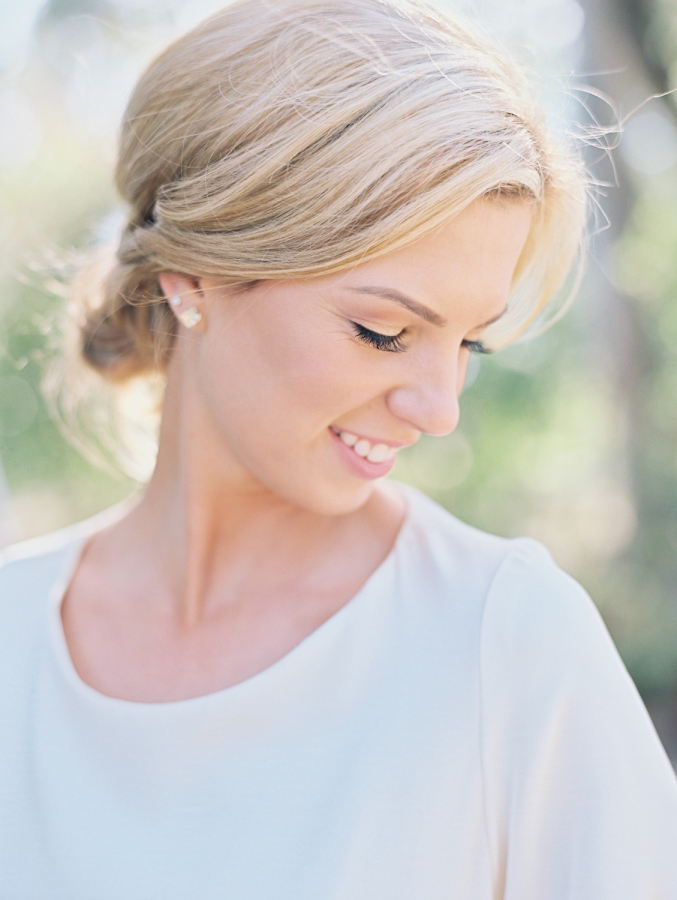 Stationary from Dear Lola Letterpress and Calligraphy for the table cards from Shasta Bell Calligraphy.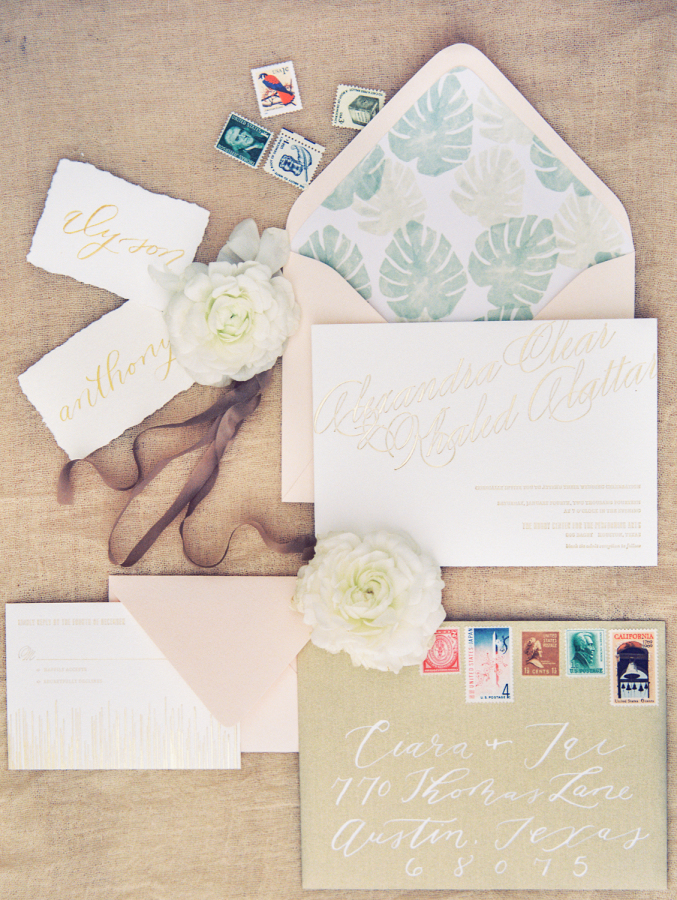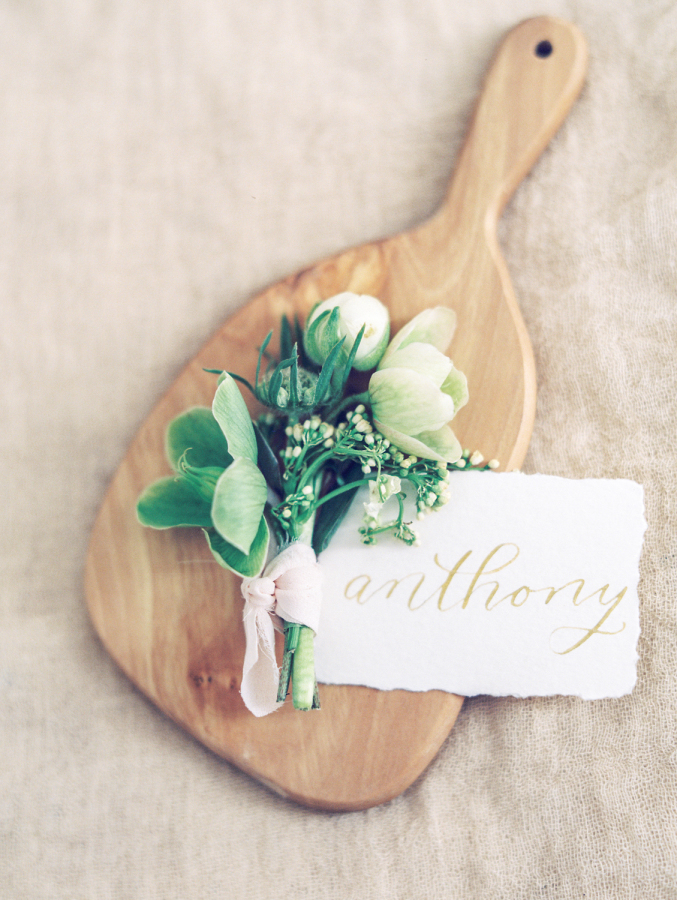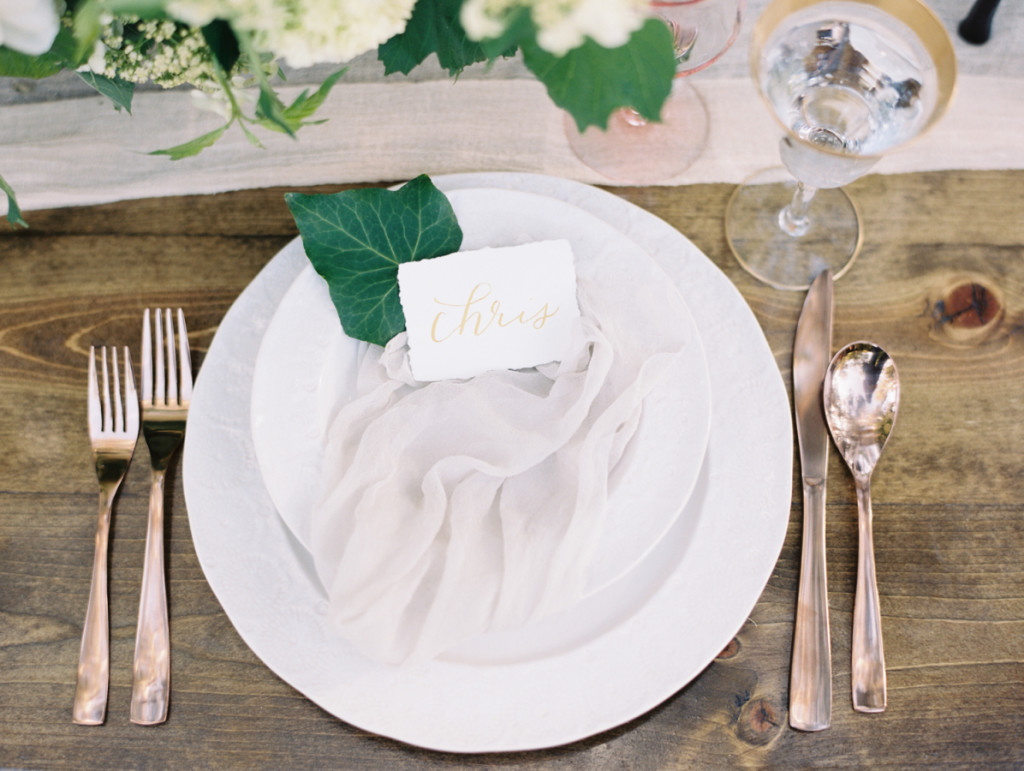 The beautiful glassware came from the lovely people at A Touch of Glass and the yummy drinks was a specially created "rosewater mojito" from the talented Please and Thank You Bar.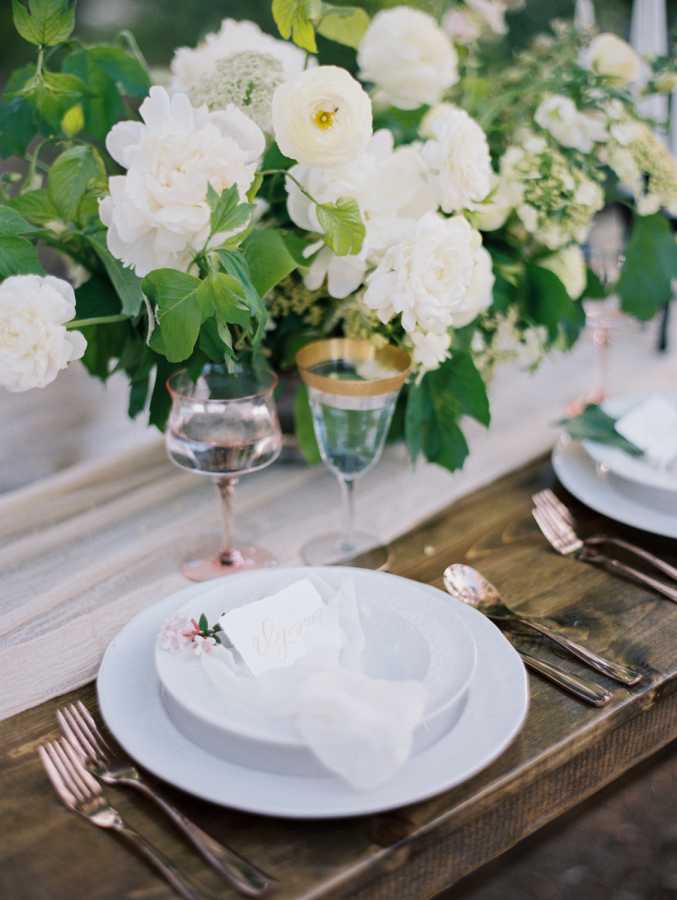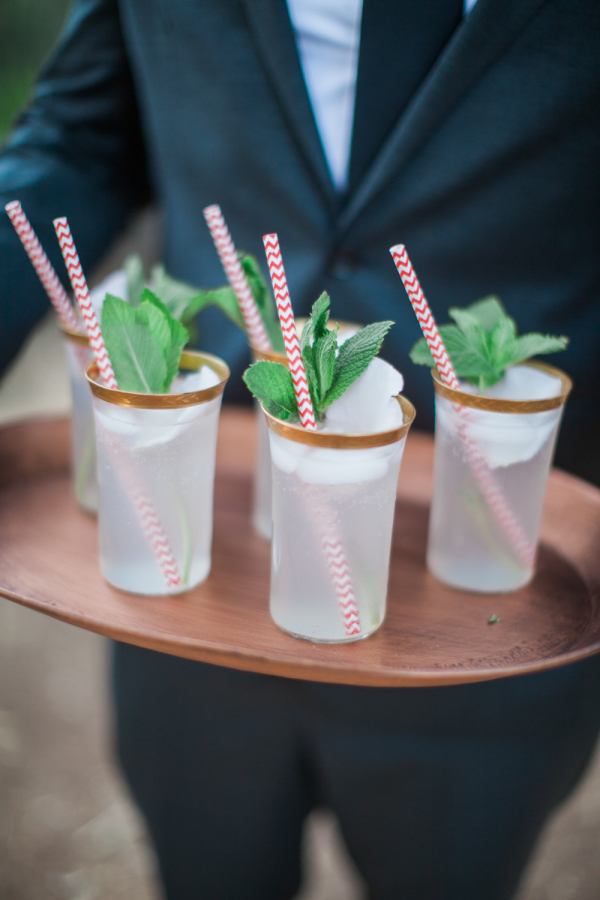 And last but very not least, that beautiful Farm Table came from Cedar and Pine Events, a local farm table and rental company.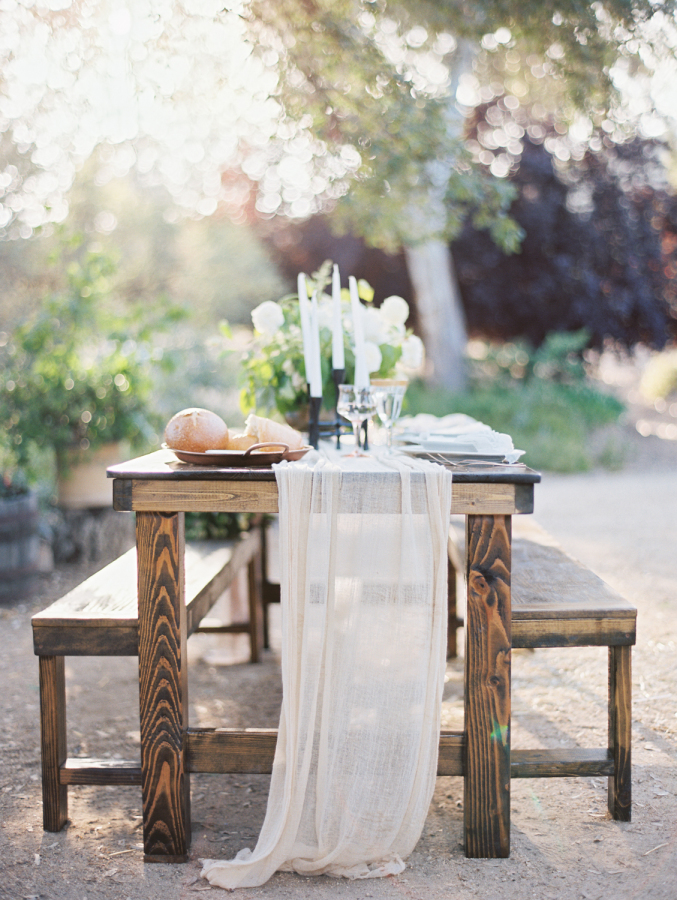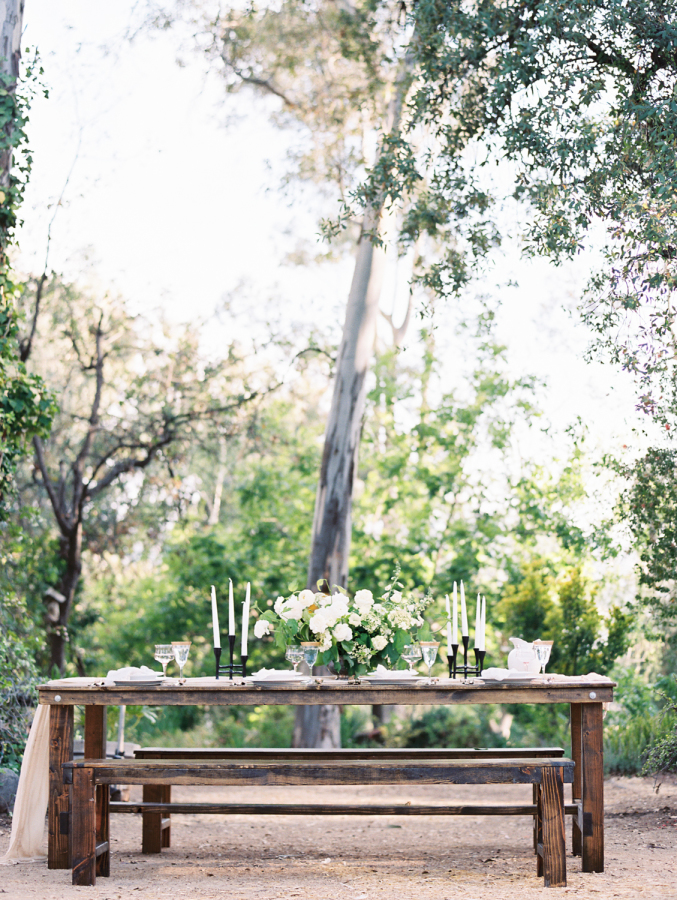 Are you dying to see more??? They are all in the vault on Style Me Pretty! Just go here: San Diego Classic Romantic Wedding Shoot
Thank you to all the wonderful vendors and team mates that helped make this photo shoot possible! I'm amazed at your talents, and hope to work with you all again.
Happy Planning,
xoxo, Juliette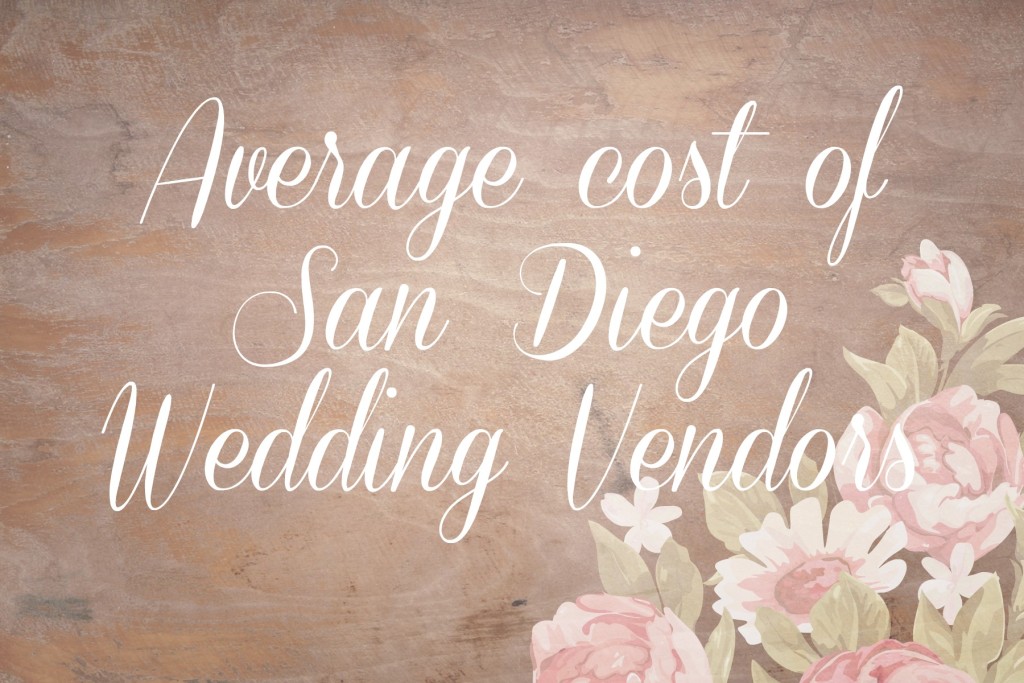 I'm here to break it down for you today, 2016 in San Diego, CA! I've seen a lot of vendors pricing, some higher than others, some astronomically lower than others. But the vendors that I've found to be the best to work with, have all jumbled together in the middle. They don't under value their work, they know that what they do is great. But they also aren't overly self obsessed, or think that they don't need to try because you're already so lucky just to be working with them. So hooray for averaged priced vendors!!! They want your business and are grateful for your trust, and they are confident that they can deliver an amazing experience for you and your guests!
So what will all that cost? Well, the average wedding in San Diego (for the normal couples) is between 18-25,000 dollars. Obviously, some are lower, some are higher, but that range pretty much sums up the normal average cost of a wedding. Anything more than 25k means that you probably wont need to pick and choose what's most important to you, or make sacrifices when it comes to vendor list or guest list. But anything lower means that you will probably be asking a friend or family member to do something for you, or need to choose between a fancy photographer or fancy caterer, and to that I advise that you analyze your priorities!
So that's the overall budget. But here is the breakdown of each vendor category:
Officiant: $300-500
Ceremony Venue/space: $1000
Flowers: $2300 (obviously, this depends highly on how many arrangements you need, and what kind of flowers you prefer. Wild flowers/herbs will cost less, the garden look will cost you more, and tropical flowers also have a large range of costs. But the average bill for the simple but elegant weddings that I see often, is around $1800-$2300)
Full Planner: $2800
Day-of Coordinator: $1000
Reception Venue w/food, tables/chairs/etc: $15,000
Reception Venue (private space rental): $4,000
Full Service Catering: $40-70 per person ($8000-10,000)
Rentals (for empty space): $1200
DJ: $1200-1500
Invitations: $2-3 per invite
Cake: $600
Photographer: $2500-4000
Videographer: $2000-3000
There it is folks! Again, obviously you don't have to be spending this much to have a wonderful day. And you can certainly spend more if your budget and preferences allow. But if you look at the middle, this is about what it takes to have an all professionally done wedding in San Diego, if you are planning and booking during 2016. If you need more assistance, just email me! I'm always happy to help! And if you want to know more about how to organize your spending, read this article about Wedding Budgets.
Happy Planning!
– Juliette
Who doesn't love a good wedding video?! This one is sure to make you tear up a little! Of course, knowing this couple makes it all so much more special, and I am so lucky that I was able to play a role in their wedding day as their Month of Coordinator! Because I'm also the venue manager for The Bradford Ranch, I got to meet Jenny and Jake very early in their engagement! I quickly fell in love with this couple and how madly in love they were with each other! I was ecstatic when they chose me to be their day of coordinator, for the shear reason I would get to spend more time around their magnetic happiness. Thank you for letting me help with your wedding, it was such a joy from start to finish! And thank you Like a Letter, for capturing every important moment of their special day in such a magical way!
Venue: The Bradford Ranch
Awesome video skills: Like a Letter
Month of Coordination: Me!
Flowers: 96 Flowers and 13 Stems
Rentals/DJ: Bwatt Entertainment
Photography: Jessica Fairchild Photography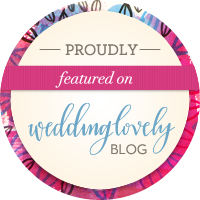 I'm so excited today, I just had to share!!! I was recently interviewed by Wedding Lovely, a popular wedding blog that I read daily and am a Certified Vendor on! Today they have it up on their fount page!!!
So grateful for this opportunity!
Read the article full here: http://weddinglovely.com/blog/meet-a-wedding-planner-in-san-diego-ca-simply-elegant-weddings/