All about the BAR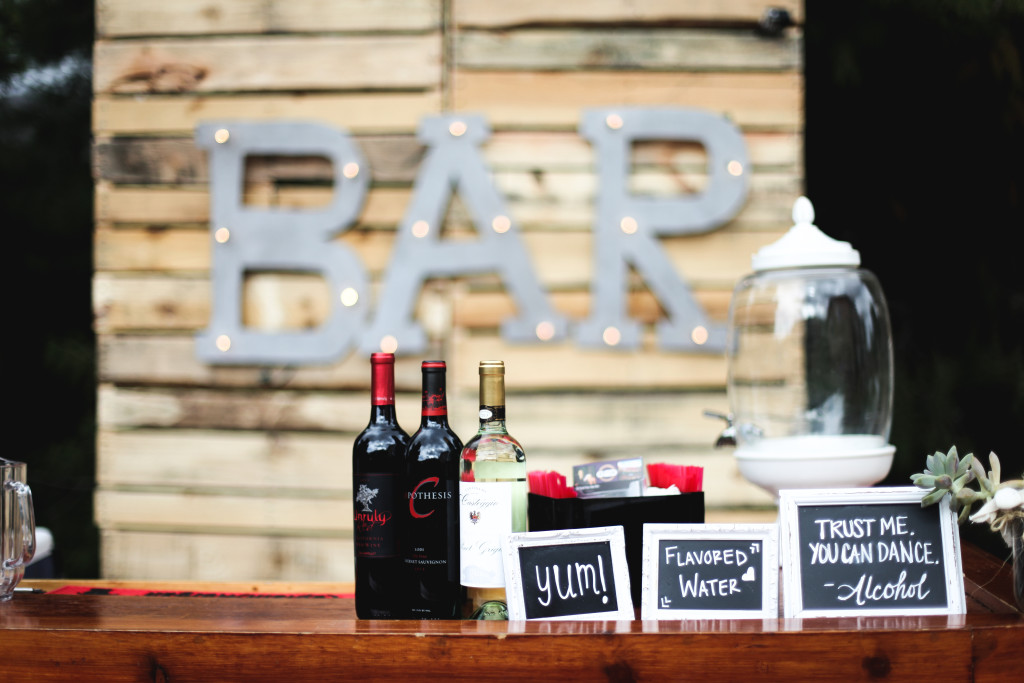 How much Alcohol should I buy for my Wedding???
A fellow wedding planner from Massachusetts, Tanya Costigan Events, came up with the following formula! With her permission, I'm sharing it with all of you wonderful Brides/Grooms-to-be.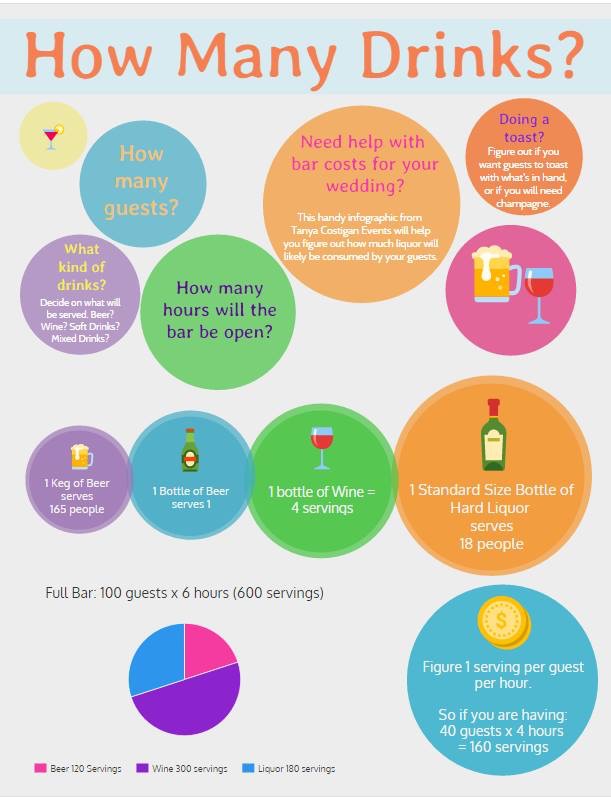 How much of each type of Beverage?
To this I say, you know your guests best. If you're family primarily sticks to wine, stock up on that. If you live in San Diego, our Craft Brew scene has exploded, and if you are part of the following- make sure to have more than your typical amount of Stone and Ballast Point on hand for you and your buddies to share!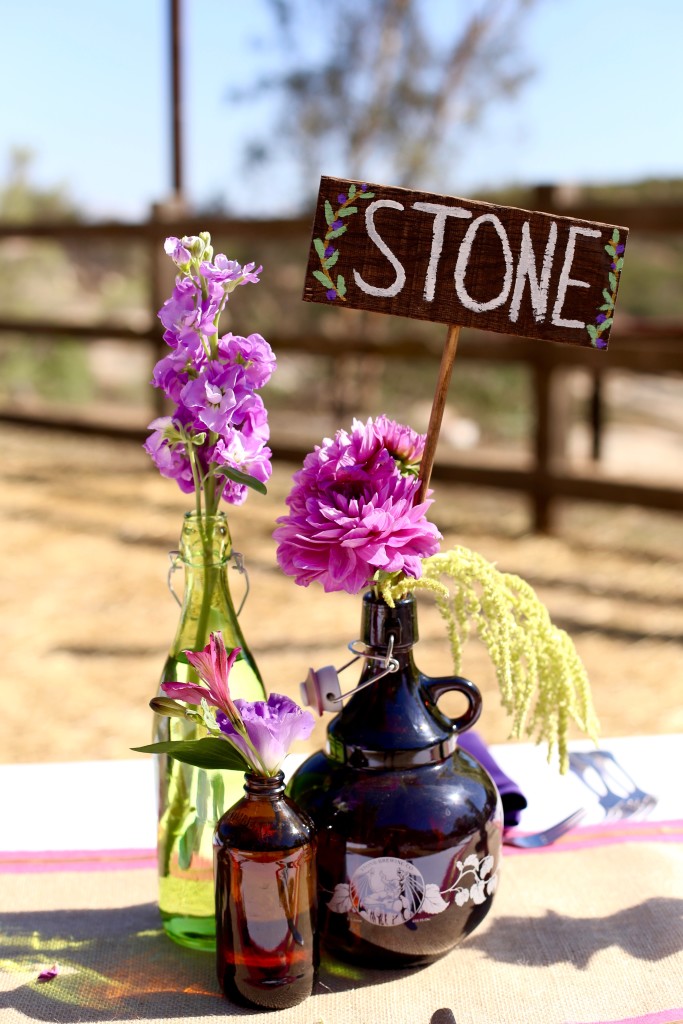 Typically though:
If it is a full bar (beer, wine, and hard liquor): 50% should be wine servings, 20% should be beer servings, and 30% should be hard liquor
If it is only Beer and Wine: 60% should be wine servings, 40% should be beer servings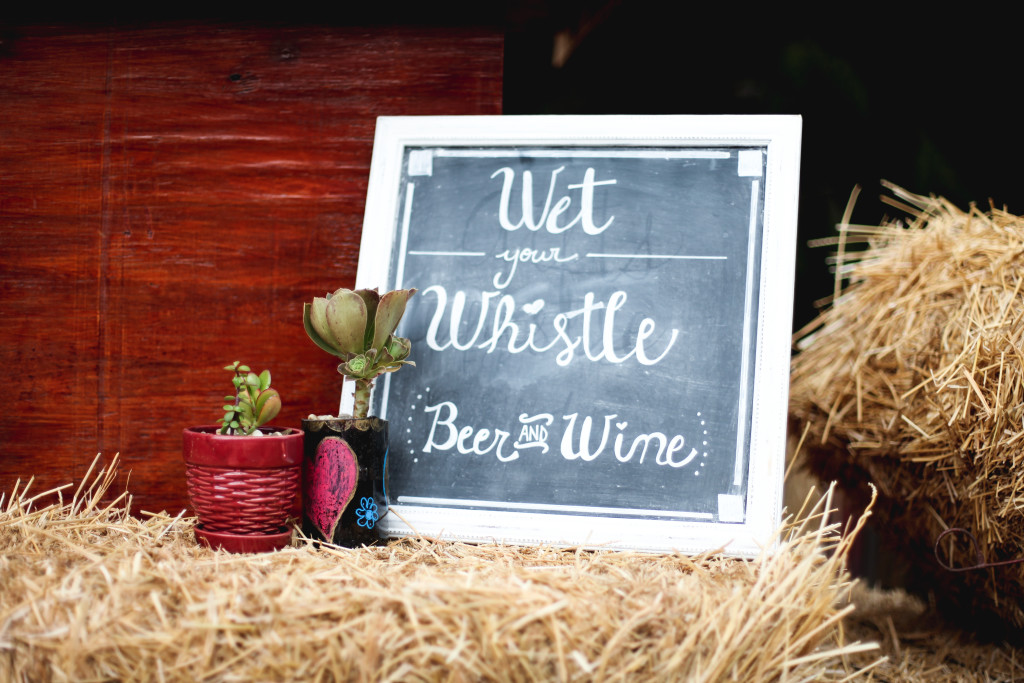 If you are having "signature drinks" in addition to the above: estimate that each guest will have just one. Very rarely to people go back to order a second sig. cocktail. And not everyone will be as adventurous to try even one. But don't stock up on the fixings, because unless it is pre-mixed, it will just turn into shots later in the evening.
At the end of the day, people will drink whatever is behind the bar because it's free (to them at least)! In my personal opinion, having been to SO many weddings, Beer and Wine bars get everybody happy and almost nobody sloshy! It is a very easy way to keep your guests tamed and have the elegance of your wedding last until the very end of the night! Full bars are, of course, FUN! But there is always at least one person who is a little too ambitious with the amount they consume and they become a burden on the other guests/vendors.
For a fun way to help your guests remember to finish their drinks from earlier, and help conserve some of your rented glassware, use these handy little cards!
I print these on colored card stock to match the color scheme of the wedding, usually 4 per 8.5×11 page, then cut. Cut 1 per guest, and place one at each place setting under one of the glasses or at the bar in a stack by the napkins!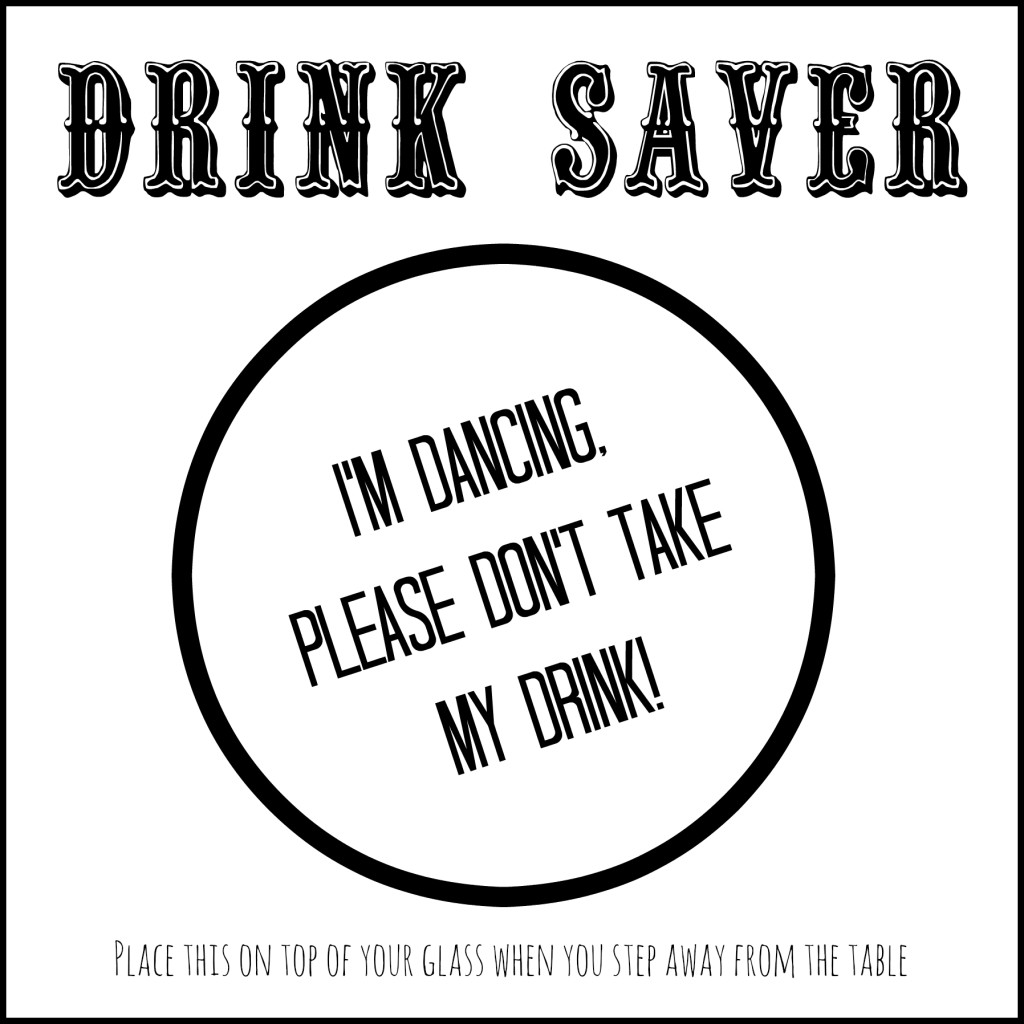 Happy Planning!!!
Find this helpful??? Please leave a comment so I know that what I do isn't unnoticed 😉