Archive for March, 2016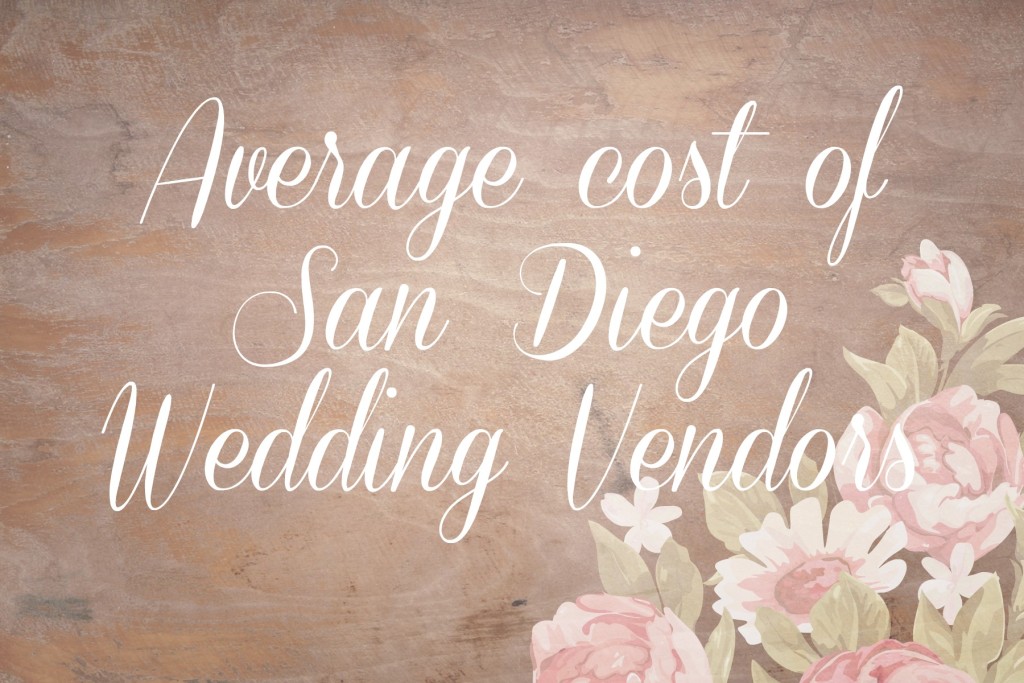 I'm here to break it down for you today, 2016 in San Diego, CA! I've seen a lot of vendors pricing, some higher than others, some astronomically lower than others. But the vendors that I've found to be the best to work with, have all jumbled together in the middle. They don't under value their work, they know that what they do is great. But they also aren't overly self obsessed, or think that they don't need to try because you're already so lucky just to be working with them. So hooray for averaged priced vendors!!! They want your business and are grateful for your trust, and they are confident that they can deliver an amazing experience for you and your guests!
So what will all that cost? Well, the average wedding in San Diego (for the normal couples) is between 18-25,000 dollars. Obviously, some are lower, some are higher, but that range pretty much sums up the normal average cost of a wedding. Anything more than 25k means that you probably wont need to pick and choose what's most important to you, or make sacrifices when it comes to vendor list or guest list. But anything lower means that you will probably be asking a friend or family member to do something for you, or need to choose between a fancy photographer or fancy caterer, and to that I advise that you analyze your priorities!
So that's the overall budget. But here is the breakdown of each vendor category:
Officiant: $300-500
Ceremony Venue/space: $1000
Flowers: $2300 (obviously, this depends highly on how many arrangements you need, and what kind of flowers you prefer. Wild flowers/herbs will cost less, the garden look will cost you more, and tropical flowers also have a large range of costs. But the average bill for the simple but elegant weddings that I see often, is around $1800-$2300)
Full Planner: $2800
Day-of Coordinator: $1000
Reception Venue w/food, tables/chairs/etc: $15,000
Reception Venue (private space rental): $4,000
Full Service Catering: $40-70 per person ($8000-10,000)
Rentals (for empty space): $1200
DJ: $1200-1500
Invitations: $2-3 per invite
Cake: $600
Photographer: $2500-4000
Videographer: $2000-3000
There it is folks! Again, obviously you don't have to be spending this much to have a wonderful day. And you can certainly spend more if your budget and preferences allow. But if you look at the middle, this is about what it takes to have an all professionally done wedding in San Diego, if you are planning and booking during 2016. If you need more assistance, just email me! I'm always happy to help! And if you want to know more about how to organize your spending, read this article about Wedding Budgets.
Happy Planning!
– Juliette
You're Engaged! Congratulations are in order!!!
……now what……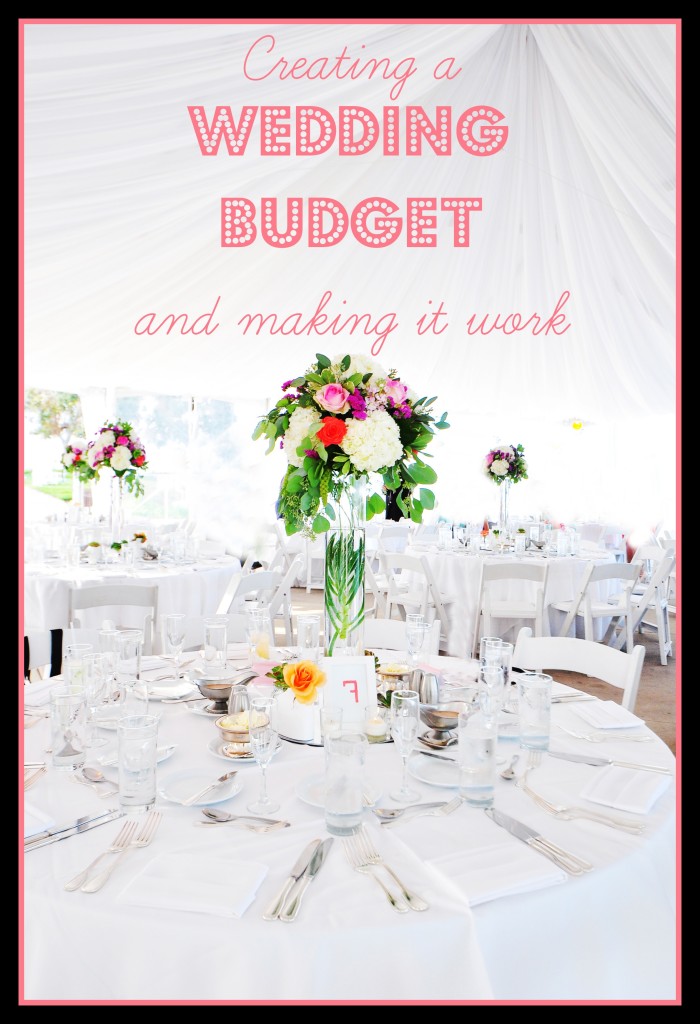 How much do you have to spend?
For most couples, money is a very stressful thing to talk about. But it is so important to start now! I suggest scheduling "the talk" after going to dinner and returning to the comfort of your own home.
1. Estimate what you can save:
When do you think you want to get married? What month?
Multiply the number of months left until the wedding by how much you and your groom can realistically set aside each month. If you think you will be paying for most of the wedding yourselves, think about picking up a small part time job a couple nights a week. Or maybe just babysitting or dog walking… every little bit is going to help!
2. Talk to your families
Muster up the courage and ask your parents, and his, if they are planning on pitching in on the wedding spending. This should be in person if possible. If they say yes, ask them for a specific dollar amount. Tip: Estimate to spend a little less than what they offer, this way if you need money at the end of the engagement, they wont be burnt out on resources! Now is also a good time to ask any other family who may be inclined to contribute.
When you add everything up, subtract about 10% to allow for last minute costs and overages.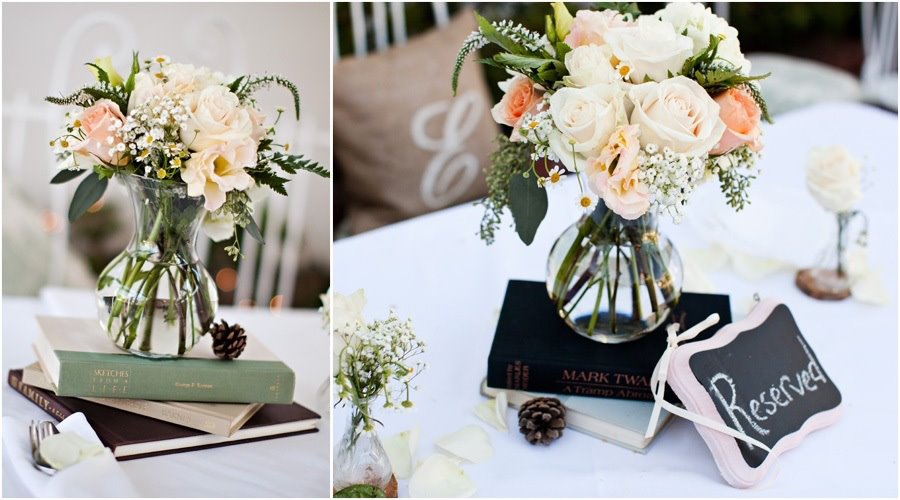 Now that you have your budget total…
How are YOU going to spend it?
There is absolutely NO right way to spend your budget! It is personal to you! So how do you figure out where your money needs to go?
Make a list of what you will be spending your money on…
The Dress The Tux Ceremony Location Reception Location Wedding Planner (full/partial/"day of") Rentals Food Flowers (Personal, Ceremony, and Reception) Officiant Photographer Videographer Music/ Entertainment Invitations Stationary Cake Gifts/Favors Bar Rings Beauty Transportation Honeymoon  
Now rate each category from most important to you → least important.
For example, photography was the most important thing to me when I got married. Turns out, about 1/3 of our budget went to the photographer, because I knew what I wanted, and that was a good photographer who understood my artistic eye! For my friend, the venue was most important to her and her fiancé. They wanted a mountain view, with a down home country feel. That is how they were both raised, in different parts of the country. And it was a big deal to them that they were able to find a venue with the same qualities that could make them feel at home!
Once you have figured out what is important to you and your groom, you can start spending accordingly. But don't just start spending, do some recon… figure out what the average cost of the services and products are. I suggest googling "the category" + "your city". A lot of wedding vendors make you email them for  a price quote, but some will post the prices on their site! Look at these vendors prices to get a estimate of what the average cost is in this category. Factor this info into your spending as well. Make sure you are following your prioritized list to gage how much of your budget should be allotted to each wedding category.
Combine, Edit, Save, and Spend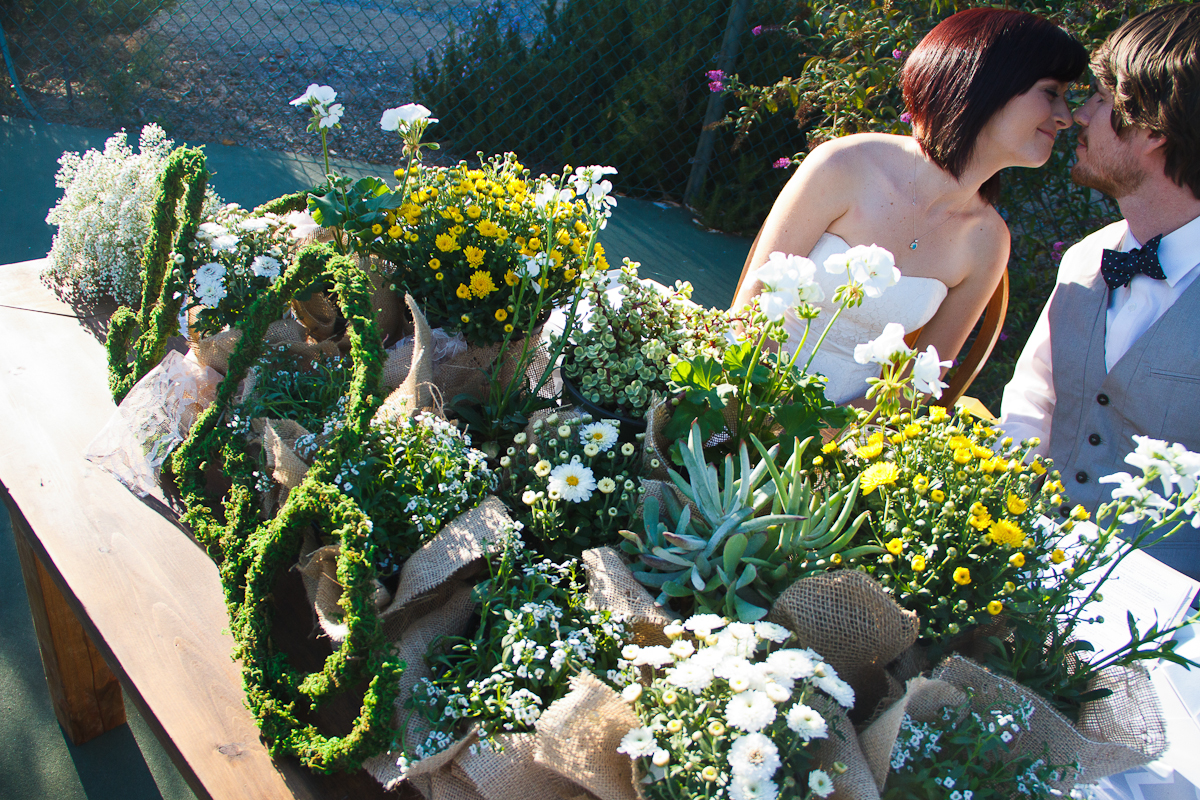 Combine:
Start thinking of how you can combine elements! Check out the live plants featured above ↑. A potted flower or succulent placed on the tables as centerpieces, can double as favors to the guests sitting at that table! They can even triple as place cards by stringing tags with the guests name or the family name around one of the stems.
Edit:
What is down at the bottom of your list, that neither you or you fiancé really care about. Maybe it's a professional officiant or a traditional 5 tier wedding cake. Spend less or even nothing on the items and services that mean the least to you! I don't care how much money you have…The less you spend on things that you don't want the more you can spend on the items you do want!
So what do you do when you future in laws step in and say that their has to be "a cake"? Here's the rules: You can not ruin your future relationships over you wedding plans. As messed up as it may sound, you have to listen to what everyone wants. But when there is no room in the budget for it, say just that! "We simply can't afford it with everything else that we need to spend our money on. We would love to have "a cake", but other items have our priority. If you would like to pay for "the cake" we would be more than happy to help you pick it out!" But remember, if they pay for it, they have a say in it! So be careful what you relinquish power on, make sure it's not something that you have to have exactly your way. These are bottom half of the list items!
Save:
Look for ways to save. Be creative. DIY, or enlist the services of your super hip and crafty aunt. My cousin's new wife sewed each persons napkin and the table runners! This added so much pattern and charm that a simple centerpiece and the basic white table cloth and plates from the catering service was all that was needed to make the reception tables amazing! Not to mention, it made each of their 150 guests feel so special.
Look to who you know! If they meet your style and standards, reach out to the people you know to help you out a little! If they are professionals, remember not to ask them for too much, as they make their living based on the services that you are likely asking them to discount. Be respectful, and they will reciprocate! If they are hobbyists, offer them a little something in return for their service. If they refuse payment, at least hand them a gift card and a thank you note on the big day!
Spend:
Take advantage of a planning notebook or a online wedding guide. Wedding Wire has the most comprehensive budget tracking system I've ever seen, and it's Free!!! It will help you estimate, track, and adjust your spending. They also have a payment reminder system that will remind you when you have a payment coming up!
Leave some money for the last minute expenses. Even the most organized bride is going to have the last minute blowout shopping trip to Michaels or some other craft store to pick up "all the other things"!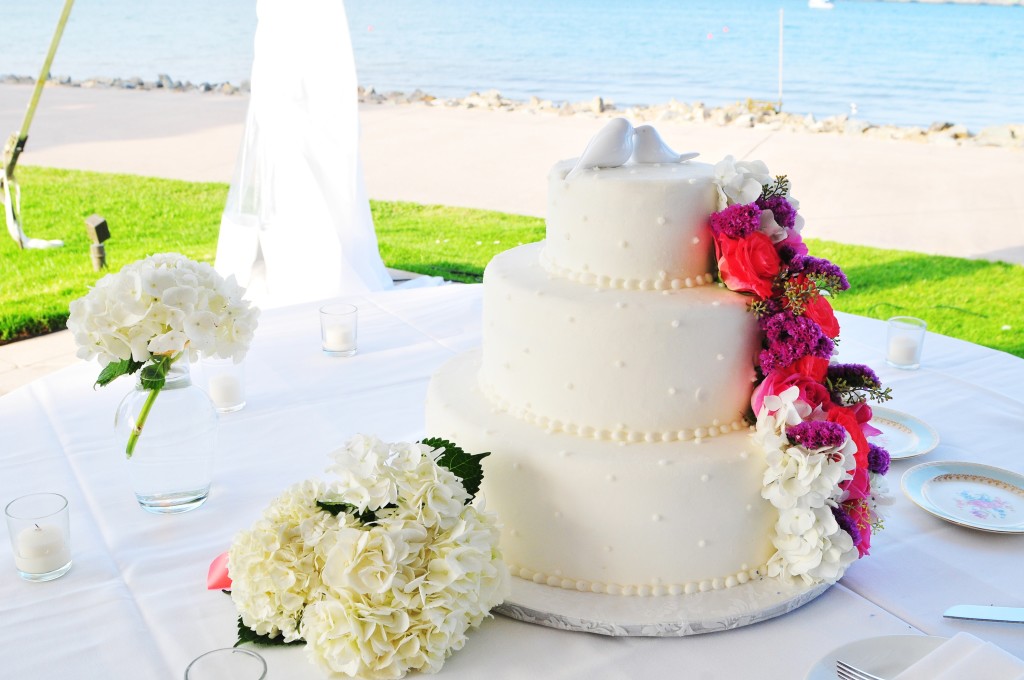 Remember for tips and tricks on ways to save, read more of what the Simply Elegant blog has to say! 
A couple other budget friendly blogs I LOVE to read:
Check out my services for Wedding Planning as well as "Day of" Wedding Coordination! If you need help getting started, schedule a free Start up Consultation with me, where we can talk about your wedding plans, I can give you some great information, and we can talk about which wedding planning services might be right for what you, your budget, and your wedding!
Happy Planning!
-Juliette
Who doesn't love a good wedding video?! This one is sure to make you tear up a little! Of course, knowing this couple makes it all so much more special, and I am so lucky that I was able to play a role in their wedding day as their Month of Coordinator! Because I'm also the venue manager for The Bradford Ranch, I got to meet Jenny and Jake very early in their engagement! I quickly fell in love with this couple and how madly in love they were with each other! I was ecstatic when they chose me to be their day of coordinator, for the shear reason I would get to spend more time around their magnetic happiness. Thank you for letting me help with your wedding, it was such a joy from start to finish! And thank you Like a Letter, for capturing every important moment of their special day in such a magical way!
Venue: The Bradford Ranch
Awesome video skills: Like a Letter
Month of Coordination: Me!
Flowers: 96 Flowers and 13 Stems
Rentals/DJ: Bwatt Entertainment
Photography: Jessica Fairchild Photography