Archive for October, 2014

This post will be short, but I just had to share after finding these awesome sites. Some I already knew about, but there are so many more! Did you know that there are sites that allow you and others to sell your once (or gently) used wedding products! You can make some of that overspent money back after the wedding, and help other brides who are in need of making their smaller than average budget work! Think: Craigslist for wedding decor and goods, but with less creepy spammers! (Yeah, I'm talking to you Prince Ali from North Dakota). Click on the sites below, and save money on your vases, favors, escort card displays, photo booth props, Etc… There is even a site to help you find your perfect dress!!!
(And NO, the blogs and sites that are listed above have not given me anything to post about them!!! I have always and will always just post content for the pure fact that I think you need to know about it, or I have personally found it to be a good resource for my brides! Thank you!)
Cheers!
-Juliette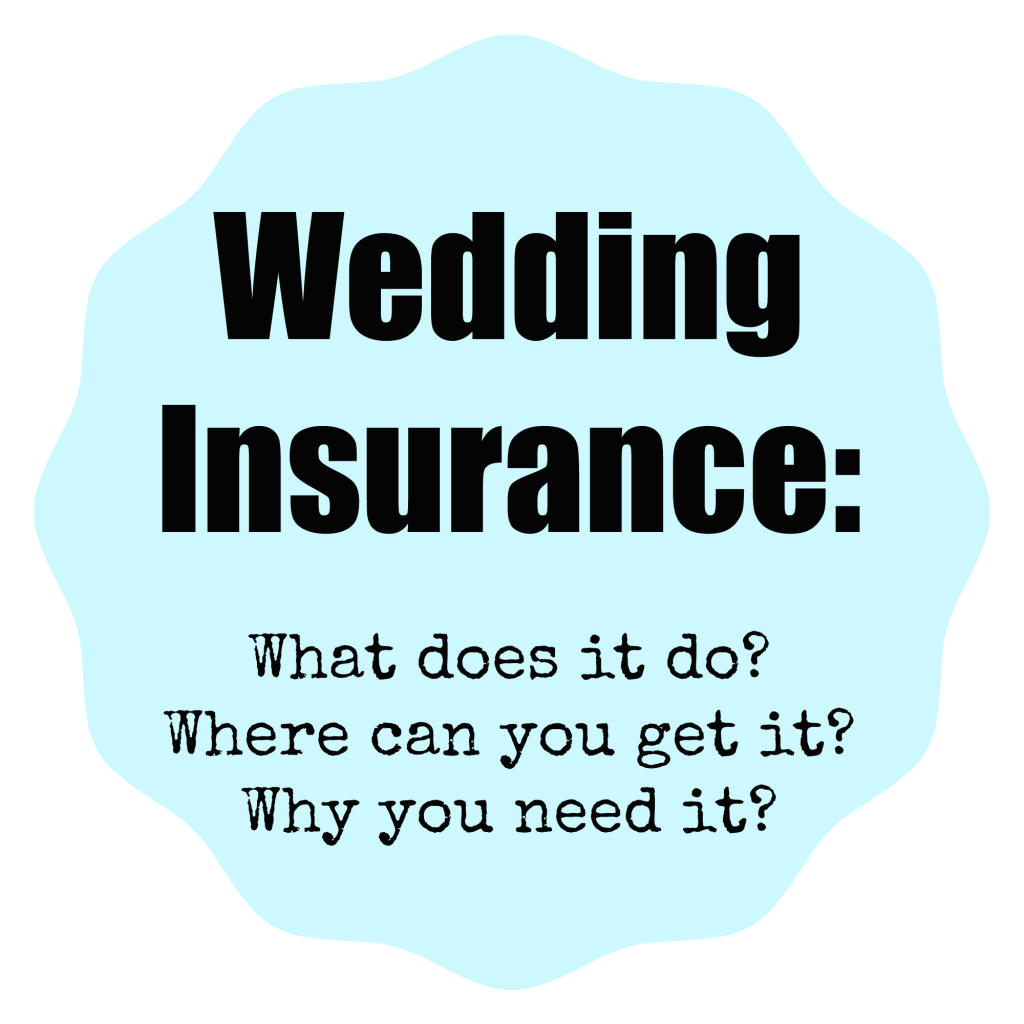 First, I would like to thank Reviews.com for their incredible research. A lot of the following information is taken straight from their article found here: http://www.reviews.com/wedding-insurance/ 
So what is Wedding Insurance? and What does it cover?
You are spending thousands of dollars on your dream wedding! There are few cases where this is not a true statement. You've chosen a venue that matches your personalities perfectly. You've chosen, what you hope to be, reputable vendors that will make your day flow smoothly. You've even hired yours truly as your day of coordinator, so you know everything will go as planned! (wink, wink!!!)
I'm going to let you in on a little secret, there will always be something to fix when it comes to a wedding! And those horror stories that you hear, don't always happen to people who didn't plan as well as you have. And they aren't always bad people that the universe decided to punish! Thing happen! Sometimes it's minor, like the groom's boutonniere breaking while he is getting pinned. Or the ring bearers feet grew two sizes the night before so his shoes don't fit. These are minor, and can be fixed (or at least dealt with). But what if something major happens? Your beautiful forest venue is being threatened by a wild fire. Or the bus, that was supposed to shuttle your guests to the wedding, breaks down on the way to picking them up. What then?
If you have wedding insurance, having to find last minute replacements and new costs incurred because of that, ARE COVERED!
Also covered in most event insurance policies:
the costs incurred or lost because of sickness to essential members of the wedding
the deposits lost because of postponement/cancelation relating to military deployment or job relocation
weather conditions that prevent the wedding from happening as planned, and needing to reschedule
liability coverage covers any bodily injuries that occur during the event
liability coverage also covers any damage to the venue or property during the event
Where can you get it? and How do you know which policy to choose?
For this section, I am turning it over to the pros at review.com! They have gathered information from 19 different companies and rated them! Then they reviewed the top 6 companies and what they offer in their wedding insurance policies! Take a look for yourself: http://www.reviews.com/wedding-insurance/
This article details everything that each provider covers in their policies. So if you want to compare side by side what policy gives you the most bang for your buck, this is a great resource. Here are my top pics, after reviewing the reviews:
http://www.reviews.com/wedding-insurance/wedsafe/
http://www.reviews.com/wedding-insurance/wedsure/
Why should you get insurance for your wedding?
Well for starters, most event venues in Southern California mandate that you get coverage. And a big reason for that is what's called "Host Liquor Liability" coverage. This will protect both you and the venue against any injury or accident related to intoxication.
Also, if you are spending so much money on something, you should be thinking of the best way to protect your investment! Most vendors require a large deposit, sometimes 50% up front. This is pretty standard in the wedding world. This means that a lot of money is going to be spent in the beginning of planning. If you have a year engagement (also standard), that is a year for something to go wrong. If you have coverage, and you loose a deposit due to factors beyond your control, you will want a safety next to get you that money back.
If all of the above doesn't sway you… here are some more scenarios found on theknot.com:
Janet and Dan spend months planning their winter wedding. But on wedding day, their reception site is made inaccessible by an ice storm. With the right wedding insurance policy, the couple can postpone their wedding and receive every penny they lost (less the deductible) — including money for the invites, cake, catering, attire, and non-refundable deposits for ceremony musicians, floral designer, and other vendors.
The bride's father is injured in a car accident just before the wedding and cannot travel. If the couple has to postpone their wedding, with wedding insurance they could be paid back their expenses to enable them to have the wedding when the father recovers.
Right before the ceremony, Brittany's gown catches a gust of wind. Unfortunately, the tulle dances right over to the end of Uncle Howard's cigar and the dress instantly goes up in flames. Fortunately, the right insurance policy covers the replacement of the veil and gown.
Sorry for not many fancy pictures this time around, it's all business! Happy Planning,
-Juliette