Archive for May, 2014

It's no secret that Chalkboards are a hot commodity for DIY brides! But when you try to buy them, the price tags can get a little outrageous! Go onto Etsy.com and a cute framed, large size chalkboard can run as much as $150+! Seriously, it's a chalkboard people!!! The smaller ones are easy, those are only a few dollars, but what about the ones big enough for your wedding program, menu, or seating chart? Those will cost you more than a pretty penny, until now! I've gone through the process step by step to show you that for under $20 in materials, and under 1 hour of your time (yes, just 1 hour) you can make your own gorgeous framed chalkboard!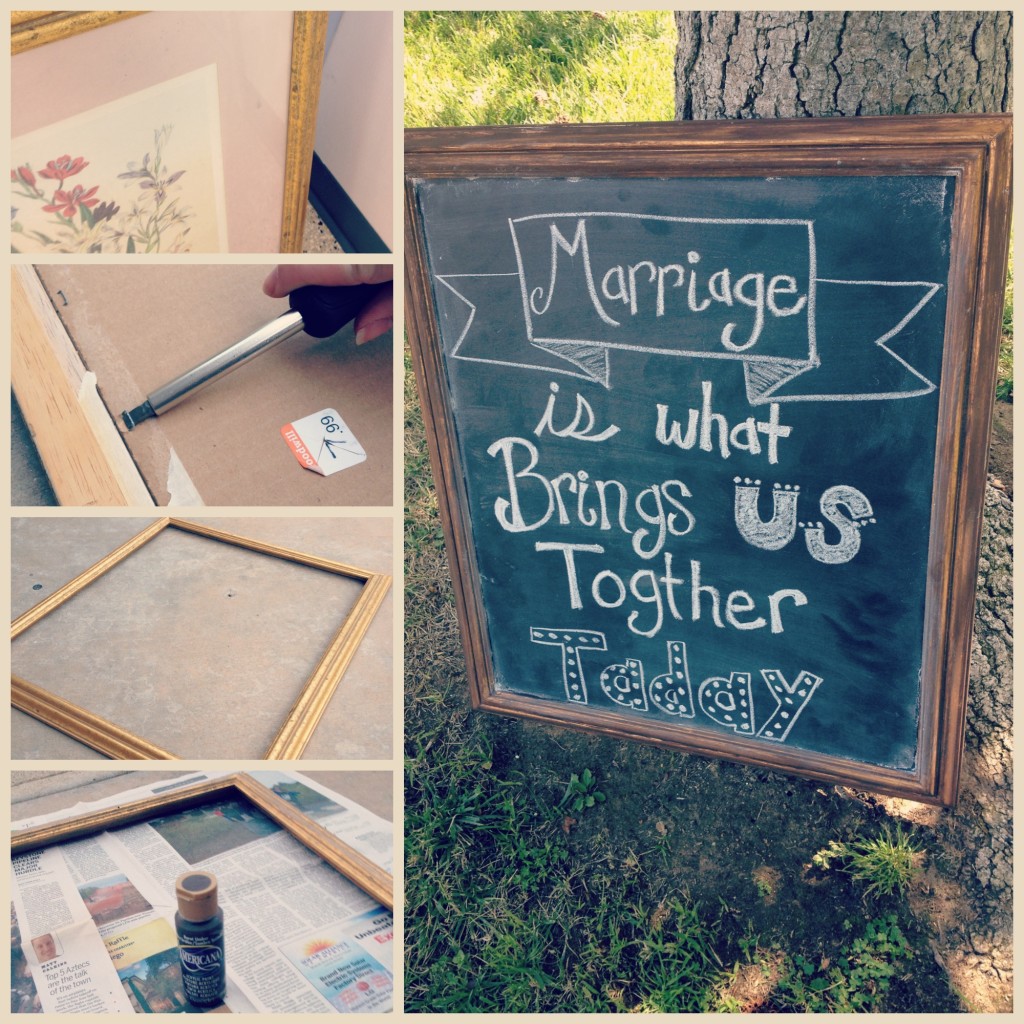 First things first, let's go shopping!!!
Find your ugly, structurally sound, (wooden) frame from any thrift shop nearby! It doesn't matter what the art is inside, or if the glass is chipped, or if the frame is a putrid orangey green color! If its the size you are looking for, Get It!!! If you plan on painting the frame to match your style (highly recommended), it is best to get a wooden frame, wood is easiest to paint. Here is my pick of the day, only $7.99!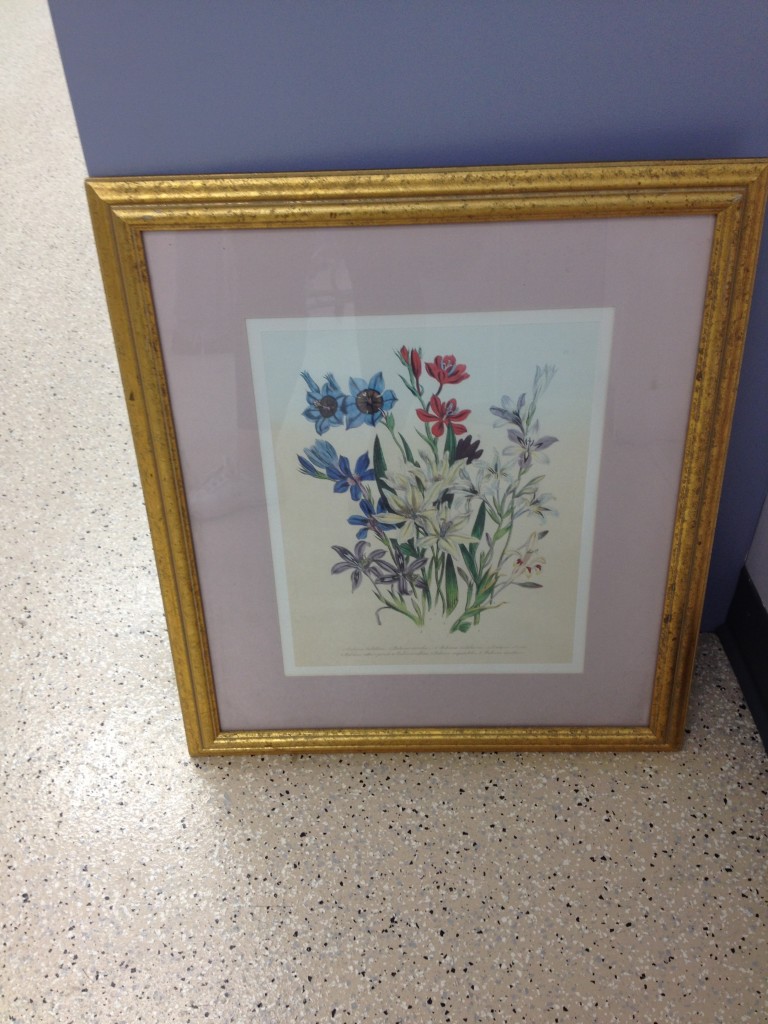 Now go to Home Depot, or whatever your big hardwood/lumber store is! I lucked out, I headed to the plywood section, and they had sheets of chalkboard pre made! (2'x2′ for $6 or 3′ x4′ for $9) SCORE!!! However, if you don't get as lucky, have no fear! just by a skinny sheet of plywood and paint it with some chalkboard paint. For best results, paint it on with a sponge brush or spray paint and do 2-3 coats. Let it completely dry before moving on with that piece.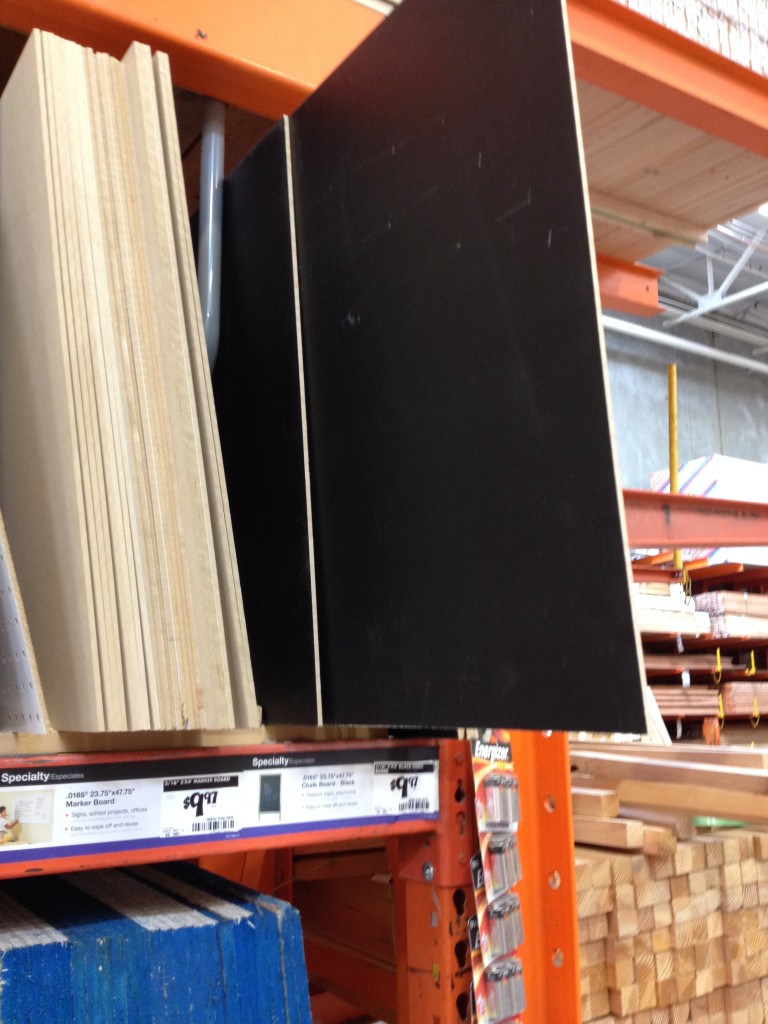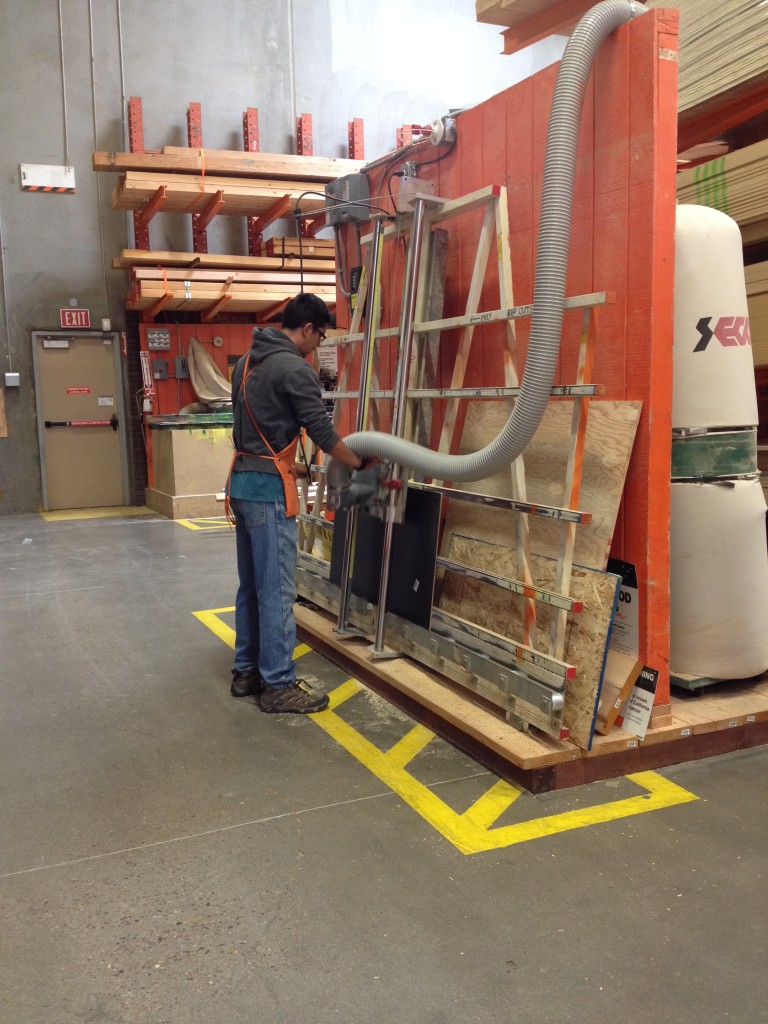 Before you check out of the lumber store with your huge sheet of chalkboard/plywood, have them cut it for you! Yes, they will cut it any dimension you need! To get the correct dimensions, just measure the art or glass that comes out of the back of your frame, or take it into Home Depot with you and have them measure it!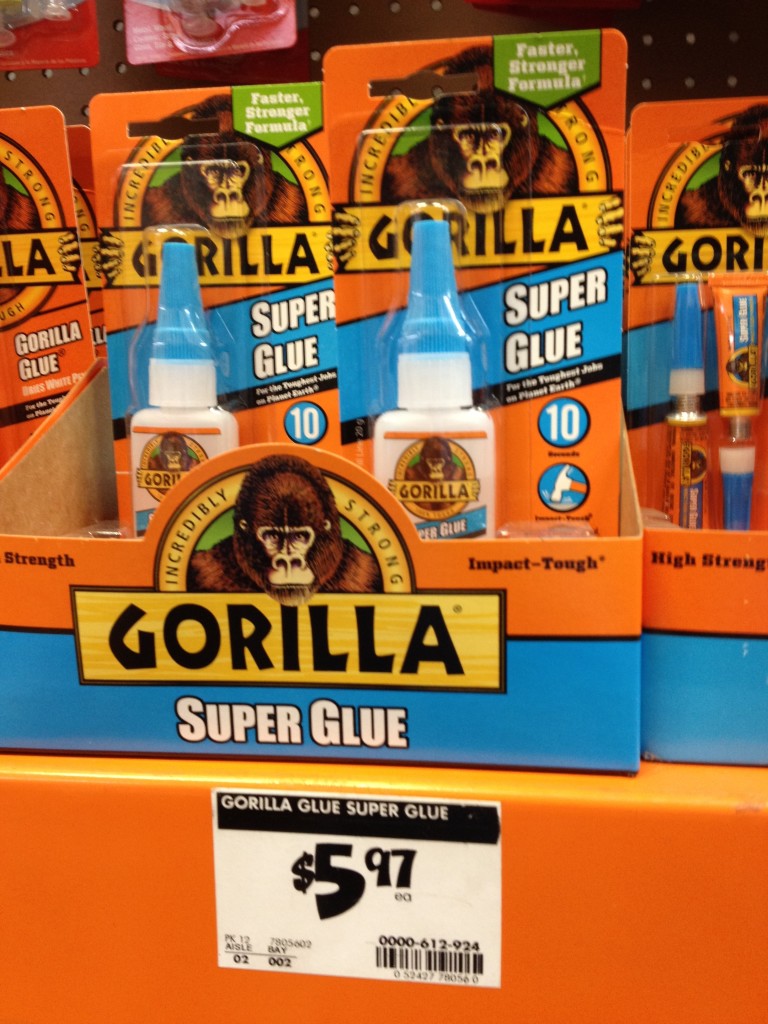 Also, make sure to pick up some super glue, or wood glue. Make sure it is the kind that dries clear!
Now, lets get started…
Take everything out of the frame
Now rough up the coating on the frame with a piece of sand paper. Just a little, you don't need to do a complete sanding job, just scratch up the paint a bit.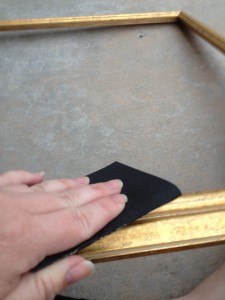 Then paint it what ever color you wish. I didn't even use a brush. I just dipped a damp paper towel in some paint and rubbed it all over. I wanted the original gold color to shine through. If you want less of an antiqued style, and more of a bold look, I suggest spray painting with a lot of coats!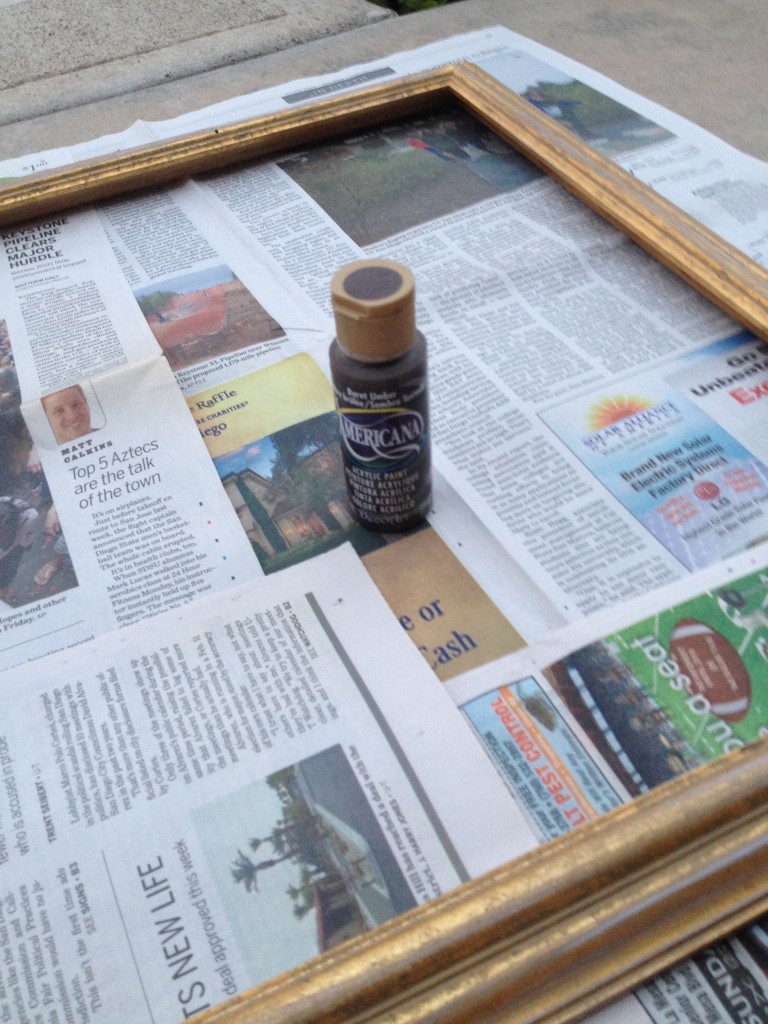 Now Super Glue the chalkboard into the frame. Be careful not to use too much, you don't want it oozing onto the visible part of the board. If you plan on using this a lot, nail a small nail into each corner to re-enforce the glue.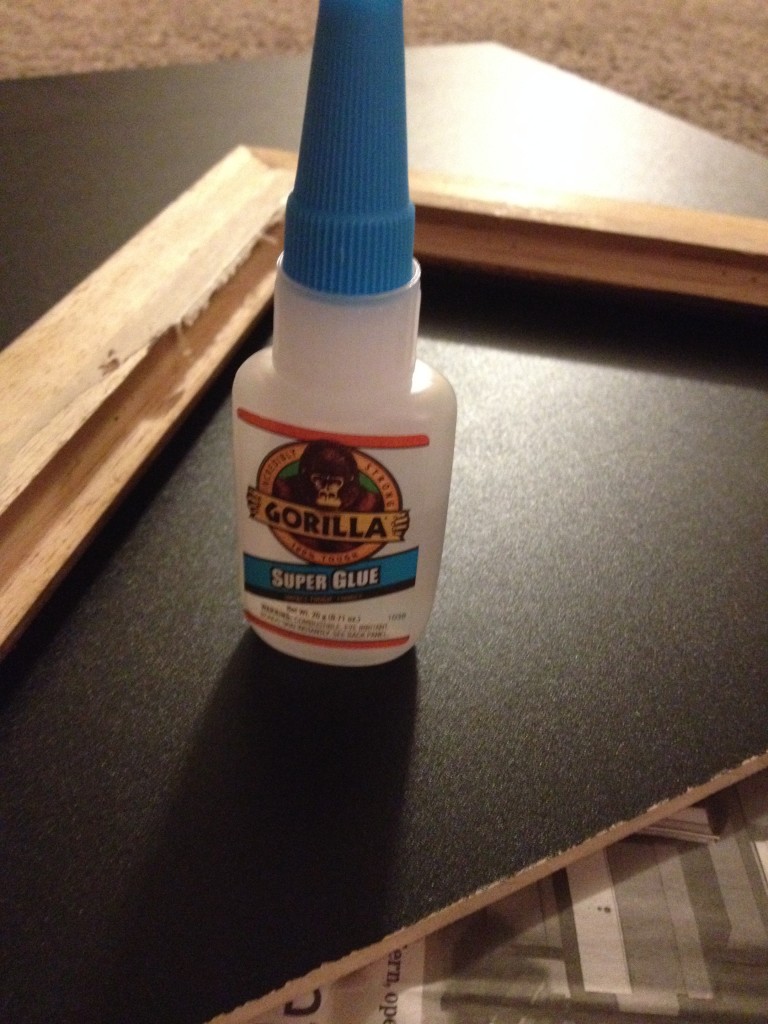 The next part, I don't have a picture for, sorry! But you want to "prime" the board. Just rub a piece of chalk all over it! This will give it a used look, which will be helpful if you need to erase something while you are writing on it. If it is a fresh board, the mistake will be so obvious, even if you erase it.
And there you have it, a framed chalkboard for under $20!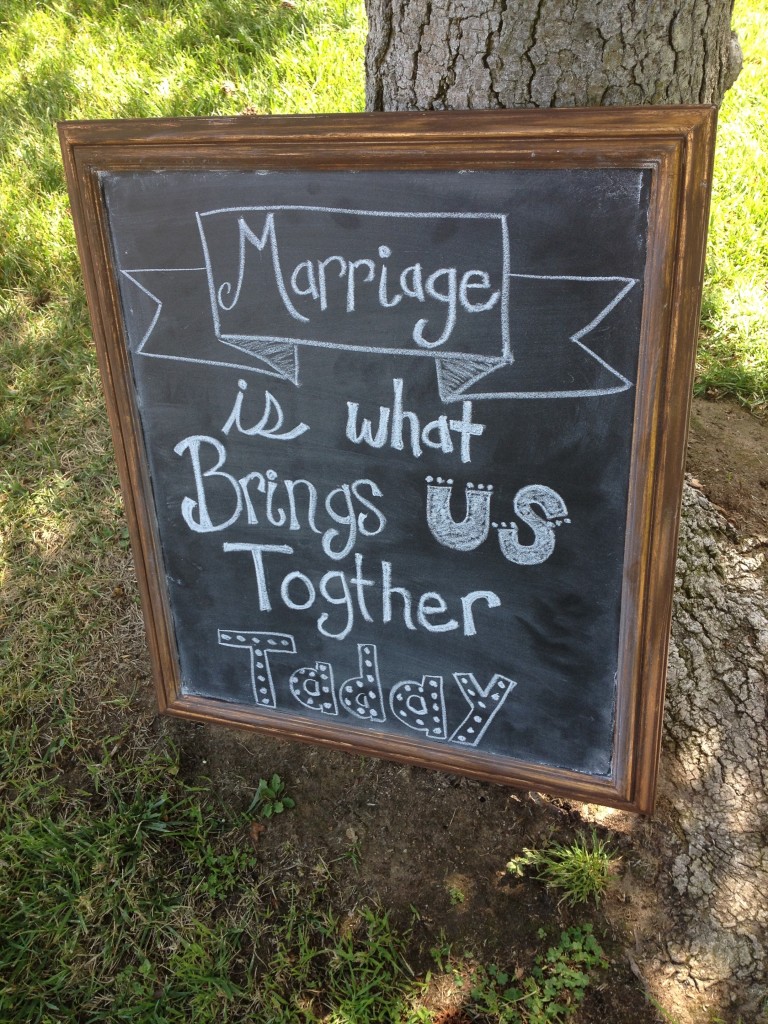 Happy Planning!
-Juliette