Archive for January, 2014
I was recently invited to design a table scape for Farm Tables and More, an awesome rental company that specializes in rustic furniture event rentals! The theme for the bridal show was "Champagne in Paris", and using a mixture of my own items and theirs, I came up with the following design! It was so much fun to create, I hope you enjoy!!!
(Photos are courtesy of Pages Photography!)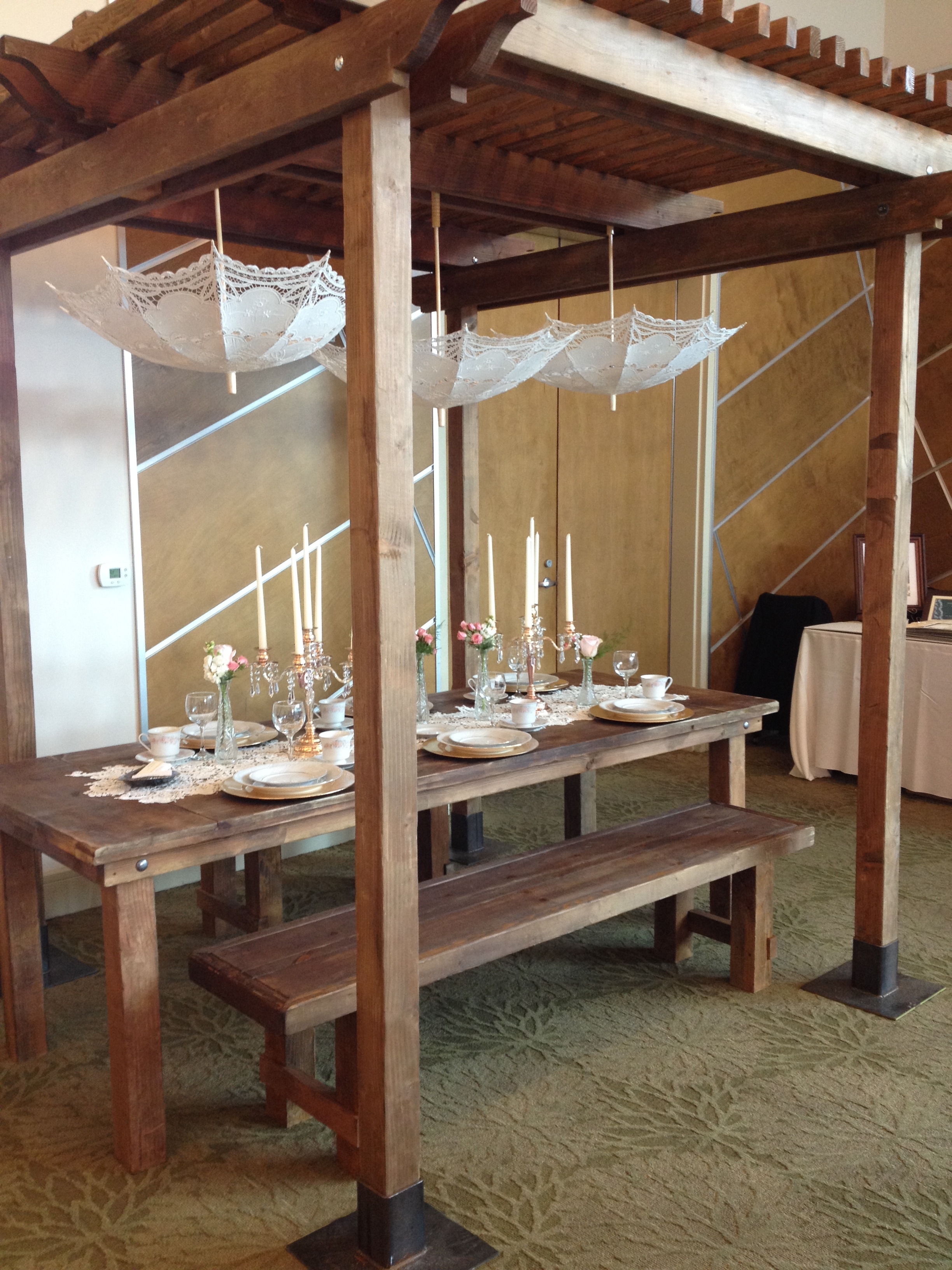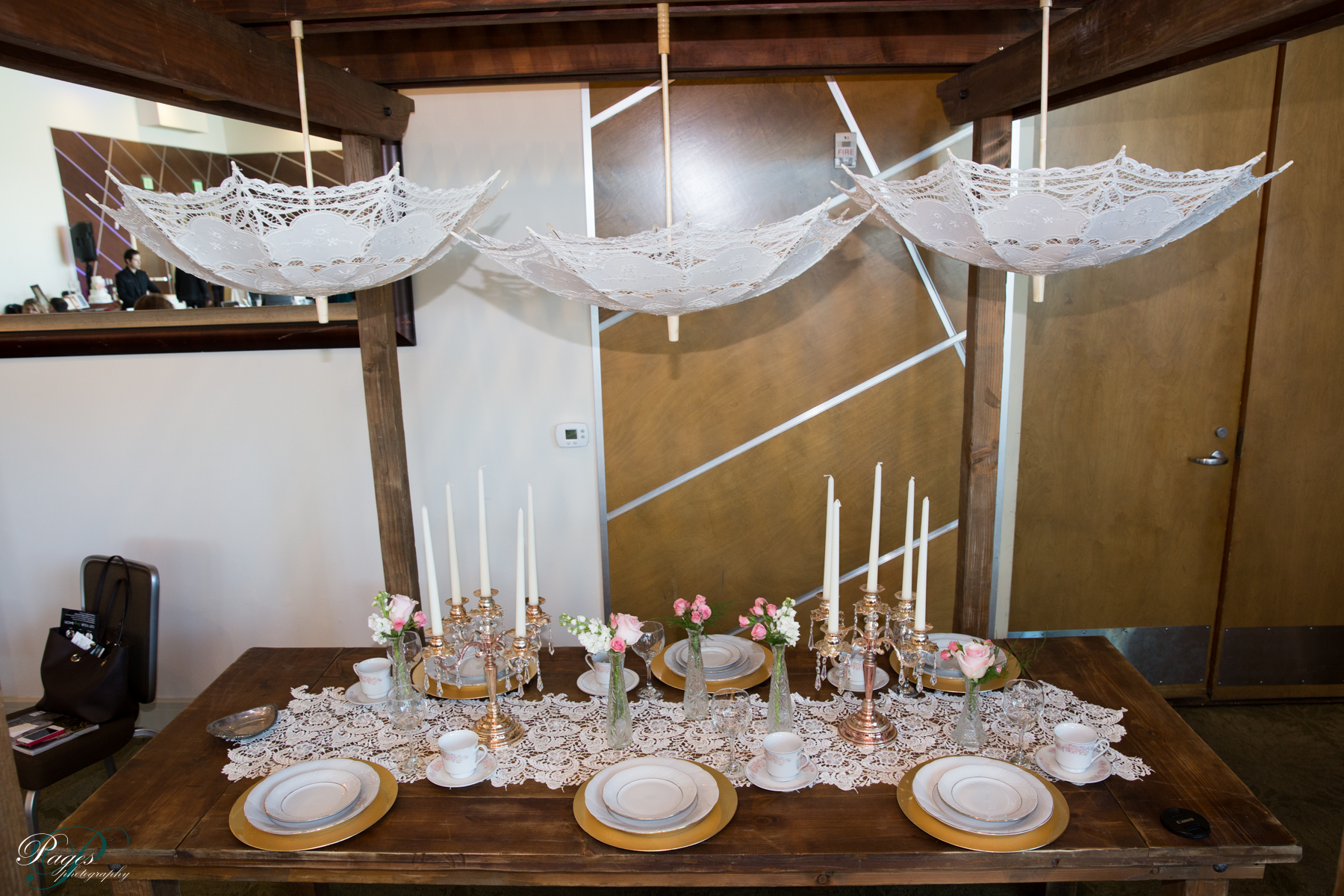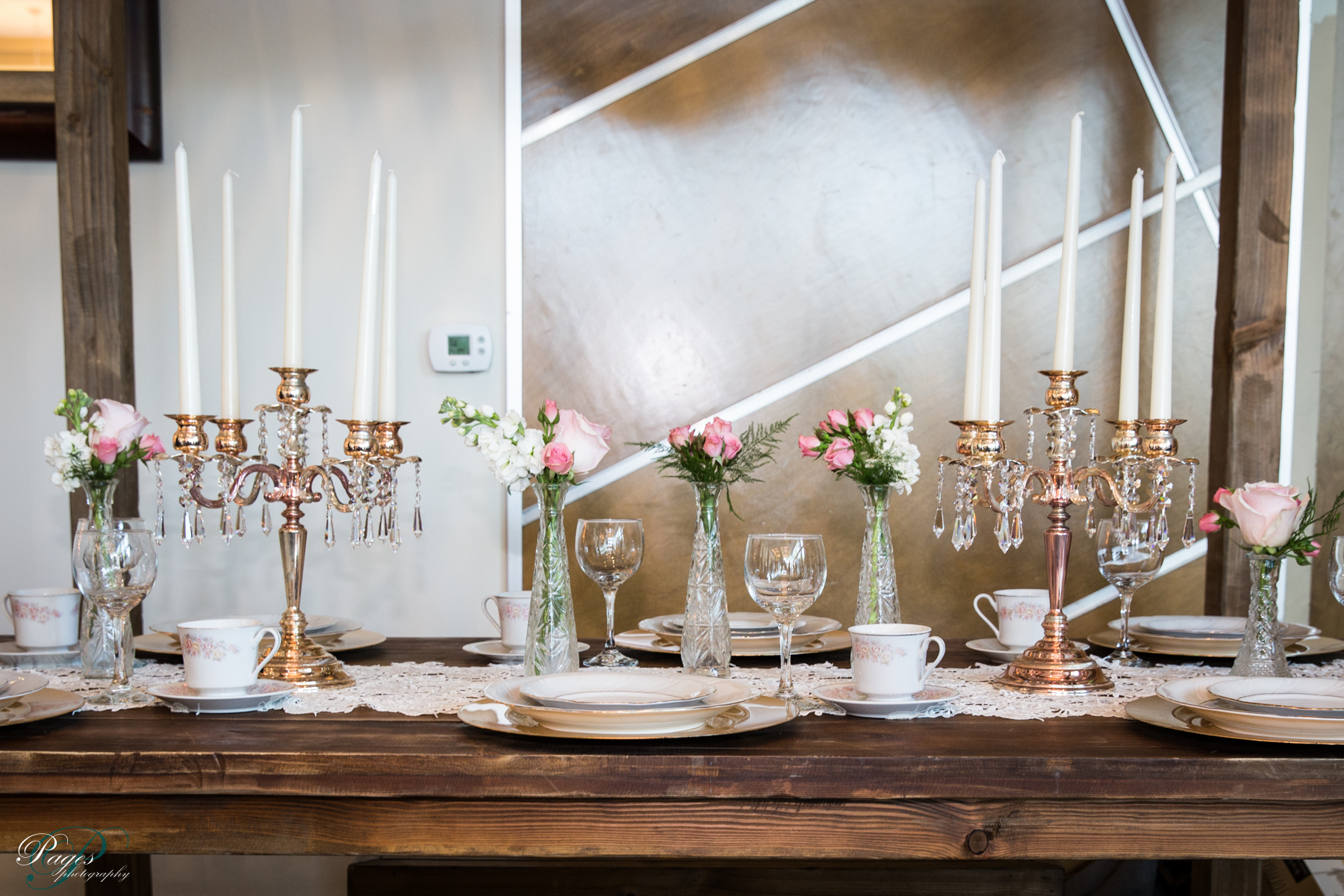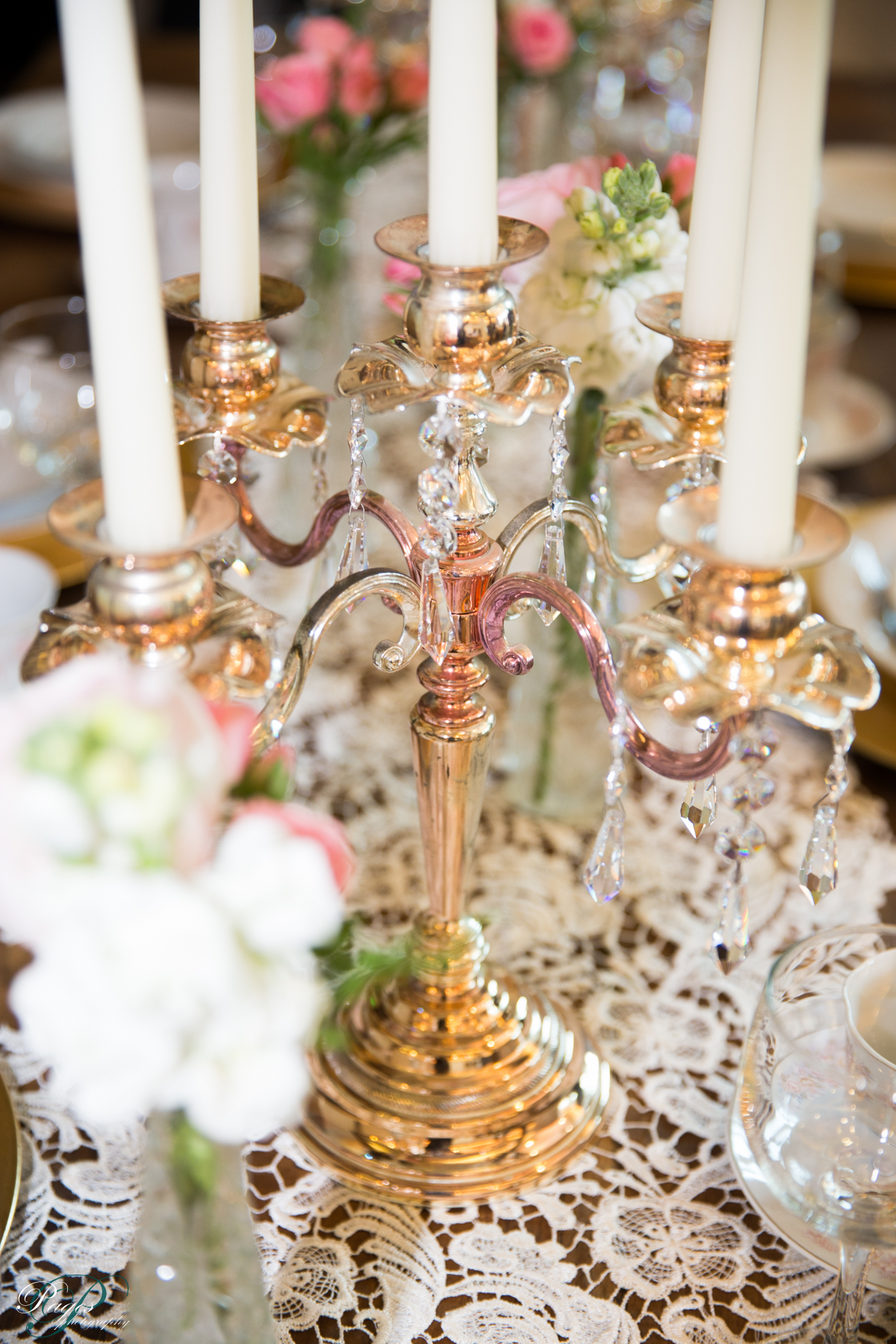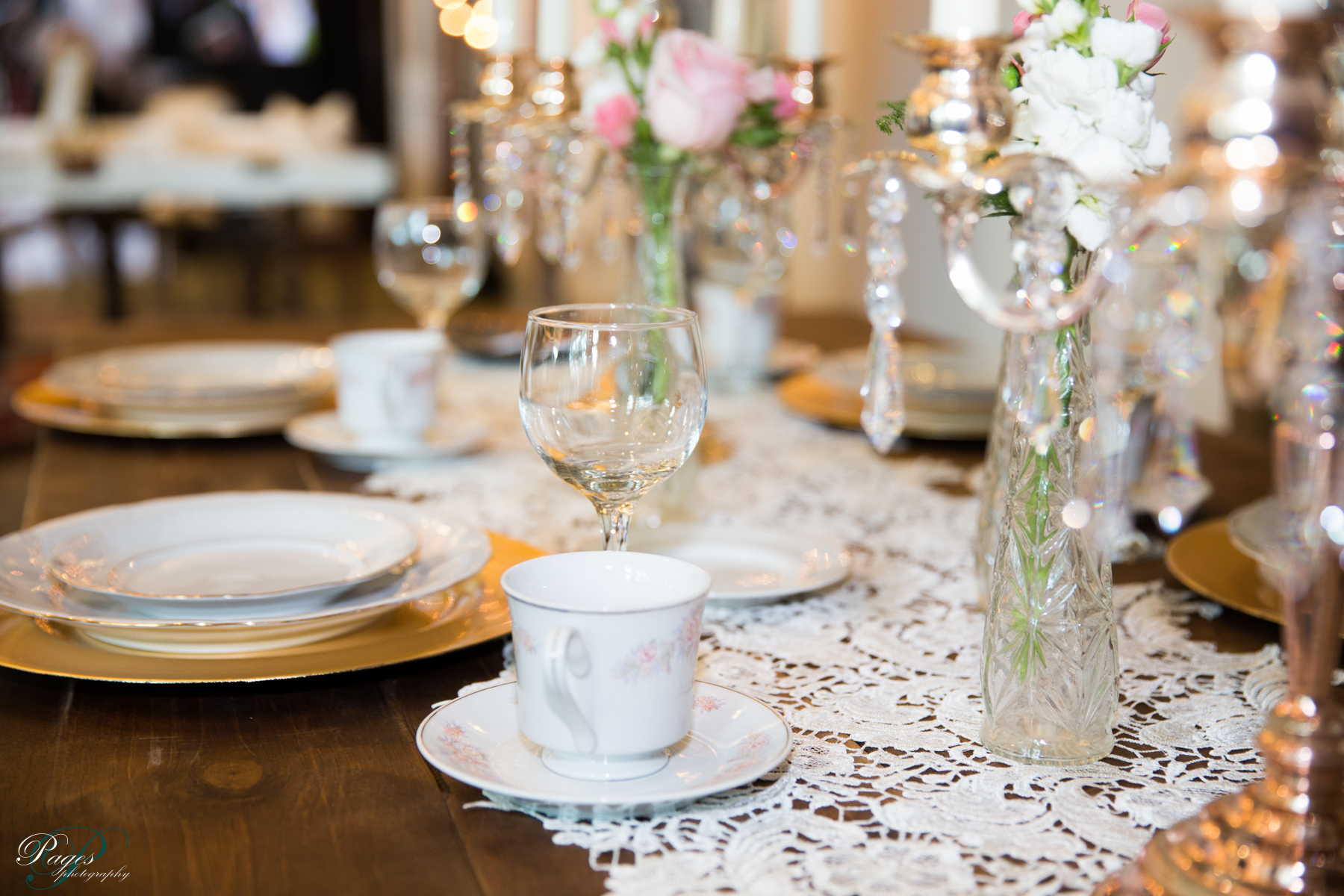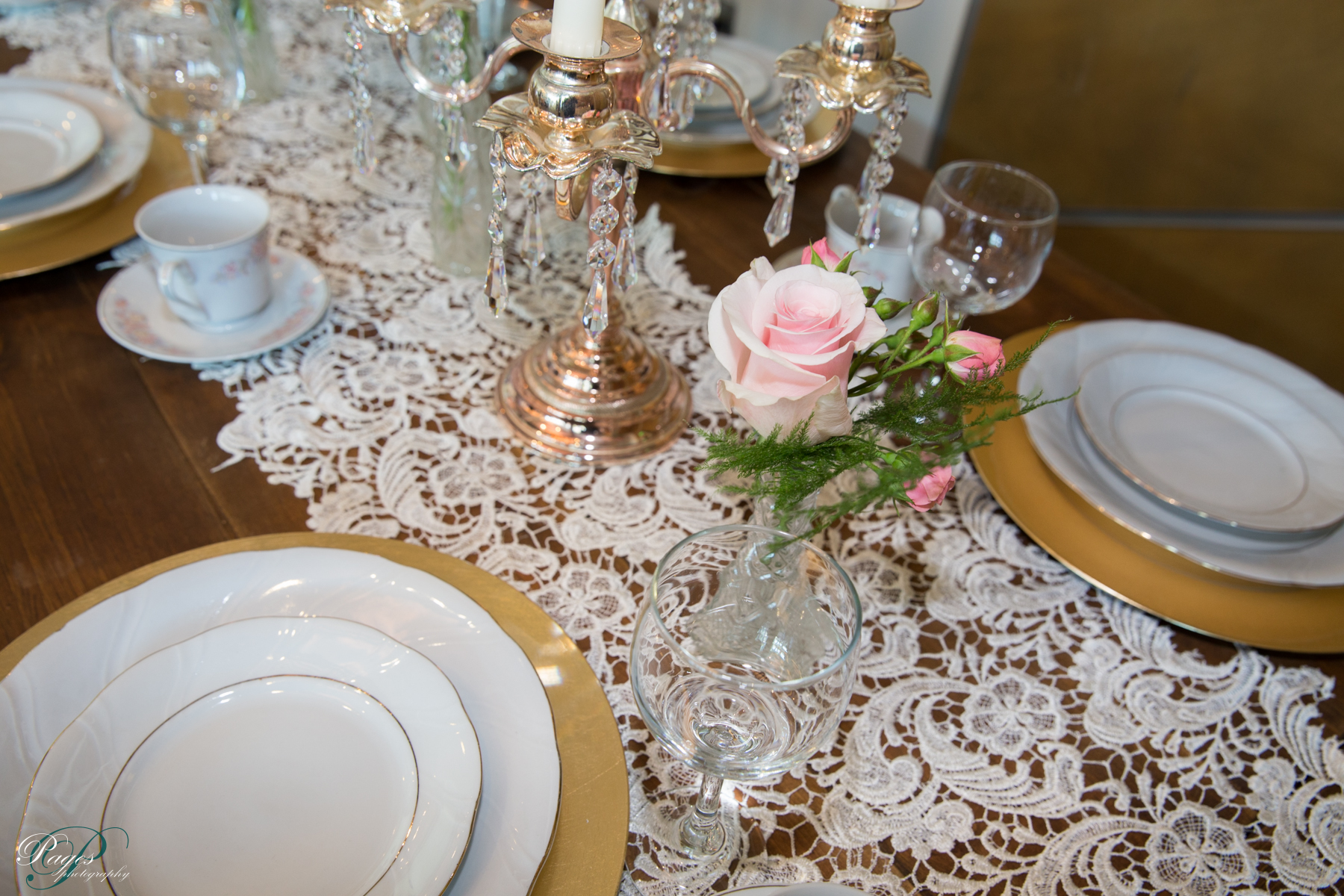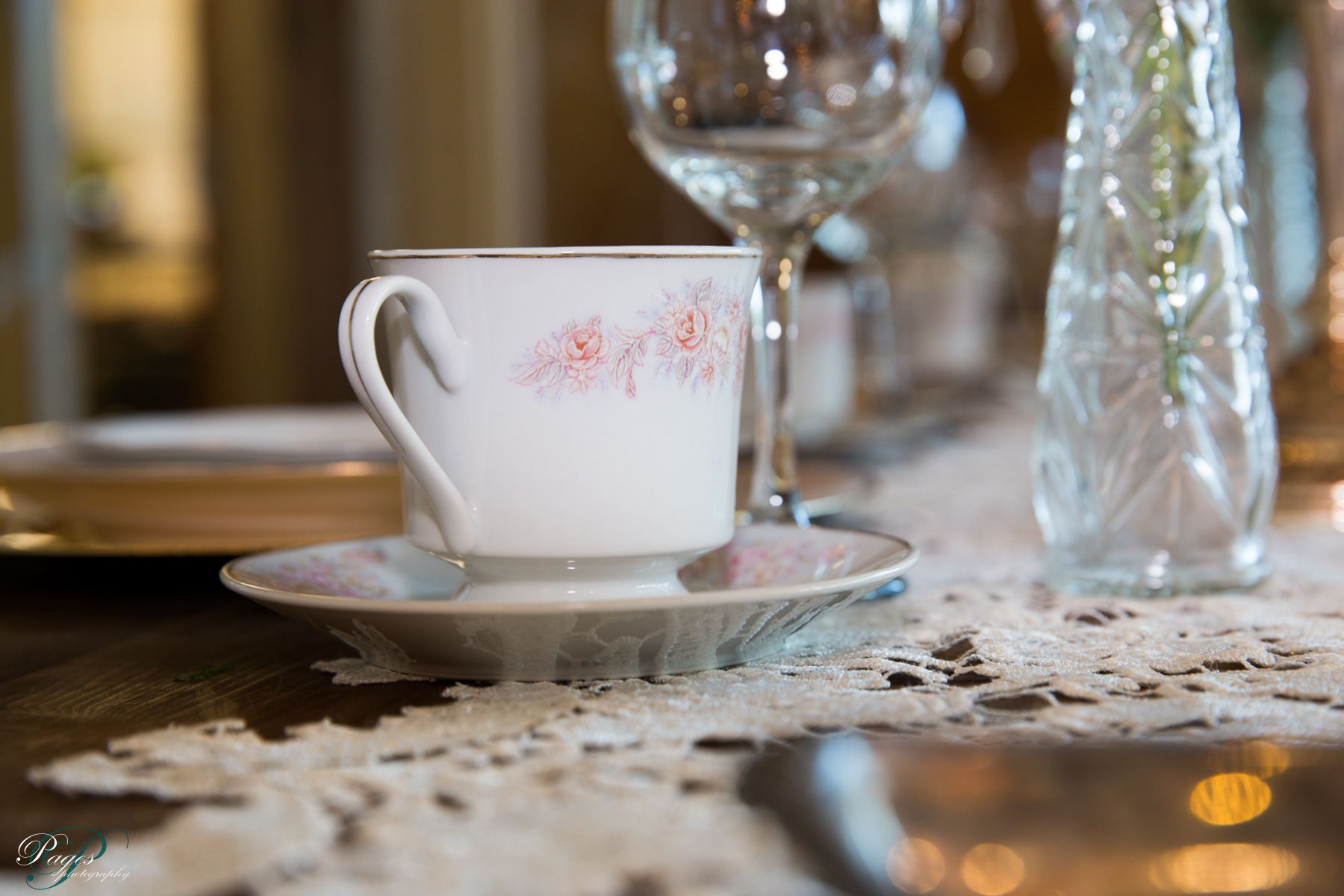 I hope this lends some inspiration! If you would like to know where to rent these items, please contact me at jf.weddingplanning@gmail.com and list the particular item you wish to rent for your event!
Happy Planning!
-Juliette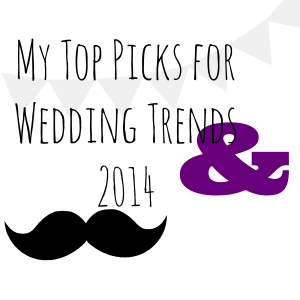 2014 is Here! and it is bringing with it a lot of hope and excitement for many, including myself! Lots of changes will happen this year for Simply Elegant Weddings, and I can't tell you how excited I am for all my new clients to get hitched! There is always a lot of talk on the major wedding blogs about drastic changes in wedding trends. Sometimes they are right, and sometimes they are quite off base. Although we are all influenced by trends in almost everything that we do as a society, varying wedding trends from year to year don't always make a big impact right away. It may be a couple years before we see some of these trends happening in every wedding. That being said, they are still fun to follow! I've compiled some of my predictions for this new year of weddings and events. They are based off of pretty much everything around us, because when you think about what you want from your wedding, you think about the things that you are drawn to in your everyday: Fashion, Music, Food, Games, Movies, Interior Design, and Advertisements.
There is one major theme that I don't think will be going away anytime within the next generation or so, and that is PERSONALIZATION!!! Wedding details are getting intimate. More about who the couple is, and less about disco tech party lights. A lot of this has to do with the fact that more couples are starting to pay for the shin dig themselves, rather than the parents. This sometimes means more DIY and tighter budgets, which is code for more creativity! But what it really comes down to, is who ever is paying, does the picking! Instead of the parents footing the bill and having a party they think they are supposed to have, you are coming up with the funds and spending it on what makes you happy. Out with tradition, and in with fun!
First on my pick list: Sleeves, Necklines, and Backs, oh my!
Taking inspiration from Jackie O. and Princess Kate, modesty is making a come back! Lace and Sheer necklines accompanied by some adorable cap sleeves, and some amazing back openings makes for 2014's sleekest wedding gowns! Check out these favorites:
The Color Purple…
Cool, Bold, and impactful colors such as saturated purples and blues will make a big impact on small intimate affairs. Use the colors everywhere to be over the top bold, or use the intense color sprinkled with more natural decor and candles for a lighter, romantic evening. Either way, big color is the way to go, and it will go a long way!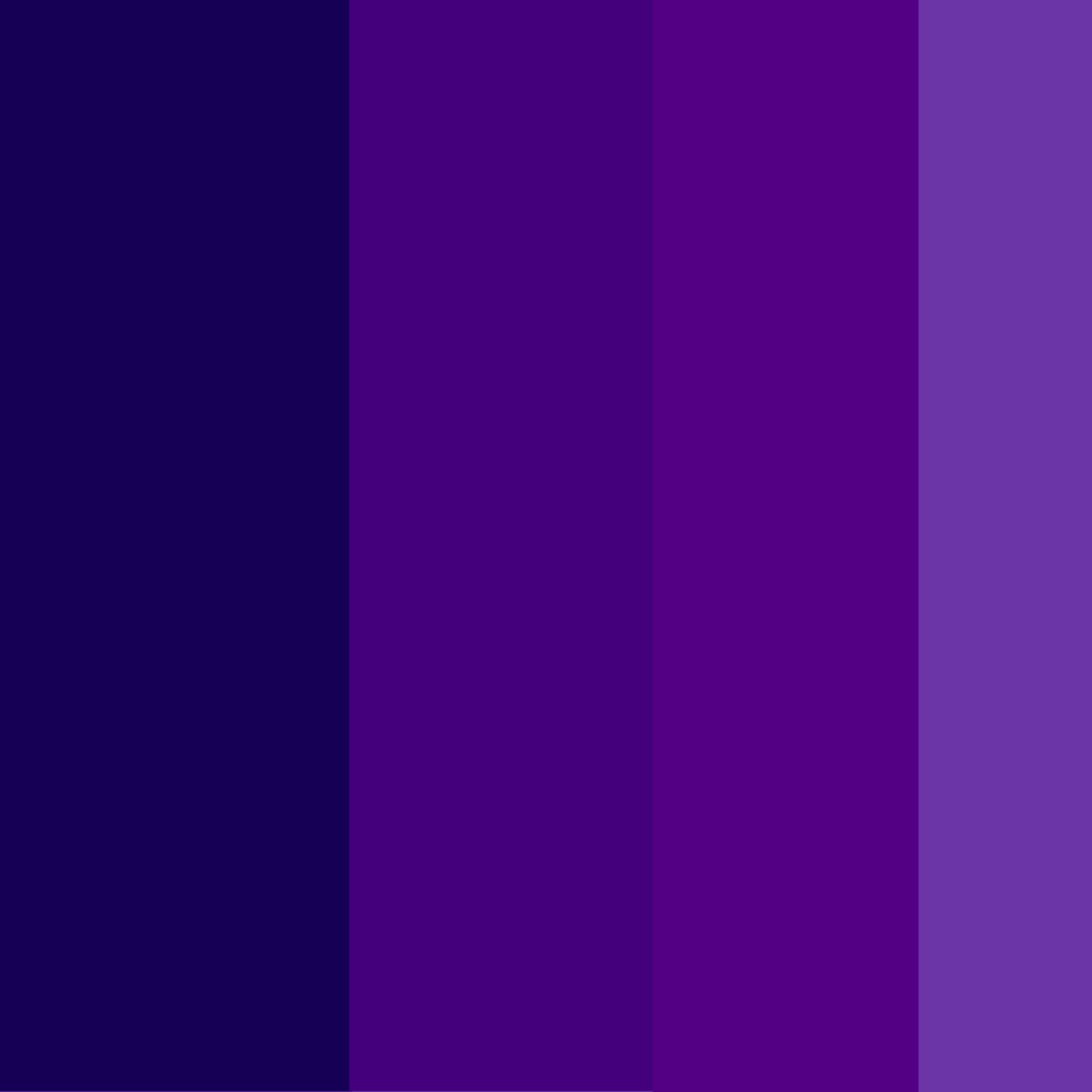 "I'll be on my Suit and Tie"! The look is slim, ultra tailored, and unique to him. Let your groom take the reigns on picking out the outfits for him and his bros. It might not sound sane to put him in charge of such an important job as fashion, but he will appreciate it! Let his personality shine through, just like you with your dress and shoes. That doesn't mean that you can't try out that inception trick and randomly flood his vision with images of sleek and sexy looking men's fashion before he makes the decision on what to wear! After all, all men, secretly or not, want to be like Justin in that video! Just make sure he thinks that he is doing the picking (wink! wink!)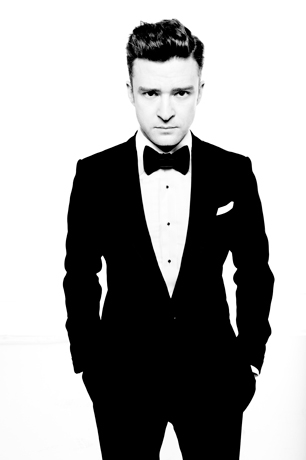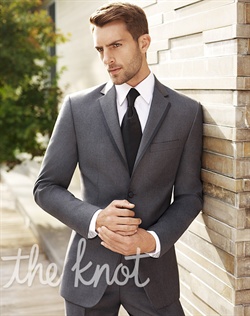 Pennants and Bunting Banners are still a go! Try out new ways of doing it though. Maybe less of the spelling out sayings and more design, like this lace one from The Glittered Barn Etsy shop!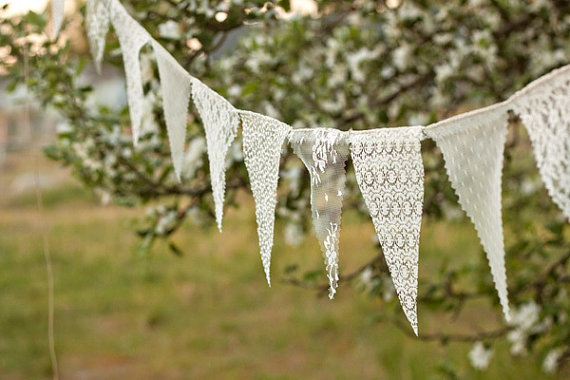 My last and final prediction: Everything Gold!
From watches, to nail color, to iPhones, everything we want is in GOLD! Traditional yellow and antique style rose gold is and will be for a while a huge hit when it comes to wedding design. You can literally pair it with any color, and it will instantly transform the look to one that will be ooo'd and aww'd over and over and over!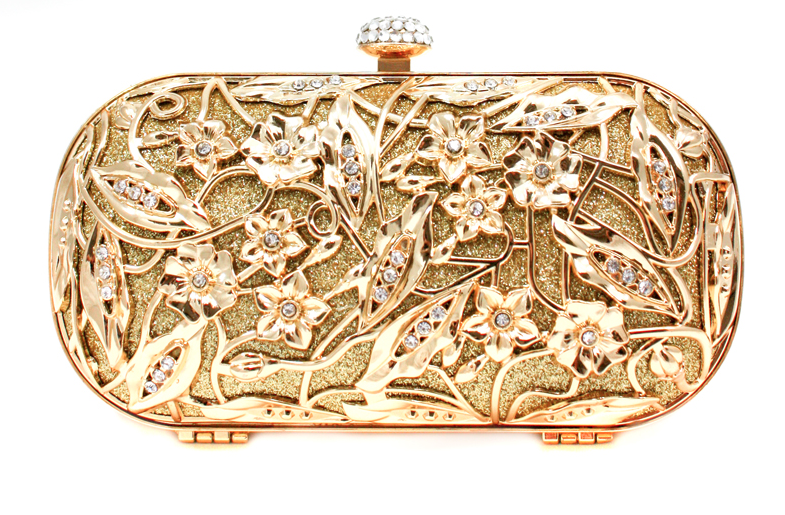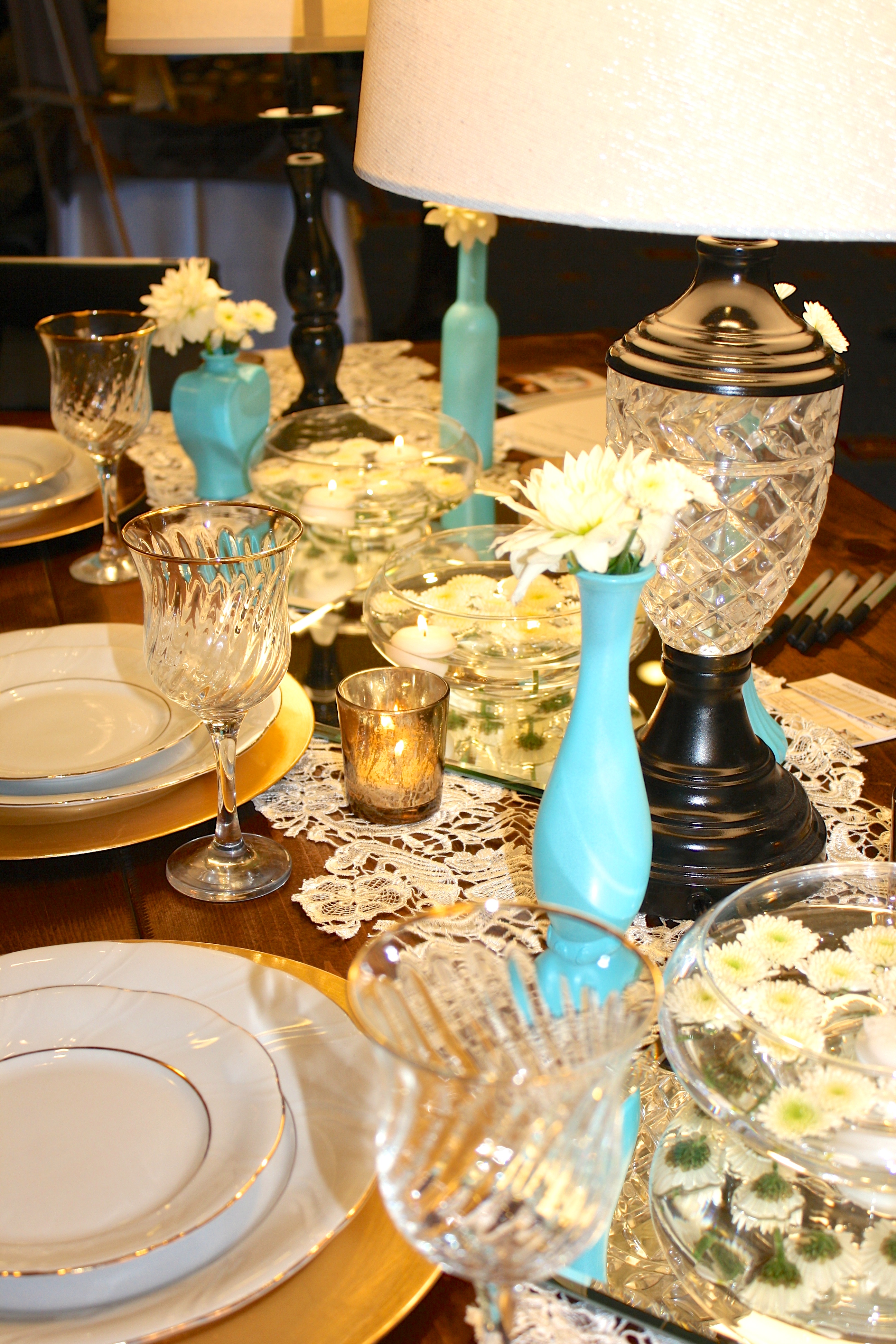 So those are my predictions for this year in weddings. I hope you were able to find some inspiration for your own designs, just remember to do your own thing! Your guests will appreciate how unique and personalized it is. The more you make the wedding about you and your fiancé, the more your guests will be able to Feel the love that you share, and that is what is the most important thing about having a wedding. It is a celebration of your love! So whatever kind of love you share, let it show!!!
Happy New Year everyone! May love and God find you well!
<3  Juliette