Archive for December, 2013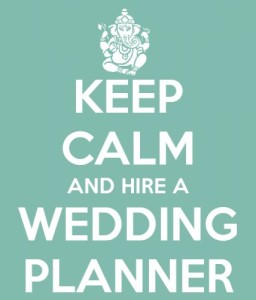 "Why hire a wedding planner? I can just do it myself!"
I can't tell you how many people I have rescued who started out saying just that! The reason why is that the wedding world has changed and evolved over the years. A wedding planner's job is not what it once was, because being a bride is not like what it used to be. Brides now know exactly what they want for their wedding, and it is becoming easier and easier to take the reigns of your own wedding and DIY most of it! I get that, and to be honest, I love it! It makes for an even more unique wedding experience, because the bride and groom had a hand in the making of each moment. A wedding planners job is to assist with all of these plans that the couple has to make. A wedding planner is there to guide the couple to make the best decisions for their style and budget. Planning a wedding can be one of the most stressful things that a couple will ever have to endure together, so you want to make sure you do it right! Not nessesarily for the sake of having an amazing party (which you will!), but for the sake of a lasting marriage for decades to come. So I've come up with some ways that a wedding planner can assist you throughout your engagement.
Let me help…
Get you Started:
Beginning to plan a wedding is like trying to clean up a disaster zone. You can stare at the pile for hours before you even know where to start. That's why looking to someone who has done it before can be so helpful! When you look to an experienced wedding planner, you gain the benefit of our knowledge and past experiences. A good Planner can tell you what you need to know when interviewing other vendors. We can even go with you on those meetings to help screen out the good, from the just okay. An educated planner can look over your contracts with other vendors to make sure you are not paying for things you do not need or fees that were not agreed upon. Most planners have a preferred list of vendors that they have worked with in the past. We know that those vendors are worthy of your money! Planners have also worked with vendors that are not so good (unfortunately)! We remember what happened in the past, the mishaps that they (the planner) had to make right. We can warn you to stay away from these troubled vendors, something that Yelp reviews may not always be able to do.
Save Time:
Time is money, and when there is a deadline, it is a stressor! There is no need to spend 24/7 researching how to's or stressing over what flowers would make your bouquet pop against your white dress! A planner can do that for you. Save your beauty sleep, and schedule a meeting with your planner. We will research anything that you have a question about! Then we will present you with a few options and all you have to do is say "I want this one."
Rescue your Relationships:
When you are engaged there can be a lot of family input, from both sides. Being a patient and kind bride will help to start your relationship with your in laws on the right foot. It is important not to step on anyone's toes and not hurt any feelings. Part of a planners job is to act as a buffer, between the couple and their relatives. A planner can help smooth over any differences that you may have with your immediate or your future family. Also, We can help to prevent a case of "Crazy Bride Syndrome" from occurring a week before the big day. Our goal is to keep you as calm and as relaxed as possible, because the last thing anyone wants to deal with is a case of "The Freaked Out Groom"! Grooms: yes, your bride has a lot of things to deal with at the moment. no, they are not going to stay this way once you are married! Weddings do have a tendency to cause temporary insanity. Spare yourself and let the planner be the one to go through it.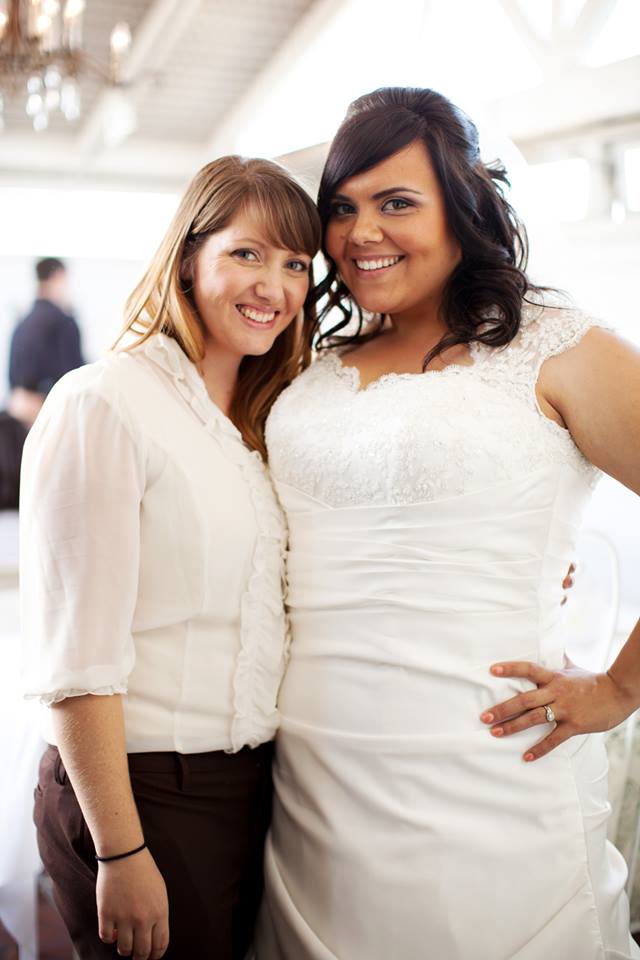 Save you Money:
Although it seems counter productive to spend money on someone who can save you money, it really isn't, I promise. Wedding Planners are expert bargain hunters. Even working with the most outrageous of budgets, a wedding planner is still faced with the obstacle that our clients don't want to spend more than they have to. It is our job to find the best price possible.In 2011, based on a study from TheKnot.com and WeddingChannel.com, San Diego was ranked the 13th most expensive city to get married in. That's a lot of pressure for a bride on a tight budget. Wedding Planners have the knowledge of the city and we can give you pointers on where to shop for the best prices! Working with a planner can help you find reputable vendors in the price point that you are looking to spend. Vendors on a planners preferred list will often either give a discount to the couple or will give the planner a kick back for setting them up with the job. At Simply Elegant Weddings, we Always pass this on to the client in the form of a discount from the vendor!
Make your day about You:
Wedding Planners are trained to notice, and fix, the details. You want your guests to be focused on you and your partner, not on the boxes behind you that someone forgot to move out of sight. But if you are getting dressed and having your hair and makeup done, who is going to look after these last minute details. This is the job of the Day-of Wedding Coordinator. We are there to make sure that every wrinkle gets unwrinkled, that every stray thread gets plucked, that every piece of glass is fingerprint free! Day of Coordinating is the most affordable form of wedding planning, and in my opinion is the most important. You can not be everywhere on the day of your wedding, it's impossible. You will be getting hair and makeup done at the same time that vendors will be arriving to the venue to set up. You need to be focused on what is important, the major fact that you are getting married to the love of your life in a few short hours! It is a Wedding Planners job to make sure that the vendors arrive on time and that everything looks the way that you envisioned it would.
Many major wedding venues (like hotels and catering halls) come with the service of an 'Events Manager'. These guys are great, but they are not your personal wedding planner. The role of an events manager is to take care of what the venue is in charge of (tables, chairs, linens, place settings) and to make sure that your event stays within the rules of the venue. Often times, that is where the service stops. They do not coordinate activities during the event and they do not set up (or clean up) any personal decor that you may want incorporated in your wedding or reception.
Fix what needs Fixin':
JLo had an utility belt. Mary Poppins had a magic bag. I come with a Giant Tub full of last minute emergency fixes. I am sure that I haven't seen it All, but I have seen a lot! Everything from blood on the wedding dress to broken boutonnieres, I've got you and your guests covered, all day long. Think of me as hands-on insurance! But we don't just fix things on the wedding day, If you have a tiff with your future mother in law and you need to be reassured at 2am that going through with the wedding is the right thing to do, I'll answer your call! If your DJ makes you angry by playing a song that you hate, I'll take care of that too! My job is to make sure that you enjoy getting married and that you celebrate it with no stress attached!
Wedding Planners are a necessity for weddings. Maybe I am biased, but I really do think that hiring someone to take care of plans and logistics is essential to being able to relax and enjoy your special day. I think that the idea of hiring a planner or even a Day of Coordinator has become associated with being a Luxury expense when it comes to your wedding budget. However, when you factor in what a planner can save you, through connections with other vendors and shopping for the best deals, it can pretty much even out the price of their services. Plus, you get all of the other perks of having a planner, an extra set of hands, and the knowledge from their previous experiences.
So are you are still on the fence about whether it brave the process yourself or hire a planner? If so, I encourage you to schedule a FREE start up consultation! This is not a commitment ceremony, it's Just a meeting. There is no charge, and it will help get you organized and focused! We will go over the different services that we can offer you and different ways that we can help that will fit into your specific budget. It's not just a sales pitch though! We will also give you checklists and worksheets that will help you throughout your planning process, whether you decide to hire us or not!
Happy Planning!
-Juliette
DIY Wedding Projects
This blog post from Estate Weddings and Events is well worth the RE-post!
To view the original post, go here to DIY Wedding Projects 
If you're a DIY bride looking for fun and creative projects to help make your big day truly unique then look no further!
We've compiled a list of some of our favorite DIY ideas, most of which are accompanied by 'How To' instructions.
It was hard to stop at just 10 but we wanted to make sure we only offered up the most beautiful and elegant DIY projects so you can keep your special event classy not trashy.
Prepare to be inspired…
Believe it or not this stunning backdrop is totally DIY! If you are lusting after the perfect focal point for your ceremony or reception then nothing short of this backdrop will do. The lightness of the wax paper helps it to hang beautifully, giving a light and airy quality that won't draw attention away from you and your beau. It's simple yet impactful, and with little more than string, ribbon and paper it can be designed to fit any size venue.
See more and find out how to make your own wax paper backdrop over at – Style Me Pretty
Images by Allie Rae Photography via Style Me Pretty
Nothing quite compares to homemade cooking, which is why these super sweet pie in a jar treats make for the perfect wedding favors, or even wedding appetizers to keep everyone happy. You don't need any fancy ingredients, and the recipe is easy to modify to suit different diets and lifestyle choices.
See more and find out how to make your own pie in a jar treats over at – Green Wedding Shoes
Image by Candice Benjamin via Green Wedding Shoes
This crafty napkin tutorial isn't exclusively for weddings, but these easy iron-on magnolia napkins is sure to leave a lasting impression on your guests. Elegant, classic and all possible in 4 easy to follow steps they are the perfect addition to your wedding table decorations.
See more and find out how to make your own magnolia napkins over at – Style Me Pretty
Images by White Loft Studio via Style Me Pretty
Wedding favors are easily overlooked, but when they're packaged beautifully they will definitely get noticed… and if you think about it they are like mini centerpieces for each individual place setting! Another great way to make a feature of your favors is to pile them together for an eye catching arrangement. Homemade favors have a reputation for looking crafty but these adorable gold bird truffle boxes are charming, impressive, and totally affordable.
See more and find out how to make your own bird favor boxes over at – Wedding Chicks
Image by Tulle Box Design via Wedding Chicks
Casual and aromatic herbs are ideal for a late summer or fall wedding. As far as what herbs to use, the sky really is the limit. From lavender and thyme to oregano and sage, the best part of all about these gorgeous boutonnieres is you can dry them and use them later for cooking. It doesn't get more eco friendly than that!
See more and find out how to make your own herbal boutonniers over at – Once Wed
Image by Lisa Warninger via Once Wed
Romantic and whimsical, this stunning DIY floral pergola looks a million bucks but you can make it for very little. Depending on your color scheme you can easily swap out the flowers and fabrics used in this tutorial with ones that work better with your style and vibe. Use your pergola to capture once in a lifetime shots of you and your partner. If it's a bright sunny day then the soft fabric will act as an ideal diffuser for the harsh lighting conditions, making sure you retain your gorgeous glow.
See more and find out how to make your own floral pergola over at – Green Wedding Shoes
Images via Charlotte Tittle Photography via Green Wedding Shoes
Whatever you're wedding cake, be it a traditional multi-tier affair or a weird and wonderful custom creation, you're going to need a topper. This super simple yet ever so clever cake topper will add a splash of nostalgia and vintage flair to your wedding cake. It also makes for the perfect keepsake to hold onto after your cake has been devoured. Your only dilemma is how to go about not offending anyone when you choose which side of the family will take the limelight!
See more and find out how to make your own heirloom cake topper over at – Style Me Pretty
Image by Jackie Wonders via Style Me Pretty
Whether you're on the hunt for eco friendly wedding favors or you simply want something practical that isn't going to become just another throwaway then then these unique favors will hit the spot. Vintage teacups come in a plethora of shapes, sizes and quaint designs and you can find them aplenty at yard sales or second hand stores. Rather than leave them sitting pretty and gathering dust in your cupboard put them to good use and make these super easy and inexpensive potted herb favors?
See more and find out how to make your own herbs in a teacup over at – Intimate Weddings
Image via Intimate Weddings
Rather than put a huge dent in your budget paying over the odds for pricey wedding bouquets, why not have a go at making your own? It may seem like an impossible feat but it's really not as hard as it sounds, it's also a great way to ensure you're walking down the aisle with exactly what you envisioned as opposed to someone else's interpretation. It might take a little practice to master the art of the perfect wedding bouquet, but the end results will be well worth it.
See more and find out how to make your own rustic wedding bouquet over at – Rustic Wedding Chic
Image by MCR Projects via Rustic Wedding Chic
If you fancy something a little different than the traditional wedding tiara then a flower crown is the way to go. Delicate and elegant, flower crowns look divine over a long drop veil, and they're not that hard to make. If you're using real flowers, which we totally recommend, then they don't have a very long lifespan so you'll definitely want to make this on the day before, if not the day, of your wedding. Keep it simple by sticking to three choice blossoms for a much more refined and classic look.
See more and find out how to make your own flower crown over at – Once Wed
Image by Rylee Hitchner via Once Wed
– See more at: http://www.estateweddingsandevents.com/wedding-planning-2/things-you-should-diy-rather-than-buy-for-your-wedding/#sthash.Dt88BeeX.dpuf
Happy Planning!
-Juliette