Archive for September, 2013
The One Pound Wedding has been flooding the news in the wedding industry, so I thought I would share the Scotland couple's story with my readers! This innovative couple was able to spend only one Scottish Pound ($1.56 US) on their entire wedding. What was it that cost them $1.56? Her dress!!! everything else was FREE!
Watch it: Shoestring budget wedding for $1.56
I also found an AWESOME article to go along with this wedding with some major ideas on ways to practically save on your wedding budget! Click Here to go to the actual post, or just read it below. Go to the bottom to find ways for You to cut the cost of your wedding!
The following article is taken from The Association of Bridal Consultants- San Diego Region
A wedding for $1.56
September 5th, 2013 | Author: 
A couple from Scotland spent less on their wedding day than most people dole out for their morning coffee.
Artist Georgina Porteous, 36, and 39-year-old singer-songwriter Sid Innes budgeted just $1.56 for their big day. Yep, you read that right. The pair are dedicated to recycling and self-sufficiency, according to the U.K.'s Metro News, so they vowed to keep the day they exchanged vows super simple.
So how did the couple throw a great fête for 70 guests for such a paltry price? Porteous and Innes said their "I do's" in a barn on their property behind their cottage. Porteous spent $1.56 on a vintage ivory wedding gown that she found on freecycle.org, a network of exchanges and gifting, while Innes wore an old tweed suit. The couple's rings were handmade by Porteous using antlers she found in her garden. Her mother officiated the ceremony and a neighborhood reverend donated his services for free in order to make it all official.
For the reception, the venue was decorated with locally grown flowers, hay bales, and lanterns that community farmers contributed. The newlyweds asked their guests to bring food and drinks for a potluck picnic and Porteous's aunt baked the cake. The wedding photographer who captured the festivities bartered his services in exchange for some film editing by Porteous. And the affair's music came courtesy of the bride's father, who played jazz on the saxophone.
"We thought we'd do [our wedding] differently and we started to become quite obsessed with it and ways to save money. It was exciting, fun and a challenge," Innes said in a YouTube video. One fee the couple couldn't get out of paying? The $109.23 charge for a marriage license. Hopefully, it was totally worth it.
While cost-cutting measures that Innes and Porteous took for their nuptials are certainly extreme, there are plenty of ways to have a budget-friendly wedding. Here are some tips and tricks for thrifty ways to tie the knot.
The dress — If you don't have a a friend or family member who can lend you a dress (that she probably wore only once), there are a lot of great websites that sell once-worn wedding dresses. "When my clients come to me and are looking to keep costs down, I recommend that they resell their dresses," Tracy Taylor Ward, owner and principal designer/planner of Tracy Taylor Ward Design, told Yahoo Shine. Sites like NearlyNewlywed.com and Tradesy make the process easy. And if you're lucky, you might even make a profit if you sell yours. Sample sales, consignment shops, eBay and e-commerce site Etsy, which focuses on handmade and vintage items, are great options as well.
The rings — Not everyone is as deft at ring-making as Porteous is, but Etsy has plenty of artisans with similar skills who sell affordable alternatives to typical gold and silver wedding bands. Titanium and gold-plated metals look like the real thing at just a fraction of the price.
Flowers — In the United States, $1,997 was the average amount spent on flowers and decor per wedding in 2012. Ward suggested working with larger flowers. "Hydrangeas are a good-value flower because they're always in season and you don't need as much to fill out an arrangement. You need more roses to fill out the same amount of space," she said.
Venue — Being able to throw a wedding at your own place or at the home of a friend or family member is the cheapest route, but for those outsourcing to other locations, there are tricks for trimming expenses. Most venues' rates vary by season, so if you can get a place during the off-season, its prices will be either lower than at peak times or negotiable because it's not going to have as much business during that period. Avoid holidays because prices tend to inflate. Additionally, tying the knot on a Friday or a Sunday is slightly less expensive than on a Saturday.
Food — Pass on the raw bar and filet mignon and skip food stations, added Ward: instead opt for passed hors d'oeuvres and a sit-down dinner.
The wedding cake — Wedding cakes cost, on average, $560, but you certainly don't have to spend that much. "Cakes are typically priced per slice, so try to find a bakery in your budget," suggested Ward. An alternative cost-cutting measure is to ask the bakery for a smaller display cake and have extra sheet cakes in the kitchen for when it runs out.
There is always a way to save some cash on your wedding! The best and most memorable weddings are the ones that are filled with love!
Hope you enjoyed! Happy Planning!
-Juliette
Pinterest is the Greatest wedding planning tool to come along since the first wedding magazine was published! It might even be better! It is a great place to organize your thoughts visually, discover new and creative ways to do just about anything, and to share your ideas with others. In this post, I'd like to discuss 5 smart ways that you can use Pinterest to be the ultimate modern bride.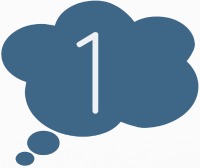 Use it with your Wedding Planner
First of all, if your wedding planner is not on Pinterest, you should probably find a new one, cause there is probably something seriously wrong with them! Pinterest is just as revolutionary for Wedding Planners as it is for brides. Creating a shared board with your planner can help you both get on the same page. Being inspired together allows great things to happen! Inspiration boards have been created by planners for their clients for decades. But Pinterest puts a new spin on inspiration boards, since both parties can post on it. To share a board with your planner, simply add your planners email address or name to the board settings when you create it. When you post a wedding element that you would like implemented in your own wedding, your planner can instantly see it and begin working on the details to make it happen for you!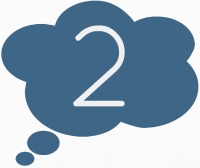 Use it with your Florist
Share a board or two with your florist. This will allow you to keep your thoughts organized (a separate board for centerpieces and bouquet ideas). Being able to share visual ideas with your florist will make sure that your flowers are exactly as you envision them. I have seen it happen too many times where the bride will receive her flowers on the morning of her wedding only to realize that the "Nosegays" bouquet that their florist had been talking about, was not the "Hand-Tied" bouquet style that the bride was envisioning. Also, colors of flowers come in many different shades, so telling your florist you want peach colored roses to match the bridesmaids dresses, could result in a orange shade, if the florist does not have an exact visual to go off of. A shared board between your florist, your wedding planner, and yourself, can make sure that no exclusive industry vocabulary gets in your way of achieving your vision!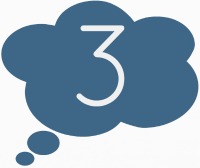 Use it with your Photographer
Any good wedding photographer will ask you for a list of must have shots that you want to have taken on your wedding day. This ensures that on the day of, when everything is going a mile a minute, your photographer can look at the list and know that you absolutely want a photo of you and your big sister back to back. Or a portrait photo of you and your groom 3 feet away from each other holding hands. It is much easier to post inspirational photos to Pinterest as you see them than to remember them 2 weeks before your big day when you are asked to have the list ready. It is also easier to show your photographer a visual example of the style of photographs that you want ,then to try to describe it in words through an email.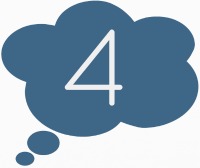 Use it with your Bridesmaids
If you are like most brides, many or at least some of your closest friends don't live near you. I know for me, 2 of my 4 bridesmaids lived in Utah. The other 2 lived here in San Diego, but they had small kiddos at home. This made getting together for dress shopping rather difficult. And I wanted their input, I didn't want to be one of those brides that just said here's your ugly dress, now fork over some cash! Now Pinterest can allow for everyone to have some input. You can post dress options you like for them, they can post options they like, and everyone feels like they at least have a part in the process. But remember, you are the deciding voice. It is your wedding, not theirs!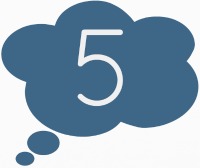 Use it for you!
Keeping all of your ideas visually in separate boards will help you to keep things organized! Organization and Lack of Procrastination are the secret keys to successfully planning a wedding without turning into a…, you know! Use it from day one, to organize your thoughts and inspirations. Your boards will evolve over time throughout your engagement. Turning from just inspirations, into how to tutorials that you know you can't to forget, into a dialog between you and your vendors. It is also a great way for your vendors to connect before your big day to collaborate on ideas that will transform your wedding into the event that everyone else wants to emulate! An awesome wedding doesn't need to cost a ton of money, it just takes creativity and work. If it seems like too much work, hire a wedding planner to help with some of the details or the coordination of it all! One thing is for sure though, use Pinterest! And be smart about it! It will help, I Promise!
Happy Planning!
-Juliette

How to Create your Bridal Emergency Kit
On the day of your wedding, there will always be issues that will need dealing with. And even if you do hire a Day of Coordinator to handle last minute situations, they are not able to be with the bride every minute of that day. A wedding planners job on the Big Day is not limited to being the guardian angel of the bridal party, there is set up and vendor coordination that will be taking place in various different locations. This is why I create a Bridal Emergency Kit for each of my brides. I pack it full of goodies for the bride for any emergency situation that may arise while I am off doing the other things that planners do. I am happy to share this information with everyone! Just know that if I am your planner, you will not need to worry about scrambling at the last minute to pack this extra bag. I got your back!
First Step: Find a bag – I prefer a make up clutch, it is compact for easy travel, but not something that someone is likely to dismiss or leave behind.
Second Step: fill with necessities that people do not usually carry with them.
In case of a Wardrobe Malfunction
A mini sewing kit, or at least a needle and white thread
safety pins, in multiple sizes
Sewing Pins (can also be used as floral pins if a bouquet starts to unravel or a boutonniere breaks)
2 sided tape – or fashion tape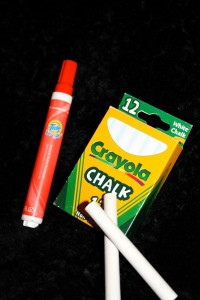 In case of a Spill:
Tide ToGo is Awesome for Wedding Dresses and Veils! Get the

Pen

, it will save your dress.
A stick of White Chalk. (Great for getting out red wine, and for temporarily covering up a noticeable stain on anything that is white!)
For Beauty and Skin:
Make sure to pack your regular, non-tinted chap stick to apply throughout the day so your lips don't dry out, you'll be smiling a lot!
A file or an emory board – there is nothing worse than a chipped nail or a hangnail snagging on your veil!
A Pair of Tweezers
Lots of Bobby Pins
Band-Aids
Bug Repellant – if any festivities are happening outdoors, especially at Sunset/Dusk
Lotion (baby lotion is great. It will leave your skin moisturized without interfering with your perfume.)
Q-tips (great for touching up under the eyes if you get a little teary eyed)
Wisps- the one use toothbrushes from Colgate. (Use after dinner, but before toasts!)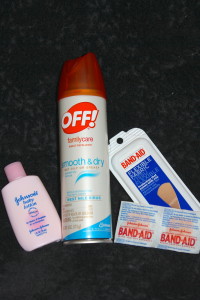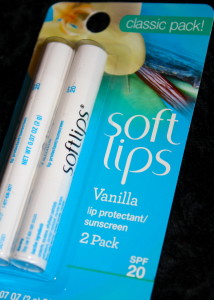 Other good Ideas to include:
your lip color – if it is not yours, ask your make up artist to provide you with some so you can re-apply
regular tape – (for taping things, yes. Also, use it as a lint remover for those black tuxes and bridesmaids dresses!)
Clear nail polish – if anyone is wearing stockings
Advil and Tylenol
Benadryl
Tums
A piece of SEALED dark chocolate – coco releases endorphins, good for when you get anxious!
Third Step:
I always give this to the bride either the night before, or the morning of, when she wakes up. I give it to the bride, but I make sure that the Maid of Honor knows that she is in charge of it! The Maid of Honor or the Mother of the Bride, who ever will be with the bride more, should be in charge of knowing where this bag is at all times of the day. The bride has enough to worry about! But if something ever happens, everyone knows that the solution is close by!
I hope this is helpful.
Happy Planning,
-Juliette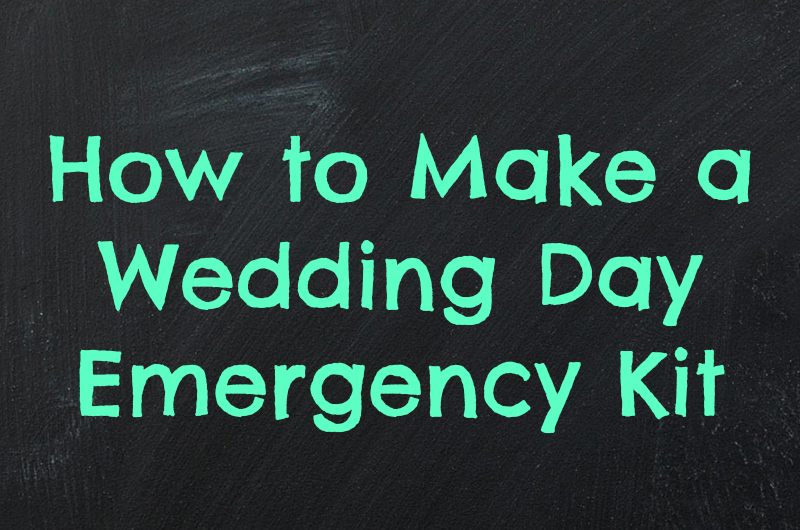 I recently found this article on TheKnot.com. I felt it would be helpful to my readers and clients! Some of these I wish I had made to myself when I got married! Enjoy

1. I will not do anything… before the guest list.
It's not the most fun part of planning (and we'll be honest, it's one of the most likely to lead to a fight or two or twelve), but you shouldn't make any wed-day decisions before you have your wedding guest list somewhat firmly in place. Why, you ask? Well, do you want to have a nonrefundable deposit down on that cozy restaurant room that fits 75 when your mother-in-law's additions bump your list up over 200? Exactly. Once everyone's in agreement, then you can move forward. That said, this means that one of the parts of your wedding you can plan immediately (or at least talk over with your fiance) is what kind of atmosphere you'd like for your wedding. Do you want an intimate, close friends and family-only affair, or do you want to throw the event of the season for 300-plus people? Later, when you're in the guest-list trenches, this bit of planning will help back up your gut instinct about whether to say yes (or no) to guest-list additions.
2. I will not end up on YouTube for the wrong reason.
Adorable processional dance? Totally acceptable path to stardom. Bridezilla freak-out on the florist who delivers hyacinths instead of hydrangeas? Not so much. On your wedding day, all eyes (and camera phones) will be on you, meaning your every move is subject to instant Internet infamy. Mind your manners and keep your panic attacks quiet to avoid the wrong kind of publicity. But that video of your dad doing the worm during your father-daughter dance? Internet gold.
3. I will not realize that grape isn't my color — with two months to go.
You should feel free to rethink, redo, and revamp any element of your wedding that you want — unless you've accepted a ring from it (just kidding). This doesn't have to mean yet another huge investment or reneging on a bunch of contracts — you'll be surprised how easy it is to make simple additions or subtractions and change your whole style. Already ordered those pastel bridesmaid dresses? Think about adding a bold sash or accessorizing with chandelier earrings to liven them up a bit.
Unsure about the color scheme you chose? Pay an extra visit to your florist and work out changes to your bouquets and centerpieces — adding new blooms in all of your arrangements will introduce a new color throughout the room. Same thing if you've already ordered the linens — spice them up with bright table runners or overlays. If you decide you really can't live with it, chances are you can go back on your first choice — just remember that it will have a cost. A good rule of thumb is that if you've already signed a contract or seen a proof, you will have to pay extra for any changes or additions you make. But if it's still relatively early in your planning process, don't be afraid to make the change. Remember, you're getting married to your husband, not your centerpieces.
4. I will not use my Facebook status as a personal wedding journal.
Okay, we know you're excited about planning your wedding, but that girl from your college history class couldn't care less that you finally booked a reception band (not to mention understand that passive-aggressive comment about the best man). We're not saying the everyday details aren't interesting — we'd just recommend a different platform. Instead of overloading your Twitter feed with wedding details, create a wedding-planning blog for those who want to keep tabs on the ups and downs.
5. I will trust my vendors.
Before you start micromanaging every decision your wedding planner makes, remember one thing: You're paying them for a reason. Consider their experience and expertise an opportunity for you to relax. They want you to love the result (after all, your recommendation hinges on it!), so they're going to strive to please. And wouldn't you rather help someone who trusts your abilities rather than second-guesses everything you do? There's no harm in giving a good amount of direction at the outset, but asking for daily progress reports is overkill.
6. I will not feel guilty about having an adults-only wedding.
Whether you're worried about babies crying during the ceremony or just can't afford to seat entire families for dinner, it's your decision whether or not you want to invite the little ones. As long as you're consistent about this rule (no exceptions for your closest friends!) and upfront in your invitations and on your wedding website, you shouldn't feel bad if you have to tactfully put the kibosh on your second cousin who tries to RSVP for her toddler triplets.
7. I will attempt (at least a little) DIY.
Even the least crafty bride can undoubtedly personalize a few details of her wedding, and the bragging rights — not to mention the savings — will be well worth the effort. Try your hand at creating your favors or ceremony programs. If those tasks seem to daunting, keep it simple: Put your excellent penmanship to use and write out the escort cards, or make your own welcome bags for out-of-town guests with maps of the area and a few local goodies.
8. I will acknowledge that some people might not want to be the "guest book attendant".
You can't put all your friends in the wedding party, but there are usually a few people left over that you still want to honor…so you create "special" jobs, like cake servers and guest book attendants. Our advice: Unless your guest book is especially complicated, an attendant probably isn't necessary. Honorary jobs are still jobs, and chances are, they'll have a much better time if you just let them enjoy the party rather than having them stand guard by the guest book.
9. I will actually eat the dinner at my reception. (That includes cake!)
Make sure you take time with your new husband to really enjoy the party you worked so hard to plan. If you spend your whole wedding day directing the photographer and making sure the bridal party makes their entrance on cue, you'll be missing out on a lot of amazing memories. Even if you don't hire a day-of wedding coordinator, put a trusted relative or bridesmaid in charge of making sure things go smoothly on the big day.
10. I will look on the bright side — no matter what.
Did your outdoor ceremony get rained out? Instead of panicking, throw on some cute rain boots, grab a big umbrella, and start posing for some adorable rainy-day photographs. The DJ played the wrong song for your bridal party's entrance? Chances are no one else noticed. After months of obsessing over the details, it's easy to get lost in them. Loosen up, keep in mind what's important (you're getting married!), and we promise that, even if the caterer serves twice-baked potatoes instead of mashed, it'll all be great in the end.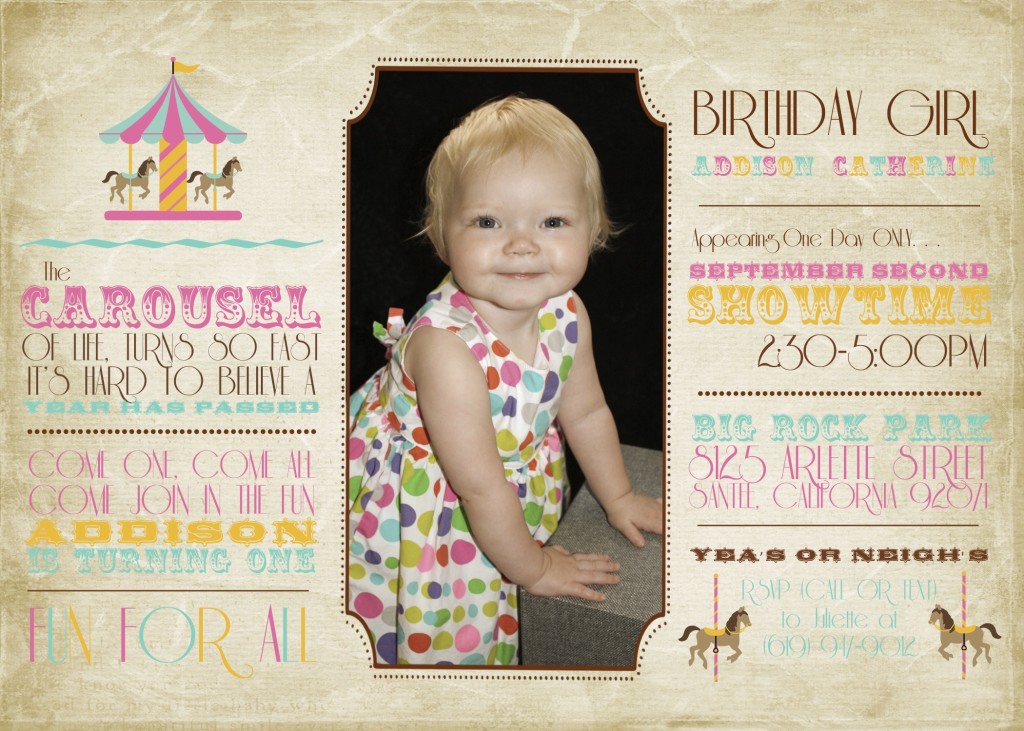 I've been planning this party in my head, and on Pinterest, since she was 3 weeks old! I can't believe that it has come and gone so quickly, it just doesn't seem like she is a whole year old! And for those of you around the Southern California area who keep saying that you've never felt it so hot as the last couple weeks or so. Well, you have! Last year, this same time, I remember precisely how hot it was, and if anything this is cooler! But Monday's weather, though still hot, decided to give me a little break and be a breezy 87 degrees rather than a stale 96. For which I am forever grateful! I am also grateful for the family members and friends who are always so willing to help with their time and talents! Thank you to you all, you know who you are. And my amazing husband, who was able to get her down for a 3 Hour Nap before the shindig, I can't even do that when the stars are alined and I've found a lucky four leaf clover!
The theme came pretty easy. My mom, when I was a kid, used to make and hand paint carousel horses. So when I was a child, that was the obsession in our household. I even had one of my own, standing in my bedroom on a pedestal with a big brass pole. After a trip to the carousel in Balboa Park in San Diego, I quickly learned that my daughter shares the love of carousels! So, naturally, I hit the ground running, creating the party of my (I mean her) dreams.
Food for first birthday party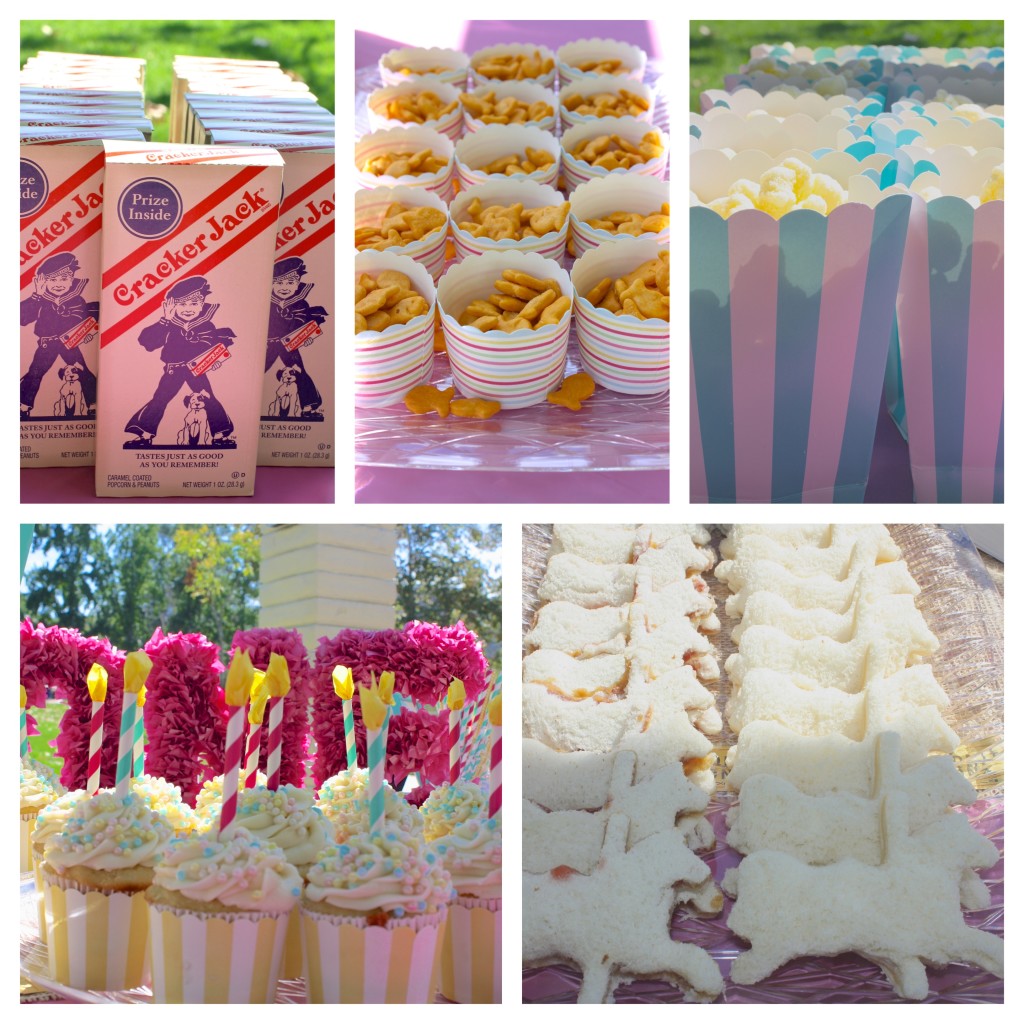 The food was fun and kid friendly! Goldfish in cups the size that tiny hands could easily grip! Pb&J and cheese sandwiches with no crust! I got a cookie cutter in the shape of a carousel horse on Amazon! No one can say no to a horse shaped sandwich. I put popcorn bags filled with the toddler's version of popcorn – Pirate booty! There was also cotton candy, my personal favorite. And Cracker Jacks, prizes included!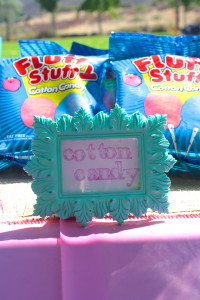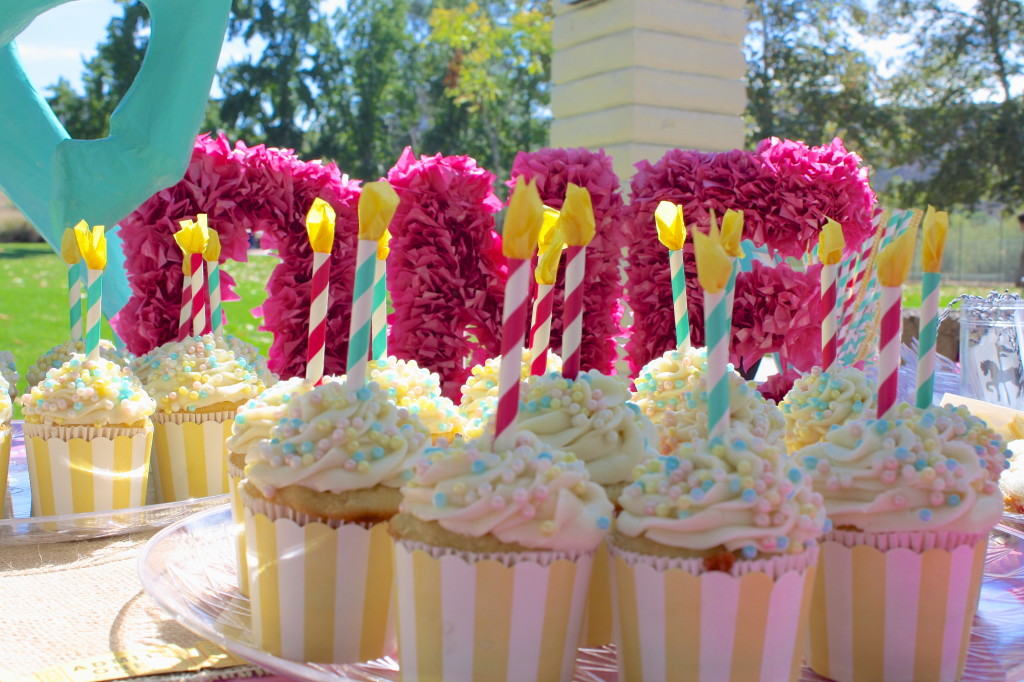 The real food was catered by Chick-fil-A. Best chicken nuggets in the World! The cupcakes held fake candles made out of a paper straw cut in half and a little bit of yellow tissue paper stuffed into the end! So easy, and perfect for a birthday! For drinks, we served old fashioned sodas with fun paper straws!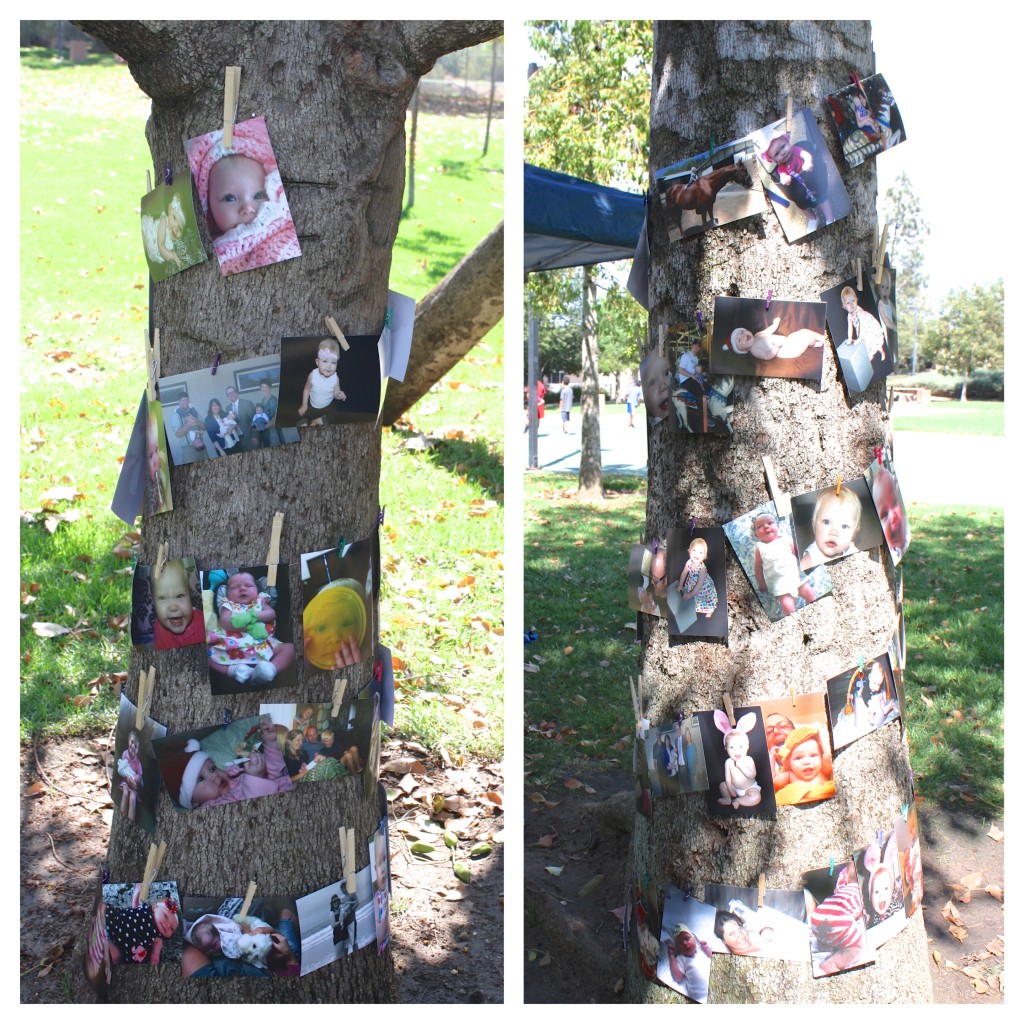 Photos of the birthday girl's first year displayed on trees next to the party area
And it wouldn't be a first birthday without a CAKE SMASH!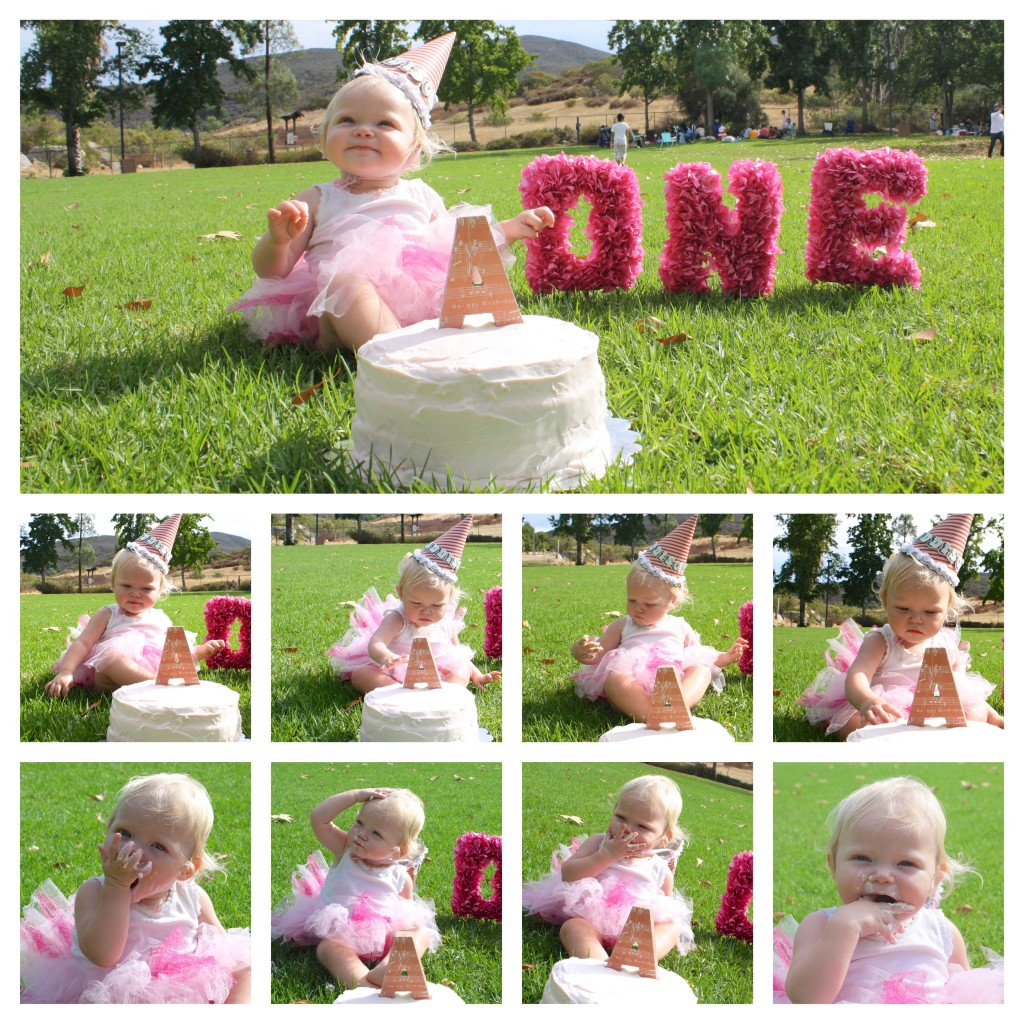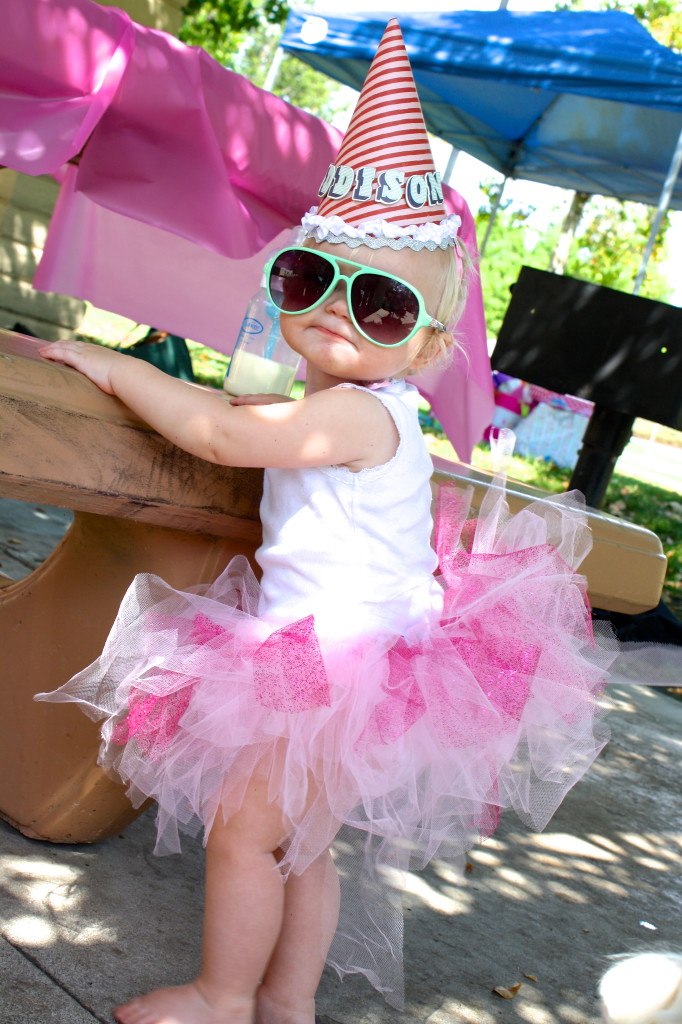 She's My Favorite